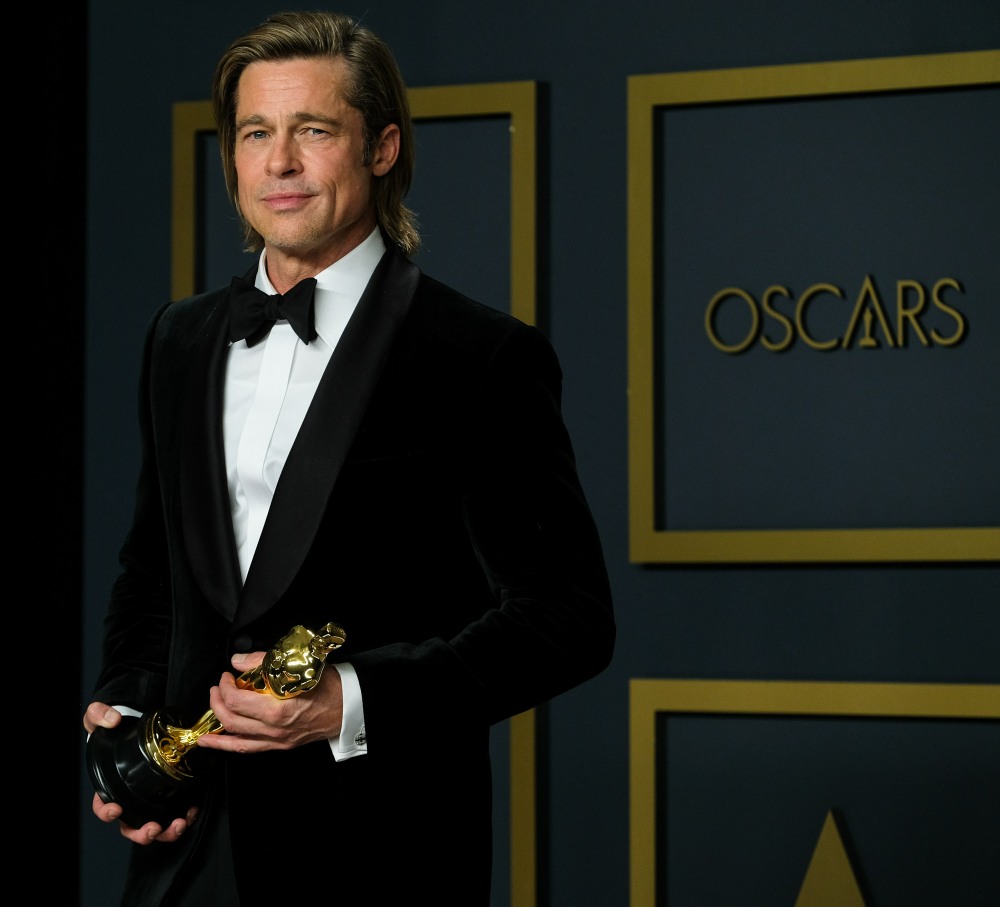 Brad Pitt was announced as an Oscar presenter this week. He'll be on hand at the Oscars on April 25th to present one of the major categories, probably Best Supporting Actress, since he's the reigning Best Supporting Actor. God, the 2020 Oscars seem like such a distant memory. Remember Bong Joon Ho's Oscar sweep? That was just fourteen months ago. Anyway, since Brad is going to be on-camera at an actual awards show, he decided to get some dental work. He was photographed leaving a Beverly Hills medical center in a wheelchair:
Brad Pitt leaves medical center in a wheelchair post-dentist https://t.co/nMUZ7EWxVe pic.twitter.com/5ljaiTNupr

— Page Six (@PageSix) April 15, 2021
Page Six doesn't have any details beyond the assumption that everyone who has any kind of procedure – likely involving painkillers – will need to leave via wheelchair, because of liability issues. No one knows what Brad actually had done. I'm clueless as well – a dental procedure which would involve anesthesia to the point where someone would have to leave in a wheelchair? I guess it could be his wisdom teeth, but who knows.
As for the Oscar presenters, here's the list of everyone we know so far:
Angela Bassett (nominee for 1993's "What's Love Got to Do With It"), Halle Berry (actress winner for 2001's "Monster's Ball"), Bong Joon Ho (director winner for 2019's "Parasite"), Don Cheadle (actor nominee for 2004's "Hotel Rwanda"), Bryan Cranston (actor nominee for 2015's "Trumbo"), Laura Dern (supporting actress winner for 2019's "Marriage Story"), Harrison Ford (actor nominee for 1985's "Witness"), Regina King (supporting actress winner for 2018's "If Beale Street Could Talk"), Marlee Matlin (actress winner for 1986's "Children of a Lesser God"), Rita Moreno (supporting actress winner for 1961's "West Side Story"), Joaquin Phoenix (actor winner for 2019's "Joker"), Brad Pitt (supporting actor winner for 2019's "Once Upon a Time in…Hollywood"), Reese Witherspoon (actress winner for 2005's "Walk the Line") and Zendaya (star of "Malcolm & Marie").
Surprised about Harrison Ford! Not surprised at my girl Marlee Matlin. I bet she does something for Sound of Metal. I hope she and Riz Ahmed are on stage together and they present in American Sign Language.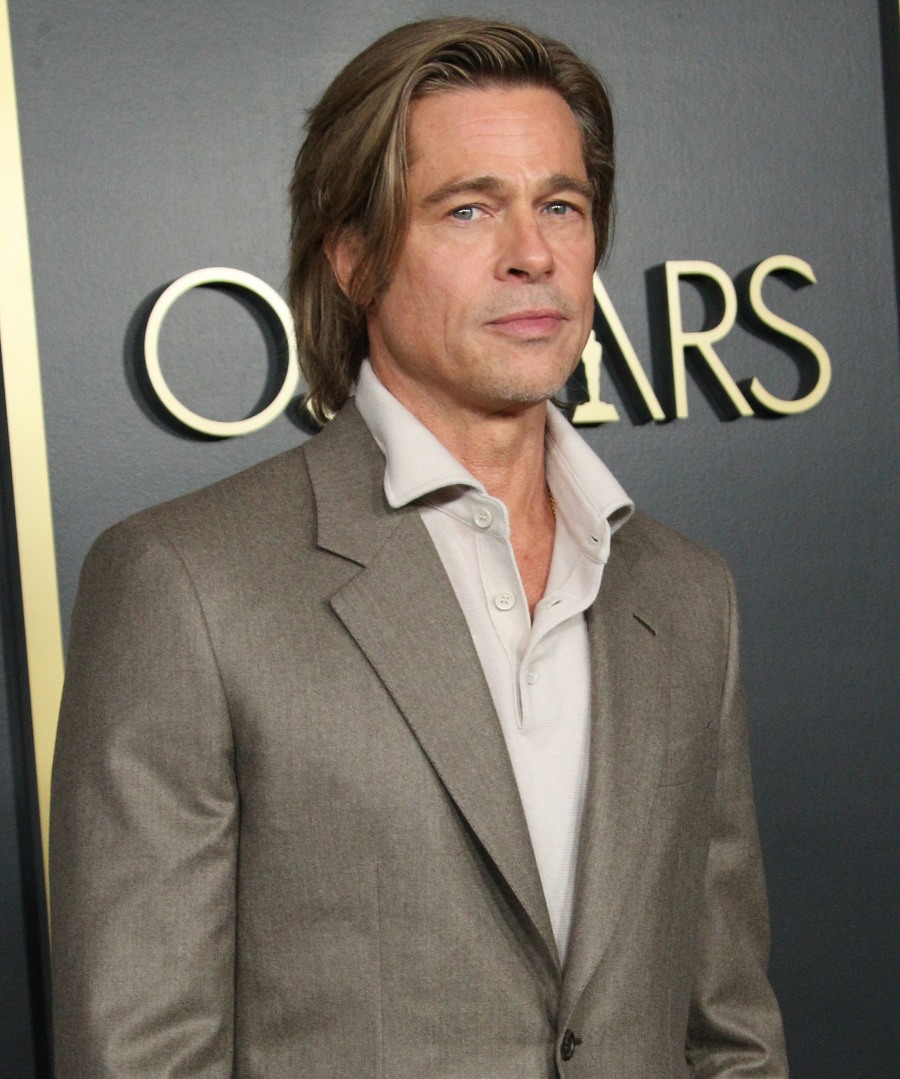 Photos courtesy of WENN.