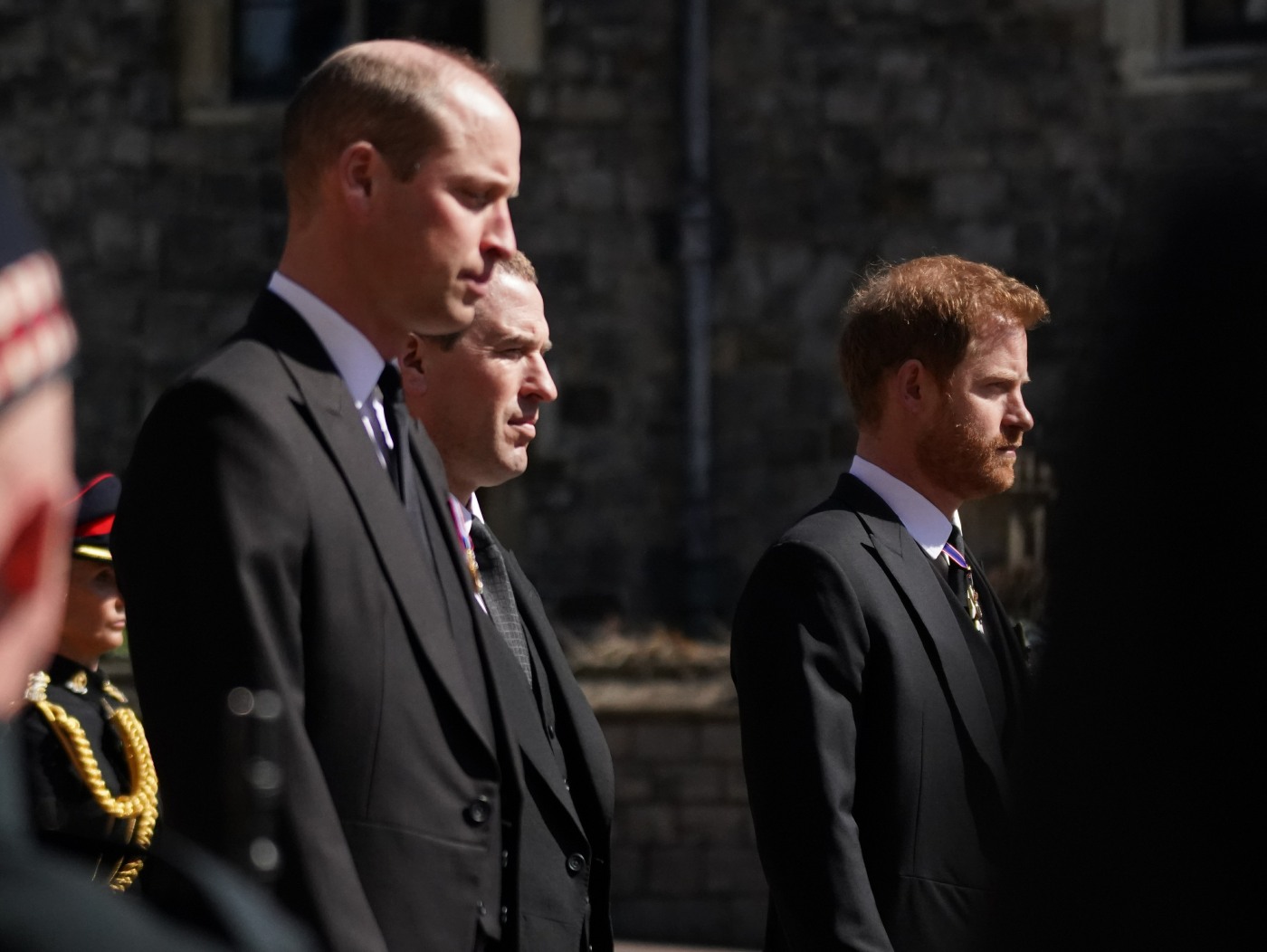 I'm pretty much just going from the Sun and the Daily Mail's coverage of all of the dramas in and around Prince Philip's funeral, It's fascinating to watch as four different royal courts compete with each other and contradict each other. One court is the Queen's court, and her people are making sure that everyone still knows that she's (nominally) in charge. Another is Prince Charles' court, making him sound like the neutral arbiter in his sons' dispute, and the one who will heal the family. Then there are William and Kate's now diverging and competing courts, sniping at each other, embiggening and being chaotic. It's a mess. Even though the storyline was supposed to be "William and Harry reunited, everything will thaw from here," it seems like William's court cannot allow even that. From the Mail:
While onlookers were heartened by the sight of William and Harry in conversation as they left their grandfather's funeral on Saturday, sources said a meaningful reconciliation between the brothers was still some way off. It was unlikely they had any serious discussions but it was the most time they had spent together as a family since Harry and Meghan quit the UK more than a year ago.

Royal sources however last night warned that 'one swallow does not a summer make' and the rift between the two men, particularly after the string of hurtful and highly damaging allegations made by the Sussexes in their bombshell Oprah interview last month, remained deep.

One insider went so far as to suggest that the acrimony between the brothers could take years to heal, if ever. And they stressed there was still widespread anger in the Royal Family and the household at large at the accusations levelled against them by the couple – in particularly the claims of racism and that Meghan was left suicidal through lack of support.

The allegations are strongly contested by the family privately, who believe Harry and Meghan have behaved 'appallingly', although they are attempting to put on a conciliatory public face.

It is unlikely that the two brothers would spend much time together before Harry flies back to the US, but it is hoped that a dialogue has now been started.
I've never heard that idiom "one swallow does not a summer make" and I thought it was going to be dirty, but no, it's about birds. They're basically saying that just because William and Harry were civil to each other briefly as they left the funeral, that doesn't mean there's actually reconciliation or even a gentle thawing. I think this is Prince William saying that he is, as ever, engorged with rage at his brother and William isn't ready to "forgive" Harry. I can only imagine what Harry thinks about that attitude. Also: ten bucks says Harry makes no effort to come to London in July for the Diana-statue unveiling.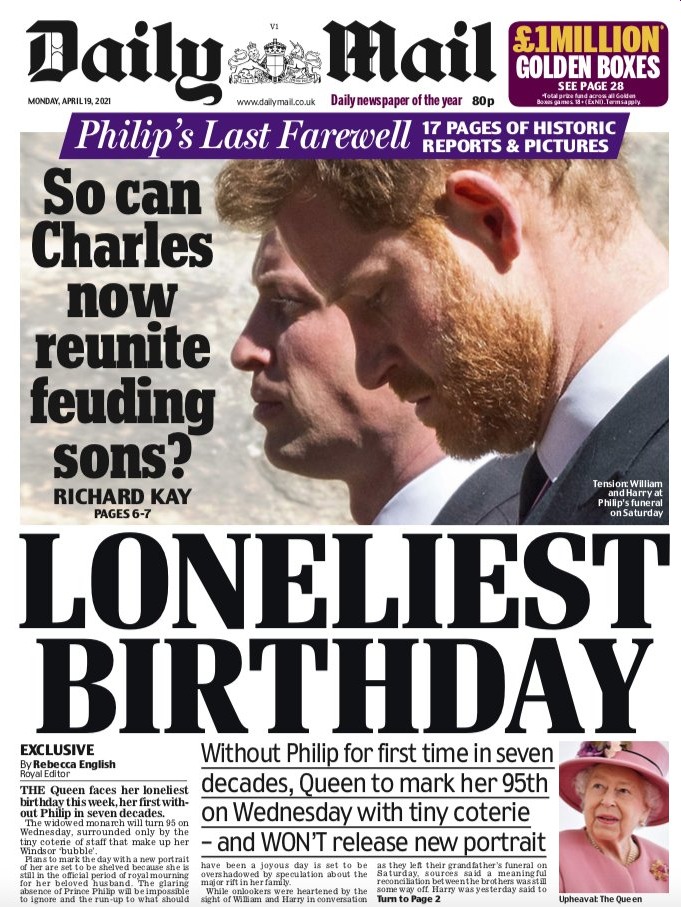 Photos courtesy of WENN, Avalon Red.