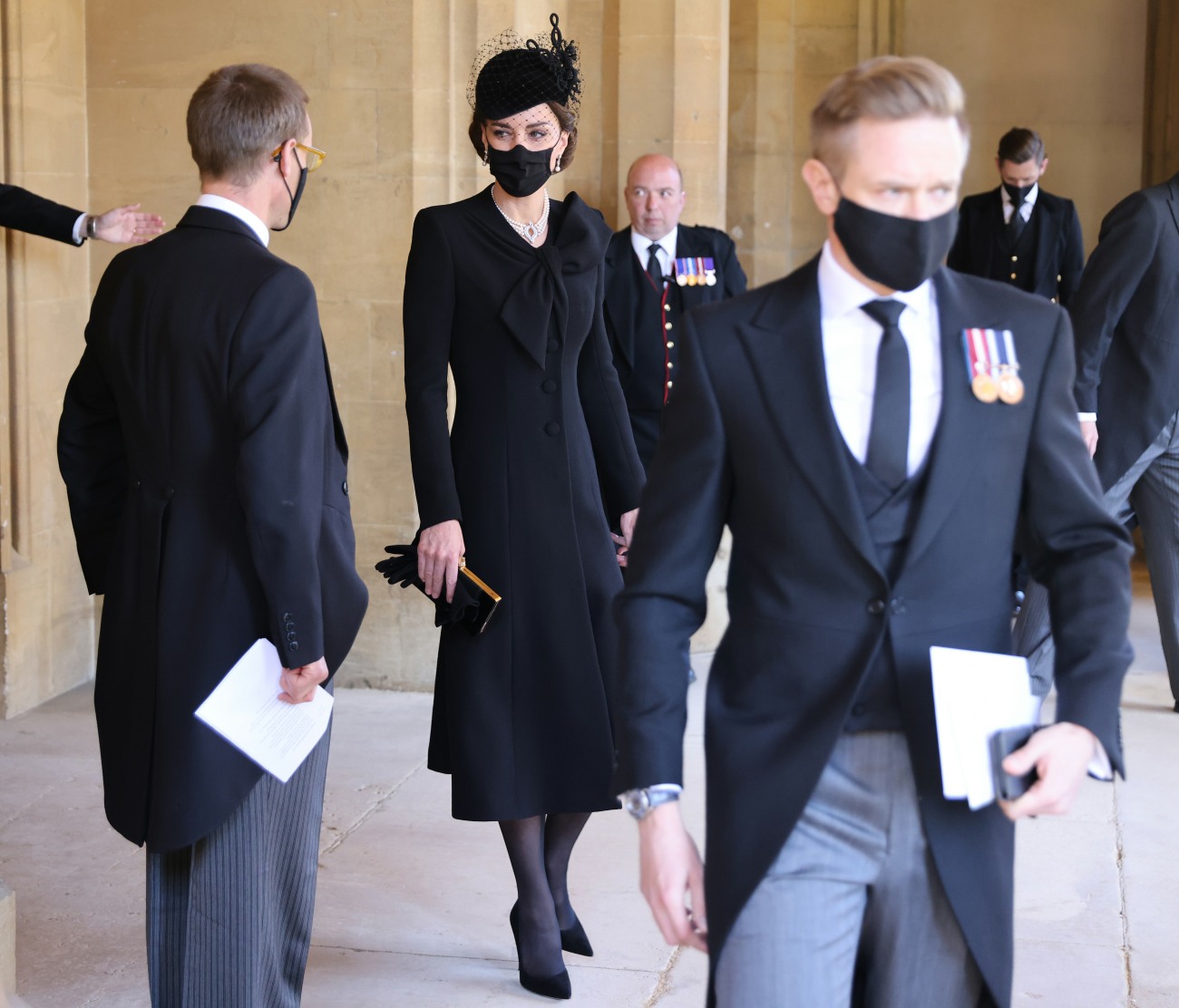 The Middleton PR machine rolls on and they're going to put us in a diabetic coma from all of this sugar. Camilla Tominey has a new piece in the Telegraph about how Kate's diamond-and-pearl-encrusted preening at the funeral was "the quiet making of a future queen." Which reminds me that literally no one has written anything about how quiet and dignified the Duchess of Cornwall was at her father-in-law's funeral. Duchess Camilla is the future queen and she managed (quite easily) to not make everything about herself. Duchess Camilla doesn't need to tell every media outlet that she's amazing and a future queen and all that. Kate does need that. Which is interesting. Anyway, Tominey had some, um, interesting thoughts.
Thrown under the bus: Despite having effectively been thrown under a bus by the Duchess of Sussex's suggestion that she had made her cry during a bridesmaid's dress fitting – and not the other way round – it was Kate who was the first in the 30-strong congregation to engage Prince Harry in polite conversation following the 3pm ceremony at St George's Chapel. Having repeatedly looked over at her brother-in-law, seated opposite, during the 50-minute service while both William, 38, and Harry, 36, buried their heads in their orders of service, the woman once cruelly dubbed "Waity Katie" showed just how much she shares what Prince Philip once described as the Queen's "abundance of tolerance".

Kate soothed William's seething: Willingly playing the role of peacemaker, she tried to carve a path to reconciliation between the Royal brothers. It is no secret that William is still seething over Harry's suggestion that both he and their father, the Prince of Wales are "trapped" in a "racist" and "bullying" Royal Family. Yet having gained a formidable reputation for keeping calm and carrying on in the face of a royal crisis, Kate did what she has always done as she has failed to put a foot wrong since she first arrived in the House of Windsor almost 10 years ago to the day: she rose above.

Ah, it was all choreographed: Subtly moving aside after she had broken the ice to allow her husband and brother-in-law to finally walk in a pair, Kate gracefully helped to engineer the rapprochement the world had been waiting for. And while it may all have been choreographed knowing the cameras would be trained on the trio who once carried out so many public duties together, it helped to soften the negative narrative around the brothers' feud – turning what could have been a strained scene into something much lighter.

The Sussexes were demanding: Talk of a "Windsor summit" may well be overblown, but it is unthinkable that they did not discuss the fallout from the Sussexes' outpouring to the US chat show host, having not seen each other face to face in more than a year. It is not just the suggestion that an unnamed Royal had questioned Archie's skin tone that continues to bristle, but the Sussexes' insistence that they were not being supported – contrary to the Royals' belief that they "bent over backwards" to accommodate the needs and desires of the independently-minded and sometimes demanding couple.

Kate admits that she was intimidated by Meghan?? The chasm between the introverted Home Counties girl and the extroverted star of US legal drama Suits appears to have widened when a distinction was made between Kate marrying into the Firm as an "unknown" and Meghan already having a profile. According to one Palace insider: "They were not only very different women with very different personalities but very different women who came from very different places. Kate spent 10 years as a girlfriend learning the ropes. Everything happened much more quickly with Harry and Meghan, who entered the Royal scene with her own, fully-formed ideas. I think Kate found her quite intimidating."

What the actual f–k is this. Harry would have also been acutely aware of how hurt and embarrassed intensely private Kate would have been by Meghan's retelling of the intimate events leading up to their May 2018 wedding – which have been met by stony silence from camp Cambridge. (Close aides continue to insist that Kate was left in tears, as originally reported by this newspaper.)

The magnanimity of Keen: [Harry] also cannot fail to have respect for his sister-in-law's magnanimity in not only being willing to forgive and forget, but also in trying to foster the same spirit of compassion in their nearest and dearest. The parallels between unflappable Kate and Harry's famously conflict-avoiding grandmother are becoming increasingly uncanny….Far from drawing a veil over the conflict that has plagued the monarchy for over a year, Kate's sacrifice in the face of public duty on Saturday put her in the frame as a Queen in waiting like never before.
Again, the Middleton PR is that William is a rage monster, constantly seething and incandescent and engorged with rage. The Middleton PR is that only Kate can soothe him and only Kate can reconcile the brothers. What's fascinating is that… if Meghan had been able to travel to the funeral, all of this would have been so different. Kate would have had zero magnanimity or grace. Kate would have been scowling and pouting and she wouldn't have even spoken to Harry. And yes, Kate DID find Meghan "quite intimidating." Meghan's beauty, intelligence and work ethic scared the sh-t out of Kate and the whole Middleton clan, which is why they organized so many of the smears, smears like "close aides continue to insist that Kate was left in tears." We're still going to be talking about crying at a bridesmaids' fitting in 2025, I hope everyone knows that.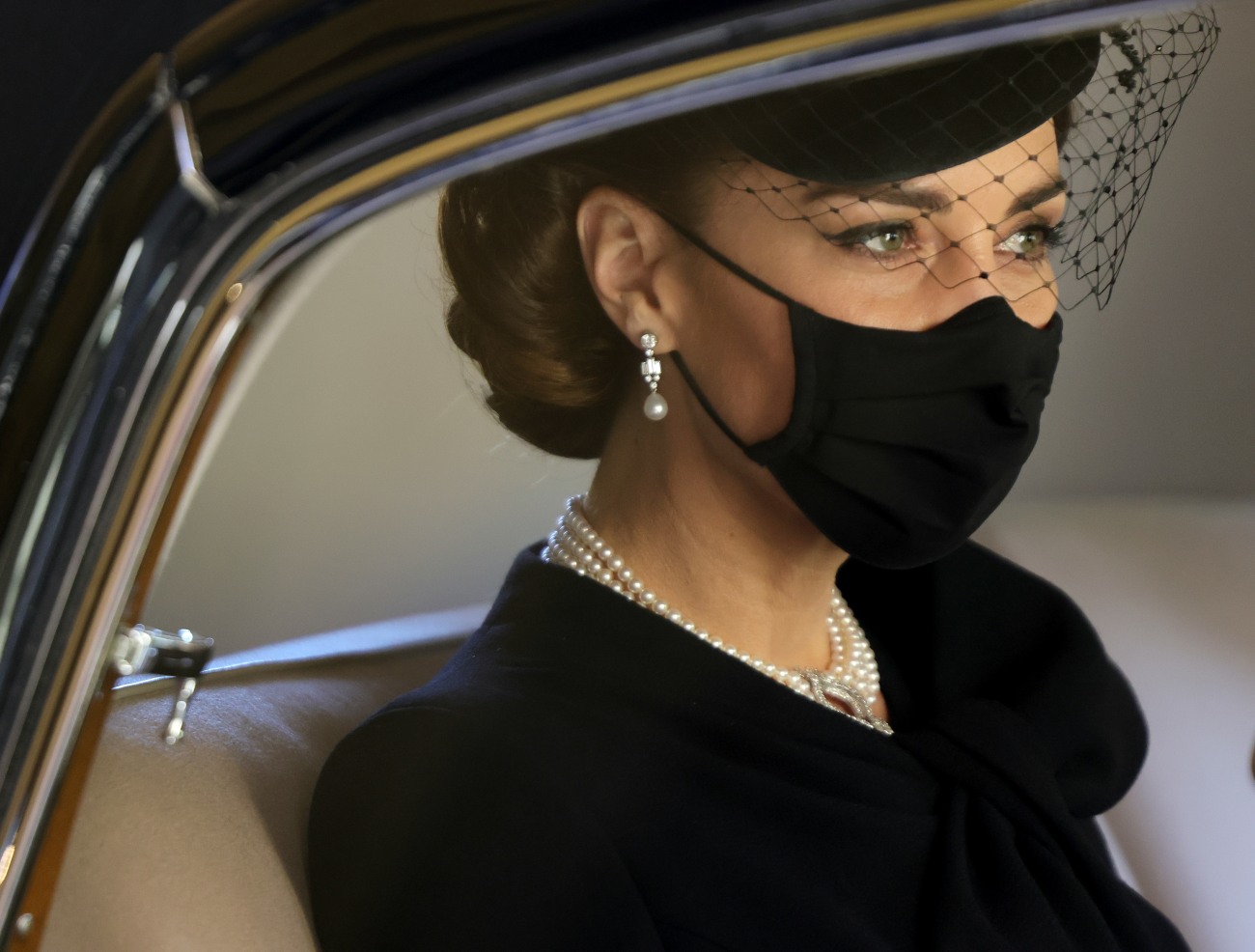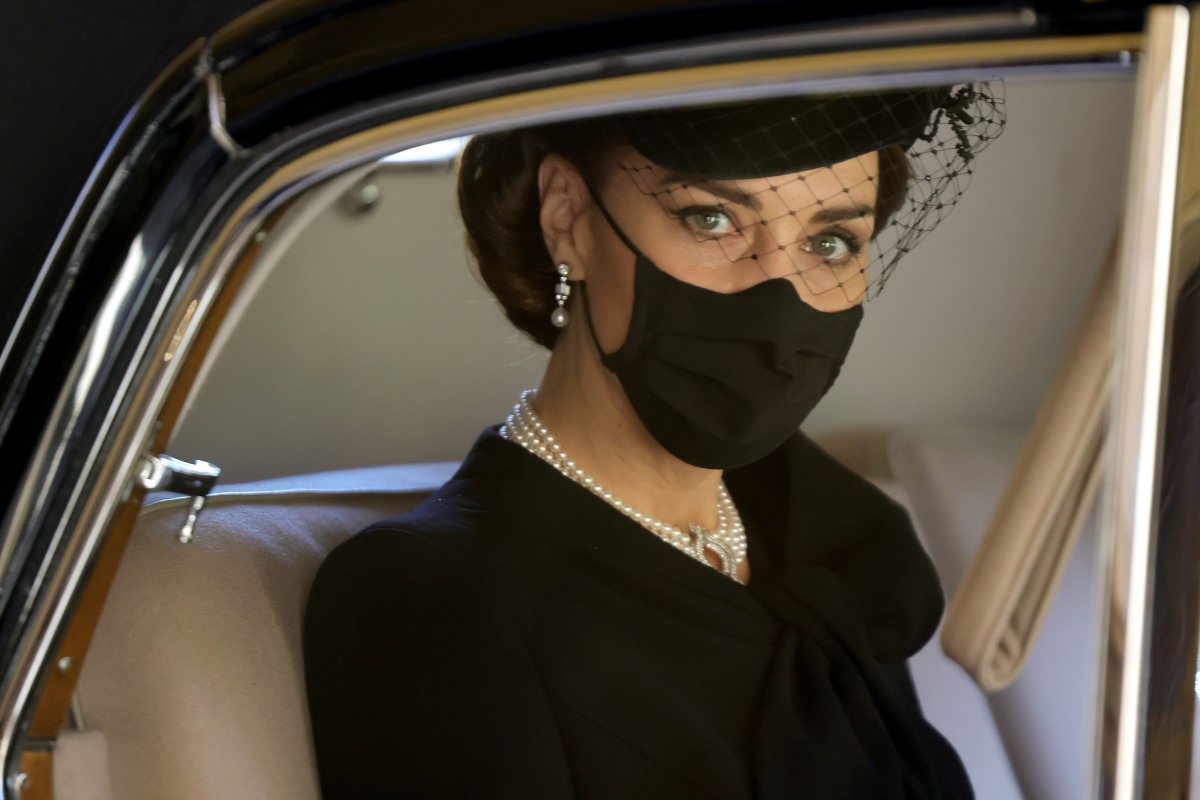 Photos courtesy of Avalon Red and WENN.