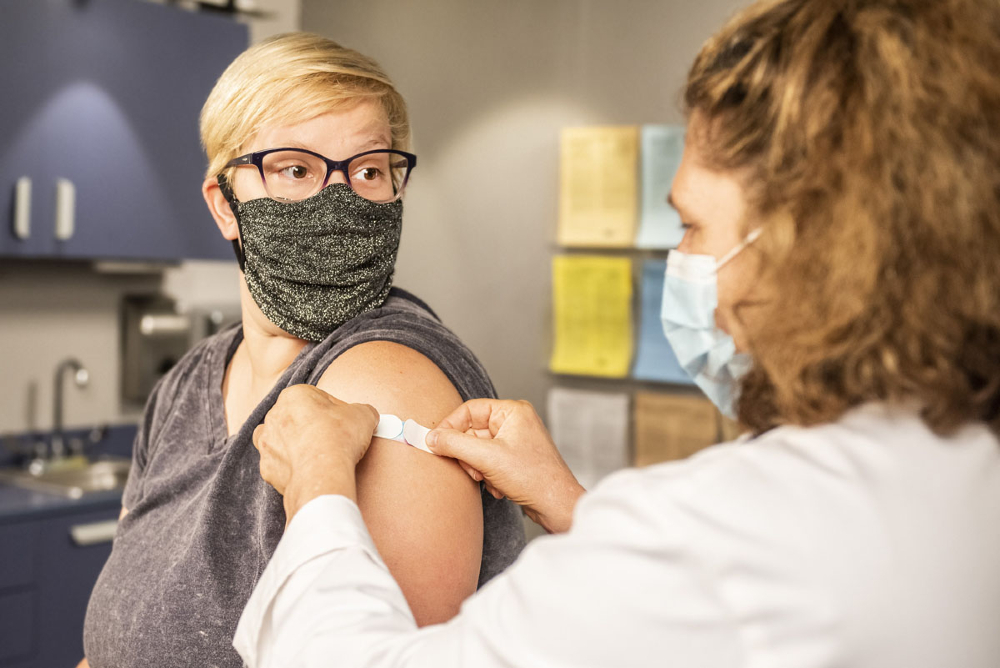 As of Sunday, more than half of the adult in the US have received at least one dose of the COVID-19 vaccine. That's great news. 84 million adults, about one third, have been fully vaccinated. As anticipated, however, the initial doses of the vaccine may not be the full protection we need against the virus. Pfizer, whose vaccine has the highest efficacy rate at 91%, just reported that their vaccine is effective for at least six months, but it is likely a booster will be required between six and 12 months after your second dose to protect against variants and to ensure protection. Now Moderna is claiming they, too, will probably require a third dose and are trying to get it ready for production by the fall.
Moderna's COVID-19 vaccine, which currently requires two doses and is said to be over 90 percent effective against the virus, will likely include a third shot made available later this year.

CEO Stéphane Bancel recently said that the booster shot will likely be open to the public in the fall to provide additional immunity against COVID-19 variants that have spread from other countries, including Brazil, South Africa and the United Kingdom.

"Our goal is to work really hard to get this ready before the fall," Bancel told CNBC.

Bancel also said that while health officials anticipate "a lot" of COVID-19 variants occurring in the U.S. "in the next year or so," the increase of vaccinations will help slow the variant spread down.

Eventually, Moderna hopes to create a two-in-one vaccine that protects against both the seasonal flu and COVID, Bancel said. "What we're trying to do at Moderna actually is to get a flu vaccine in the clinic this year and then combine our flu vaccine to our Covid vaccine so you only have to get one boost at your local CVS store … every year that would protect you to the variant of concern against Covid and the seasonal flu strain," he told CNBC.
I admit I don't have much background in vaccines. I know how most of them work but I don't know how they are developed or monitored. Even so, this booster news doesn't surprise me. We've already seen the expected breakthrough cases for those who had been fully vaccinated. I called the information "scary" when I wrote about it. I do understand this the margin of error with any vaccine, but after a year of being terrified of this virus, I get scared by its statistics easily. Like I did when I heard about the new variants, even though I also know that's how disease works. But a third dose of vaccine doesn't scare me. Maybe ask me after my second dose of Moderna, because I hear that's a real doozy, but I still think it'll be better than the alternative.
I'm curious about the 2-in-1 with the flu vaccine booster that Moderna is looking to develop. I like the efficiency, but I guess this COVID booster will be necessary annually for the foreseeable future. I know there will come a time when we'll have COVID in our rearview mirrors, but I keep thinking that knowing when that might be would do so much for my dire mindset. At least science has our backs. And with the news about the COVID vaccines and cancer treatments yesterday, and this potential flu/COVID hybrid booster – wouldn't it be nice if something good came out of this nightmare?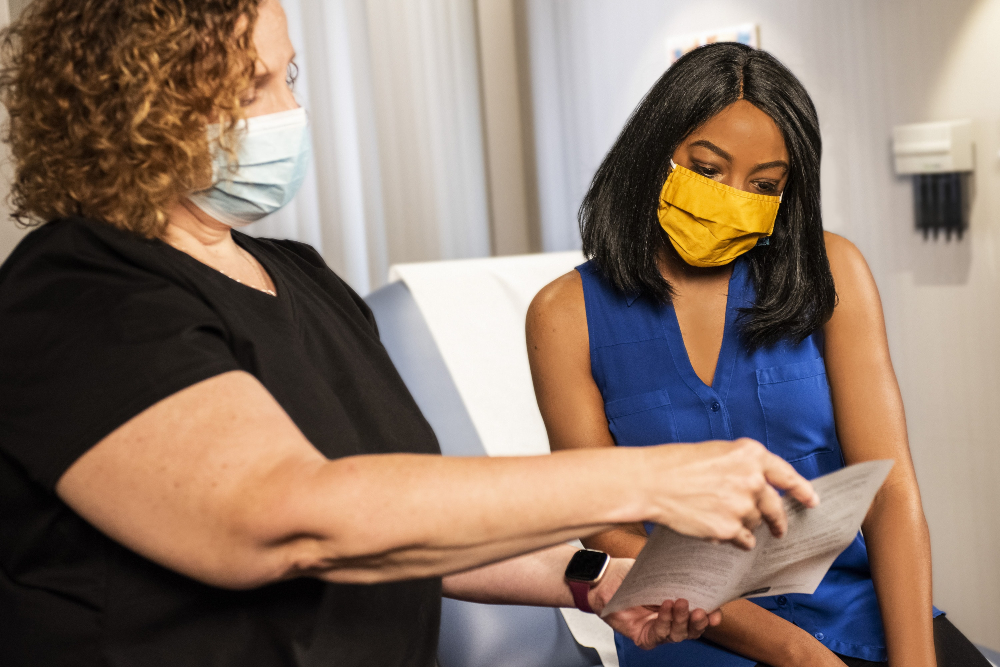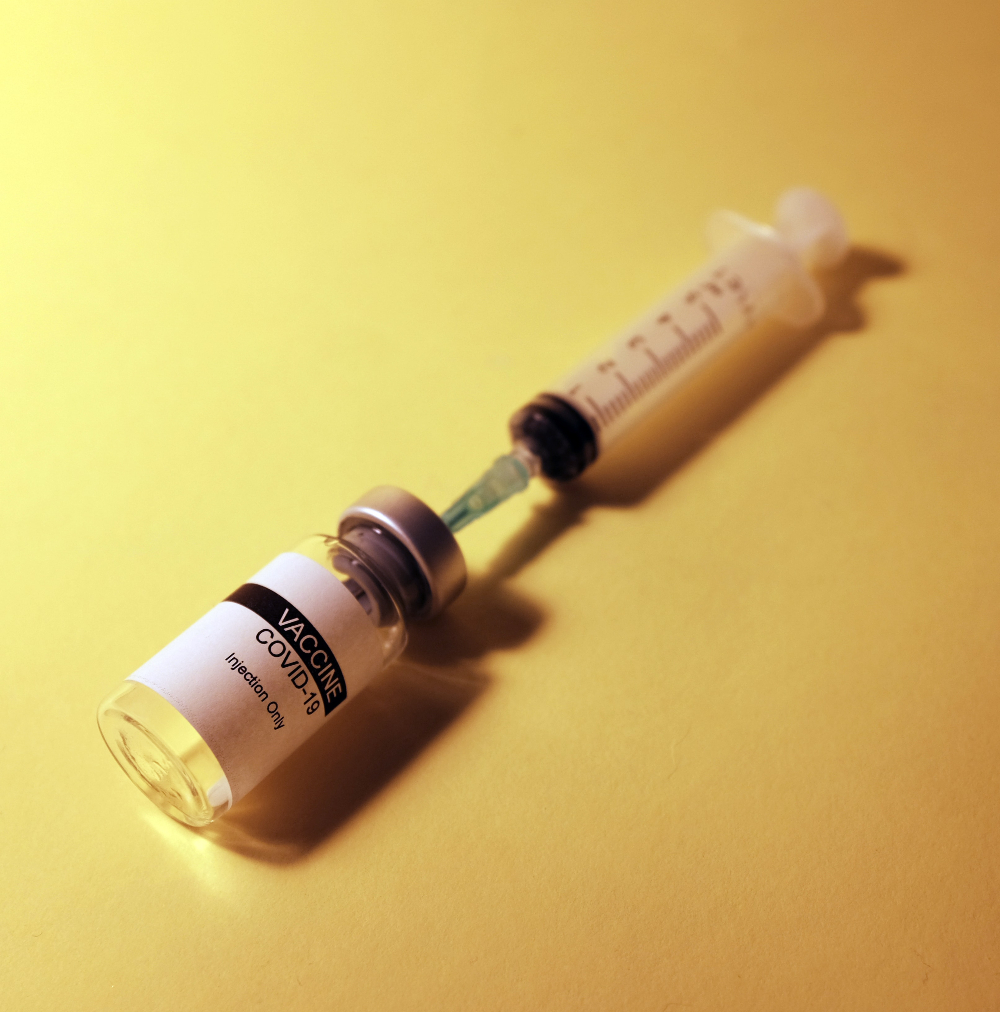 Photos credit: CDC and Hakan Nura on Unsplash