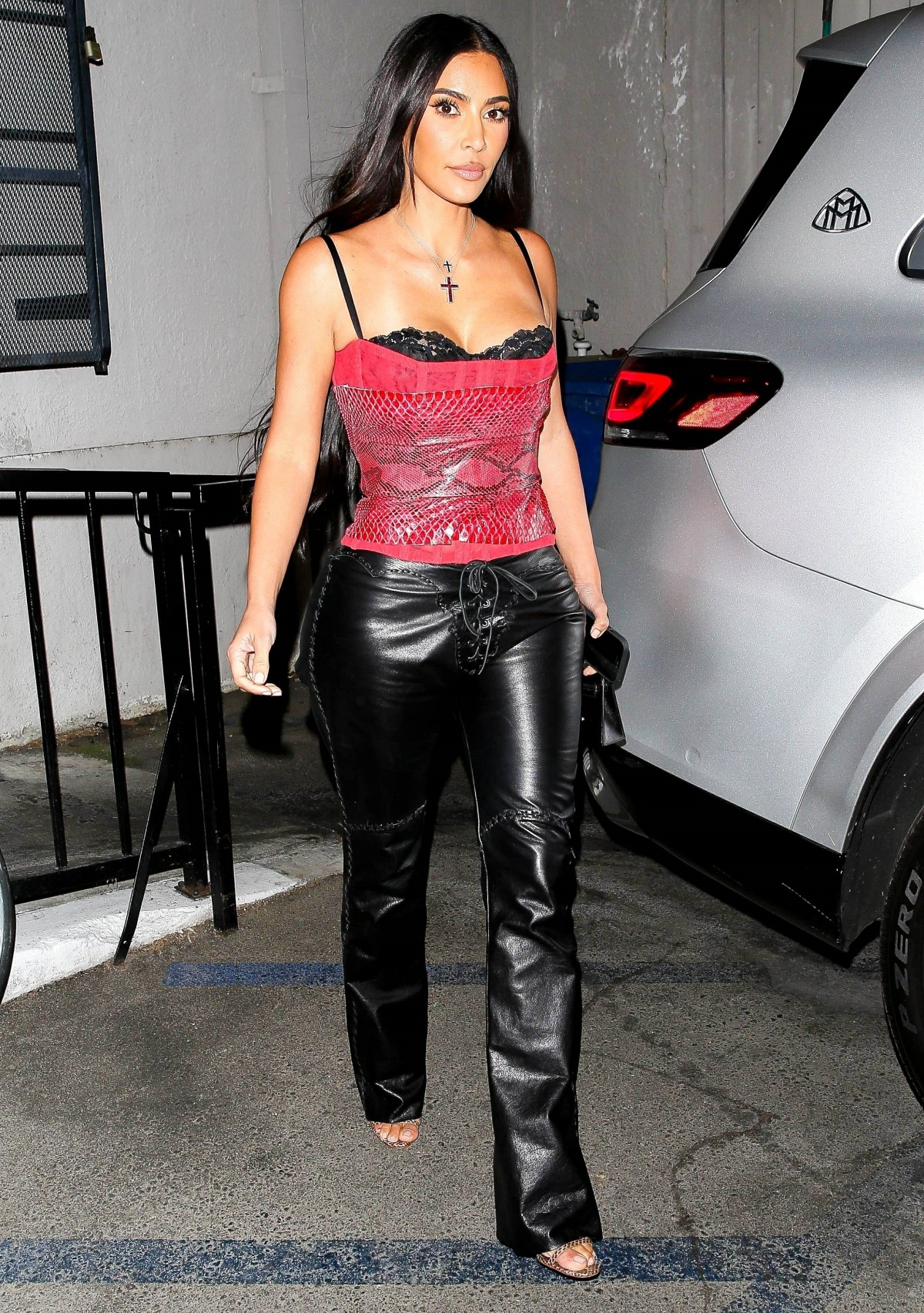 Throughout January and February, Kim Kardashian had some kind of weird deal with People Magazine where they ran weekly exclusives about her headspace and how she was feeling before and then after she filed for divorce from Kanye. It was pretty weird, especially since no one really acknowledged the fact that Kim was basically showing People Mag her diary entries every week and talking about herself in the third person. Well, we're back to that:
Kim Kardashian and Kanye West's divorce is proceeding smoothly, a source tells PEOPLE. Kim, 40, filed for divorce from the 43-year-old rapper in February after nearly seven years of marriage. Amid their split, the pair are continuing to prioritize the well-being of their four kids: North, 7, Saint, 5, Chicago, 3 and Psalm, who turns 2 next month.

"Kim and Kanye are getting along," the source tells PEOPLE. "They have both stayed true to their commitment to make the best situation for the kids. Kim is very happy that they have managed to keep things calm. She thinks Kanye is a good dad. She wants him to be able to spend as much time with the kids as he wants."

The source adds that Kim seems happier since the split, which came after a tumultuous period for the pair. "For every week that goes by since she filed for divorce, Kim seems happier," the source says now. "She knows that filing for divorce was the right decision. The kids are doing as good as she could hope."

West is requesting joint legal and physical custody of their children, according to a legal response filed by his attorney earlier this month and obtained by PEOPLE last week. Since filing for divorce, Kim and the kids have continued to live in the Hidden Hills mansion she shared with West. A source previously told PEOPLE that that's where the reality star plans on staying.

"They both agree that the less stress the kids experience, the better. Kanye loves his kids. He wants them to be happy," the source said. "He doesn't want to fight with Kim about anything."
I don't believe her. I think all things considered, the divorce is going somewhat smoothly, but it's early days and recently Kanye has begun to make a fuss in the media. I feel like this could easily go sideways on Kim, but I also believe that she's protecting herself and the kids. Meanwhile, don't you want to hear about how many men want to date Kim?
Kim Kardashian is earning the title of "most eligible billionaire bachelorette" following her split from Kanye West, Page Six has learned. A source told us the KKW Beauty CEO is being courted by the cream of the crop of potential suitors.

"People are reaching out through mutual friends and people that she's worked with to set her up with everyone from royal family members to A-list actors to athletes to billionaire CEOs," a source said, adding, "People are also trying to reach out to her via DM."

Although Kardashian, 40, is being flooded with a bevy of dating options, we're told the soon-to-be single mom is "not looking for anyone right now."

"She's not looking to jump into anything but is keeping an open mind," a source said. While a source previously told us that Kardashian's estranged husband, Kanye West, wants to date "an artist" in the next chapter of his life, the "Keeping Up With the Kardashians" star is "not on the hunt to date anyone in a specific field." An insider said the reality star would prefer for her next relationship to just happen "organically," although there are certain characteristics she wants in her next partner.

"The qualities most important to her are someone who values family, is supportive, fun, romantic, enjoys the simple things and is also hardworking," a source said. "Someone who values family first and foremost because she's a mom of four kids."

Over the weekend, Kardashian had one of her first nights out as a single woman. Photos of her with Colombian singer Maluma sparked dating rumors, but multiple sources told Page Six on Monday the pair are "just friends."

"Miami the other night was a lot of fun," a source said. "It felt great to be out and there were certainly people trying to shoot their shot that night, but she wasn't paying it any mind and just loved having a fun night out with old friends."

The insider reiterated that Kardashian is "really focused on her kids and work" right now — i.e., not dating — but added that when she is ready, one dealbreaker, in particular, will spoil any suitor's chances. "She certainly wouldn't want anyone to be with her for the spotlight," the source said, adding that the social media mogul really wants "someone who values privacy."
Kim, come on. "There were certainly people trying to shoot their shot that night, but she wasn't paying it any mind…" I guess we're supposed to believe Maluma is hot for Kim? Doubtful. More like some sleazy Miami influencers were trying to get photos with her. Don't get me wrong, I bet there are some dudes who want to date her, but I don't really believe that she has rock stars, princes, CEOs and A-list actors sliding into her DMs.
Photos of Kim in LA on Saturday evening: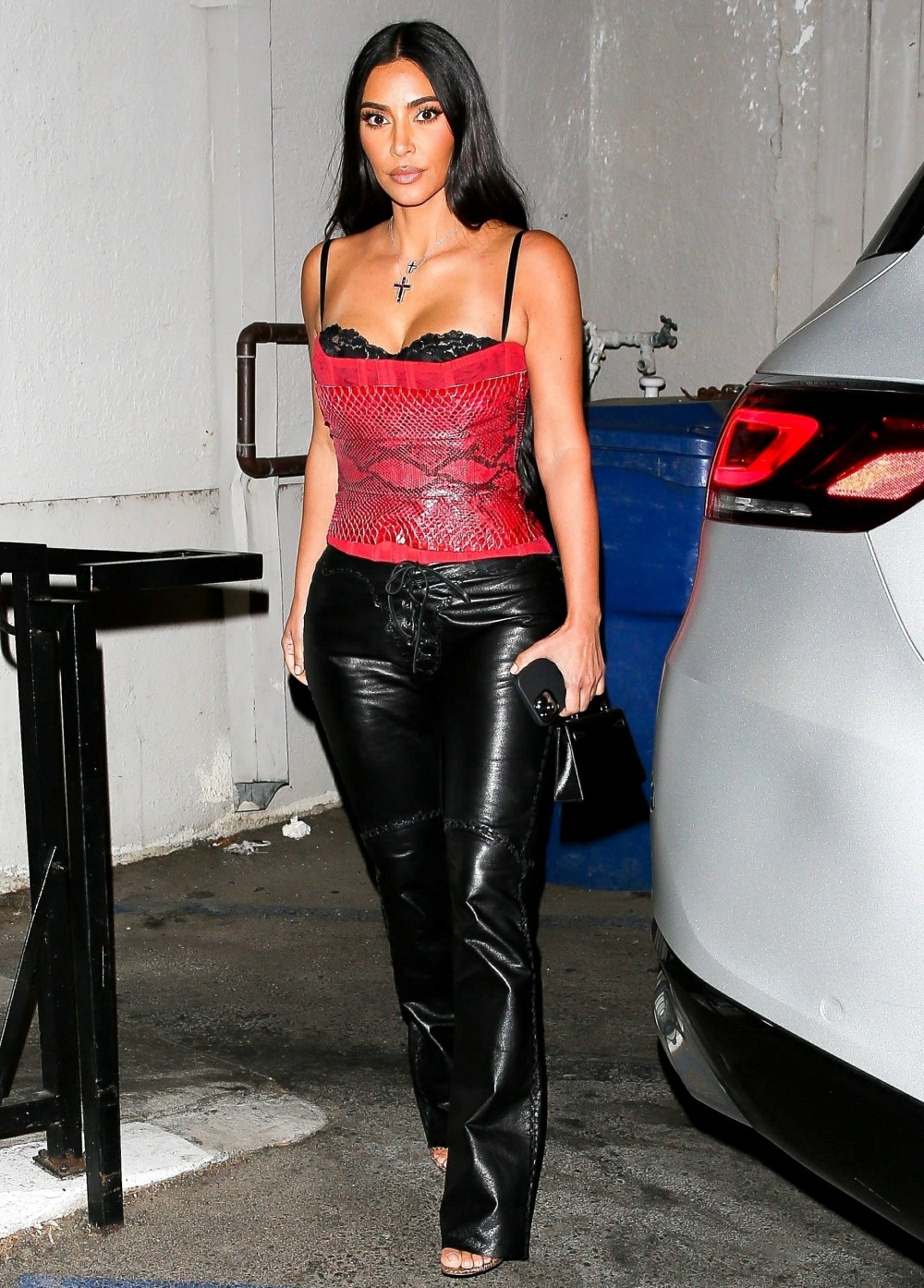 Photos courtesy of Backgrid.