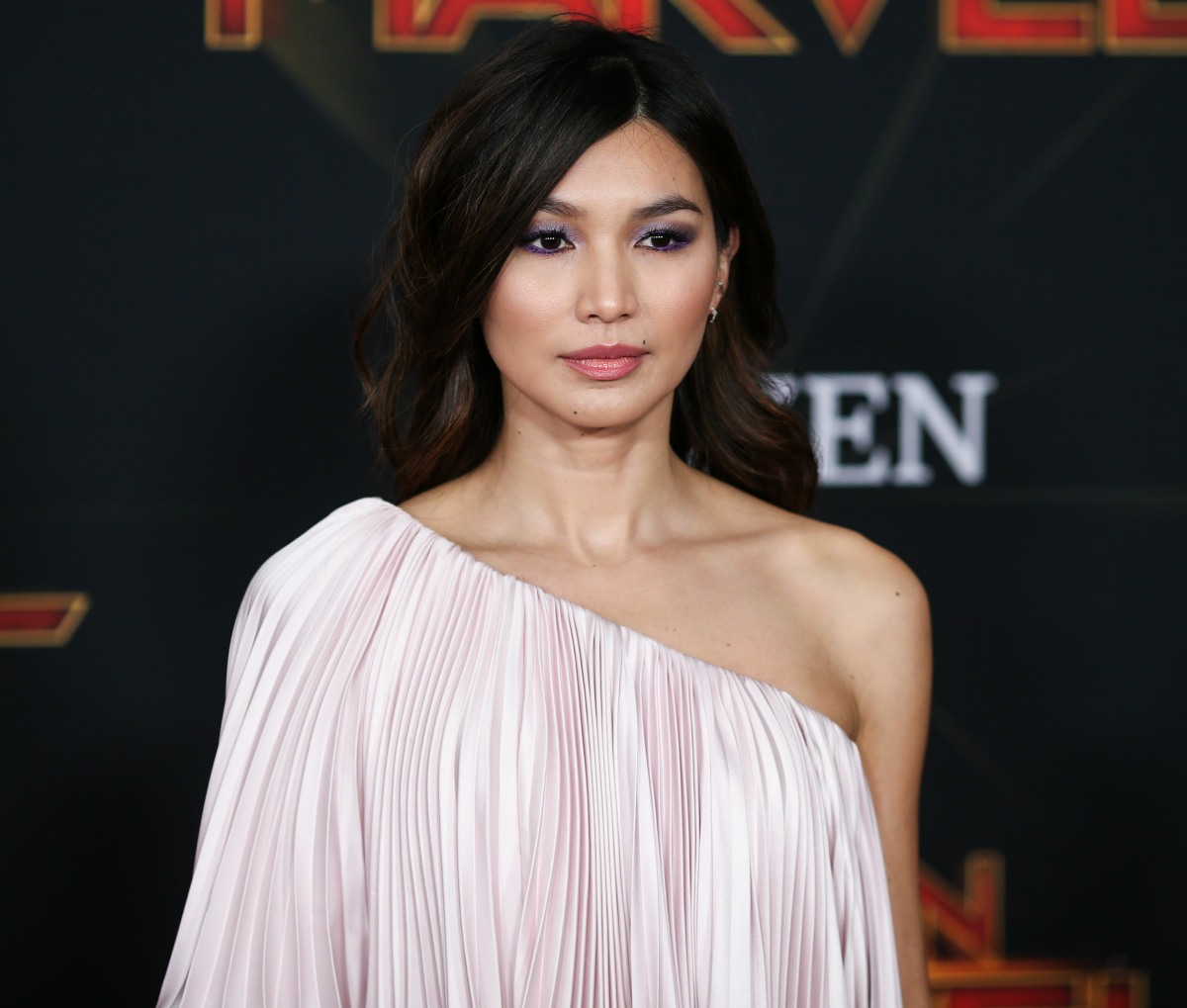 Prince Philip's funeral was on Saturday, and the Sunday Times devoted a lot of ink to memorializing Philip and summarizing what happened at the funeral. On the front page of the Sunday Times' print edition, something completely awful was printed in the third paragraph. The paper described Philip as "an often crotchety figure, offending people with gaffes about slitty eyes, even if secretly we rather enjoyed them." It should be noted that the Times pulled that part for their online edition. Only people who picked up a print copy of the newspaper would get to see that. A photo of the print edition made the rounds online, and Gemma Chan – a wonderful and talented British actress of Chinese descent – was one of many people noting how f–king terrible it was.
Gemma Chan is bringing attention to a piece of journalism she feels lacks integrity, especially amid the recent surge of hate crimes against people of Asian descent. In a Monday Instagram post, the Crazy Rich Asians star re-shared a clip from British newspaper The Sunday Times' report on Prince Philip's recent funeral — specifically, a passage that called the late royal "an often crotchety figure, offending people with gaffes about slitty eyes, even if secretly we rather enjoyed them."

"This was written by a journalist who should know better, approved by editors and sent to print," Chan captioned the post. "To trivialize casual racism in the most widely read Sunday broadsheet at a point when the Asian diaspora is experiencing a surge of attacks is deeply irresponsible."

"We need more people of color in newsrooms," added the English actress, 38, concluding by asking readers to sign a petition requesting "a retraction and an apology" from the newspaper.

On Tuesday, the editor of The Sunday Times, Emma Tucker, issued a statement apologizing for the outlet's wording. "This so-called 'gaffe' made by Prince Philip was a well-known aspect of his life story," she said, according to The Guardian. While Tucker insisted that the paper "did not intend to condone" Prince Philip's comment, she added, "It was noted by us on Saturday night that the sentence was offensive and it was not published in digital editions."

"Christina Lamb has spent her whole career reporting on discrimination and injustices against people in every part of the world and never intended to make light of his remark in any way," Tucker concluded of the paper's chief foreign correspondent, who wrote the piece.
"Did not intend to condone"??? And why do they think that citing Christina Lamb's reporting on discrimination and injustice will make this better? If anything, it makes it WORSE. That a reporter with a background in covering discrimination thought it was A-OK to write that "secretly we rather enjoyed" when Philip was racist as hell? Anyway, I love Gemma Chan and I love that she's calling these a–holes to account.
Photos courtesy of Avalon Red.