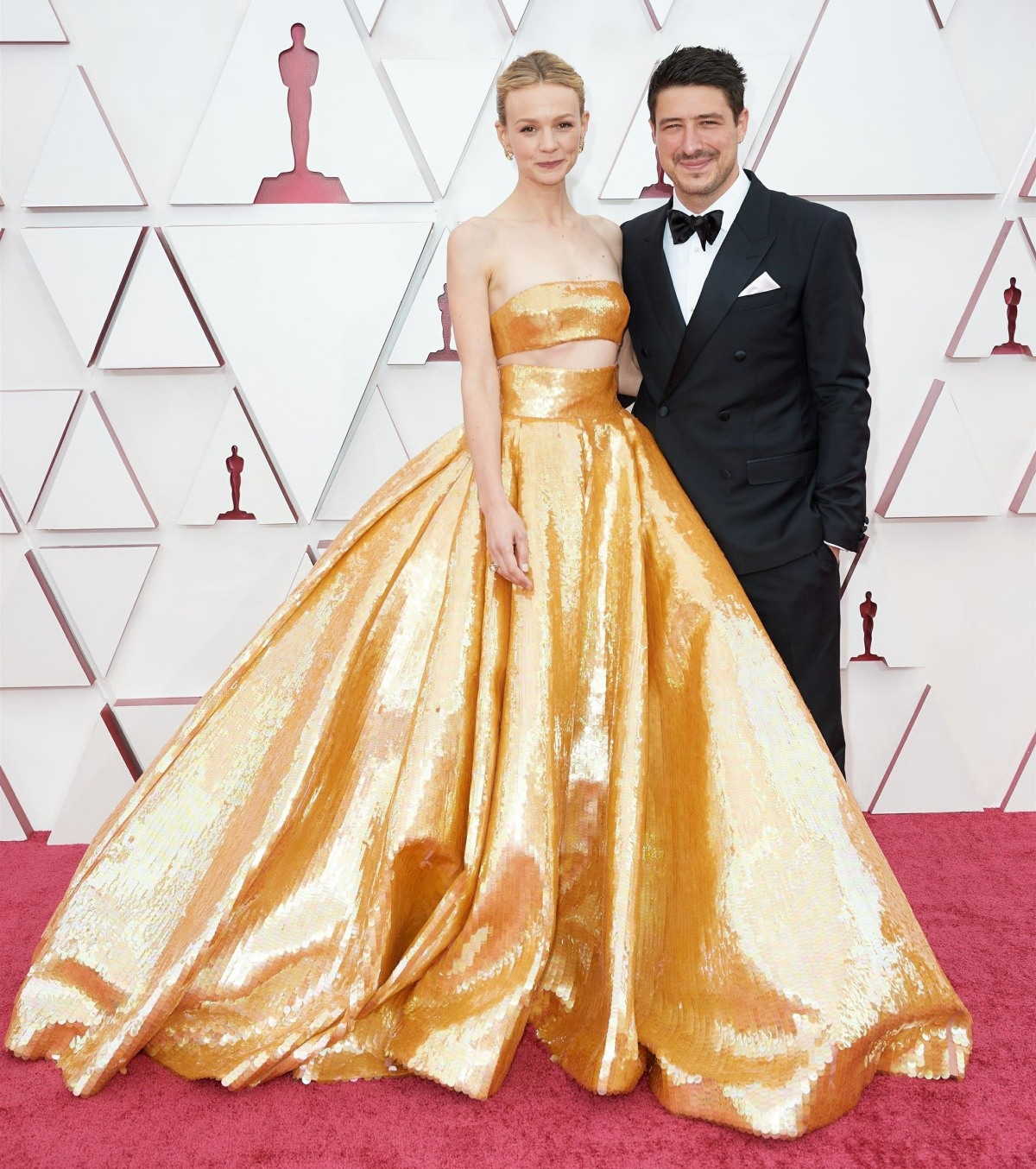 I didn't really have any fashion expectations for Oscar-nominated Best Actress Carey Mulligan. The last time she did an awards season, it was 2010 and I still remember how twee she went with her fashion and styling. More than a decade later, she's married to Marcus Mumford, she's a mom and she seemed pretty pleased with Promising Young Woman. She really worked to promote it, and she even engaged in some Oscar campaigning. But even then, I wasn't expecting THIS moment, where she went Full Oscar in a bold, gold Valentino gown with a bandeau top. This feels so out of character for her! But I like that she went for it, and honestly, she pulled it off? This gown was a big moment on a somewhat scattered red carpet and Valentino got the shade of gold right. This is the perfect tone/hue for a white woman with blonde hair. If they had gone a shade lighter, they would have washed her out. A shade darker and it would have been too jarring. I also love that she's happy enough to bring her husband Marcus Mumford out as her date! It's nice to see them do a red carpet together.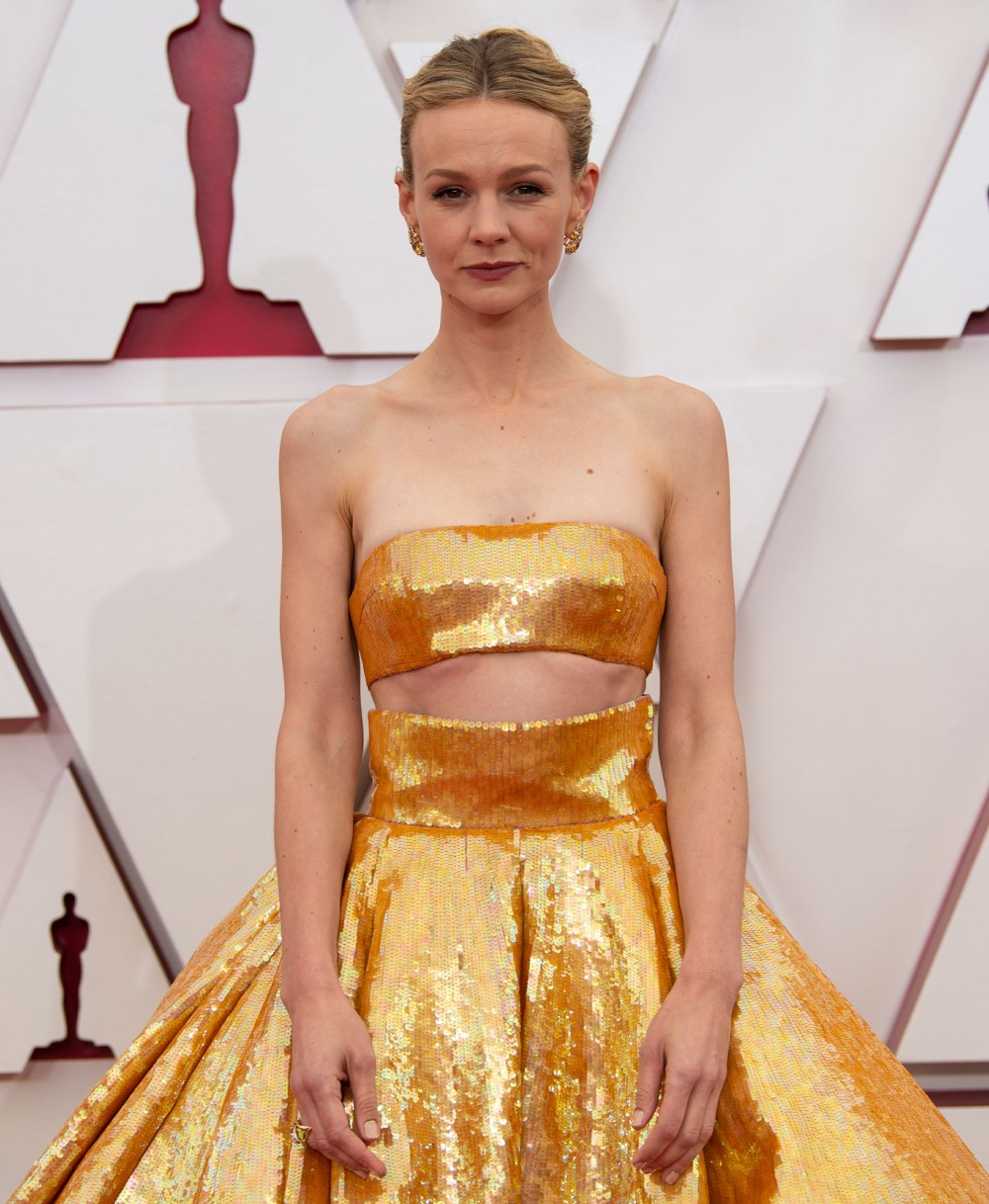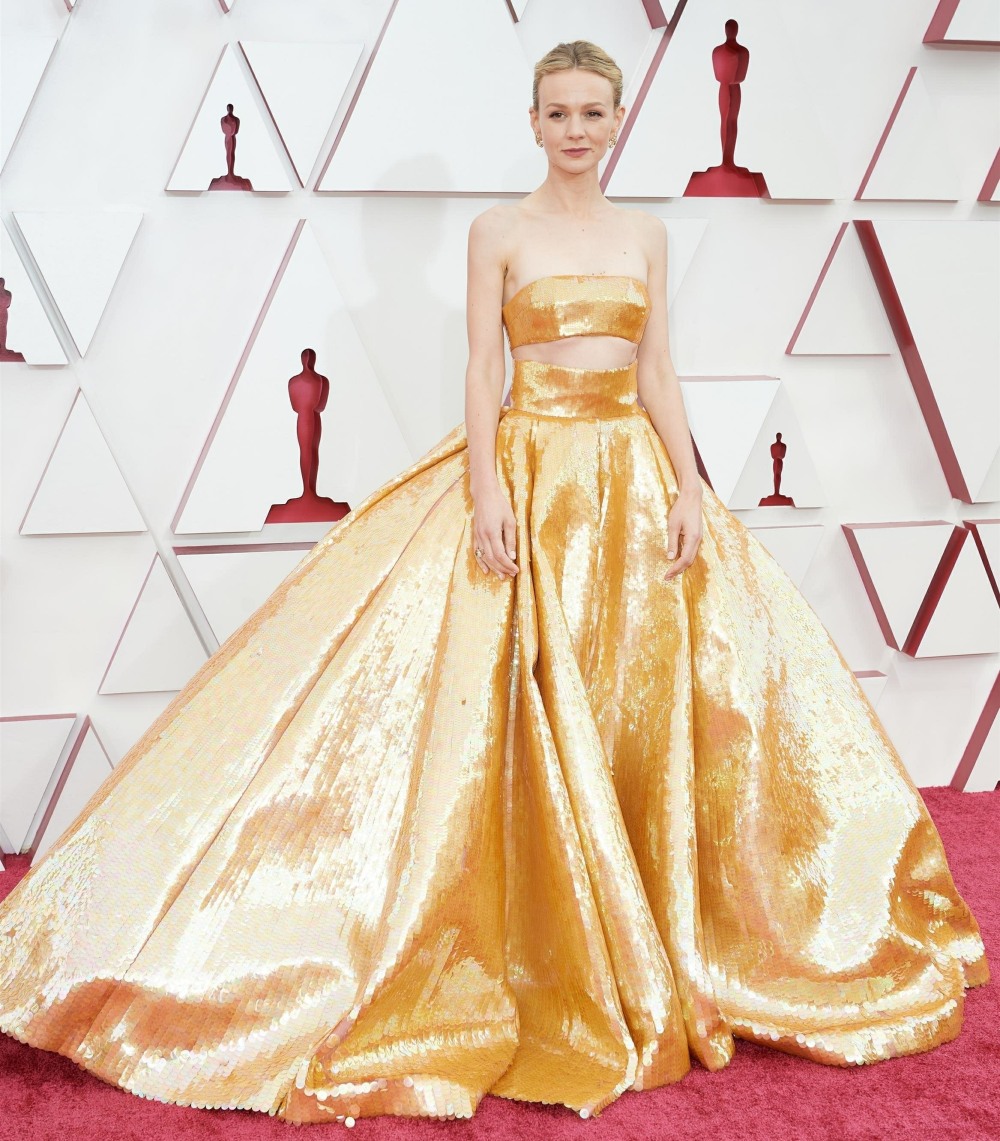 Zendaya also got a Valentino bandeau-top dress, although hers seemed more like a party dress than an Oscar gown. Nice stuff: Zendaya is really beautiful and young, which means she can make some weird fashion look cool; the color is beautiful and bold; you could tell that she liked her look a lot. Bad stuff: this IS more of a party dress than an Oscar dress, and I think the actual design and construction of the dress is kind of terrible. If she had changed into this for the Vanity Fair Oscar party, it would have been fine. But for the Oscars? Nah.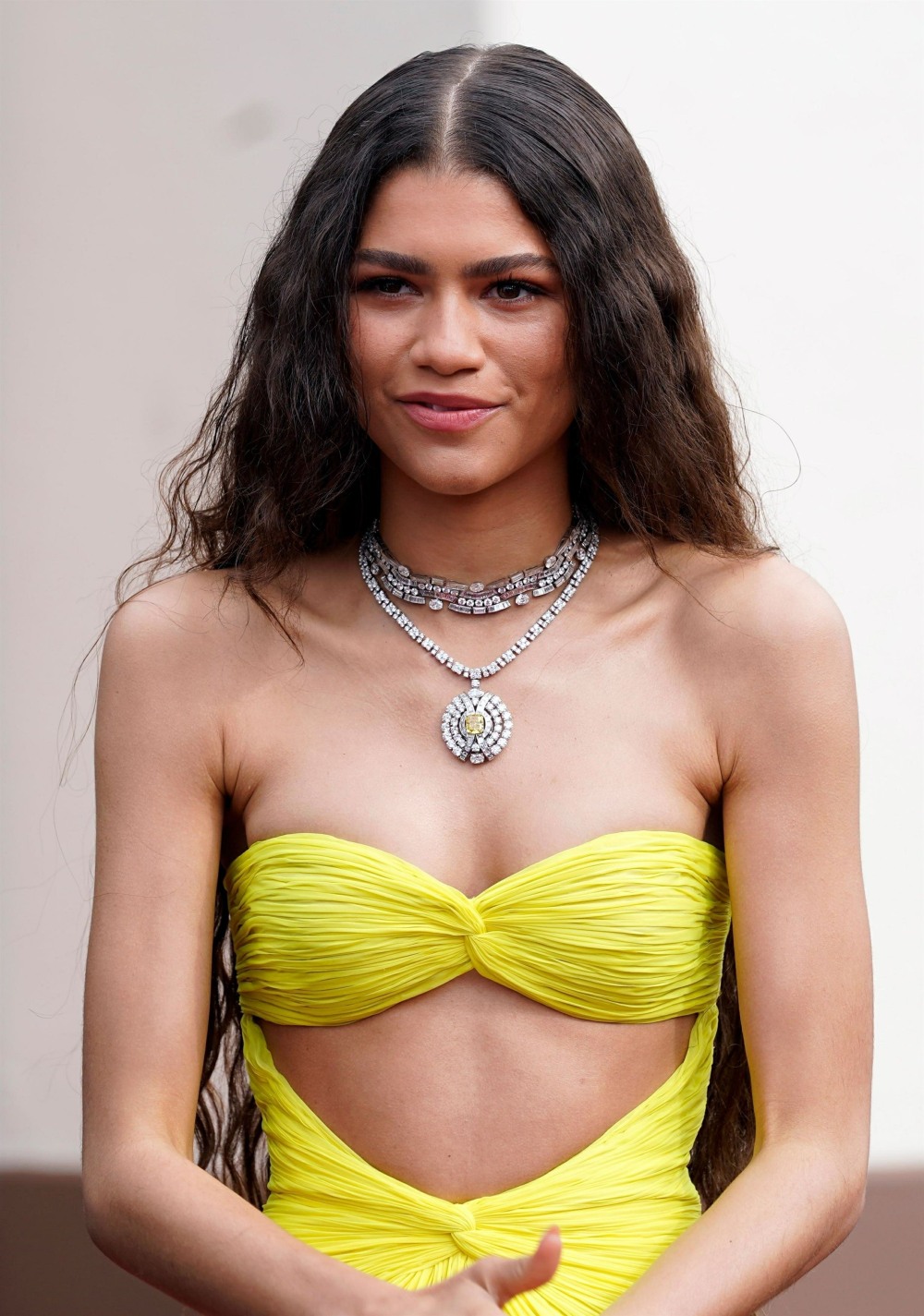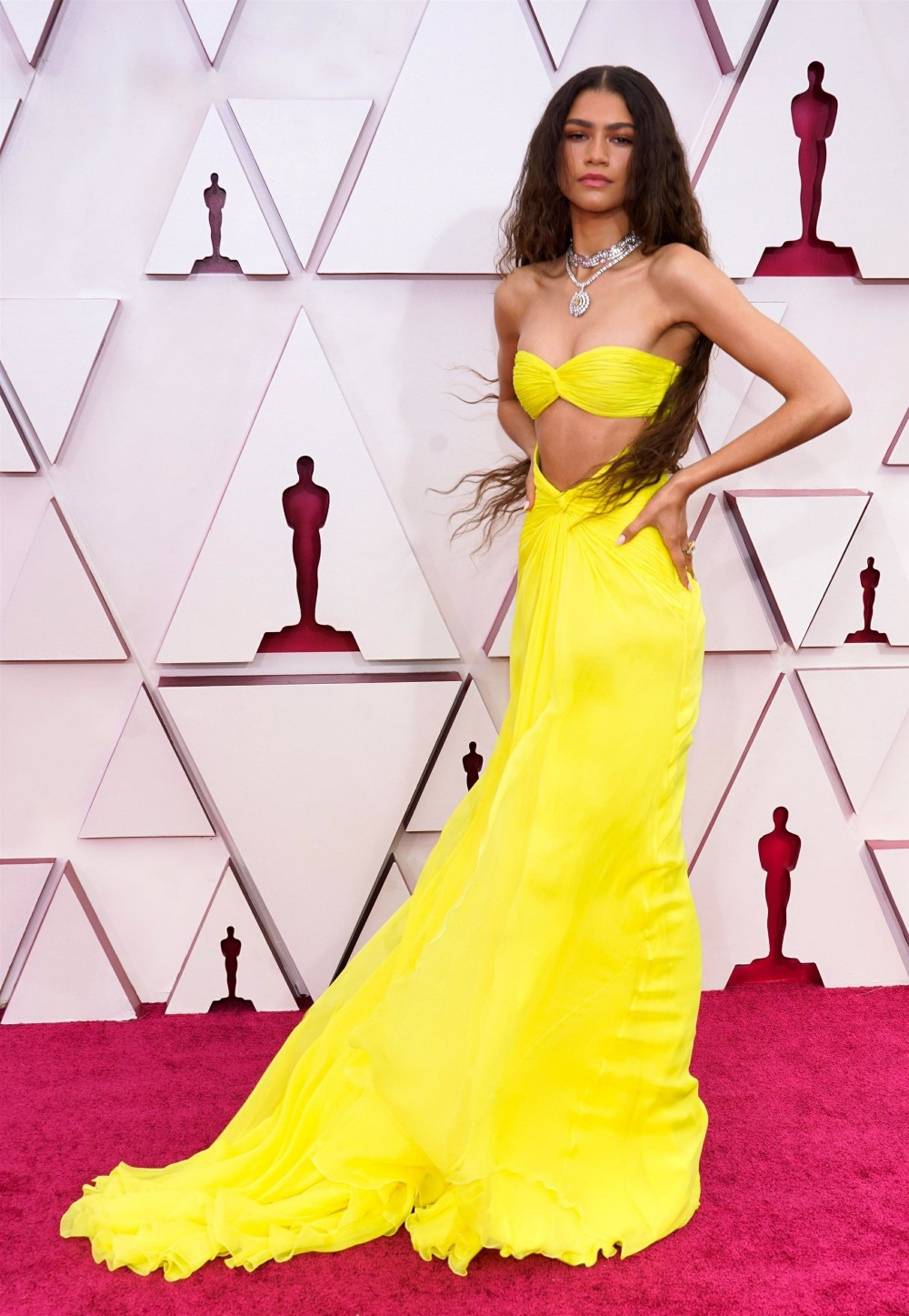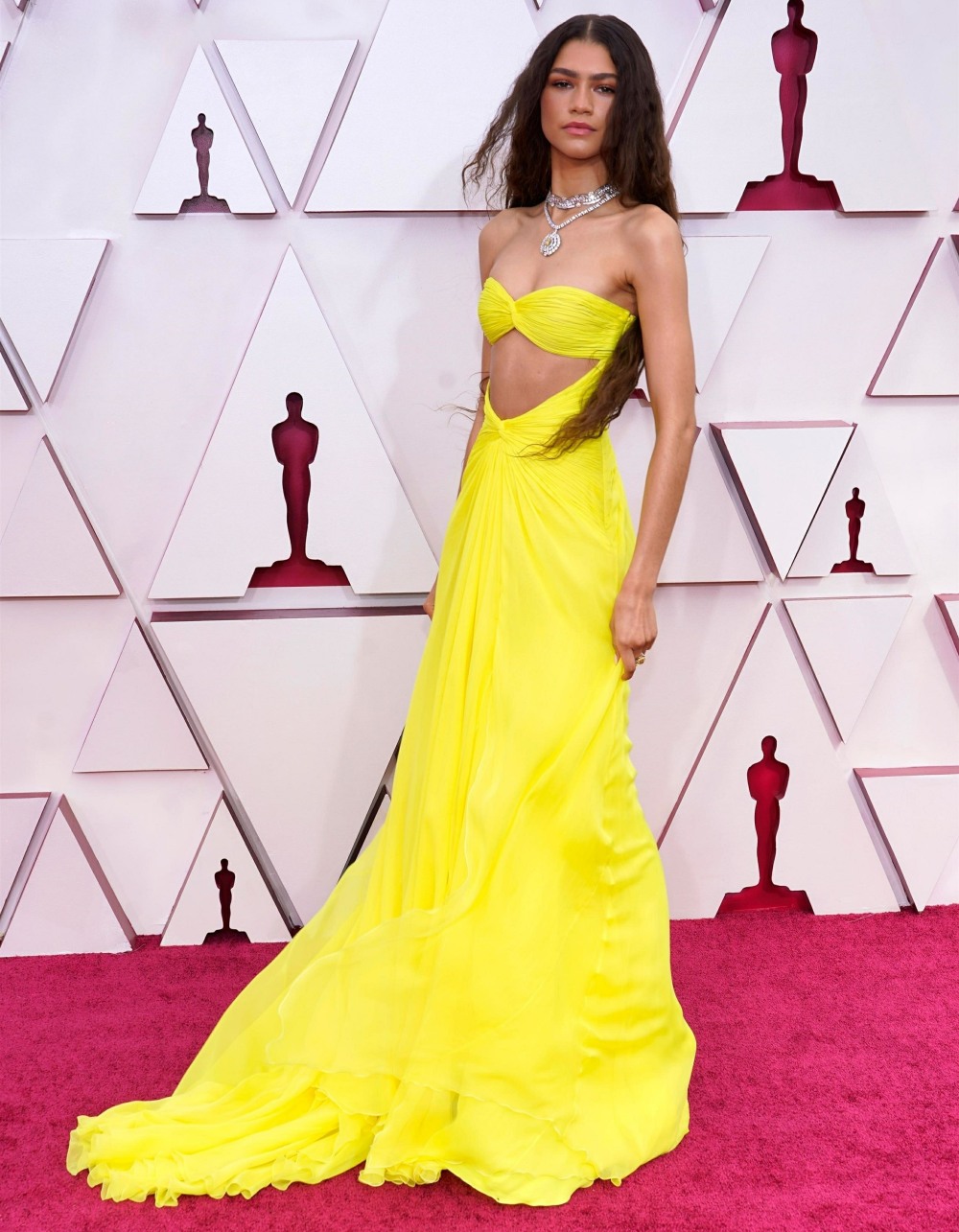 Photos courtesy of Avalon Red, Backgrid.