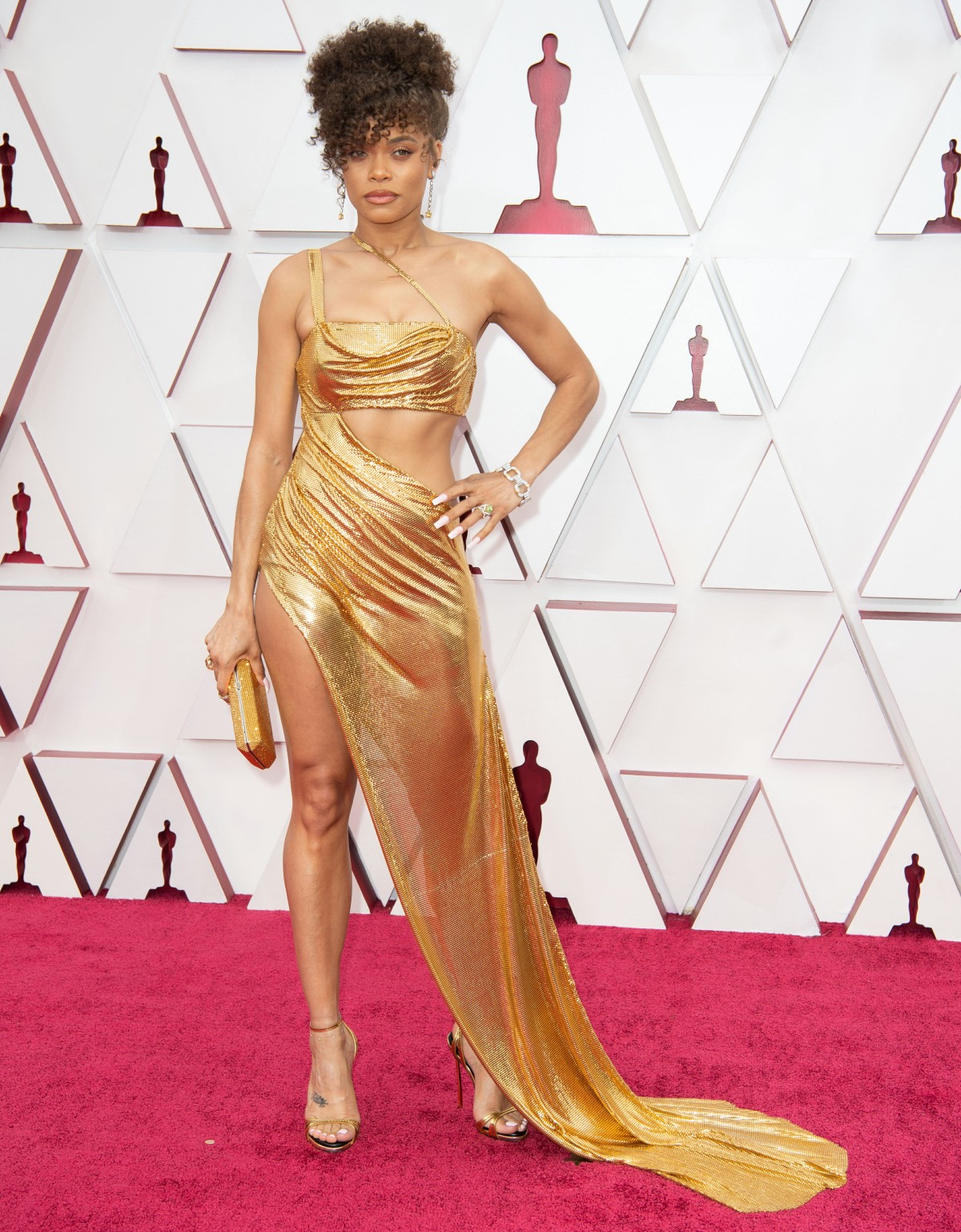 I don't even remember Andra Day making that much of an impact on the Oscar red carpet and I have no idea why? Maybe I just missed the fashion people on E!'s Red Carpet show talking about her, I guess. Andra really did try to serve a look and, in my opinion, it didn't work out. I'm glad she tried and I'm glad she had some fun. This Vera Wang dress is actually preferable to me than if Andra had done some boring princess dress. At least she was trying to do something cool. I feel the same way about this Vera Wang that I felt about Zendaya's Valentino – it would have been a better party dress, something for the Vanity Fair Oscar party, as opposed to the actual Oscars. And much like Zendaya's look, I found the combination of flimsy-material and faux-bandeau top to be a bad combination. On the plus side, Andra has an incredible figure and she would be able to wear just about anything.
Lakeith Stanfield attended the Oscars in the London hub from the look of it. He wore Saint Laurent and was one of the best-dressed men, honestly.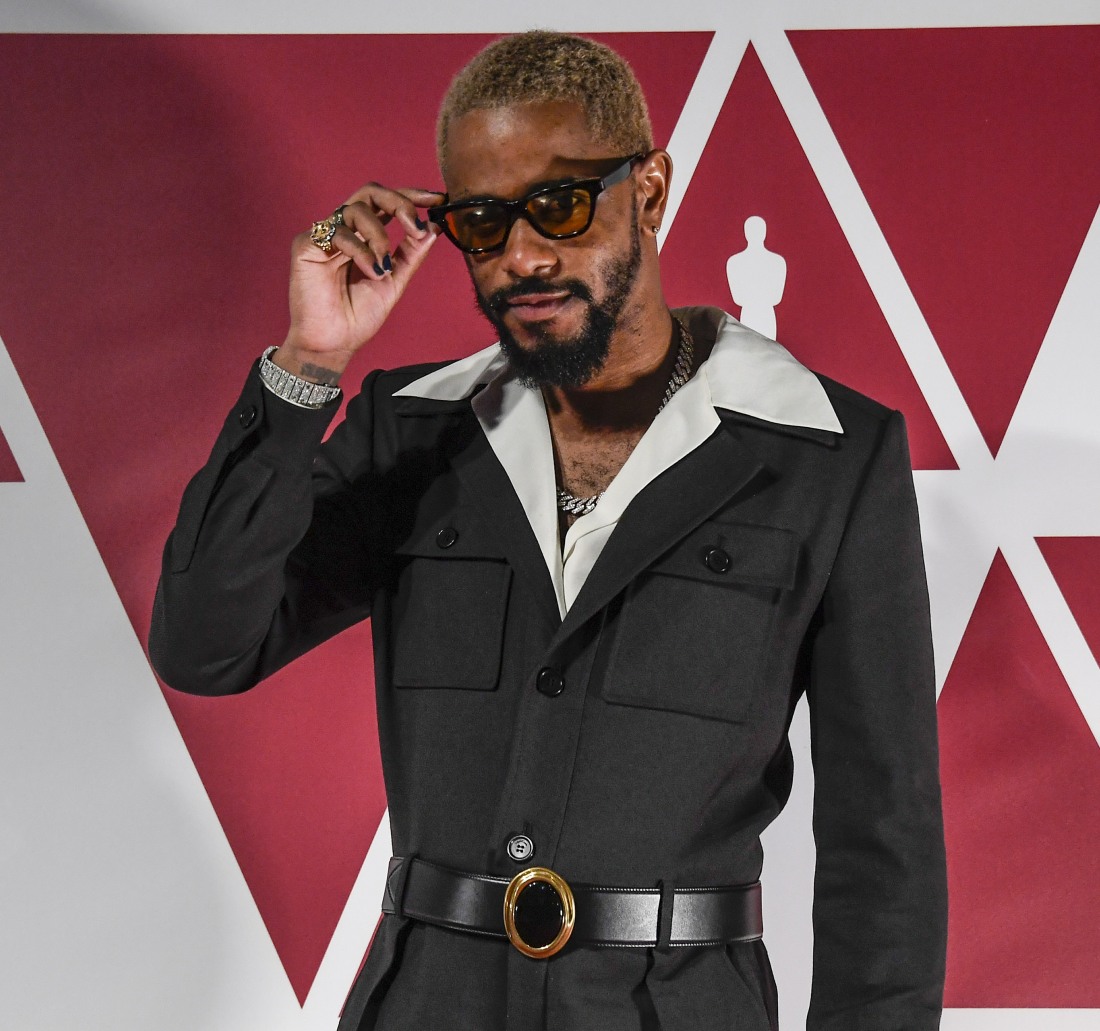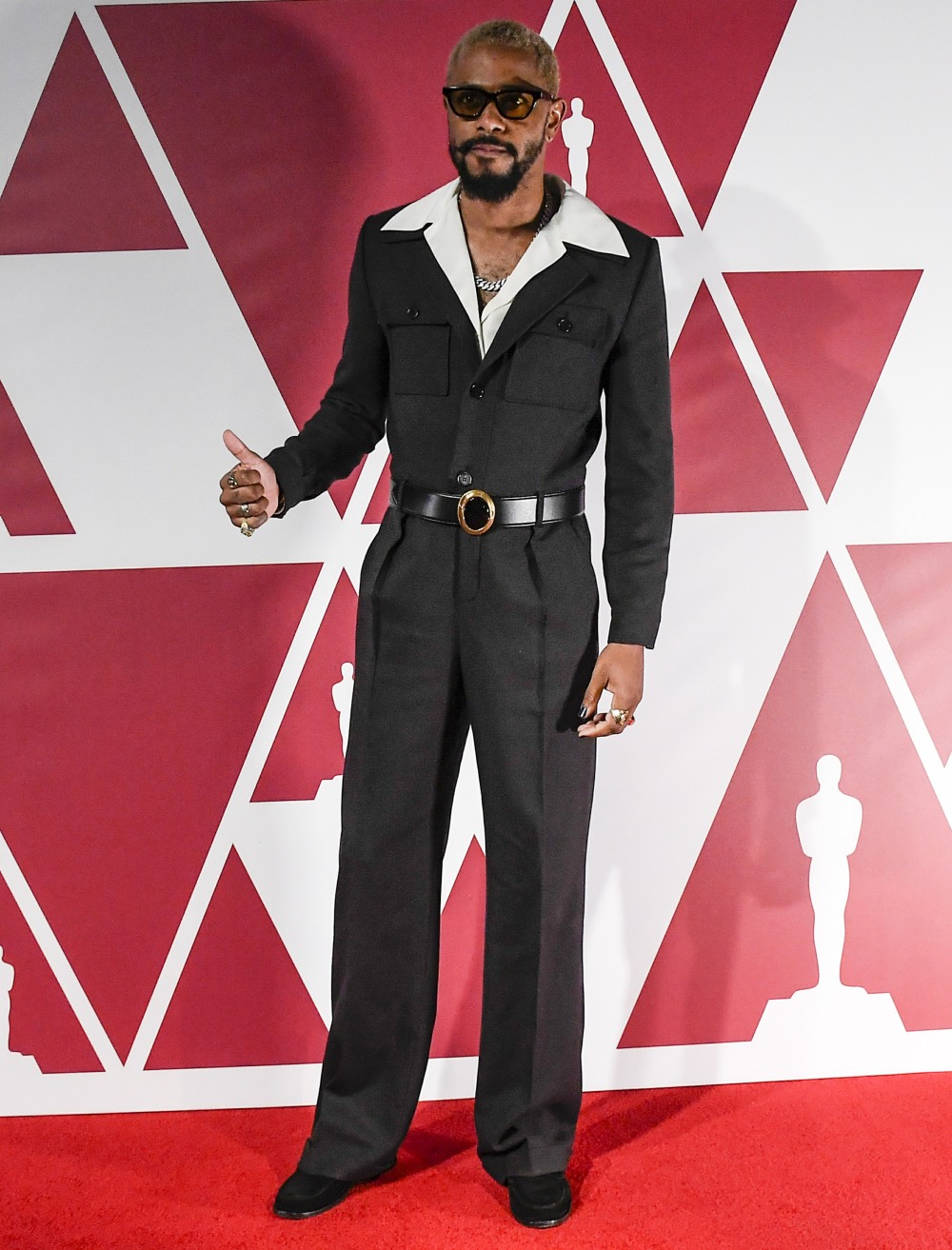 Marlee Matlin in Vivienne Westwood. Marlee is a queen! And this Westwood makes her look so witchy and fabulous. In still photos, it looks a bit costume-y, but in motion, it was quite good.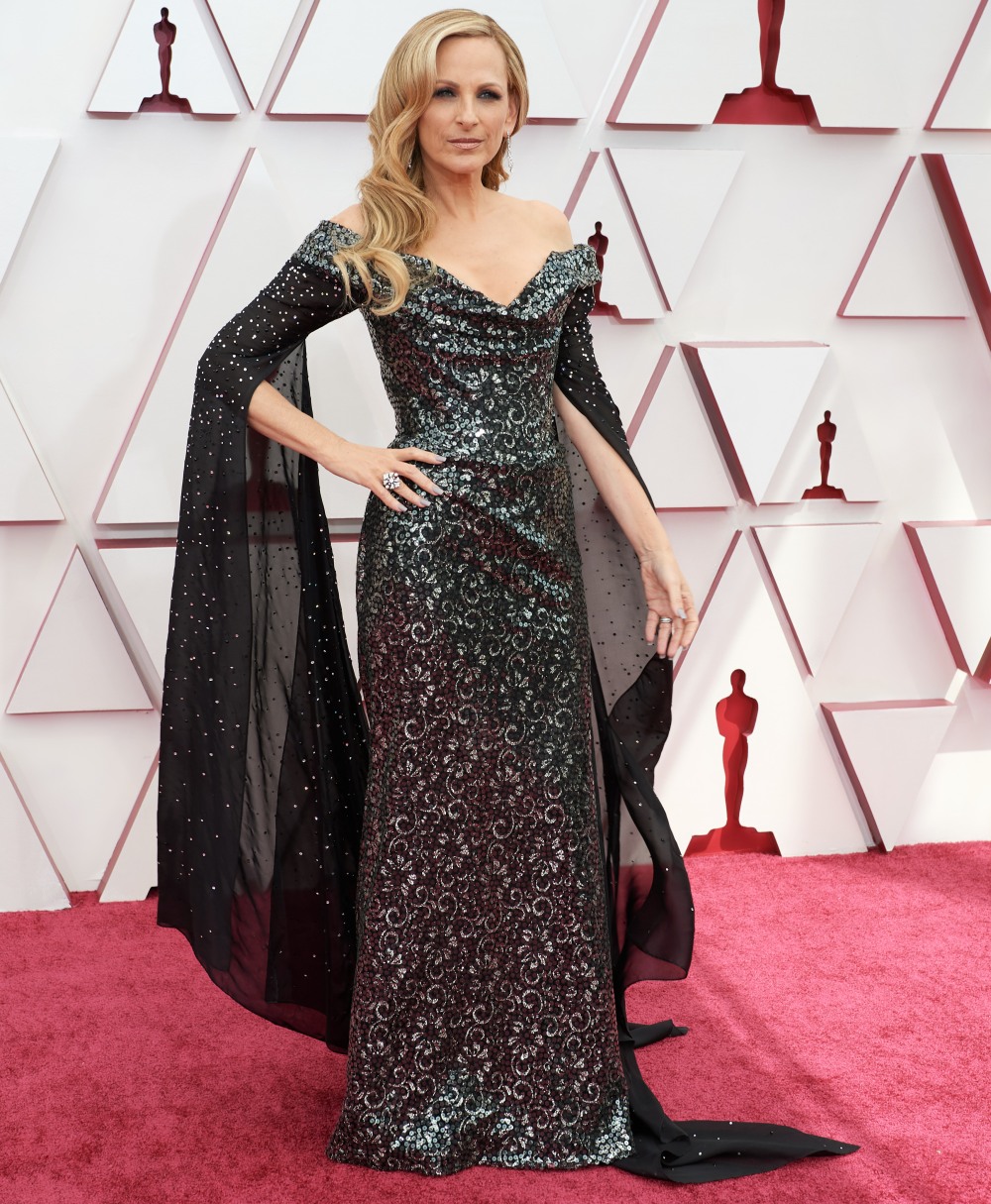 Photos courtesy of Avalon Red, Backgrid.