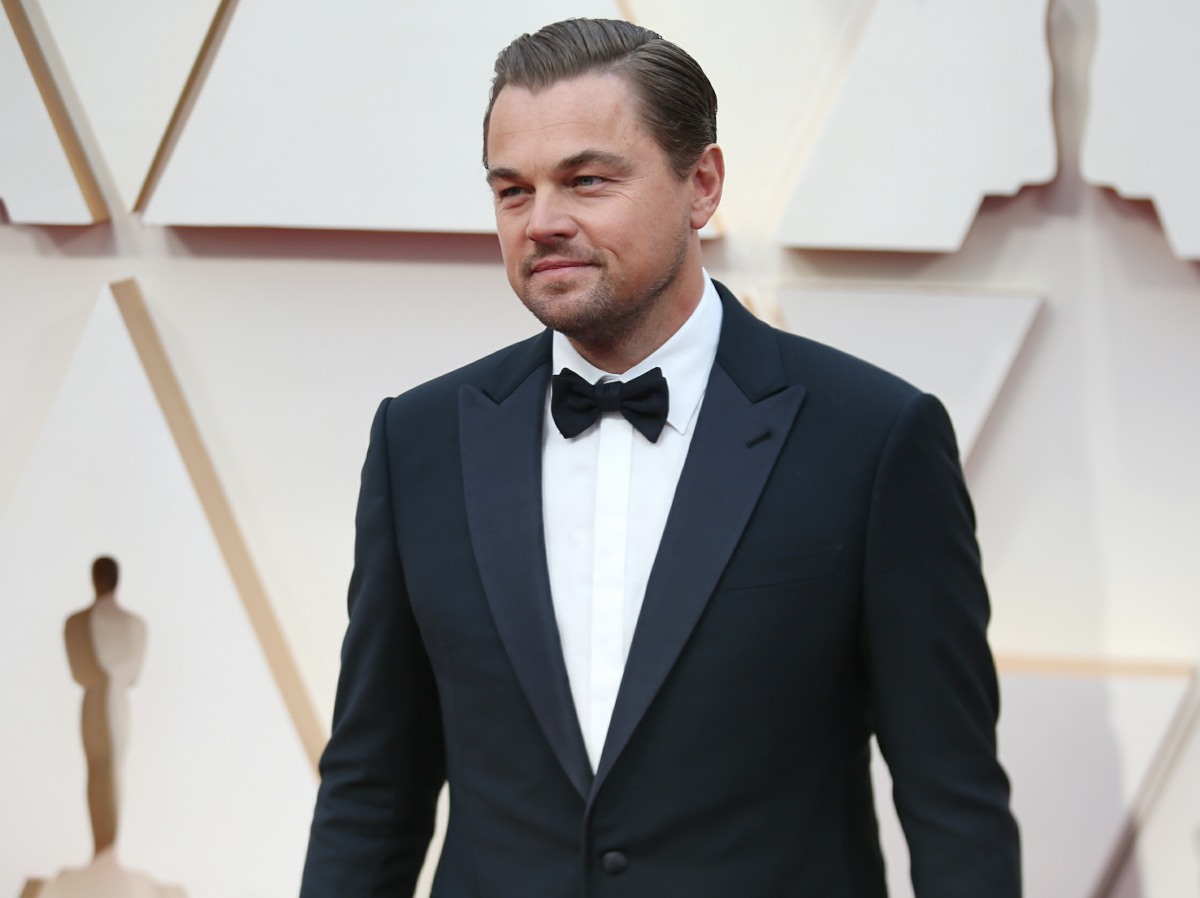 During last year's awards season, we were gifted with Bong Joon-ho's magnificence in so many ways, in so many speeches. One of the best moments was when he lectured American audiences: "Once you overcome the one inch tall barrier of subtitles, you will be introduced to so many more amazing films." This was a running theme for Bong as he swept the major awards and called English-speaking Western audiences idiots for not being able to watch foreign films with subtitles. Apparently, Oscar winner Thomas Vinterberg does not feel the same way. Danish director Vinterberg won the Best International Film Oscar for Another Round, the Danish-language film about friendship, day-drinking and alcoholism. Soon after Vinterberg picked up his Oscar, he made a deal to executive produce an English-language remake of his film. It will probably star Leonardo DiCaprio, likely in the role played by Mads Mikkelsen in the Danish film.
Fresh off its Oscar win for best international feature film, "Another Round" is getting the Hollywood treatment. The Danish dramedy about four friends who engage in an epic drinking binge will be remade in English.

Leonardo DiCaprio is being eyed to star in the film in the role originated by Mads Mikkelsen, but there's no formal deal in place. DiCaprio's production company Appian Way acquired rights following a bidding war that reportedly involved Jake Gyllenhaal's production company Nine Stories, as well as Elizabeth Banks.

Thomas Vinterberg, who landed a surprise Oscar nomination for directing the Danish film, will executive produce the remake, along with Sisse Graum Jørgensen and Kasper Dissing. Vinterberg also co-wrote "Another Round" with Tobias Lindholm. However, he won't be directing or writing the upcoming version. Endeavor Content and Makeready are financing the English-language movie.

"Another Round" centers on four friends who consume booze on a daily basis to test a theory that maintaining a certain blood alcohol content level inspires creativity and affects their daily lives. Along with Mikkelsen, the cast included Danish actors Thomas Bo Larsen, Magnus Millang and Lars Ranthe.
While I'm sure not many people were watching this year's Oscars, those of us who were paying attention were far more likely to watch the original Danish movie following Vinterberg's Oscar win. But whatever, Bong Joon-ho will be so disappointed. Leo and his boys are going to turn this into an artsy version of The Hangover OR some kind of bros-only, no-speaking-roles-for-women super-dark drama. Are they going to call the English-language version Another Round? Or will they just call it P-ssy Posse: Rise of the Wolfpack?
Photos courtesy of Getty, Avalon Red.