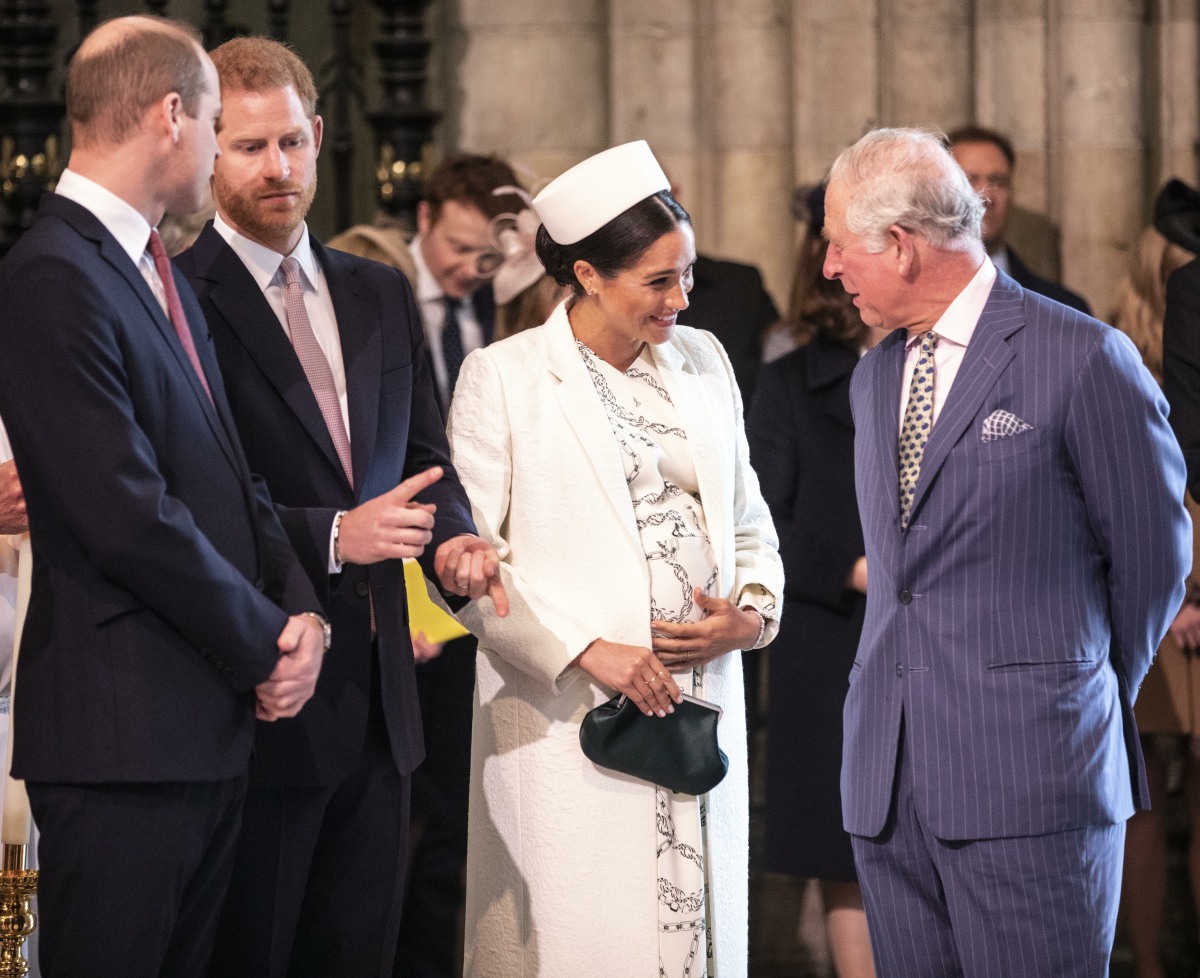 This story cracked me up! I hope everyone enjoys this as much as I did. So, as we all know by now, the Duke and Duchess of Sussex quit that bitch in January 2020. They were formally out at the end of March 2020, at which point their security was removed. They moved to California, signed contracts with Netflix and Spotify, got a mortgage on a nice home in Montecito, and they're now paying for their own lives, security, office, press secretary and everything else. Harry also got a job as Chief Impact Officer with Better Up, a Silicon Valley life-coaching outfit. Oh, and they also have a foundation, which they fund privately. The point is that the Windsor klan said "sink or swim" and the Sussexes swam far away to California, where they've been financially independent for the better part of a year. But, according to Angela Levin, Prince Charles is going to "ditch" the Sussexes.
Prince Harry and Meghan Markle face being 'ditched' from the Royal family by Prince Charles as he streamlines the Monarchy, an expert has predicted. Royal biographer Angela Levin said the Prince of Wales is set to 'cut the monarchy down' to save money.

She thinks this could be the point at which the Duke and Duchess of Sussex – who currently live in an £11million mansion in California with their son Archie – are cut loose. Both Prince Charles and Prince William were set to discuss the future of the Monarchy – including which family members should be working Royals – following Prince Philip's death on April 9.

A smaller-sized 'Firm' could see just Charles, Camilla, William, the Duchess of Cambridge, Princes George and Louis and Princess Charlotte as senior royals. Other royals could be encouraged to take on paid work to help support themselves – and may lose their titles and patronages.

Ms Levin said on talkRADIO: 'Prince Charles has wanted for a very long time to cut the monarchy down to save costs and to make people be worth the money that they got from the taxpayer. I imagine that might be when Harry and Meghan are ditched from being members of the Royal family. I think the outer edge, which the Queen has wanted to keep together for a very long time for sentimental reasons, which at her age she didn't really particularly want change which I think is understandable. But he wants to change and I think he will do that.'
This was so asinine I had to double-check the date of publication, because this was something royal commentators have been saying for two years or more. Everyone knew that Charles would be slimming down the monarchy. Charles believed Harry and Meghan should be part of the core "working royal" group. William and Kate disagreed and tried to bully and exile Harry and Meghan out of the country. H&M left on their own terms, set up their own financially independent lives and now these salty white folks have nothing left to "threaten" Harry about, so they just make sh-t up.
Incidentally, on The Royal Beat last week, Katie Nicholl and Dan Wooton had extensive commentary on a much more pressing issue for Charles and his "slimmed down monarchy" scheme: Prince Andrew, and the Queen's fondness for her favorite son. Apparently, Charles and William are "united" in believing that Andrew should never be allowed to return to royal work, but while the Queen is alive, she's going to do the most to try to bring Andrew back. The Queen has even been funding Andrew out of her own private income, and he still has some kind of royal protection too. How much of the "angst" about the Sussexes is just a smokescreen so people don't ask questions about Andrew?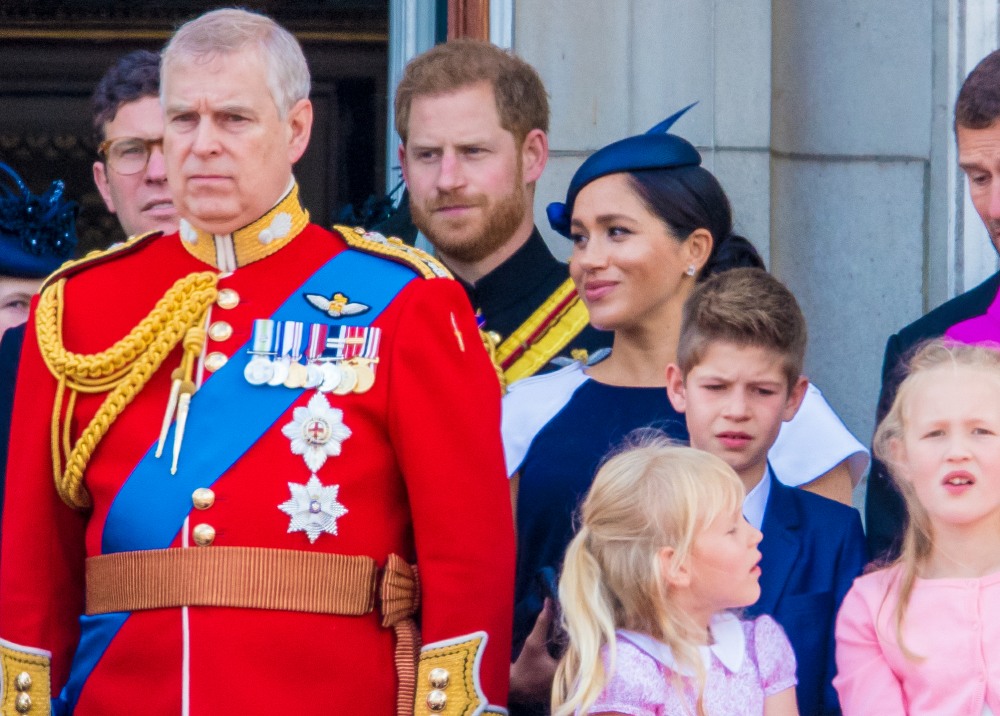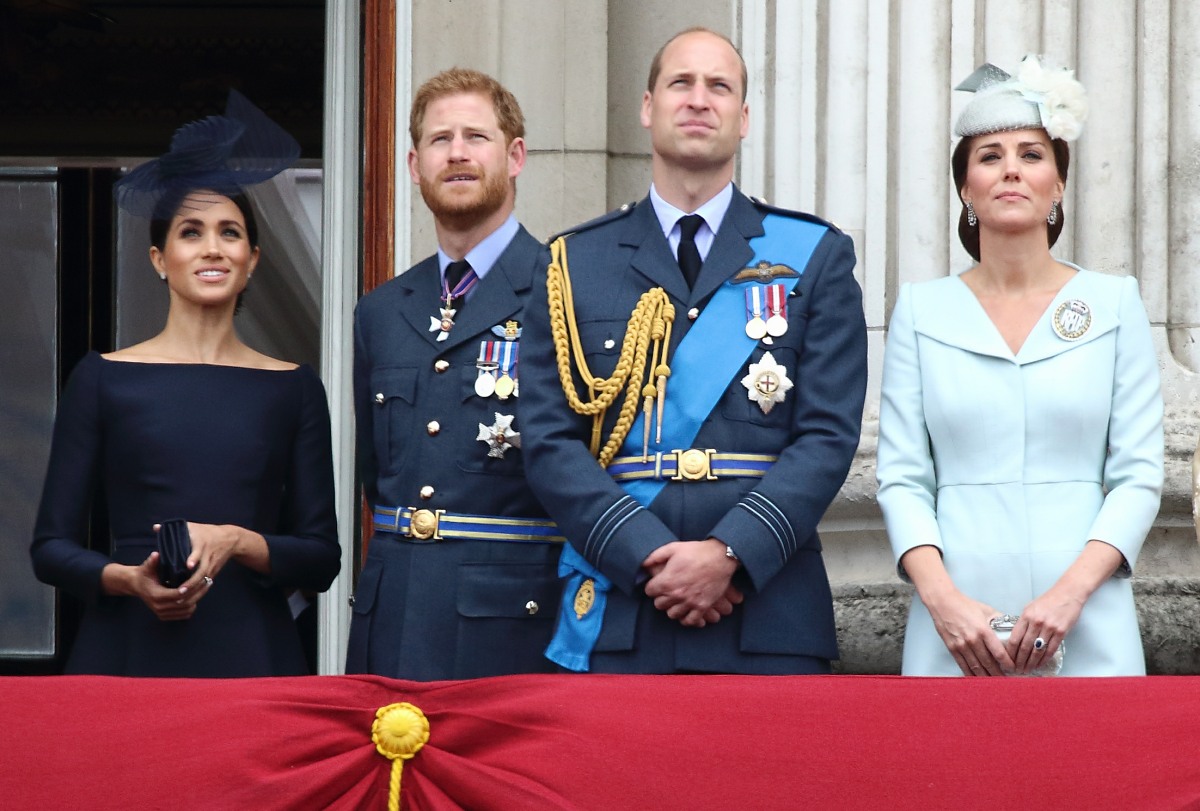 Photos courtesy of Avalon Red, WENN.