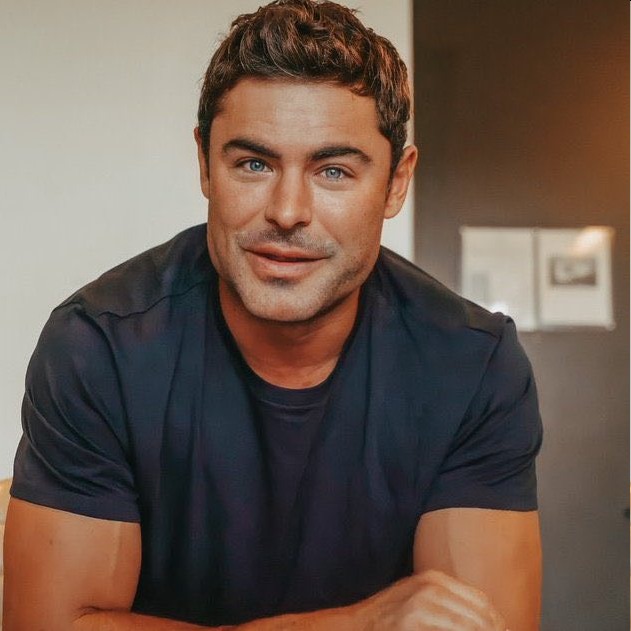 I really don't pay much attention to Zac Efron at this point, and I guess I assume most people are like me? I can go months without paying attention to anything he's doing. I don't wish him ill or anything – he has his niche and his fanbase, and God bless. But it was weird seeing Efron trend over the weekend because of a new video (and screencaps from the video) showing a somewhat different-looking Efron. From what I've seen, Efron spent his late 20s and early 30s (he's 33 now) getting super-ripped and gaining muscle weight. His face "filled out" and he just… aged. But Efron's fans were like "WTF, he doesn't look 18 years old anymore" and "he must have had plastic surgery!!" Maybe he did get a little nip and tuck, but I don't even think it was that dramatic? Anyway, all of this has sparked a larger conversation about how men can have f–ked up body images too. Sure.
As for Efron's personal life, he recently broke up with his Aussie girlfriend and an insider has spilled a lot of tea to Us Weekly:
Not ready to settle down. Zac Efron split from girlfriend Vanessa Valladares after 10 months partly because their schedules no longer aligned, a source exclusively tells Us Weekly.

"Zac is about to start a busy year of filming and wanted to make a clean break now," the insider says, noting the former couple were living together near Byron Bay, Australia, which Efron was paying for. The High School Musical star, 33, is scheduled to leave Australia and go to Canada in May to start working on Firestarter alongside Anne Hathaway for two months, which would leave Valladares, 25, in the home alone.

According to the source, Efron's "intense filming schedule" would mean he'd be paying for a house he's not living in, which "wasn't going to work for him" right now. With travel restrictions in place amid the coronavirus pandemic, the waitress who was first linked to Efron in June 2020, wouldn't be able to relocate with the Greatest Showman actor.

"Zac is secretly relieved about this turn of events as he feels she would be a distraction to him during the filming of the intense drama," the insider explains. The source adds that the Baywatch actor's friends pointed out that "he was getting in too deep and spending too much time" with the model so soon after they got together. The duo's "24/7" interactions paired with Efron's upcoming workload — he will fly back to Australia and New Zealand once Firestarter wraps to shoot The Greatest Beer Run Ever before filming Three Men and a Baby toward the end of the year — was too much. "He felt it was best to end this now," the insider says.
Sounds like the woman was his "Australia-only" girlfriend and now that he's going to be working in Canada, he's done with his Aussie GF. I dislike the references to how he's paying for the Oz home they shared and he didn't want to leave her alone in a home he's paying for. I mean… this wasn't some woman he picked up last week! This was his live-in girlfriend for nearly a year. But whatever, I barely care.
Photos courtesy of Efron's social media.