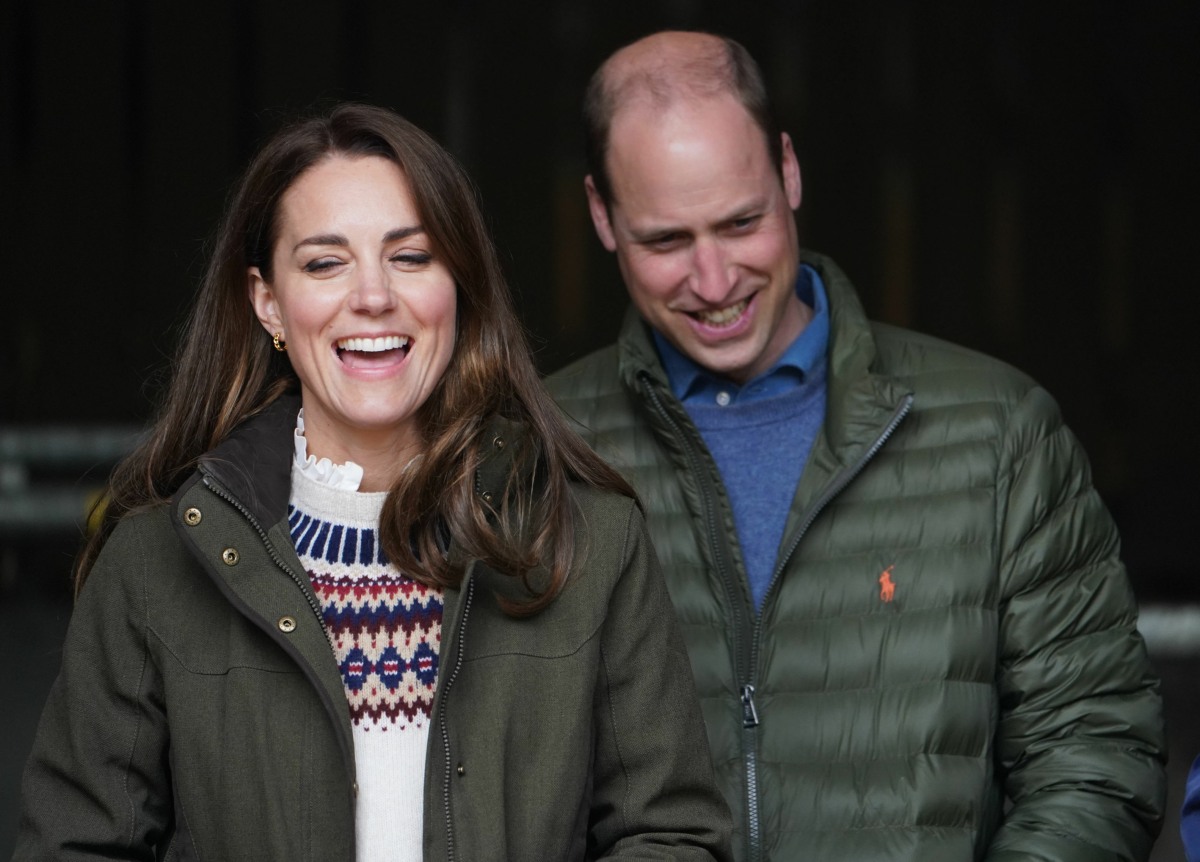 It's Keen Anniversary Week, and the Duke and Duchess of Cambridge decided to gift us with new farm photos. It's not their farm, mind you, because that would be terribly gauche. No, William and Kate visited Manor Farm in Darlington. They posed in various pastures and Lynchpin Guevara petted a lamb. This would have been a cozy little farm trip for George and Charlotte, but I guess the kids are in school.
Kate wore some repeats for today's outing – the jacket is from Seeland and she's had it for years, and it's one of her favorites for casual outings. She wore skinny jeans or jeggings, who can tell. And she's had those boots since college, but the sweater seems new? Or new to us? It's from Troy London. Don't you get it? She was visiting sheep, so she had to theme-dress and wear wool. (Don't hate me but I actually love that sweater.) There's something frilly underneath the sweater too – she's got some kind of twee, ruffled-collar blouse on underneath the wool.
Anyway, I enjoy the fact that Will and Kate have given us some new photos and they're ever-so keen and normal and middle-class, just like us! Kate even posed – wearing a mask!! – on a tractor.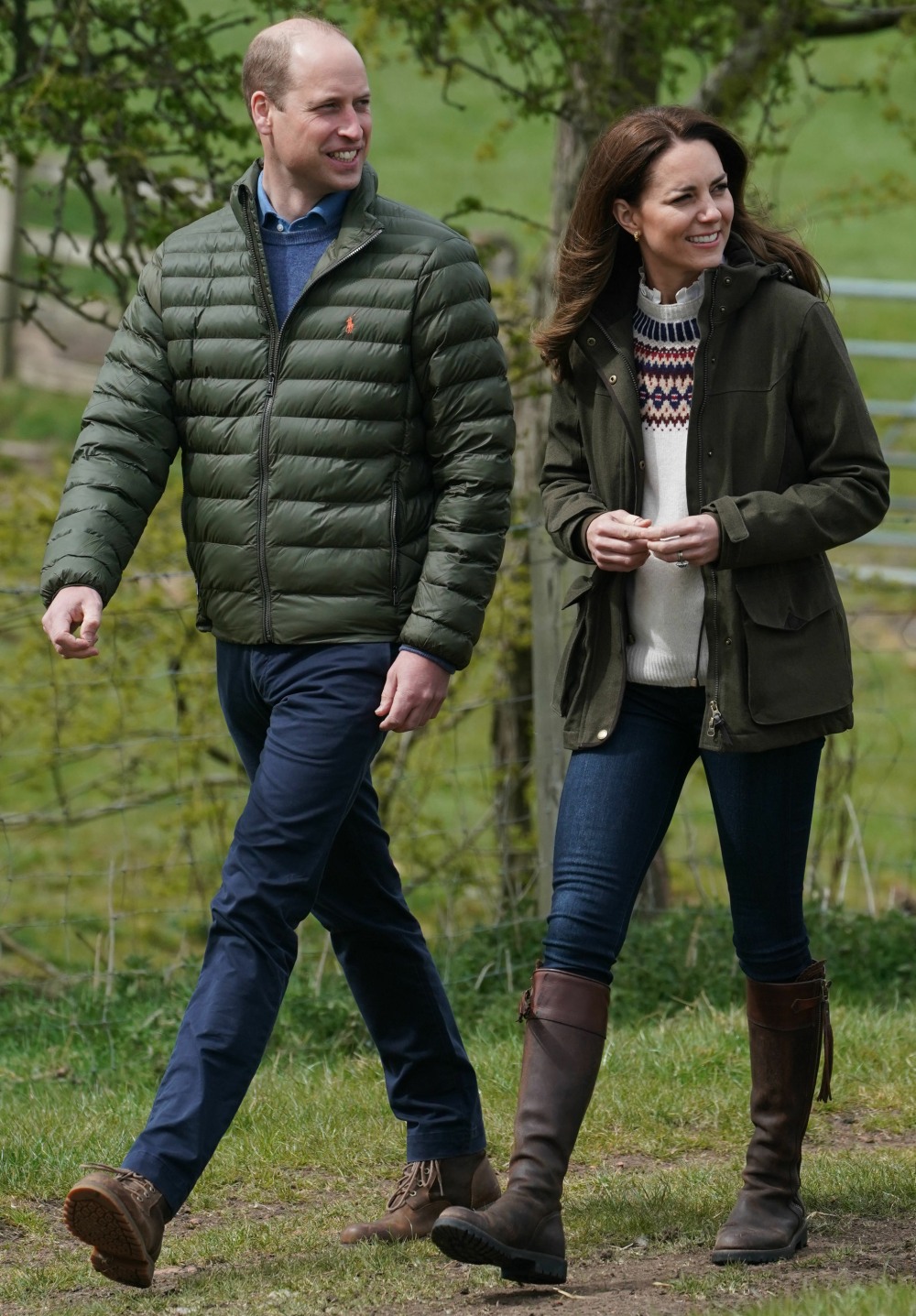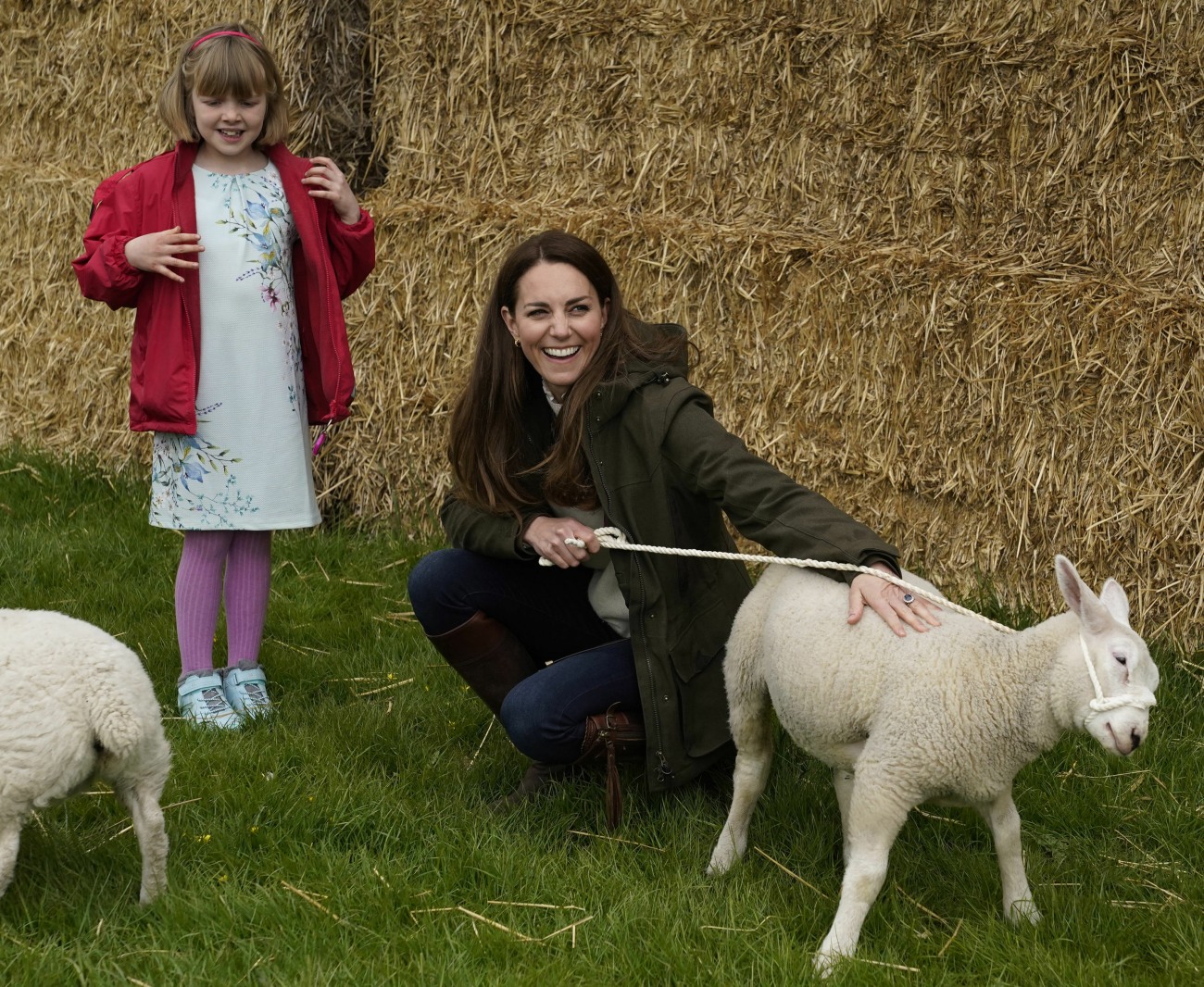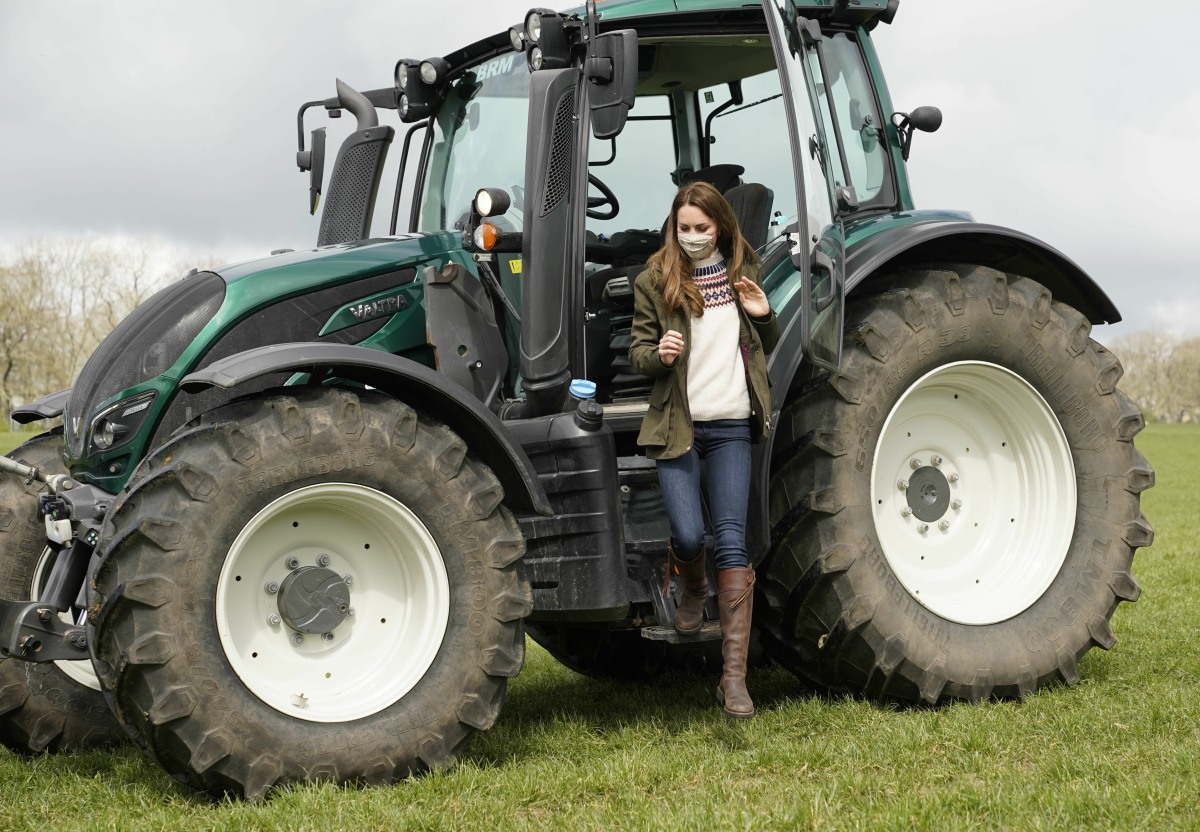 Photos courtesy of Avalon Red.