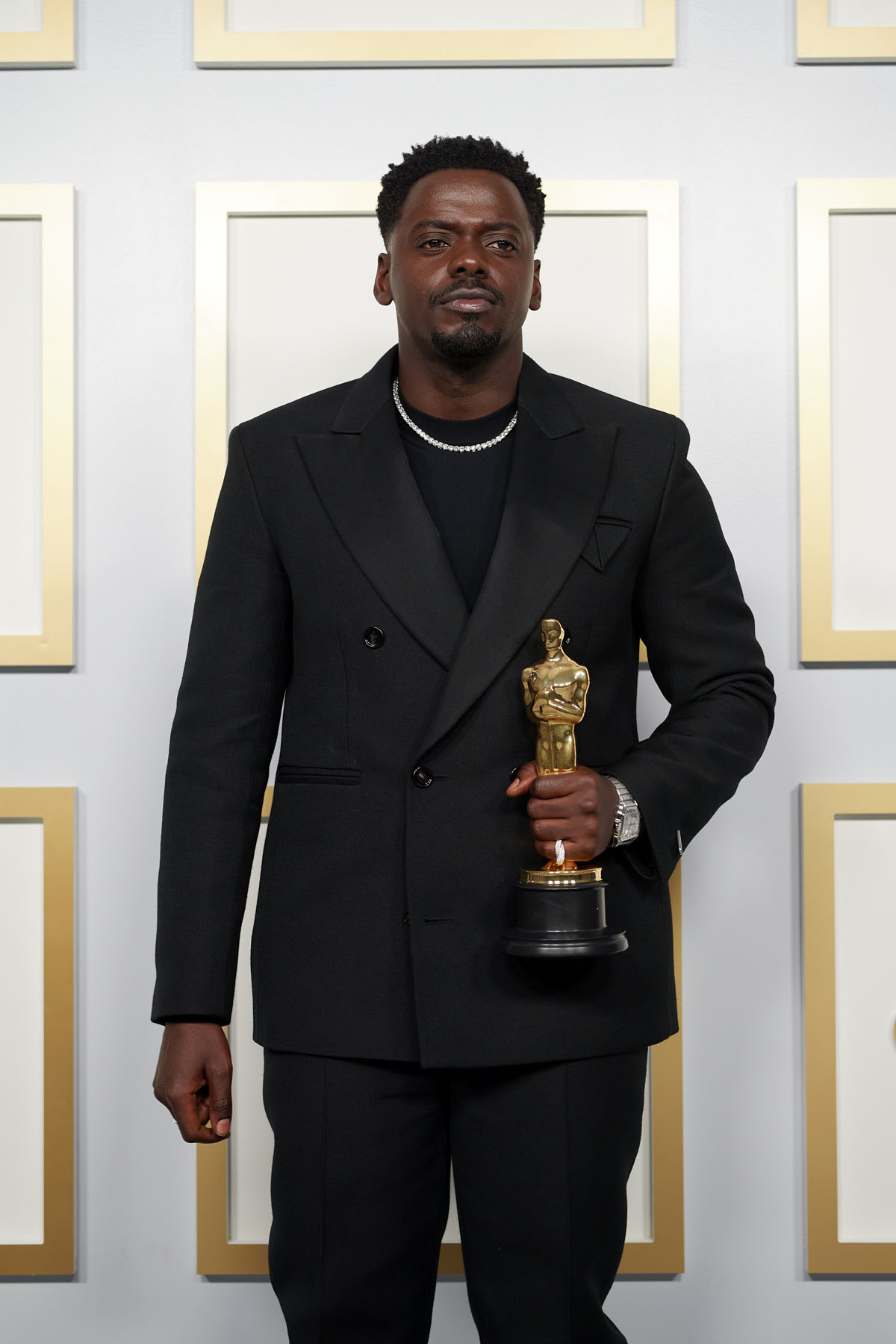 Between Glenn Close doing "Da Butt" and Daniel Kaluuya discussing his parents' nocturnal habits, the Oscars were, for a lack of a better word, interesting. But what would a night at the Oscars be without some drama darling? Oscaring while Black became a thing due to a case of mistaken identity. During the press conferences, HFPA journalist Margaret Gardiner confused Daniel Kaluuya, who had just won Best Supporting Actor for Judas and the Black Messiah, with Leslie Odom, Jr who was nominated in the same category forOne Night in Miami. Margaret asked Daniel what it meant for him to be directed by Regina King. Regina King actually directed Leslie in Last Night in Miami. The next day, Gardiner sent out a tweet denying that she mistook Daniel for Leslie. Gardiner doubled down when folks on Twitter pushed back with her own words. More chaos ensued, and Margaret made her Twitter account private. Below are more details on the debacle from Indie Wire:
"I want to congratulate you on this," Gardiner told Kaluuya. "I've been following you since the beginning of your career, and I was wondering what it meant for you to be directed by Regina [King], what this means for you at this time with the world in the state that it's in."

Kaluuya responded by telling Gardiner, "Say that question again, please," although it was unclear if that was because of an audio issue or because he was confused by her question about him working with Regina King. When Gardiner asked her question again, she reframed it and did not mention Regina King.

Gardiner took to social media the day after the Oscars to claim she did not confuse Kaluuya for Odom, writing on Twitter, "Daniel Kaluuya, I did not mistake you for Leslie Odom Jr. I'm sorry if it seemed that way. I had wanted to ask about Regina King not being nominated as a director for 'One Night in Miami,' and your win for 'Judas and the Black Messiah' for the community at this time."

"I had wanted to ask him about winning at this moment. … It's a zeitgeist moment of people finally recognizing the inequalities of organizations," Gardiner told The Los Angeles Times. "When I said it, it came out that he couldn't hear me."

"I'm sorry you assume I can't tell these two talented men apart," Gardiner tweeted in a reply to critics. "I messed up my question. I won't be believed. I apologize to Daniel, the assumption reflects the very world I wanted to ask about. I cannot defend this. I apologize."
I am gonna say something that maybe folks haven't thought about. It is possible that Gardiner confused the directors. Regina King and Shaka King (who directed Judas and the Black Messiah) share the same surname and it would be easy to misread the two names. With that being said, the way that Margaret handled the situation made her look like a straight up as*hole. She played the victim by saying, "No one will believe me," and made her Twitter account private, which makes it even worse. The fact that HFPA has no Black members and has spent its time refusing press conferences for Black shows and movies, makes it seem likely that Margaret WOULD confuse Daniel and Leslie.
I know that some white people have a hard time telling Black people apart but Leslie and Daniel look absolutely nothing alike. This lady sounds like she may have confused two Black people. Either way, she needs to just acknowledge that she did because we ALL heard her question. Maybe she read her notes wrong, I don't know, but we are living in a time where people now recognize racism and its microaggressions. HFPA needs to be more inclusive and the industry is seeing them for who they are. Perhaps adding those thirteen Black members for next year's award season will help them avoid these sort of situations. Anyways congrats to Daniel on his win.
The exchange:
Wow. Microaggression lesson of the day: Only minutes after winning an Oscar, Daniel Kaluuya was mistaken for Leslie Odom, Jr. #wedontalllookalike https://t.co/X4o7lnBoE3

— David Hall (@dhall3) April 26, 2021
Some responses:
In fairness to Margaret Gardiner the HFPA has no Black members, so telling two Black actors apart is a big ask.https://t.co/nR6hBzAKUj

— Kenichi Serino (@KenichiSerino) April 26, 2021
Reporter Margaret Gardiner swears she didn't mistake Daniel Kaluuya for Leslie Odom Jr. at #Oscars: "I'm sorry you assume I can't tell these two talented men apart. I messed up my question. I won't be believed" https://t.co/l7DAO0zU84 pic.twitter.com/9eyKlWBptc

— Dionne Grant (@DionneGrant) April 27, 2021
Lmaoo why i am not surprise that it was Margaret Gardiner https://t.co/BuwnRkrxIA

— Denisse (@mxdornan) April 27, 2021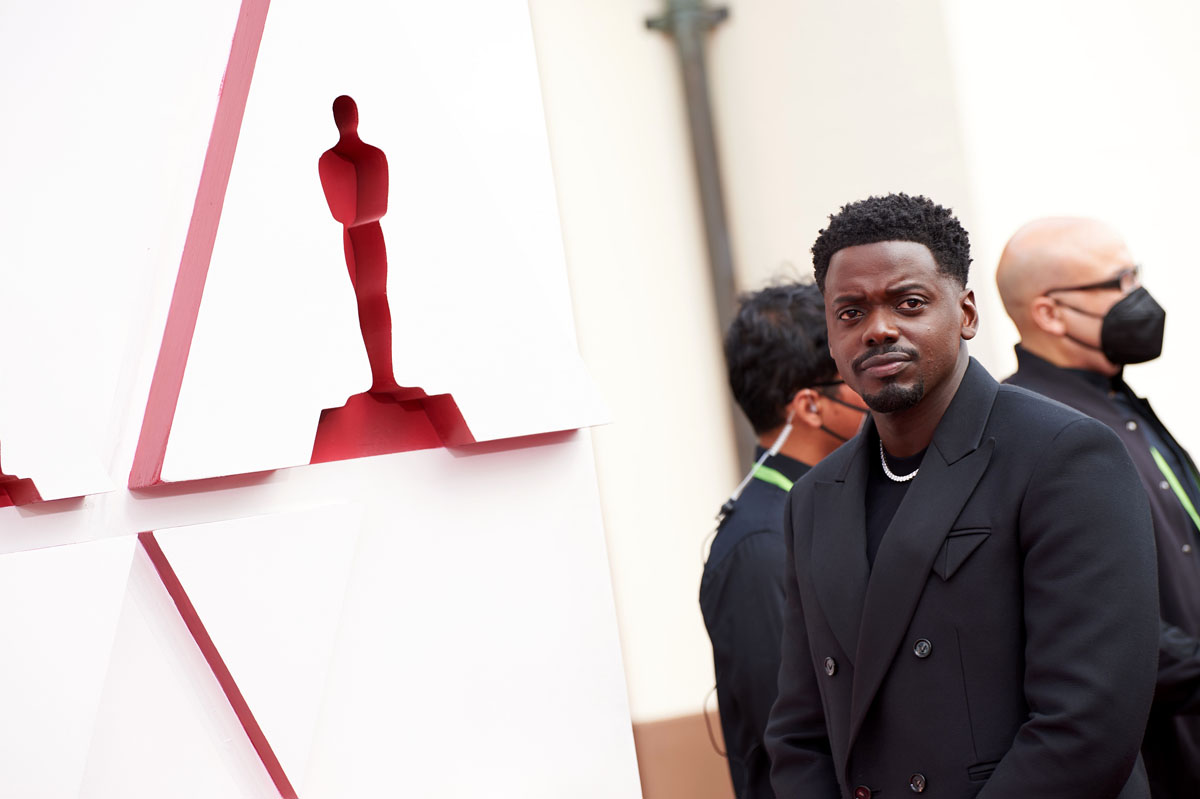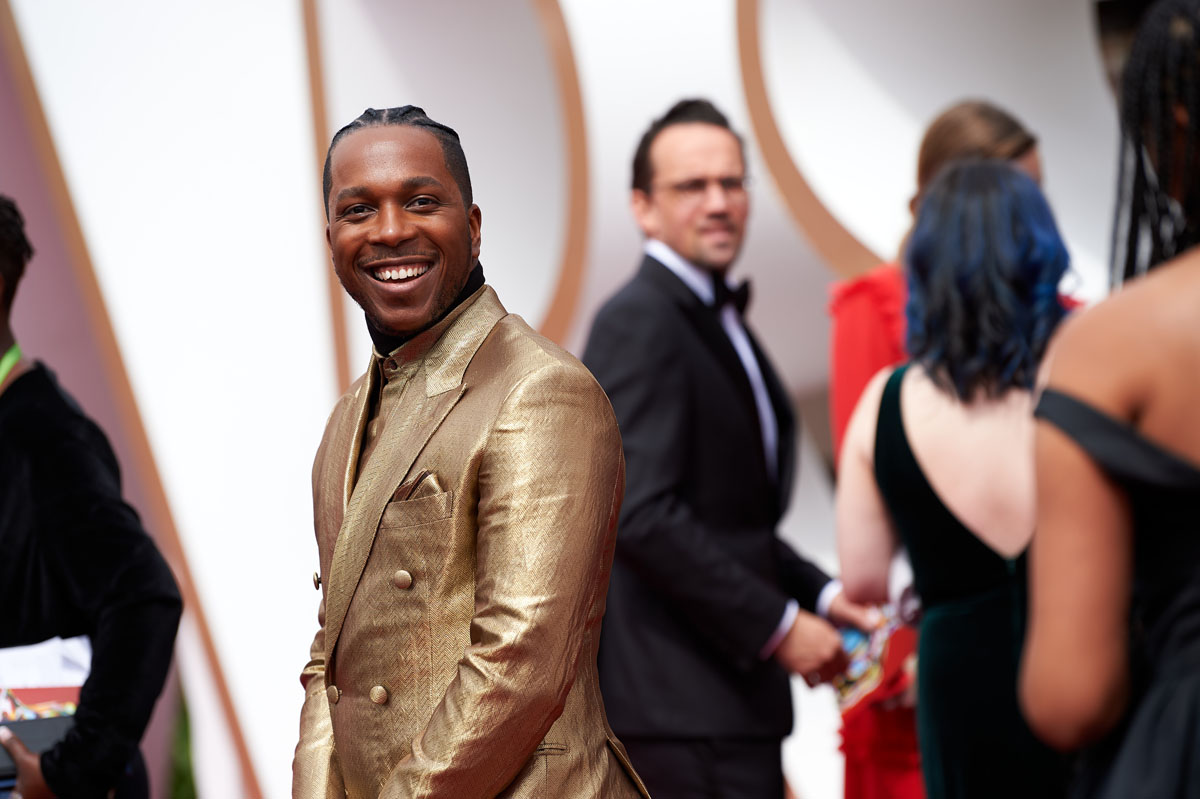 Photos credit: Avalon.red, Getty and via Twitter