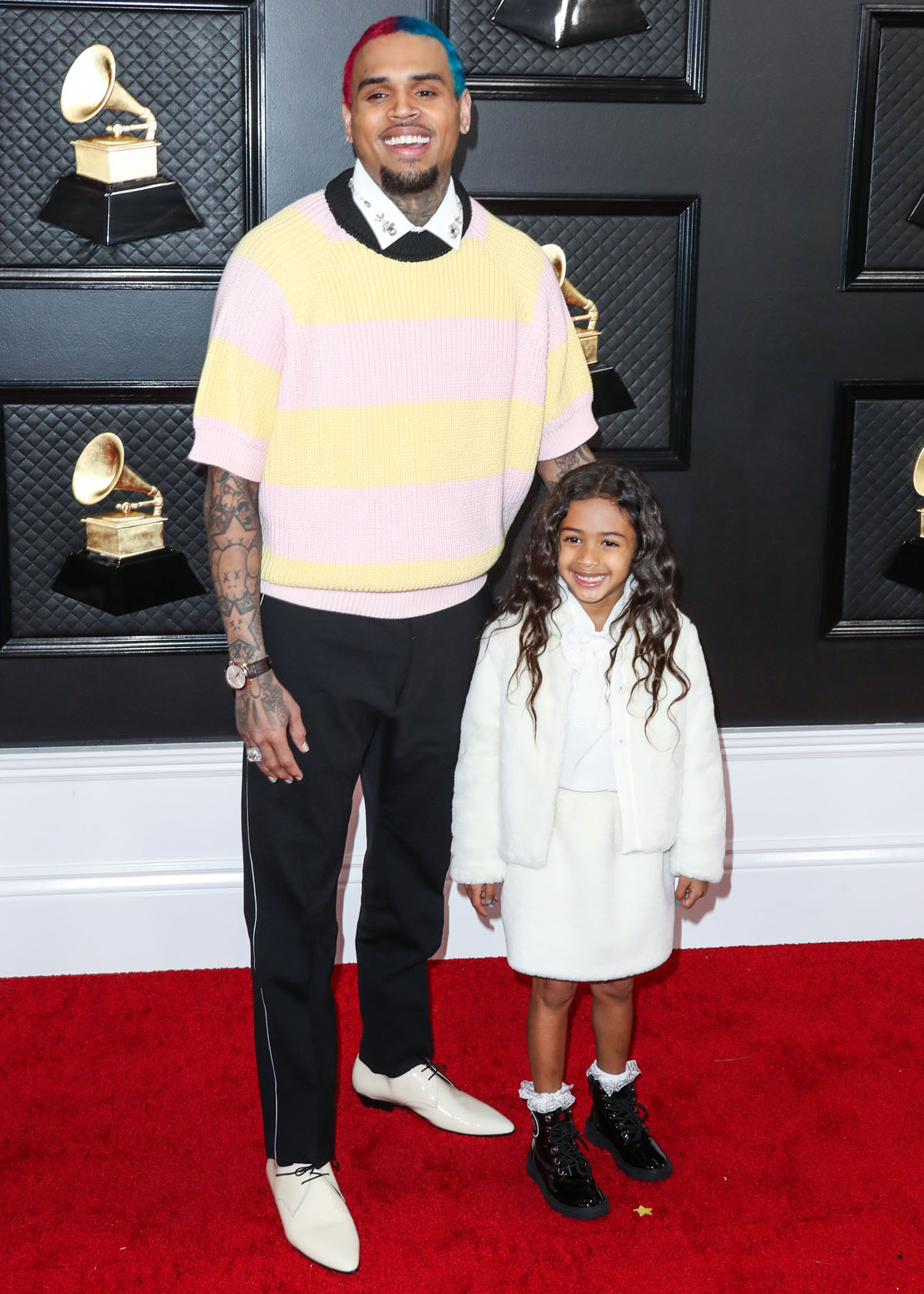 I expect about five people to comment on this story, because our past stories about ridiculous pandemic parties have gotten little interest. I know that a lot of people are vaccinated now and that it's not as much of a risk, but I'm still going to beat this drum. Chris Brown had his 32nd birthday party at his mansion and hundreds of people were there. We know it was that big because there were about 300 to 500 extra cars in his neighborhood, according to People. Cops were called due to a noise disturbance, the crowd dispersed peacefully, and no one was arrested. I'm assuming Brown wasn't cited for breaking Los Angeles County lockdown rules, because that wasn't mentioned anywhere. LA County is currently in the "yellow tier," which is the least restrictive before fully opening again. Their guidelines for social gatherings state that fully vaccinated people can gather without masks together or with unvaccinated members from one other household. Otherwise people should still be masked and socially distanced. Here's People's writeup on Chris's party.
While police did not identify the house as Brown's, when asked for comment by PEOPLE on dispersing Chris Brown's party in the Tarzana neighborhood, they replied that "officers responded to a loud noise call" and "dispersed a large crowd."

Officers responded to the noise complaint at the home around 2 a.m., according to the Los Angeles Police Department.

Police did not say how many people were in attendance, but NBC4 reports between 300 to 500 cars were parked in the neighborhood when police arrived.

The crowd was compliant, and no arrests were made, according to police.

A rep for Brown did not immediately respond to PEOPLE's request for comment…

Last week, the county released updated guidelines for social gatherings, encouraging residents to stay outdoors and limit the "mixing among different households" until a majority of people are vaccinated.

Officials recommend keeping guest lists to 50 people or under for outdoor social gatherings, and COVID protocols such as mask wearing and physical distancing should be adhered to where possible.
I would have no problem with an outdoor party where vaccination cards were checked at the door or where people were masked. Otherwise this is still breaking lockdown. Plus it's so rude to the neighbors, especially on a week night. I guess this is what you can expect from Chris Brown, but at least it wasn't earlier in the year. That's probably just due to the fact that his birthday was yesterday. He gets zero credit for waiting to throw a party. He's been going to clubs for a while.
photos credit: Avalon.red, Getty and via Instagram