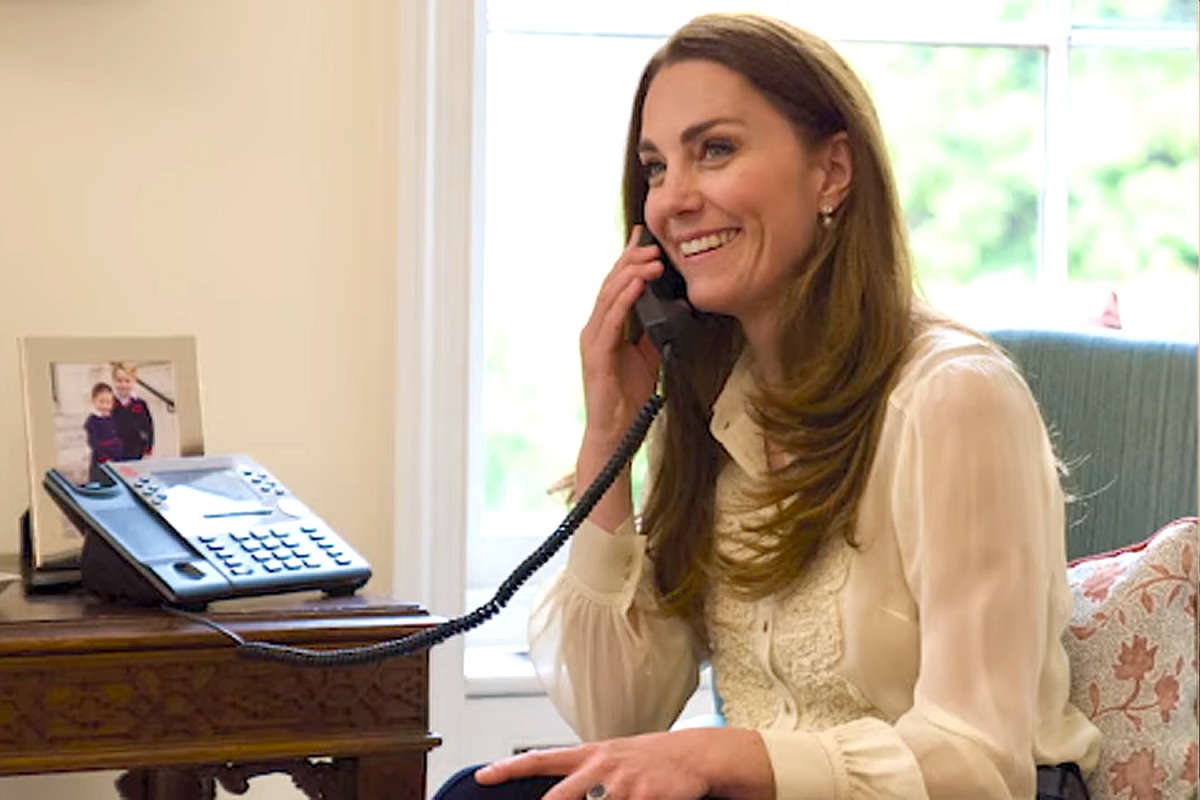 The Duchess of Cambridge is so many things to so many people. She is the Peacemaker, the Keen Lynchpin, the Che Guevera of the Windsor klan. She is the lightness and Millennial hope of the monarchy. She is the wiglet that saved a nation. And now she's one more thing: a keen vlogger, a YouTuber who is trying to make cute videos of her "work" only I'm left with more questions than answers. To support the Hold Still coffee table book, Kate called some of the photographers and photo-subjects to chat. Instead of, say, filming Kate live and maybe putting the phone on speaker and just doing it that way, the Kensington Palace vlogging team did this:
They took beauty shots of Kate preening with the sapphire and looking busy and then they just recorded the calls. Okay. I mean, I'll give KP some credit – this does not look completely amateurish. I was expecting it to look really cheap and stupid and it does not. I still think they could have done it differently though, but what do I know. Kate's really revealed her love of posing with a landline-phone in her hand during the pandemic, huh?
As for the calls, apparently she recorded them in Autumn 2020. Which means she already got "credit" for this work last year ("private meetings") and now she gets to add another "event" to her schedule because KP released the phone calls. How many of these rainy-day phone calls and videos do you think KP has stockpiled? As for her accent… the poshness comes and goes, I think when she's on the phone, she gets tired of forcing herself into the strained posh accent.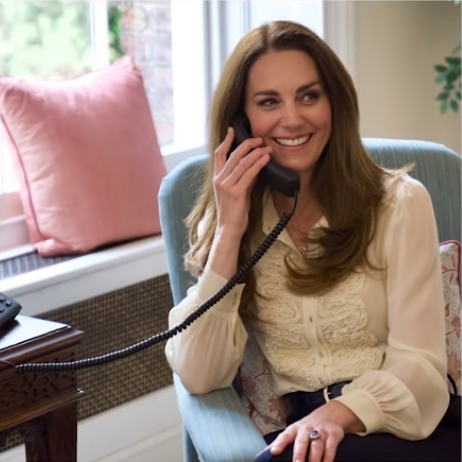 Here are some photos from Kate's visit to the National Portrait Gallery last Friday. I had not seen the interior shots before now! I hate that she went to one of her patronages for her big keen coffee table book and… she didn't take her coat off. I hate when she does that.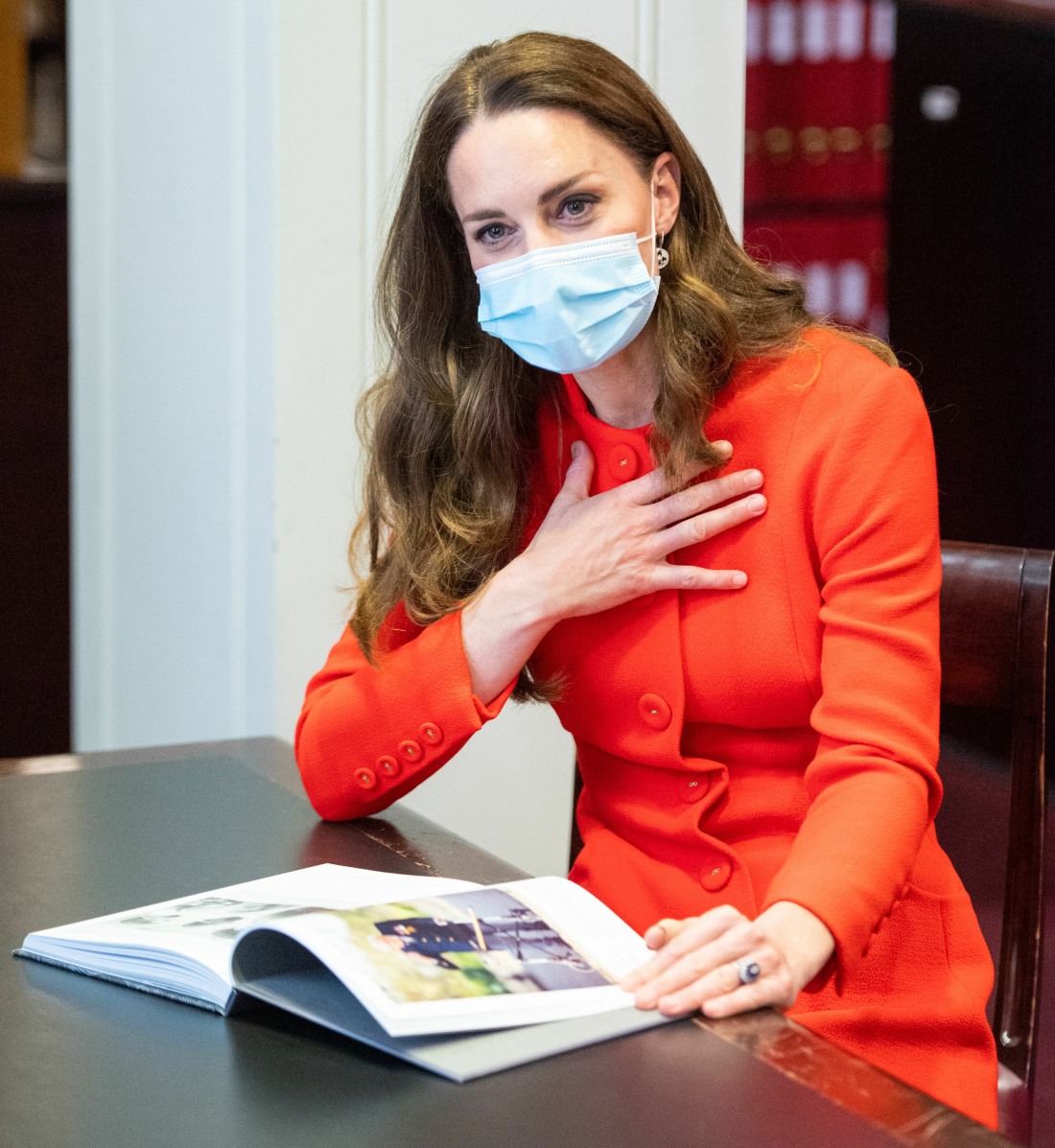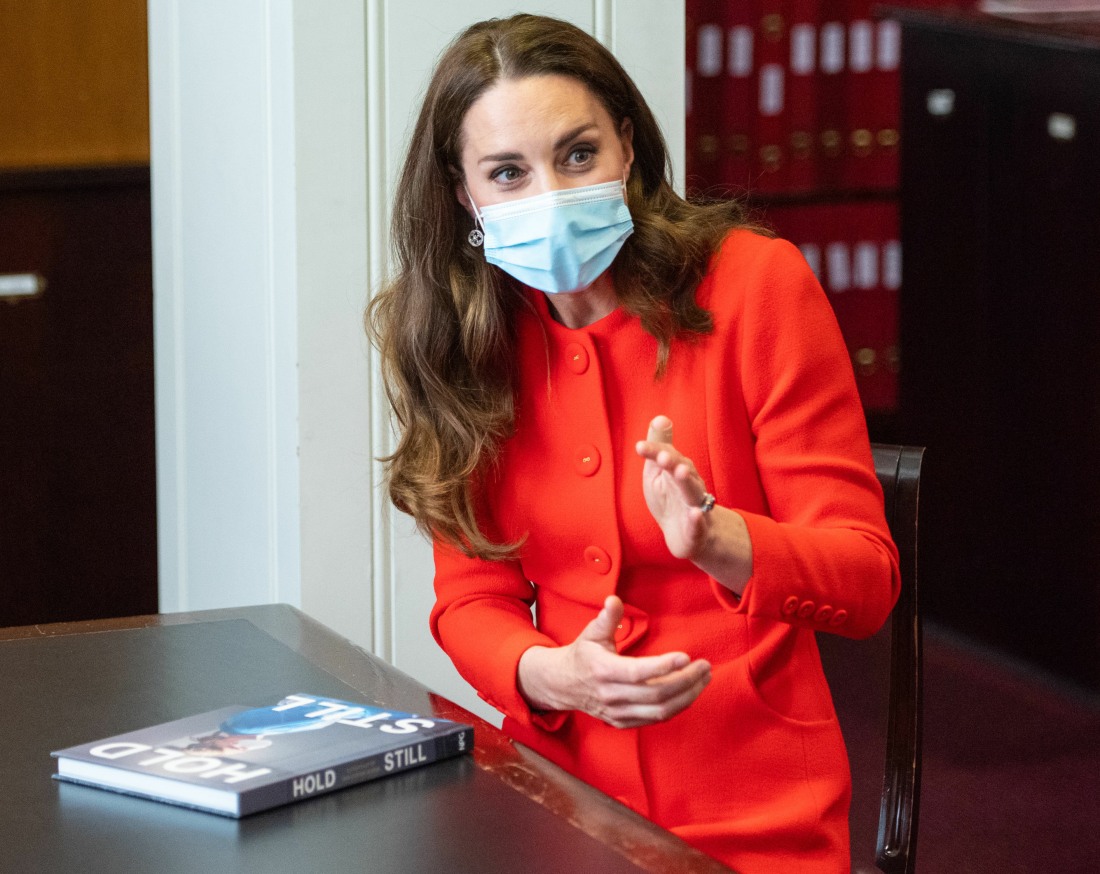 Photos courtesy of Avalon Red, Backgrid, Kensington Palace.