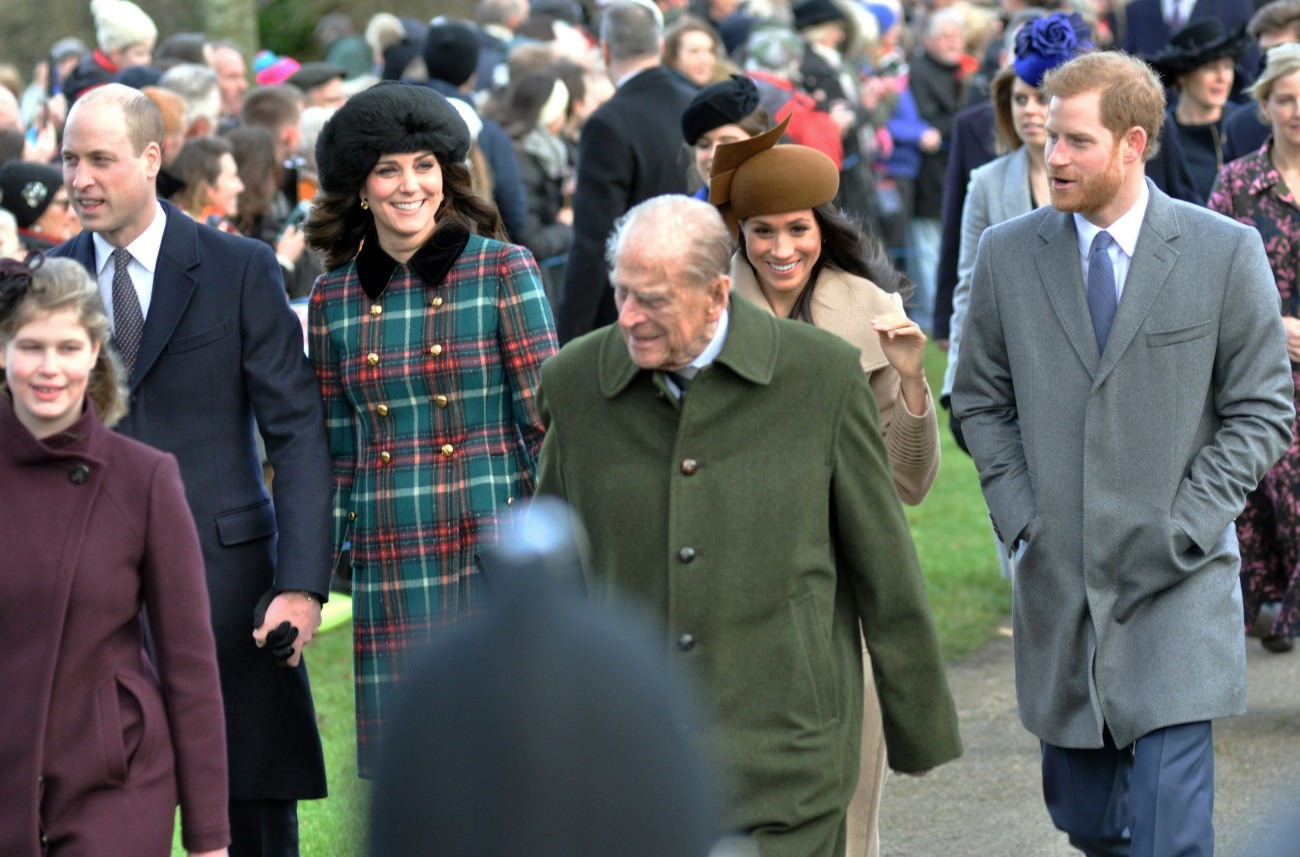 Ever since the Duke and Duchess of Sussex confirmed that their baby girl is due in "early summer," the British press has made it sound like Meghan got pregnant specifically to hurt the chances for reconciliation between Harry and William at the big Diana-statue unveiling. They're going on and on about how dare Harry prioritize his pregnant wife and children as opposed to making Baldemort his first and only priority. It's a lot. And now Us Weekly is pressuring Lil' Montecito to be the one to bring the Sussexes and Windsors back together!
The littlest mediator! Royal expert Nick Bullen believes the arrival of Prince Harry and Meghan Markle's daughter will help bring the royal family together amid their recent drama.

"The birth of a baby is always a great unifier for a family and I'm sure all sides of the Sussex family will want to celebrate with Harry and Meghan," the editor in chief and cofounder of True Royalty TV told Us Weekly exclusively on Monday, May 10. "I think you can be absolutely certain that Harry and Meghan will be jumping on a Zoom call to introduce Her Majesty to her 11th great-grandchild."
Why do people act like the Sussexes aren't in contact with the Queen? H&M made it clear that they've been in contact with the Queen throughout the past year and a half. The real issue will be the reactions of the Duke and Duchess of Cambridge and Prince Charles. They're going to go buck wild in the lead-up to the birth of Lil' Montecito, trying to take attention away from the California royals, and then they'll "blame" the baby for why Harry can't come back to them. It's just a hell of a lot to put on a baby, either way.
As for baby names… we've heard a lot about whether they'll name the girl Diana or Lilibet. But there's another name in the mix: Philippa. At least according to gamblers in the UK.
Will Meghan Markle and Prince Harry name their baby girl after Harry's grandfather? Following the death of Prince Philip last month, U.K. gambling site Ladbrokes has seen Philippa grow as a popular prediction for Meghan and Harry's daughter. They have slashed the betting odds on the name to 3/1.

"The support for baby Philippa is showing no signs of slowing down, and we've been forced to trim the odds again that it's the name for Harry and Meghan's daughter," said Jessica O'Reilly of Ladbrokes.

If they did pay tribute to Prince Philip in their second child's name, they wouldn't be alone. Harry's cousins Princess Eugenie and Zara Tindall both paid tribute to their grandfather just before his death by giving their newborn sons the middle name Philip.

Other top name predictions also honor members of the royal family. Diana, after Harry's late mother Princess Diana, and Elizabeth, after Harry's grandmother the Queen, are near the top of the leaderboard at 5/1 and 10/1, respectively. Allegra (10/1), Alexandria (12/1), Grace (16/1), Emma (16/1), Rose (16/1), Alice (16/1) and Victoria (16/1) are other favorites.
Where is "Allegra" coming from? I've never heard that mentioned. As for Philippa… it would be hilarious to me if they named the baby Philippa, Pippa for short. Come on! The Middletons would be so mad that the baby stole Pippa Middleton's thunder!! Honestly, Harry and Meghan don't want that connection to the Middletons, so I doubt Philippa is under consideration. I keep saying that it will be something unexpected. Archie Harrison was unexpected. It won't be "Elizabeth Philippa Diana."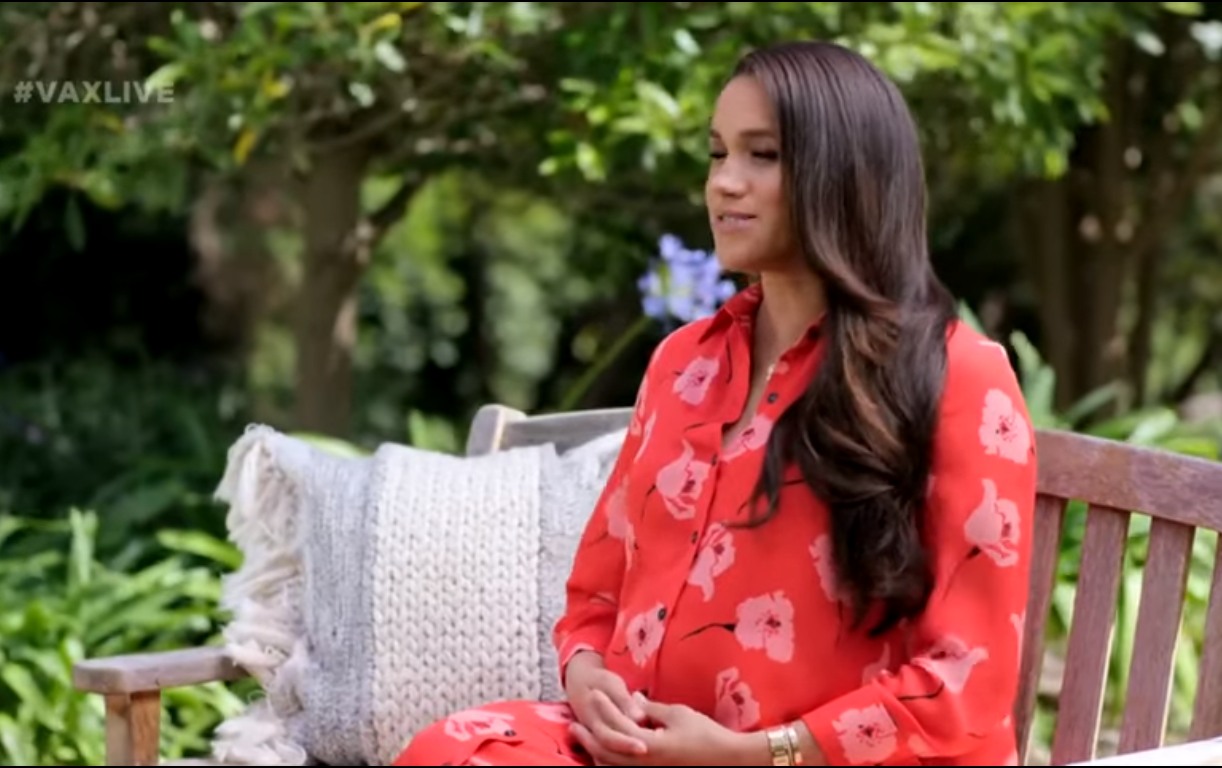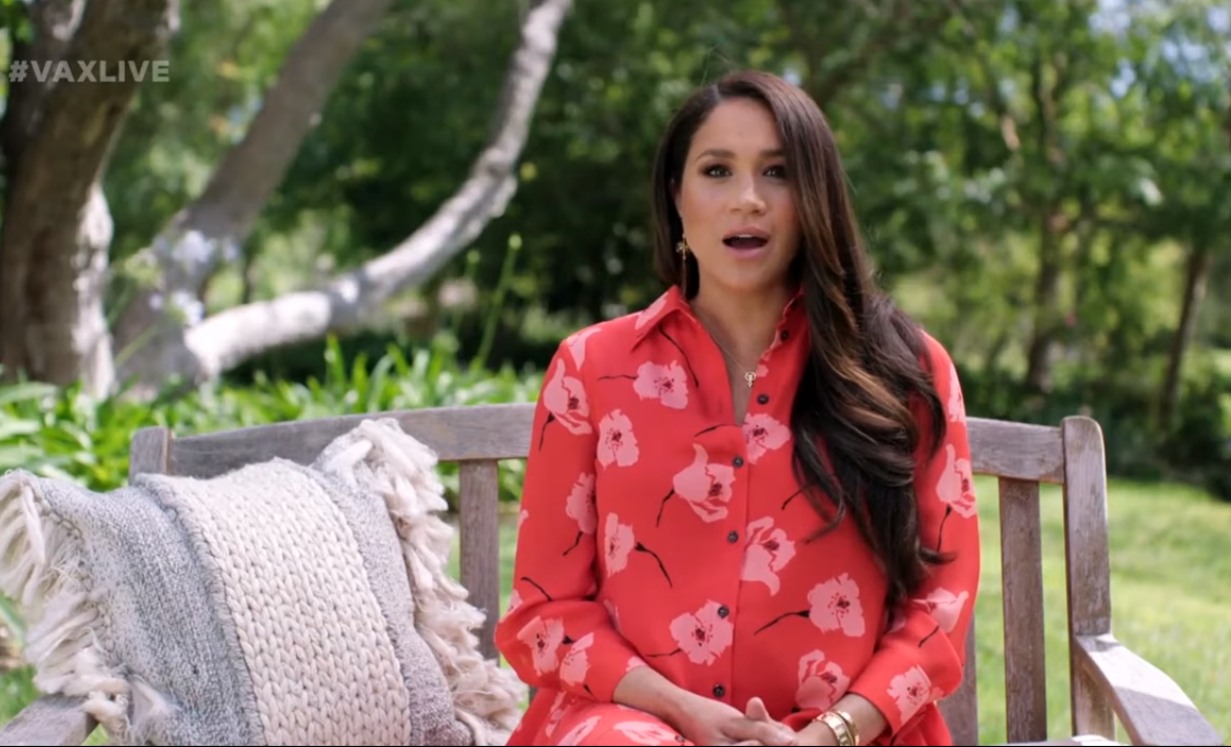 Photos courtesy of Avalon Red, Vax Live screencaps.