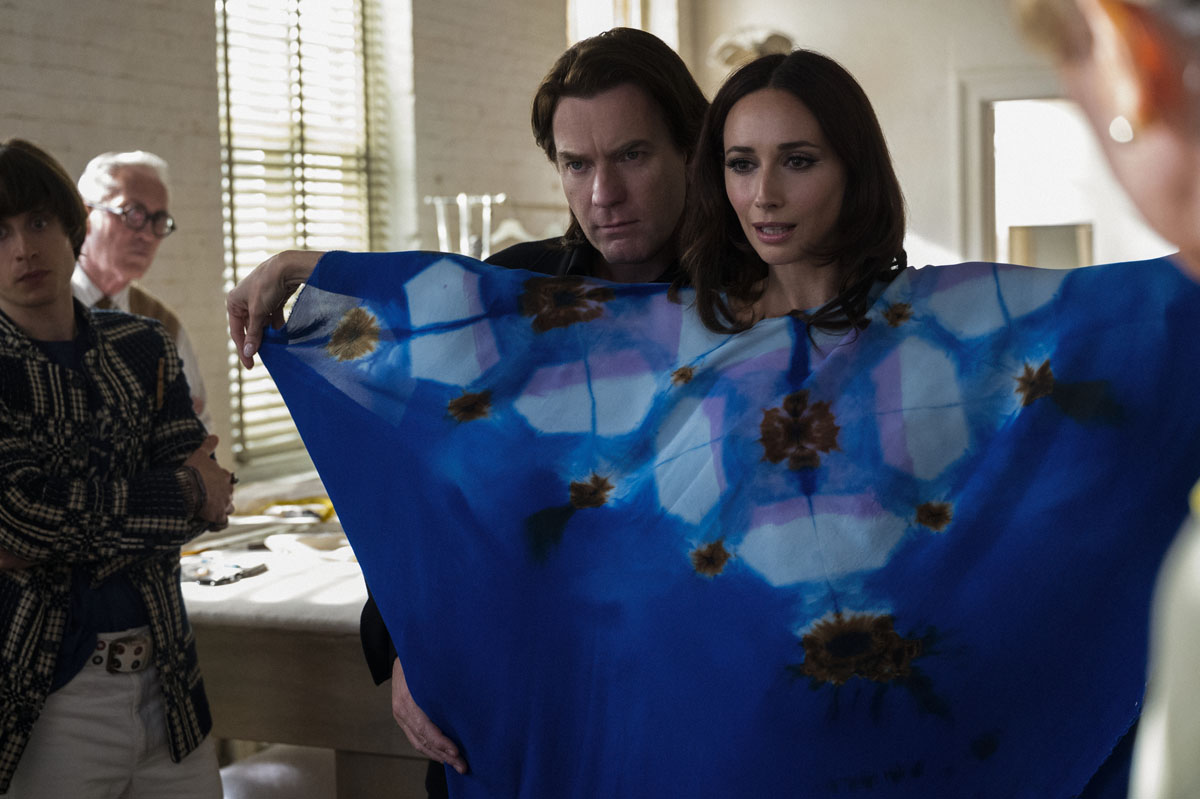 When Daniel Day Lewis was preparing for Phantom Thread, he studied 1940s and 1950s designers and their work. He took up sewing and he studied everything, as he always did for his roles. He became obsessed with a vintage Balenciaga dress and he spent weeks or months trying to reverse engineer it, using his wife as a model. He even visited the Balenciaga archives to study the construction of the dress and all of that. I bring this up because Ewan McGregor is playing Halston, the famous designer from the 1970s and '80s. Ewan also had to do similar research for the role, including learning how to sew by hand and by machine. He had to learn how to pin and tailor and drape and he had to learn how to look like he'd been doing it for decades.
On most film and TV productions, a costume designer is primarily responsible for creating all the outfits seen onscreen. But while crafting the wardrobe for Netflix's "Halston," Jeriana San Juan also pulled double duty as tutor, teaching Ewan McGregor how to convincingly sew, drape and pin so he could do the '70s fashion legend justice.

"I sent a sewing machine to his hotel room so that he could practice in his free time — he requested it, I didn't force it on him! — but I just loved how interested he really was in being able to do it correctly," San Juan told Page Six Style. That gift certainly wound up coming in handy when the Ryan Murphy show's production shut down in March 2020 due to the COVID-19 pandemic, sending the entire cast into quarantine. "Halfway through [the shutdown], he sent me an image of some amazing trousers he had made. I was almost in tears," the New York-based costume designer recalled. "My student had graduated on his own."

To help the 50-year-old Scottish actor nail what she calls "the design choreography" once filming resumed, San Juan built designated "rehearsal time" into each of their fittings, so that he could watch her at work and then mimic those exact moves.

"There is a muscle memory thing that is really hard to replicate when you're talking about a designer or a tailor who works with pins and scissors and measuring tapes all the time; that he really had to learn," San Juan explained. "And he honestly did not get that much time, because he was in every scene!"

Adding to the challenge was the fact that Halston's effortlessly sexy bias-cut gowns and flowing caftans were actually a major technical feat. "That level of sophisticated simplicity is a really hard thing to capture," the costume designer said of the late fashion great's work. "He's sort of sculpting fabric in a way that is very difficult. These 'simple' clothes are quite complicated in their construction."
San Juan also said something which fascinated me, which was something like 90% of the "Halston clothing" you see on the screen had to be made from scratch, because Halston's archives were dismantled decades ago. The production was able to borrow some pieces from collectors and other costumers, but basically they just had to recreate so much of what's seen.
As for Ewan learning how to sew… I'm a throwback, but I believe all boys and girls should know some sewing basics. I would imagine that Ewan had the patience and, frankly, the natural talent and eye, to be able to pick up Halston-level sewing skills. Still, to my knowledge, Daniel Day Lewis is the only one who successfully reverse engineered a vintage Balenciaga, so DDL gets the win.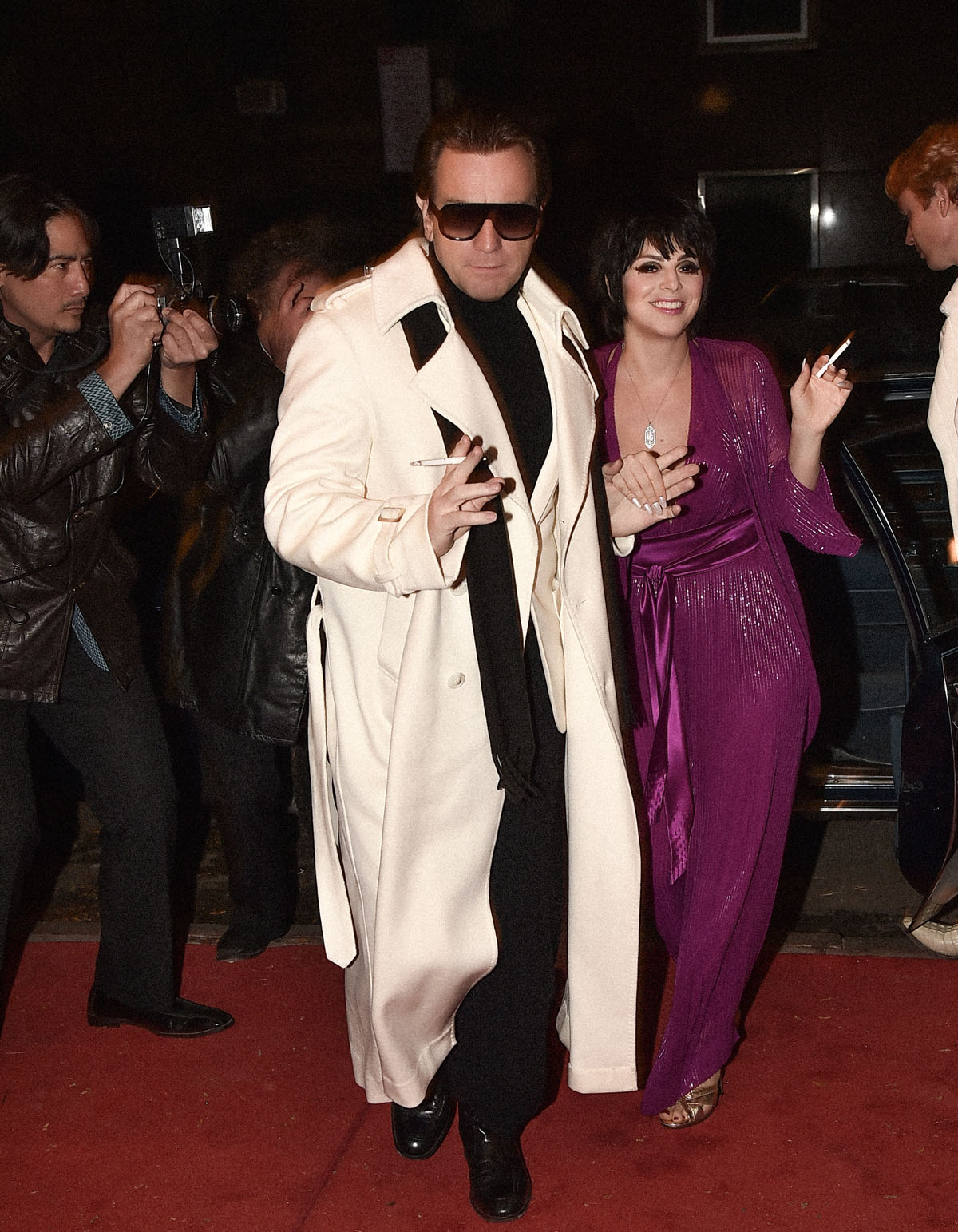 Photos courtesy of Netflix.