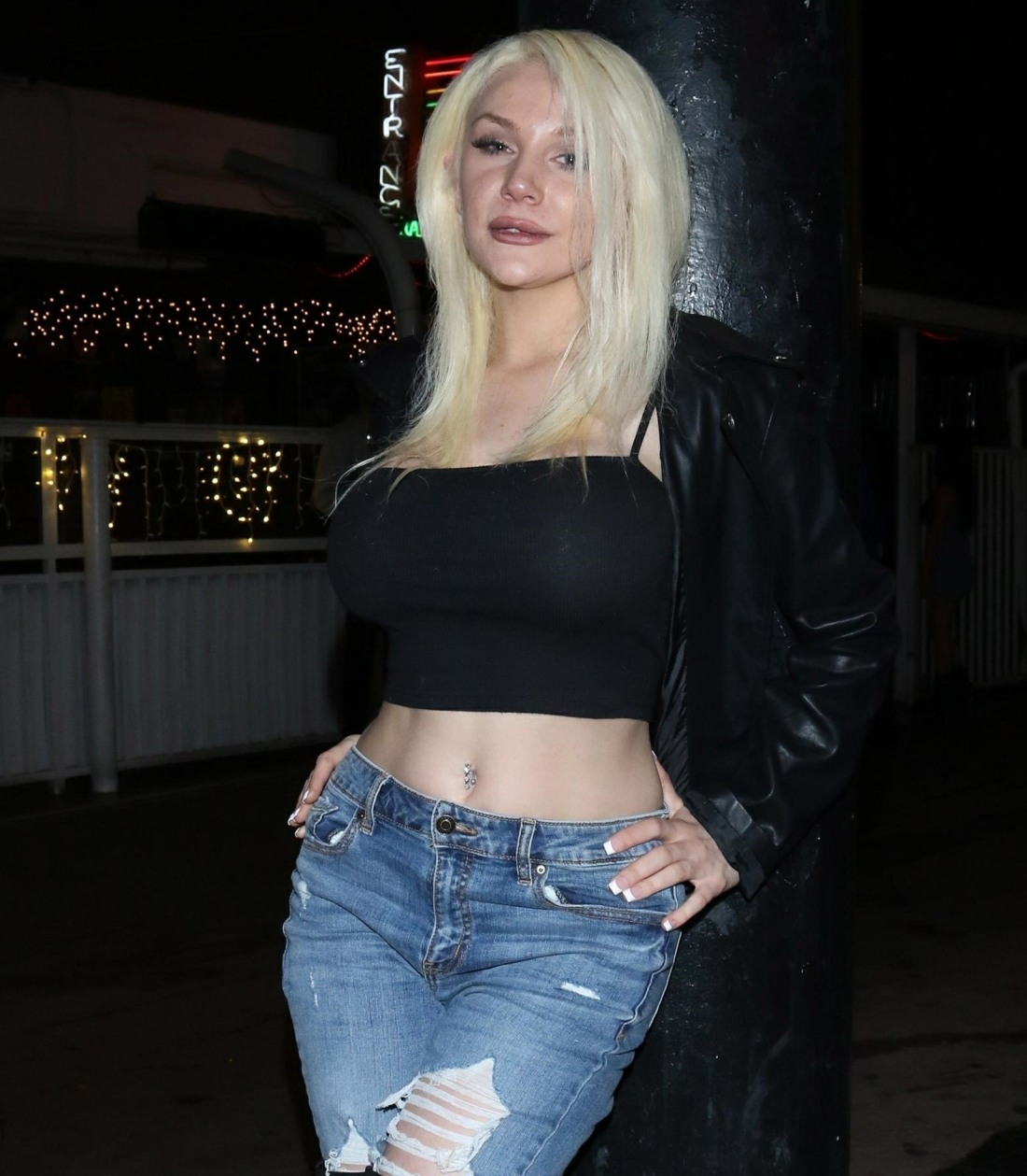 As we discussed last week, Courtney Stodden spoke to the Daily Beast about a number of issues, including their marriage to and divorce from Doug Hutchinson, gaslighting, financial abuse and bullying. Stodden name-checked Chrissy Teigen as someone who abused and bullied them online, and Stodden said Teigen "wouldn't just publicly tweet about wanting me to take 'a dirt nap' but would privately DM me and tell me to kill myself. Things like, 'I can't wait for you to die.'" When Chrissy apologized (a day late and a dollar short), she made it all about herself. Chrissy also claimed that she was going to reach out privately to Stodden. Teigen still has not done that.
TMZ reports that Stodden is actually open to sitting down with Chrissy to "hash out their differences" but that Stodden got what they wanted with the public apology and they're ready to close that chapter and move on. But the Daily Mail spoke to Stodden and she blasted Teigen:
Courtney Stodden has revealed Chrissy Teigen still hasn't apologized to them privately and has called for her to lose her lucrative deals, warning brands it's 'not a good look' to be 'aligning with someone who encourages a minor to commit suicide'. Stodden blasted Teigen saying the 35-year-old had 'made her career out of apologizing' and questioned the sincerity of her public Twitter apology in an exclusive video obtained by DailyMail.com.

The 26-year-old, who has recently said they are non-binary, made the comments Friday in Palm Springs amid the ongoing scandal. Stodden hit back at Teigen's claim that she apologized privately, saying 'she said she did but she didn't. She apologized on Twitter but I was blocked from the apology so couldn't really see it but a few people sent it to me. I feel if she was sincerely sorry she would have at least got in touch with me privately. She said she did but she didn't.'

Stodden demanded Teigen lose all her lucrative deals with brands immediately and called for a boycott of any that stick with the disgraced 35-year-old, saying 'luckily we have a choice where we spend our money.'

'Vrbo, Target, Paypal… I think should really reconsider aligning with someone who promotes violence and encourages a minor to commit suicide,' said Stodden. 'That is disgusting and it's not a good look. Luckily we have a choice where we spend our money.'

The 26-year-old urged brands to 'rethink' their association with Teigen as they sent a message to other victims of online abuse and bullying. 'I am living proof that you can get through harassment and bullying. I think anybody dealing with a bully – you are so worthy and no matter how in power that bully is or how popular that bully is, life is always worth living. And it's really awful to feel like you're dispensable and your life is dispensable. I really think the brands need to rethink that.'
I actually agree with Stodden? We absolutely, one hundred percent knew that Chrissy Teigen was awful before all of this happened, and it's completely bizarre to me that she already had all of these sponsorships and advertising deals. But now that we know that Teigen was DM-ing a teenager and telling them to kill themselves? I hope all of Teigen's contracts disappear.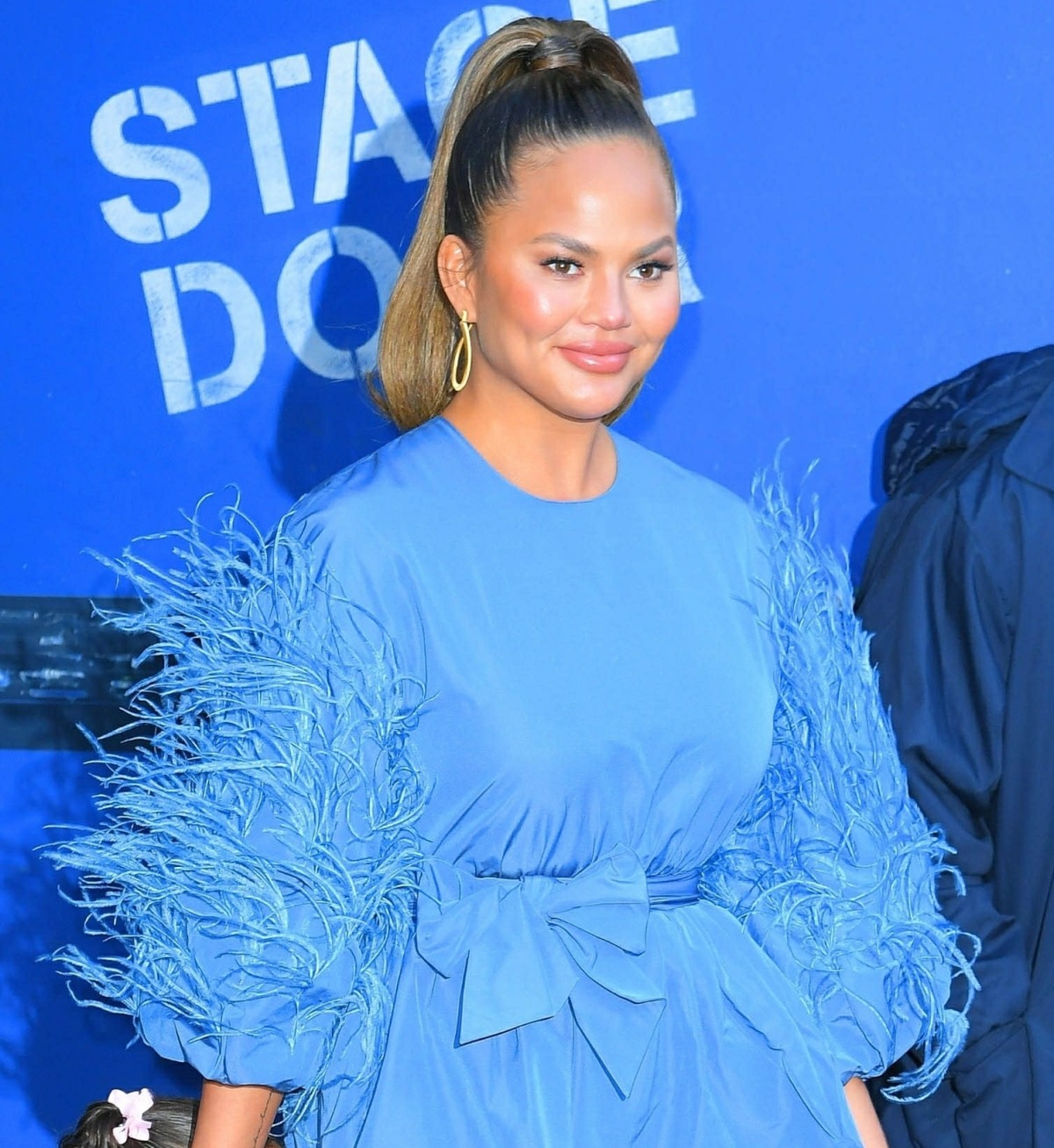 Photos courtesy of Backgrid.