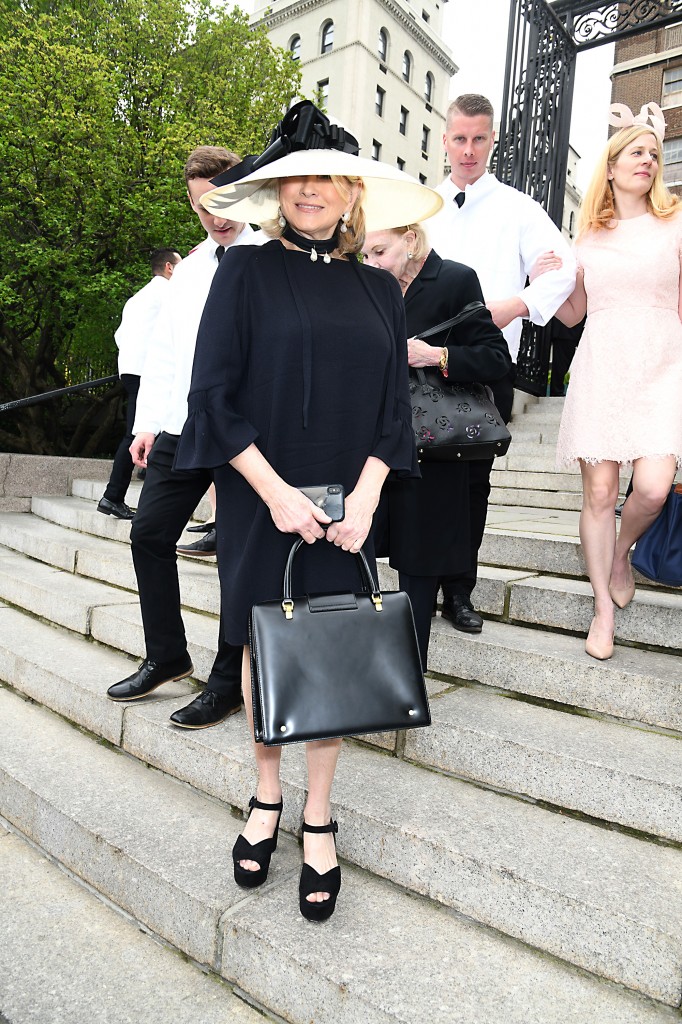 Martha Stewart is setting the record straight! After the New York Post published scurrilous accusations that the Domestic Diva housed a scant 16 peacocks on her massive New York farm, Martha took to Twitter to correct those fowl (snicker) claims as soon as she read them. While she was at it, she puffed up the colorful birds and all their avian glory
The nypost again "fake news". They have a story on peacocks today and say I have sixteen on my farm I actually have 21 of these glorious birds whose house is impeccable. They do not smell. They are so clean! Their voices are loud but such fun to hear. They are so friendly

— Martha Stewart (@MarthaStewart) May 16, 2021
Obviously, Martha (and I) are having a little fun at the expense of the New York Post. The author, Eric Spitznagel, quickly amended his error and most of those on Twitter who saw Martha's tweet took it in the good natured way it was intended:
I love speaking truth to power https://t.co/0T2eGhWzVn

— Jaya Saxena (@jayasax) May 16, 2021
yeah peacocks are great if you like playing "local peacock or violent murder" at 3am

— Simon Girthy (@daggerandpen) May 16, 2021
The Martha Stewart peacock story has been corrected, THANK GOD pic.twitter.com/yyIA4h15kk

— Laura Hankin (@LauraHankin) May 16, 2021
As a former fact checker, I would've absolutely double checked the number of peacocks Martha Stewart has.

— Joanna Borns (@robotics) May 16, 2021
martha apparently being held hostage by either 16 or 21 peacocks https://t.co/QNisN189pE

— birthdailey meyers (@baileymeyers) May 16, 2021
I know Martha is not some of your cup of tea, but her devotion to being Martha is my cinema. Very few people are impenitent enough to demand the record be set straight on the amount of peacocks they have. In Martha's defense (I know, I know) she does care for her peacocks and peahens with state-of-the-art accommodations that keep them safe from predators and environmental forces. She's written about them and her farm's Pea Palace (I called it that, not Martha. I'm fairly certain I'll be next on her Twitter chopping block).
Oddly, I can kind of back Martha up on her peafowl facts. I live next door to a very fancy set of neighborhoods. In the town right next door to mine live several peacocks and peahens who wander the roads and cry as if they haven't a care in the world. Often, we'll be driving and stop for a line of cars unable to move due to a peacock standing in the road, preening. Nobody honks. Nobody's snapping pics. We're all just doing our thing as if this is a perfectly natural delay in anyone's commute. So I can say they are friendly. And I think they must be clean, or else the Nextdoor app would be lit up about it. I don't know about the smell. But the cry? Yes, it's fun. I actually do love it. But I live in the town next door so I only hear them when I pass through. Not sure how "fun" that would be at all hours because it is certainly loud. Still, they are so beautiful. I feel lucky when I see them out, strutting around their neighborhood as if we are they ones they've allowed to visit.
As for Martha, her name appears twice in the NY Post article mentioned. Once under her photo, where the erroneous peacock count was first given, and a second time in a line about famous people who have owned peacocks. The article is about peacock owner Sean Flynn, who wrote a book about his journey to owning six. I'm sure Mr. Flynn would have enjoyed some success with his book, Why Peacocks? An Unlikely Search for Meaning in the World's Most Magnificent Bird. Certainly a few people would have read the article in the New York Post. But the amount of publicity Martha just bought him is priceless. And just in case people weren't clear, she followed up with this:
Sean Flynn's new book Why Peacocks is reviewed in the @nypost today. He sounds like a very nice bird lover and he understands the lore and beauty of this beautiful breed of bird. Congratulations mr Flynn!!!

— Martha Stewart (@MarthaStewart) May 16, 2021
Photo credit: Avalon, Twitter and Instagram