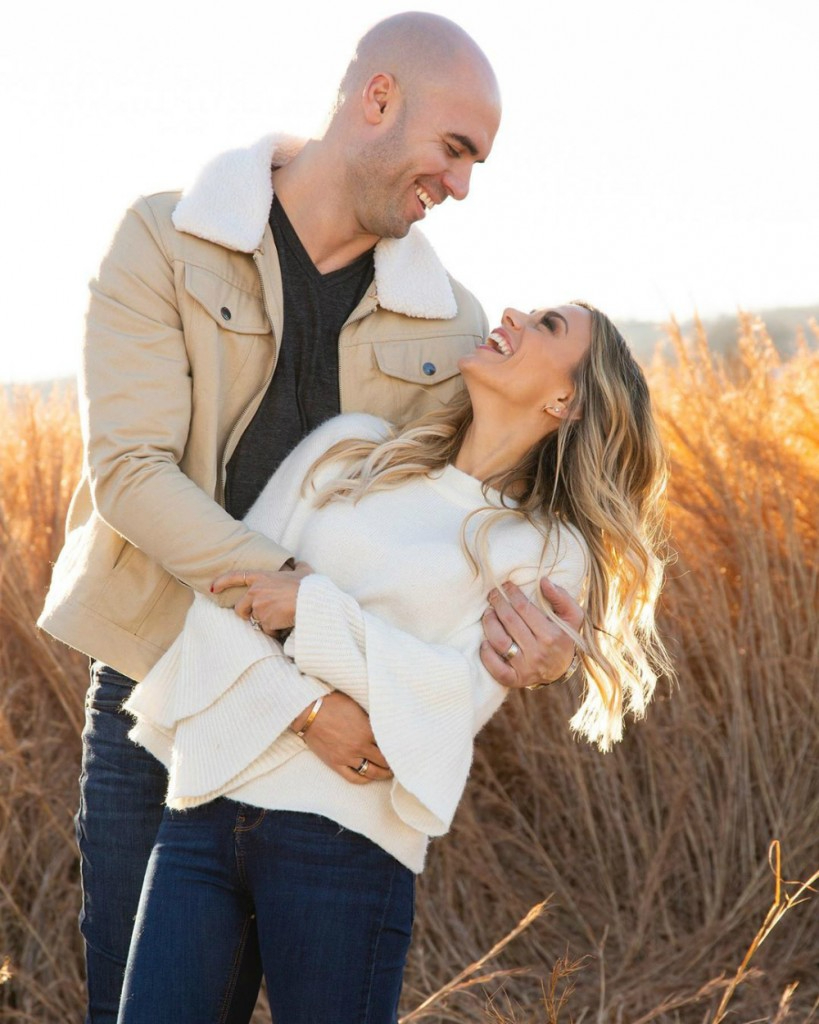 I have a hard time figuring out my feelings on Jana Kramer. I would never follow her and estranged husband Mike Caussin's advice. I'm sure if I took the time to read their book, I'd probably be horrified. But when Jana first started making cheated-on spouse her brand, I respected the hustle of a person who took the serial philandering of her spouse and turned it into a business plan. When Mike predictably went to sex-rehab, I think we all saw the self-help writing on the wall. The problem was, it also became fairly obvious that Jana needed Mike's infidelity to make her chosen brand sustainable. And honestly, that's really sad. Because as much as we all saw Mike's latest affair coming from a mile away, I think Jana is an emotional mess right now. And she claims it really did catch her off guard. Because she totally believed they were both fighting for this ideal relationship they pretended to have.
Jana Kramer is moving on.

While appearing virtually on Extra Monday, the country singer and actress, 37, opened up about accepting her divorce from Mike Caussin, 34.

"Where do we find you now? I think the last thing I read is, in this phase, filing for divorce, you said you're in the anger phase," host Billy Bush asked. "Are you still?"

"I'm kind of at acceptance now, cause I got really angry. It's not what I wanted," Kramer explained of her head space.

"I came on here, I feel kind of silly because the last time I was on [Extra] it was with him," the Whine Down podcast host said, referencing her estranged husband. "And about how we were fighting for our marriage and I just got really angry, because that was a lie on his part."

"Now, I am like, 'Okay, it sucks and it's unfair and it's not what I dreamt of for my family, for my kids, now I have to figure out how to accept it," Kramer continued. "Walk on, be the best mom I can be for my kids, shift work and figure it out.'"

"Looking back, I'm like, 'Okay, it kind of makes sense.' I wanted so badly to believe this version that he was portraying," Kramer said of her spouse. "It's just that ultimate betrayal when you realize it wasn't what it was and that's hard to live with. It also helps with the process of moving on, knowing that, I know what I did …"

"That's why I didn't leave when I found out about everything five years ago," the singer said. "I wanted to look my kids in the eye and say I did everything I could. It just becomes a point where I have to fight for myself. … Clearly, I was the only one doing the fighting."
"I wanted so badly to believe this version that he was portraying," this is where I grapple with Jana's perception. She discussed how she thought they were fighting for their marriage together, yet even a casual observer could see that Mike was doing what was expected of him to earn his paycheck. I mentioned in my last post how uncomfortable I was that Jana had seized control of all their social media, including Mike's IG page. Having to completely curate every aspect of her relationship didn't tip her off that things weren't as they appeared? I thought Jana was the mastermind behind a strange but unique angle to celebrity couple branding. Reading her comments since their split, I'm worried she became so engrossed in this fabricated relationship that she might have actually been blindsided by Mike. So yeah, I do feel bad for her. She's lost everything.
Two weeks before she found out about Mike's latest indiscretion, Jana posted a shot to Instagram about her breast augmentation, something she said she did just for her. Showing she hasn't lost her sense of humor, she's now joking that she inadvertently got a divorce body even before she knew it was coming.
BTW – this is basically the last pic of Mike on Jana's IG. It didn't get scrubbed because it's sponcon.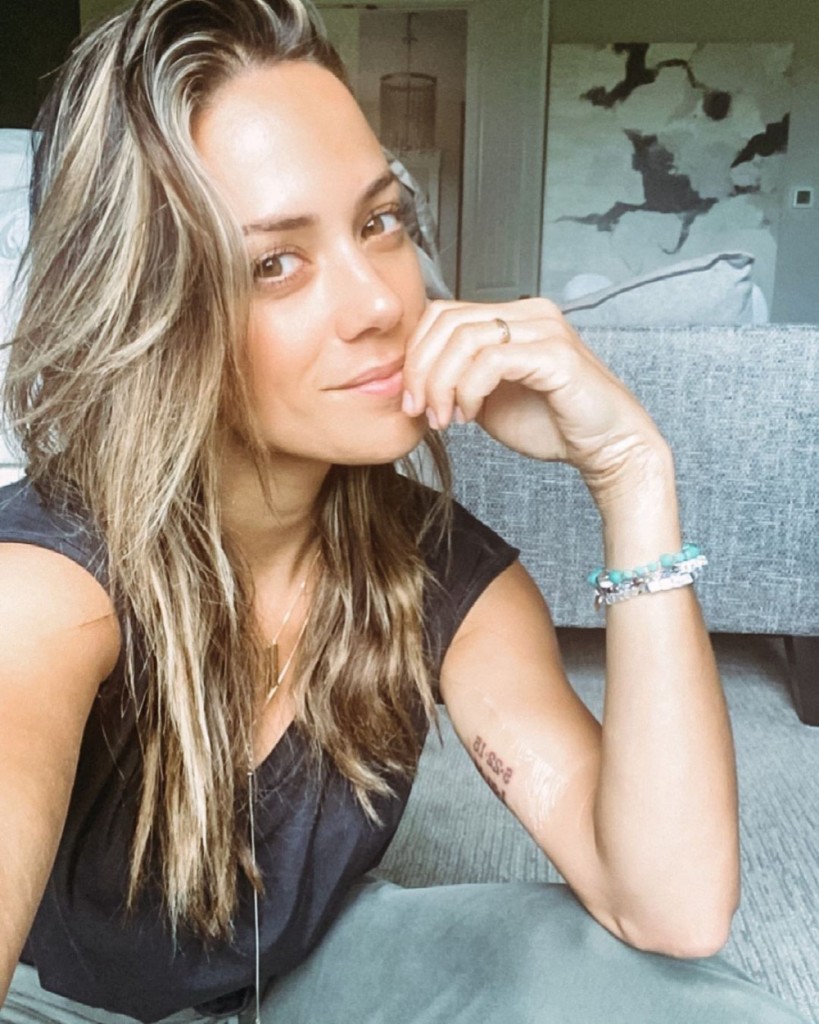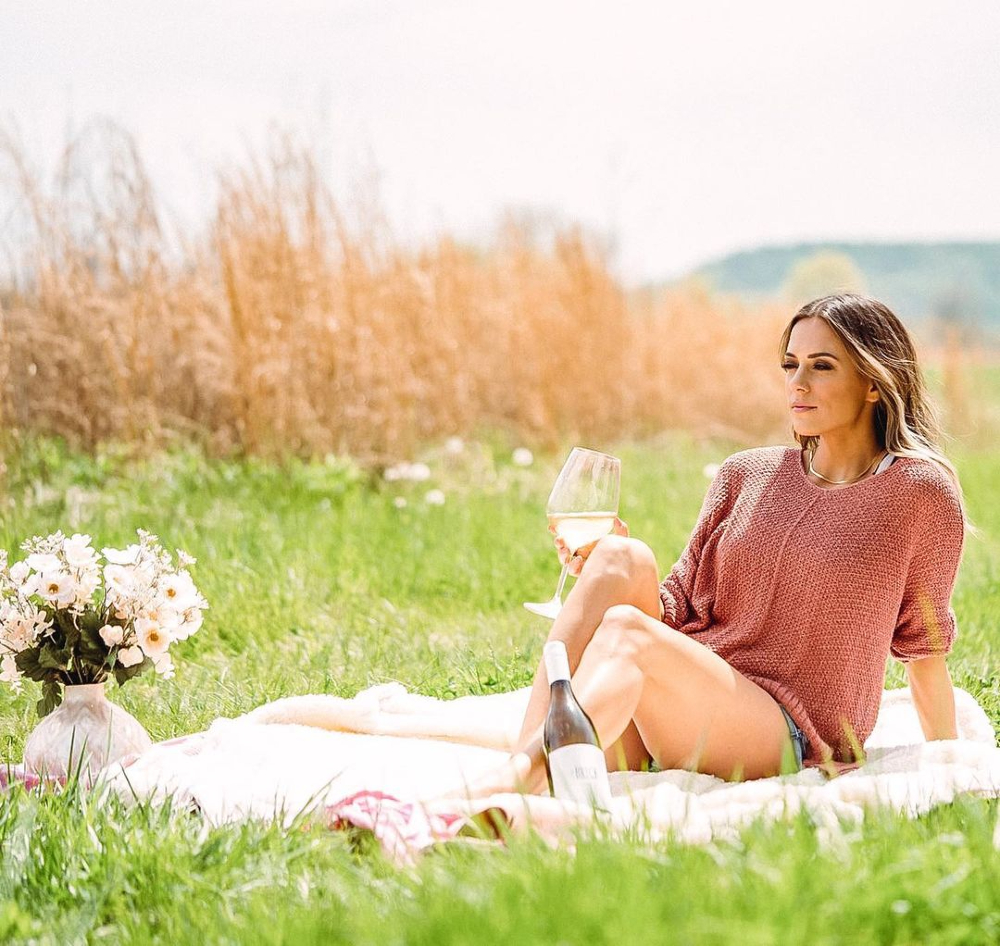 Photo credit: Instagram