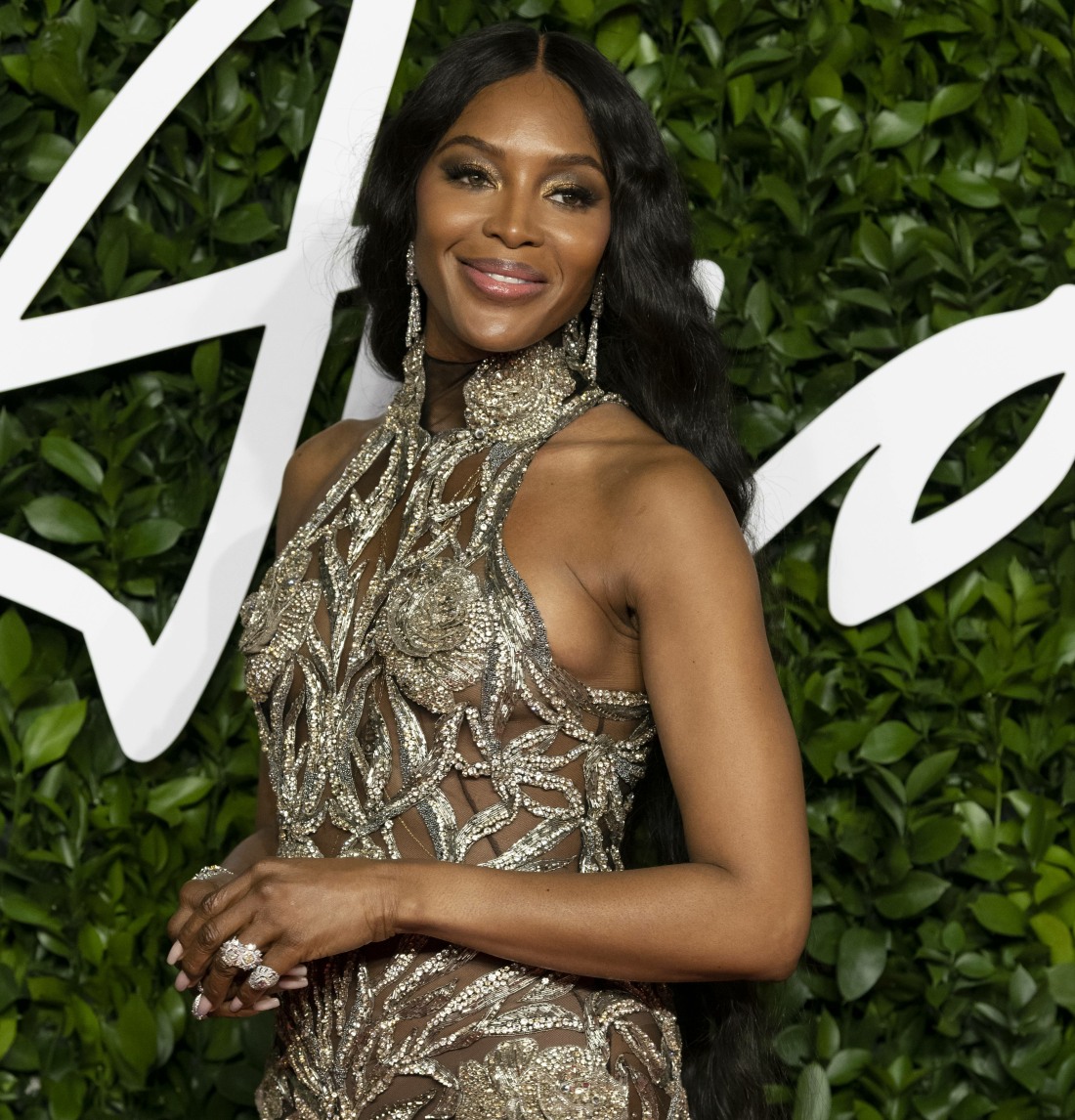 Yesterday, Naomi Campbell announced that she had welcomed her first child, a baby girl, at some point recently. People were slightly caught off guard because Naomi really kept the information on lockdown and there were no leaks whatsoever. Naomi is 50 years old and while it's possible that she could have been pregnant, Naomi has been photographed or seen on video in recent months, and she truly did not appear to be in the last trimester of a pregnancy. It's far more likely she had a surrogate or gestational carrier. The Daily Mail's sources say she had a surrogate.
Naomi Campbell has broken her silence on motherhood after announcing she had welcomed a baby girl Tuesday. Shortly after sharing a picture of her baby's feet, the 50-year-old supermodel told fans she was 'honoured and humbled', amid claims she's set to raise her daughter with her 'secret American boyfriend'.

The model is said to have welcomed her baby via a surrogate, with unearthed pictures of the star taken three weeks before her baby's arrival showing her out in New York City – where she now lives. The British supermodel is living in New York and is understood to have a new boyfriend with whom she will raise the child. Friends yesterday told Daily Mail that they believe Naomi – who never knew her father and was raised largely by her grandmother – used a surrogate.

Sources close to the model added to The Sun that Naomi is in a 'wonderful place' and how it finally felt like the 'perfect time' to become a parent.

The insider said: 'Naomi has really mellowed in the past year and is in a wonderful place in life. She has been living in America with her boyfriend and is really happy. It finally felt like the ­perfect time to become a mother and she is over the moon. The first lockdown allowed her to stop and take stock of the important things and she decided now was the time to properly look into starting a family.'

Naomi reportedly recently told her team that she wants to quit working over weekends, just weeks before making her baby announcement.
I hope she's doing more than just "not working weekends." She needs a real maternity leave! Even though the modeling industry is famously ageist, sexist and racist, Naomi still works constantly and books all kinds of jobs. My guess is that she will either hit pause for a time, or she'll just start working less. I guess she's living full time in New York now too. Hm. Who's the secret boyfriend? Several names just flashed into my brain but I'll keep them to myself. We don't know!
A beautiful little blessing has chosen me to be her mother, So honoured to have this gentle soul in my life there are no words to describe the lifelong bond that I now share with you my angel. There is no greater love. pic.twitter.com/SYxfeh4yev

— Naomi Campbell (@NaomiCampbell) May 18, 2021
Photos courtesy of Avalon Red.