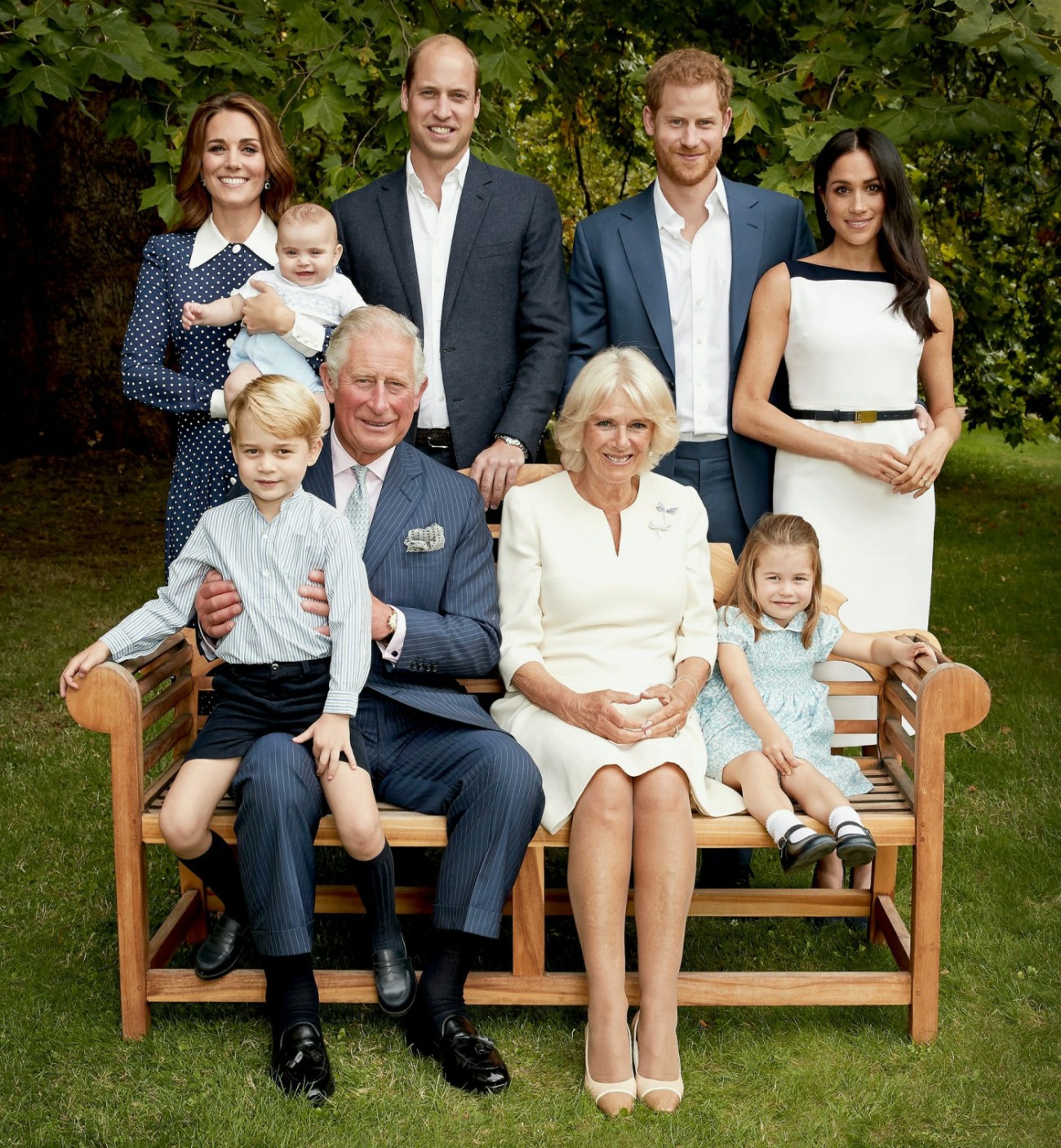 Vanity Fair has a new piece by Katie Nicholl, she of the Middleton sources. Nicholl has been wrong about so much regarding the Duke and Duchess of Sussex, but sure, I like to read her stuff because I believe she's getting all of her information from Kate, Kensington Palace and Carole Middleton. The gist of Nicholl's story this week is about how the Windsors feel regarding Harry's mental health talk. This should be seen as a preview of coming attractions for AppleTV+'s The Me You Can't See, which scares the hell out of the Windsors. Some highlights:
Harry feels like he's following in a grand family tradition: "He would feel like a hypocrite if he didn't talk openly," one source close to the prince said. "It's all very well people wanting Harry to put a sock in it, but Harry doesn't think what he's saying is wrong. He thinks we should all be talking about our emotions. Charles and Diana went on national TV and spilled the beans on all types of issues, so to a degree he's role-modeling what he witnessed his mother and father doing all those years ago."

Harry thinks he can help other people: "Harry has been on a personal healing journey for some time, and now he's ready to talk about it," said a well-placed source. "He's had to understand where he's come from and how what has happened to him has shaped his life. Now he feels he can help others. He will talk about what he went through as a young boy and how it has shaped who he is. He feels that he has to speak about his own experiences in order to be authentic. His mother's death is a big part of that. He feels he needs to share his own story in order to encourage others to open up. He hasn't gone into this wanting to attack his family, but to help others."

Princess Diana's former private secretary Patrick Jephson has thoughts: "Even now, remembering Diana publicly contrasts with the Palace's tendency to overlook her contribution and to try to control what we remember of her. I'm glad Harry has the courage and determination to talk about his mother, to share his memories of her, and in doing so remind us of her enduring humanitarian legacy."

Ingrid Seward grinds her axe: "Charles is probably hurt and angry like any parent would be. But he's quite pragmatic about his kids and has always felt he has to let them get on with it. He knows he can't change the past, and he won't retaliate because he knows it will just make it worse. Over the years he's had a lot of criticism over his parenting in the press. Deep down he is a very sensitive man, and I think it will hurt having Harry criticizing him so publicly."

Sources close to Charles speak: "I think Charles has been quite devastated by some of the things Harry has said. He is such a gentle man and a dedicated father first and foremost. Knowing him, he'll be feeling wretched and will take no joy or happiness in what's going on within the family. But he will also want to seek a reconciliation. He is not vindictive at all, and he wants to make peace with Harry."

William is engorged with frustration: William is said to be frustrated by how publicly Harry is talking about his grief. "The problem for William is that he has to live it all over again every time Harry talks about his mother's death," said a mutual friend of the brothers. "There is a sense that they both need to move on." William spoke movingly about his mother and the impact her death had on him for a documentary to mark the 20th anniversary of Diana's death, but he has said very little since then. Sources close to him say he prefers to remember his mother and honor her legacy through the work he and Kate Middleton do and in how they are raising their children.

How does the Queen feel? The queen, who has always been very private when it comes to her grief, cannot understand why Harry is so intent on revisiting the past and sharing so much of his private grief. According to a source close to the queen, "She feels the problem is the press will want to know more and more. She cannot understand this need to publicize and talk about one's private grief and personal emotion."

Charles is not a Victorian: "All Charles has wanted is for Harry to be happy. The Prince of Wales is a very thoughtful person and a very good father. It's easy to cast him off as a Victorian father, but he's not that in the slightest. He is warm and affectionate, and I've seen that between him and both his sons."
I don't think Charles is a Victorian at all. William and Kate are the Victorians, the throwbacks to an era when royals dictated their images and did little more than galavant around the countryside. Charles has always been traditional, of course, but in retrospect, you can really see his modernity in many ways. Charles isn't mad at the mere fact that Harry is speaking about his feelings and mental health. Charles is mad that Harry is making him (Chaz) look like one of many bad guys, another cog in the Victorian machinery of an out-of-touch palace. And the reason why William hasn't come out, guns ablaze, engorged with rage about Harry's stuff is because William does agree with a lot of what Harry has said. That's pretty clear too.
And all of this is about how Harry has not told them what's in The Me You Can't See. They're worried. As they should be. Nicholl's sources claim that Charles still believes there can be some kind of reconciliation with Harry too. THAT will be an issue for Elegant Baldemort.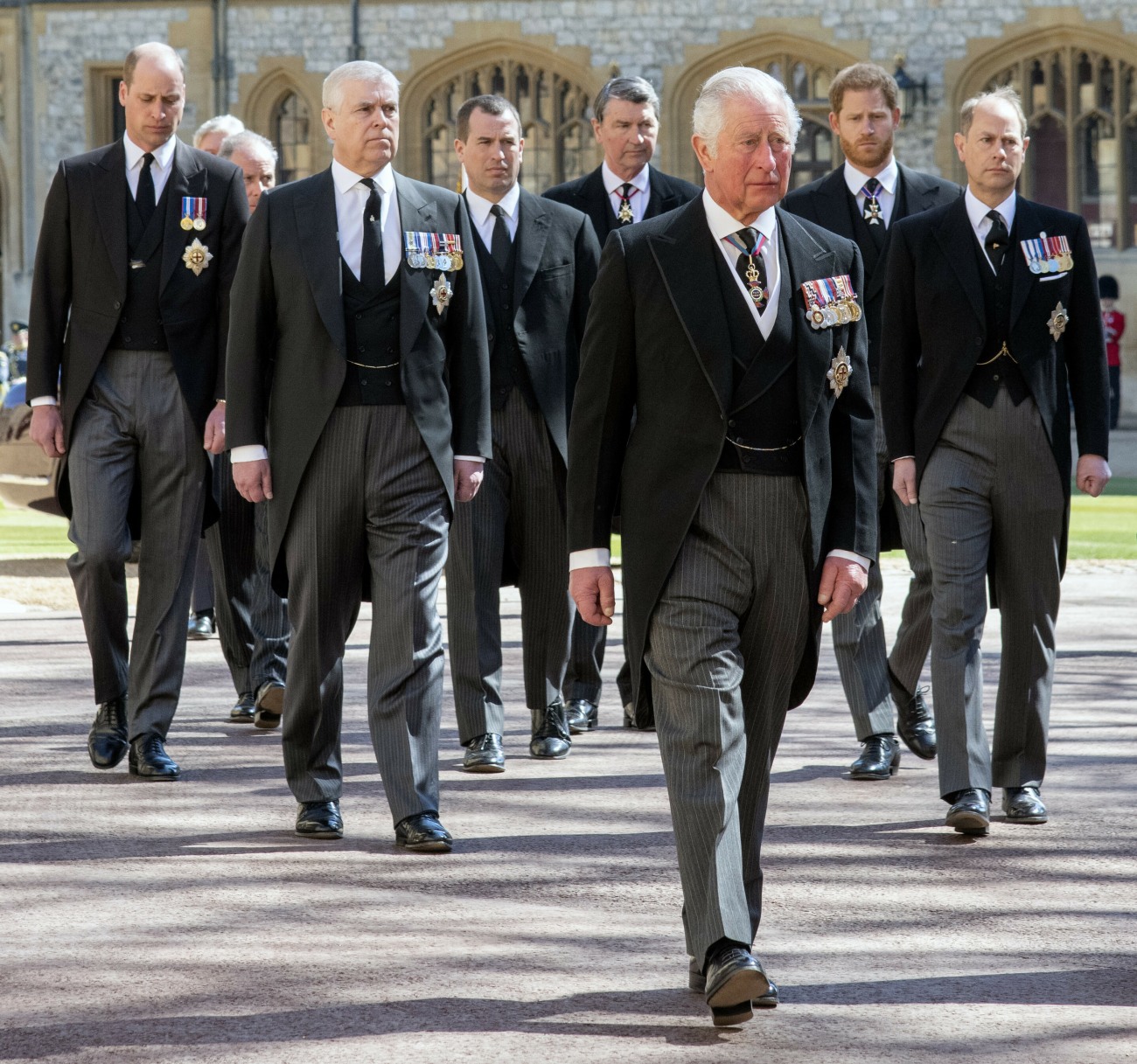 Photos courtesy of Avalon Red, WENN and Backgrid.