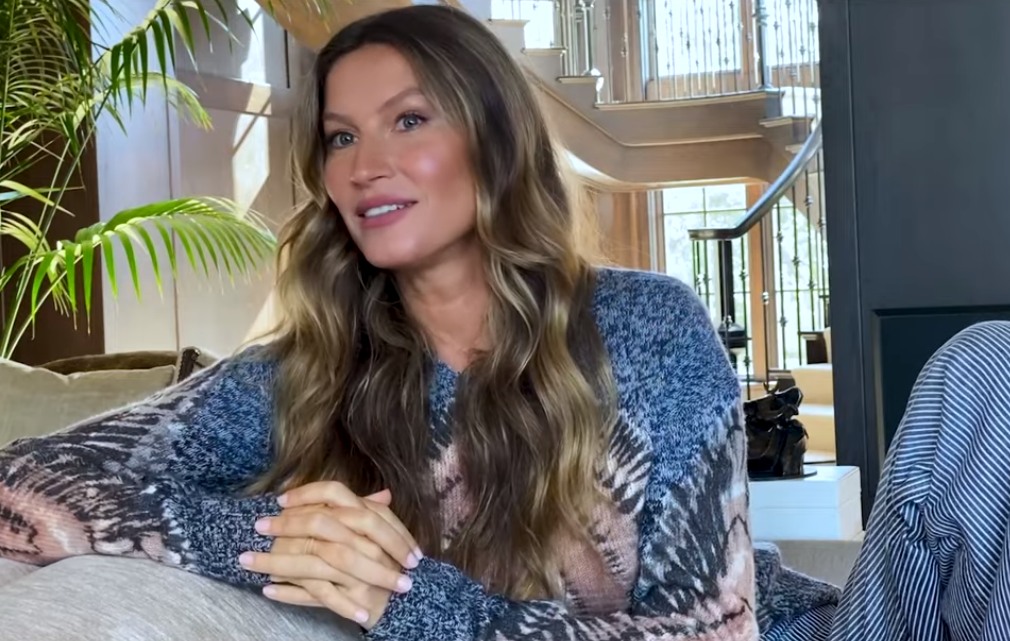 Gisele Bundchen did a virtual discussion with some Dior people to support Dior's Capture Totale Super Potent Eye Serum. If you watch the video (at the end of the post), you can see that it seems to be applied straight from the tube, and there's a smooth, metal dispenser thing which probably acts as some kind of eye-bag massager. I've been using night cream and eye cream since my late twenties although I've been experimenting more with brands in recent years. Currently, I'm using L'Oreal Age Perfect cell-renewal night cream and L'Oreal Age Perfect eye cream. I need to learn to stick with this eye cream, because I really notice a difference and the Olay eye cream I used a few months ago was doing next to nothing for me. I'll admit that I'm curious about this Dior eye cream but the price tag – $75 retail – makes it something I won't f–k with. Anyway, Gisele chatted about the serum, ageing and more:
Nearly a year after turning 40, Gisele Bündchen is fully embracing her new decade. The supermodel got candid about beauty and aging during a Dior Skincare Digital Talk in celebration of the brand's new Capture Totale Super Potent Eye Serum. "With age comes wisdom, don't you feel that? I feel better at 40 than I felt at 30, I can tell you that much," Bündchen said. "I think the 40s are going to be awesome. The 20s were a little challenging, I'm not going to lie. The 30s, I was getting a grip on stuff. Now the 40s, I'm like, 'Let's go!'"

While she's excited for this new chapter, Bündchen does admit it comes with some physical changes. "I feel like the eyes are definitely the most sensitive part of the face. As I'm maturing, I will say [it] is where I definitely notice that is where I want to have the most care," the model said.

When Bündchen was in her 20s, she didn't "really care so much" about her eyes, but now, it's one of her top skincare priorities. "I'm like, 'Okay let me remove my makeup,'" she said. "I feel like the eyes are the window of the soul. I'm more aware of it than ever."

In addition to maintaining a well-rounded skincare regimen, Bündchen believes that beauty begins with a healthy diet.

"I always say let thy food be your medicine because I also think food is very important. If you eat a bunch of greasy food, it's going be hard to have really good skin," the model said. "The more you eat your vegetables, that's going to reflect in your skin."
"I feel better at 40 than I felt at 30, I can tell you that much." Nope. I mean, mentally I'm fine. I'm older and wiser and more chill. But I "felt" better overall when I was 30. I was physically stronger and I didn't feel like wizened ass most of the time. As for what she says about diet and skin… she's right and she's not right. Food does affect your skin and you should eat your veggies and drink lots of water and take care of your skin. But jeez, so much is genetic too. Some people can eat garbage all day and still be thin with great skin, you know?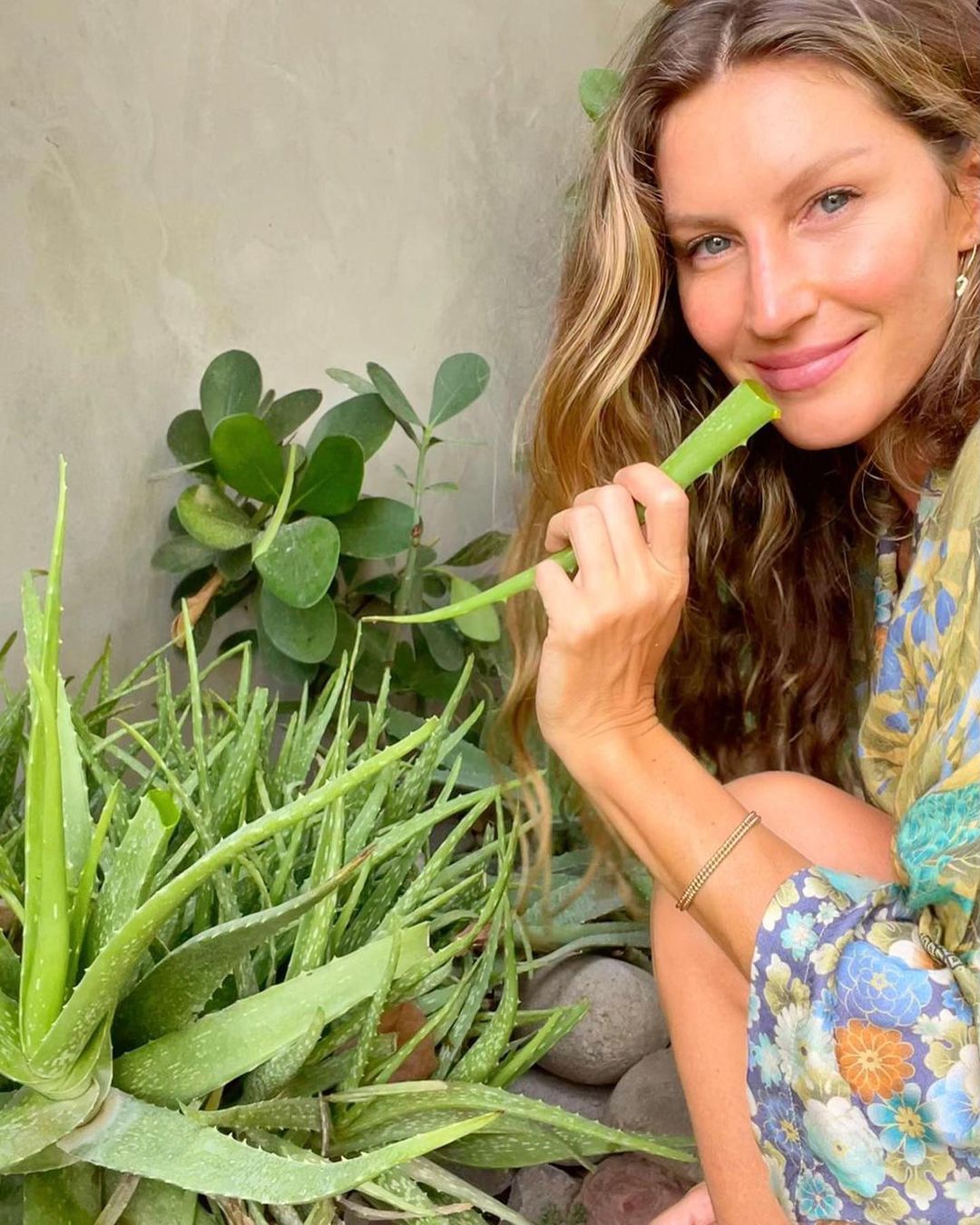 Screencaps courtesy of Dior video, additional photos courtesy of Gisele's IG.