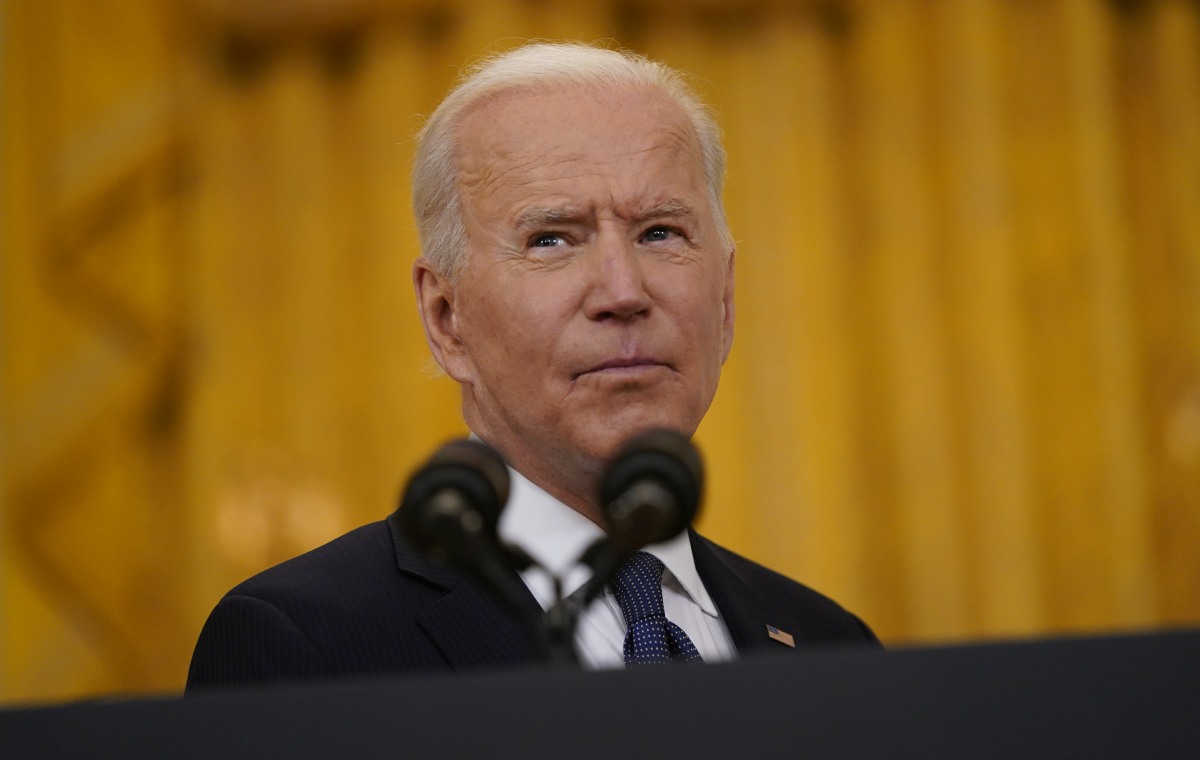 Joe Biden will be in the UK in a matter of days and there will be an excess of blarney, malarkey and shenanigans on the agenda. The annual G7 Summit starts on the 11th in Cornwall, and everyone assumes that President Biden will be there for the opening of the summit, which is the part where all the world leaders pose together for group photos and then do the one-on-one mini-meetings and photos. On the last day of the summit, Sunday the 13th, President Biden will travel from Cornwall to Windsor Castle for a formal-yet-private meeting with Queen Elizabeth. I'm taking this to mean that the Queen won't actually travel to Cornwall for the G7, and she'll likely just send Charles, Camilla, William and Kate.
The Windsor Castle meeting really is being described as Biden and Liz's "first meeting." No one can find any record of Biden meeting Liz when he was a powerful senator or when he was VP, although surely a meeting should have happened at some point? He's held public office for nearly as long as she's been Queen! Not really, but he was in public office for decades. President Biden will be the 13th American president the Queen has met – the first president she met was Harry Truman, and the only president she never met during her time as Queen was LBJ. Biden and Liz have communicated before, however – she sent him a note when he won the presidency, and he sent her a note of condolence when Philip passed away. According to the Daily Beast, Liz will probably be a lot more comfortable with Biden than she was with the last guy:
Trump vs. Biden: Joe Biden's visit to Queen Elizabeth will require of her none of the diplomatic skills that Donald Trump's 2019 visit did…. it seemed fairly obvious at the time that the days of the two appearances of Donald Trump at Windsor Castle were not her best on record. Thousands of Brits protested the visit. The queen looked stiff and formal with the Trumps. There was certainly none of the easy intimacy that characterized her interactions with the Obamas. The queen almost always prefers to let her actions do the talking, and for that reason it will be fascinating to compare the way in which she greets Joe Biden and his wife Dr Jill Biden.

How the Queen sees her role in these meetings: The writer Matthew Dennison, whose new biography of the queen is published this week, told The Daily Beast: "My understanding is that the queen will approach both visits from the same perspective: in her role as head of state, formally welcoming the leader of Britain's most powerful ally on behalf of the British people. There's plenty of evidence to suggest that the queen is both pragmatic and practical; she understands the impact of her own soft power in these cases and she recognizes the importance of the royal role in British diplomacy."

Will she be happier meeting Biden than Trump? "Obviously, palace officials will anticipate Biden's own behavior being less controversial than that of his predecessor—the queen wouldn't allow herself to express a view. Biden's understated manner and old-fashioned courtesy ought to commend him in royal circles."

She's not worried about meeting Biden: Joe Little, the managing editor of Majesty magazine, told The Daily Beast: "This will be a very affable meeting, and whatever form it takes, whether tea or lunch, it is likely to be very relaxed. This is one head of state meeting another. It is something she clearly enjoys and is good at on a personal and diplomatic level. Whatever stress other people might have felt at the queen meeting Donald Trump, the queen herself would not have been stressed by the prospect. She has met all sorts of people from all walks of life."

This meeting is about the Queen looking ready to work too: Royal sources have indicated to The Daily Beast that they are very happy for the queen's meeting with Biden to be interpreted as a physical statement of her ongoing commitment to her duty, echoing the remarks she made on her 21st birthday (which are given some prominence on the royal family's website) when she said, in a radio address: "I declare before you all that my whole life, whether it be long or short, shall be devoted to your service and the service of our great imperial family to which we all belong." The "imperial family" may be gone, but the queen's appearance alongside Biden makes it very clear: She is going nowhere. She has no intention of stepping back or standing down from her frontline royal duties in the wake of her husband's death.
Yeah, it's interesting to think about our Irish-American president, so in touch with his feelings, still grieving for his beloved son, daughter and first wife every day, always with that mourning and sadness just below the surface… and he's meeting a queen who just buried her beloved husband and likely feels quite alone. I do think it will be a good meeting and it would not surprise me at all if they really like each other. Biden might cry. The Queen might as well. Either that or Biden will come strutting out, complaining bitterly about royal malarkey. And yeah, it was still a mistake for Liz to roll out the red carpet for Trump so thoroughly, I don't care what the Tory government requested.
Following the three days in the UK, Biden will travel to Belgium for the NATO Summit, and then he's going to Switzerland for a one-on-one meeting with Vladimir Putin. At the NATO Summit, he'll meet King Philippe of Belgium. Less drama with that royal meeting.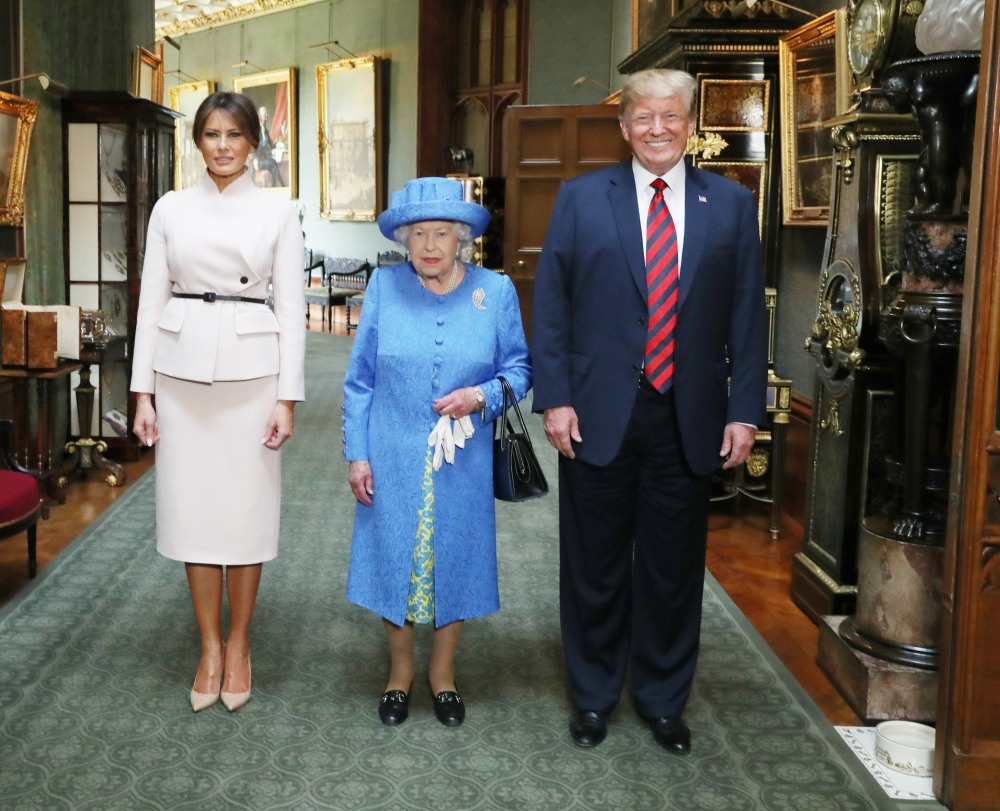 Photos courtesy of Avalon Red, Backgrid.