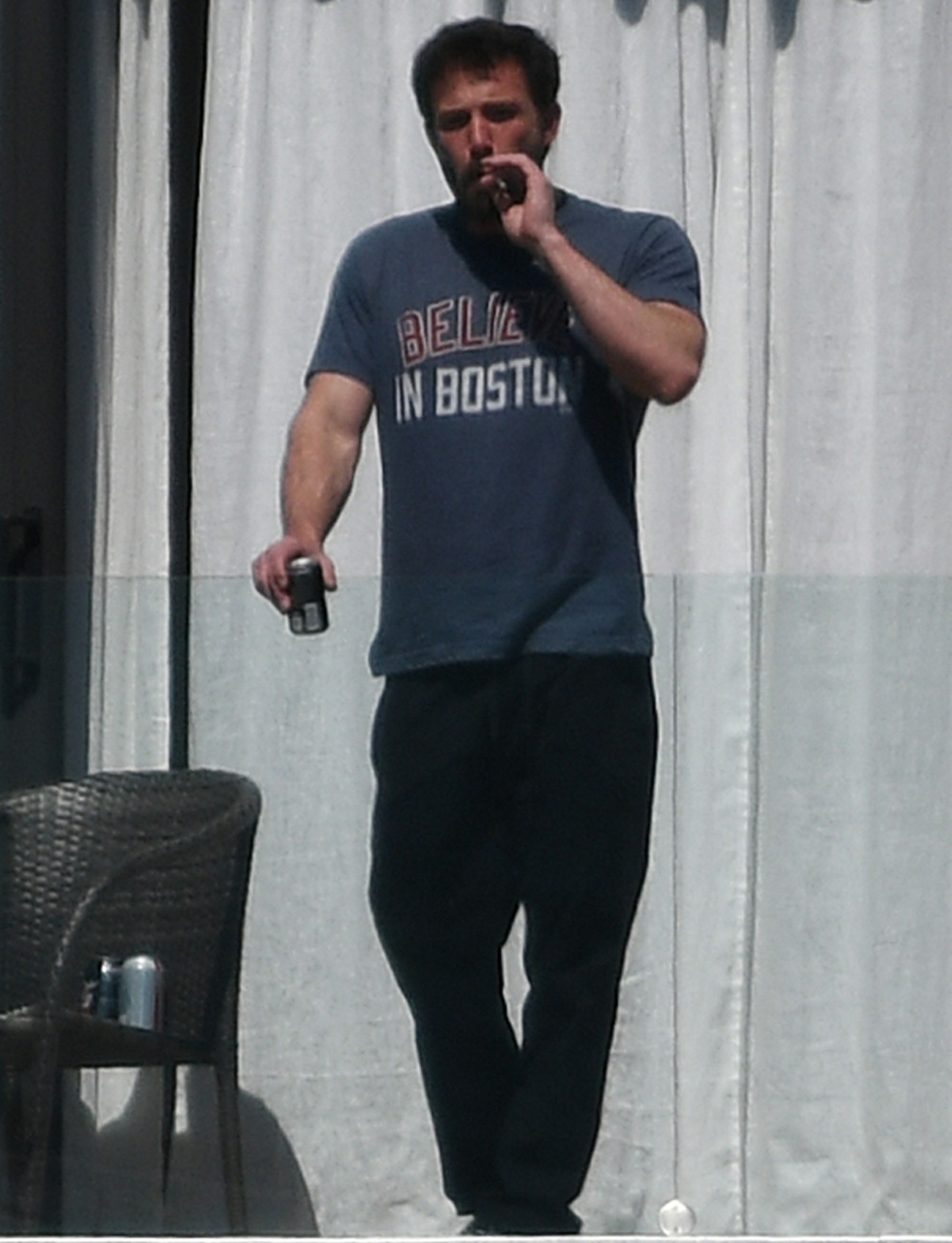 Ben Affleck is still in Miami with Jennifer Lopez. He flew in on the redeye over the weekend and went straight to Jennifer's waterfront home, where he's been photographed on her upstairs balcony, smoking cigarettes and looking like he's totally spent. I mean… it must have been some reunion. Cross-country booty calls pay off in this case. Jennifer's trying to keep his ass in shape too, because they were seen going into her local Miami gym yesterday:
Jennifer Lopez gets Ben Affleck to hit the gym in Miami https://t.co/Bkxx3G6Wlb pic.twitter.com/IOcrqLlj3r

— Page Six (@PageSix) May 24, 2021
If nothing else, I like J.Lo for Ben because she is very clean-living and healthy. I don't think she drinks at all, she works out a lot, she eats healthy, she doesn't look kindly on Ben's love of Dunkin Donuts. She'll take his ass to the gym and make him drink smoothies. Meanwhile, E! News has an exclusive about how Jennifer has fallen for Ben again, 17 years later:
Jennifer Lopez and Ben Affleck are picking up right where they left off! The new It couple, who ended their engagement in 2004, have rekindled their romance with secretive reunions in Los Angeles, Montana and, now, Miami. What's changed in the last 17 years? Apparently, Ben has really stepped up his game. Over the weekend, the Gone Girl star took a redeye flight to the Florida hotspot and went straight to J.Lo's house for some downtime together.

A source exclusively tells E! News that the Hustlers actress has been "really busy" flying back and forth from L.A. to Miami for work. When the Argo actor joined her this weekend, it seemingly proved he is making their newly revived relationship a priority.

"Ben has been making the effort to make it work with their schedules. He's really making a huge effort," the insider shares. "J.Lo thinks Ben has really stepped up and loves this version of him." His new game plan appears to be paying off, as the source reveals, "It's comforting to her and she is smitten," adding, "They are giddy together and you can tell she's really happy."

"They really care for each other and they picked up right where they left off," the second insider says. And while they seem to be putting a lot of energy into their new romance, the source notes, "Both are focused on their family first."

Another insider shared with E! News, "She looked very happy to see him and they walked around the property together so she could show him around." The third source added, "She had a big smile on her face and was twirling in a loose summer dress. They spent the day inside together but came out a few times for fresh air and to admire the water view."
I'm glad that he's pursuing her and that he came to her in Miami. I'm happy with the way this thing is progressing and let's all keep our fingers crossed that this is the summer of Bennifer.
Meanwhile, Ben is back to wearing the watch Jennifer gave him in 2003?? The watch disappeared for 17 years but now it's back and people are obsessed!!! There are a lot of questions about whether Ben was the one who held on to it for all this time, or whether he gave it back to Jennifer and she held on to it. I kind of feel like Ben had it all this time?
It's the lil things…

Ben Affleck wearing the same watch JLo gave him while filming Jenny From The Block pic.twitter.com/Yfs7hN3xfT

— bennifer tea (@jloaffleck) May 24, 2021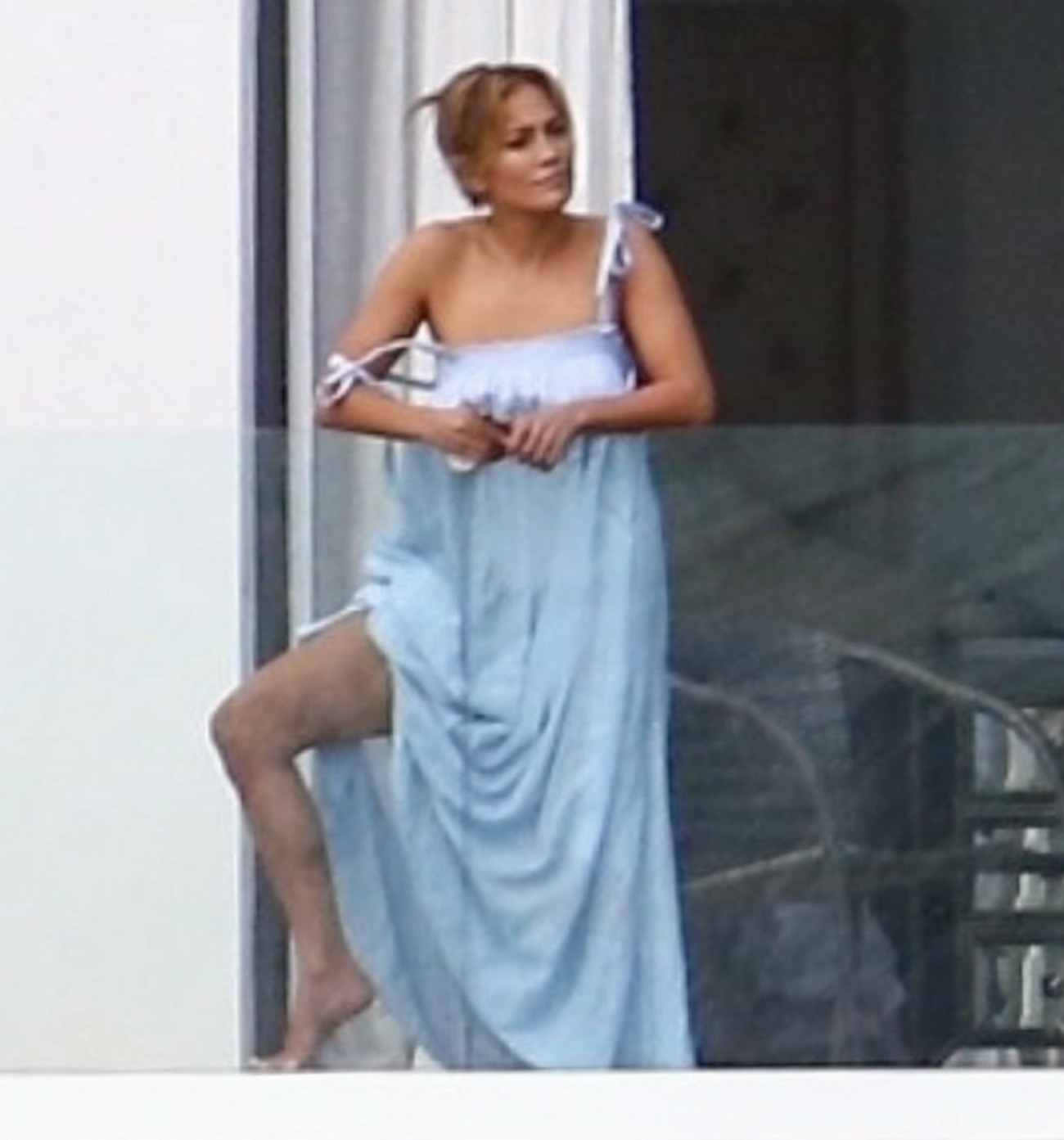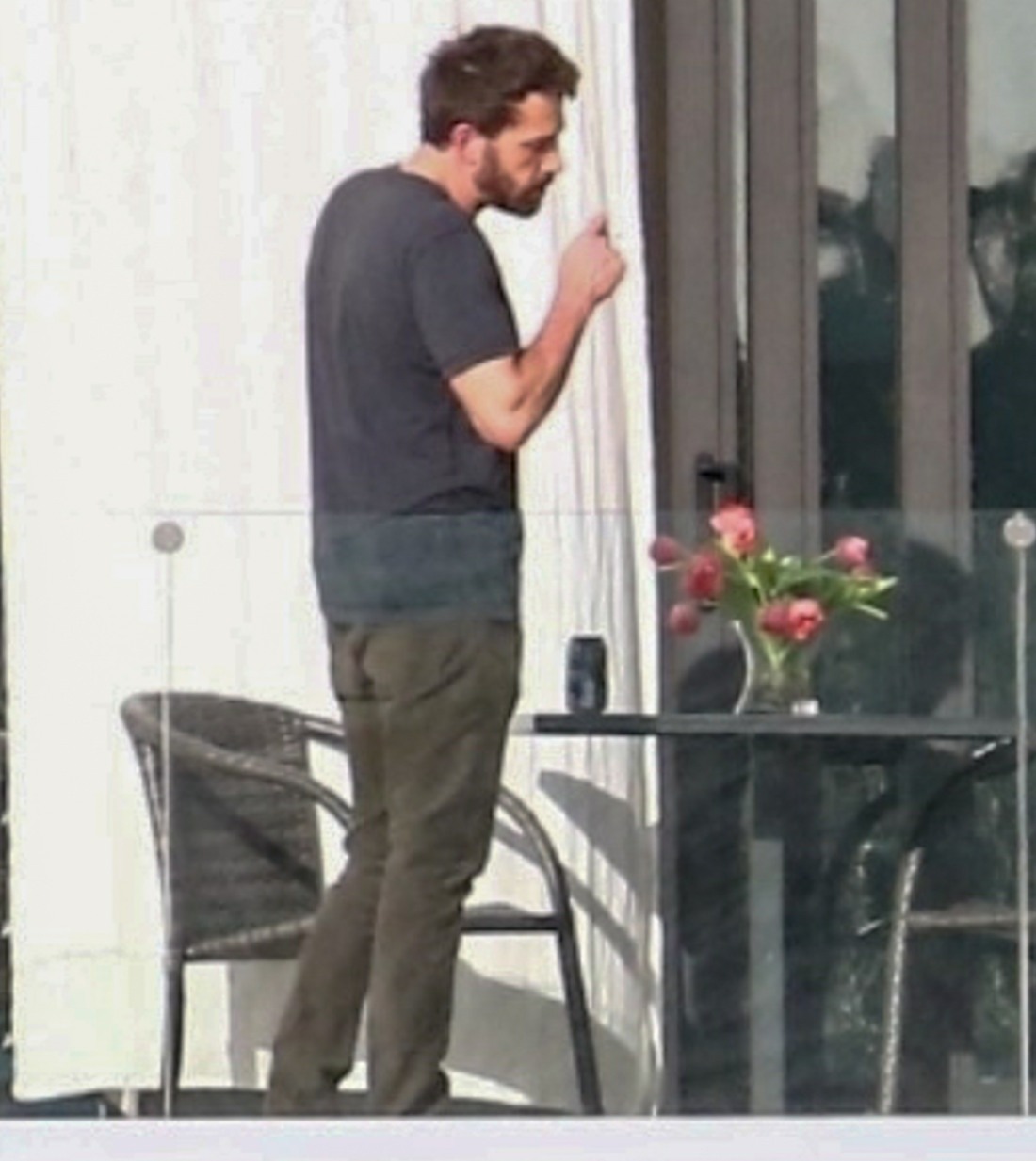 Photos courtesy of Backgrid.