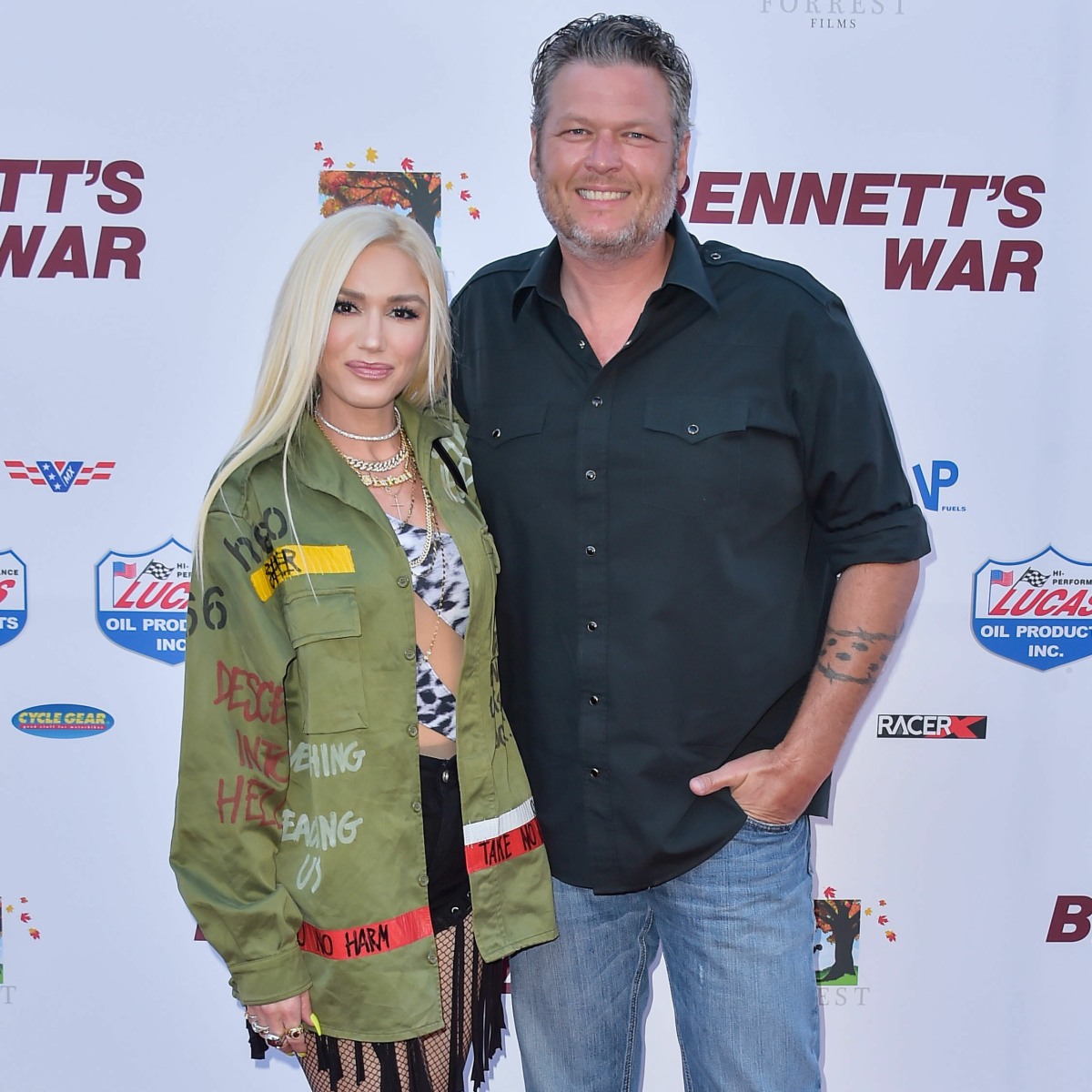 Blake Shelton proposed to Gwen Stefani last October. I sort of forgot about their engagement, and I forgot that they hadn't actually gotten married yet. Before the proposal, Gwen seemed to be in a bad mood over the fact that he was so gun-shy about getting married, but now everything is fine. She's apparently planning a big wedding now that people can travel and people are getting vaccinated. Blake spoke about the wedding plans and why he's letting Gwen do all of the planning.
Will Blake Shelton and Gwen Stefani have a country-fried wedding? They will if it is up to Shelton – which it isn't.

"If I was picking our meal, it would just literally be everything fried," he tells USA TODAY. "French fries, chicken tenders, you know, all of that stuff. I think she knows that it would be a pretty classless wedding if I was in control."

Shelton is happy to relinquish planning duties to the "Hollaback Girl" singer, all the way down to his wardrobe.

"I never pick my own clothes unless I'm doing one of these FaceTime calls with you and I put on a cap and shirt," he said. "But she picks my clothes for things like … something formal with the family. I never even pick my clothes for 'The Voice.' I have a girl that does that for me. So, nobody lets me pick clothes. That's not a Gwen wedding thing. That's just in general."

In reality, it means Stefani has more time to enjoy the process – a fact about which Shelton couldn't be happier. He's sure she's pretty pleased, too.

"I want her to do all of that stuff and handle it because it's going to be great," Shelton said. "She's in the middle of planning the thing, and she's always so mindful … of me. She's like, 'Hey, I don't want to just take this thing over.' I think she's having a blast doing it. I mean, I know she's having a blast doing it."
On one side, Blake irritates me with his whole "I'm just a dumb redneck, I don't know nothing about fancy clothes and weddin' plannin'" shtick. On the other side, I do think it's kind of nice that he gave Gwen a special gift: planning the wedding to her tastes completely. Plus, I bet Gwen does a lot to make it Blake-specific. As for the thing about how he doesn't pick out his own clothes – I mean, some men don't care. Some men think they need women to do that for them. I'm kind of with him on the wedding food though. Who says they can't have chicken tenders and french fries at their wedding? Why in the world would you want to NOT have french fries at your wedding?
Photos courtesy of Avalon Red, social media.