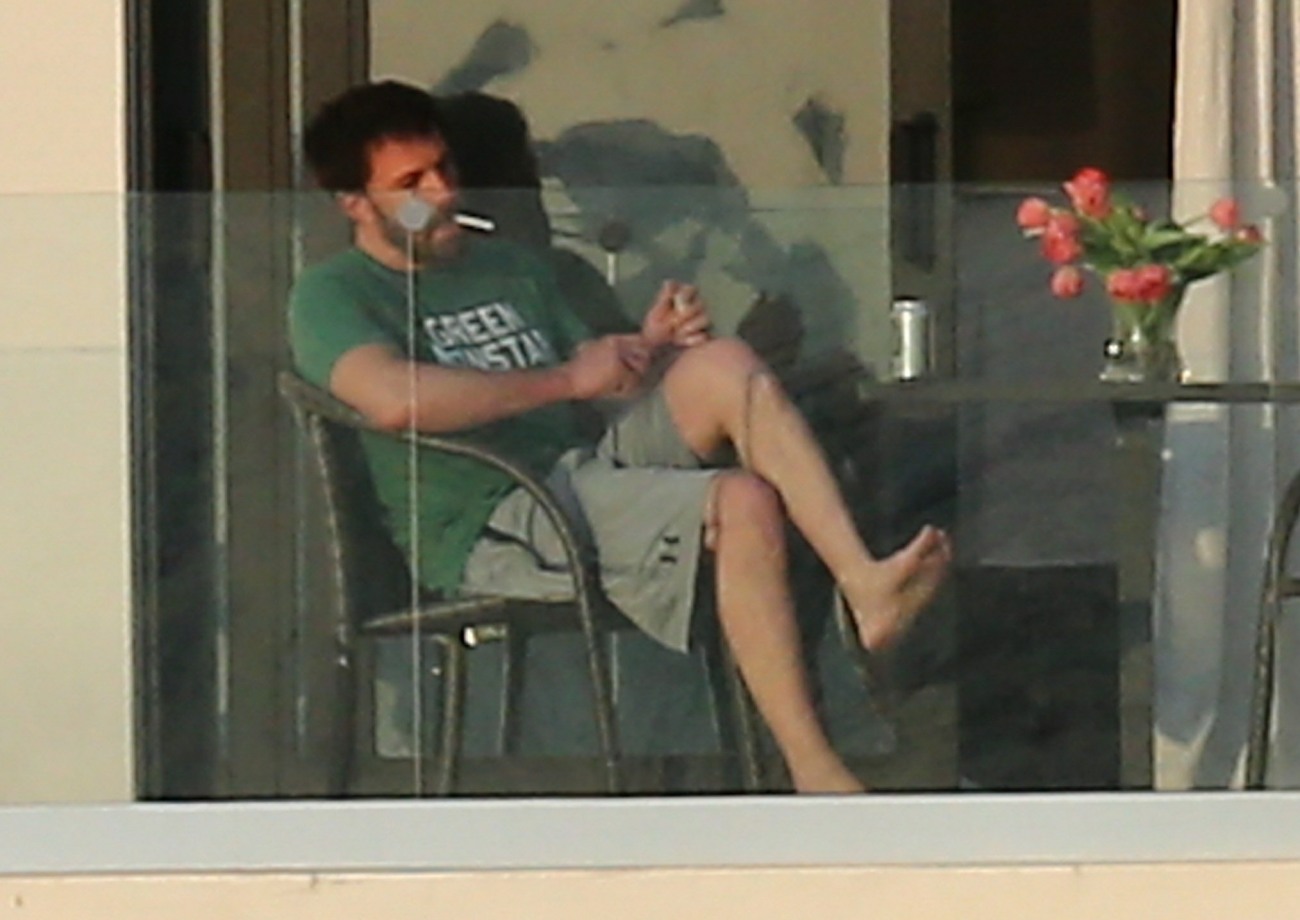 Ben Affleck was photographed yet again on Jennifer Lopez's balcony, and no, that's not a euphemism. Ben has been in Miami since Sunday, and most of the photos we've seen of him have been paparazzi shots taken from the water, with Ben standing or sitting on the balcony of J.Lo's waterfront Miami home. Ben goes out to the balcony for smoke breaks. He honestly looks like he's in desperate need of some Dunkin Donuts coffee. Good news, Ben – I count eighteen Dunkins in the greater Miami area! Have her driver bring you some coffee and donuts!! Meanwhile, we have additional reporting around Ben and Jen's Miami reunion, including their trip to the gym:
A source tells ET that the pair "shared a kiss in between sets" while working out together in Miami on Monday. Lopez, 51, and Affleck, 48, walked into Anatomy Fitness separately, but according to ET's source, they "were not trying to hide their relationship" once inside.

"They went to do their workouts with separate trainers, but were not trying to hide their relationship by any means. They stayed close to each other while working out and were hugging, being playful together, and shared a kiss in between sets," the source says. "It was clear to everyone that they have intense chemistry and were having fun together."

According to the source, Affleck and Lopez "looked like two people who are super comfortable and familiar with each other, who are also in the honeymoon phase and in love. They were having a good time. Jennifer works out every day and it's part of her routine and it seemed like Ben really wanted to be there too with her."
Look at them, being cutesy in the gym. I never, ever feel like being cutesy at the gym. ET's sources also claim that Jennifer is "so happy" that Ben came to Miami and:
"[Jennifer] has been telling her friends nice things about Ben and they're having a lot of fun together," the source adds. "They feel very comfortable with each other, but are also completely smitten, and it still feels like having a new crush after all these years. As of now, their plans are to stay in Miami through Memorial Day weekend."
I'm excited. A whole week in Miami! Maybe on Memorial Day, he'll appear on her Instagram! I can't wait for their first couple-selfie, honestly. He didn't seem to have many qualms about appearing on Ana de Armas' IG, and he just has so much more history with Jennifer. I feel like that will be happening soon, the IG-Official status.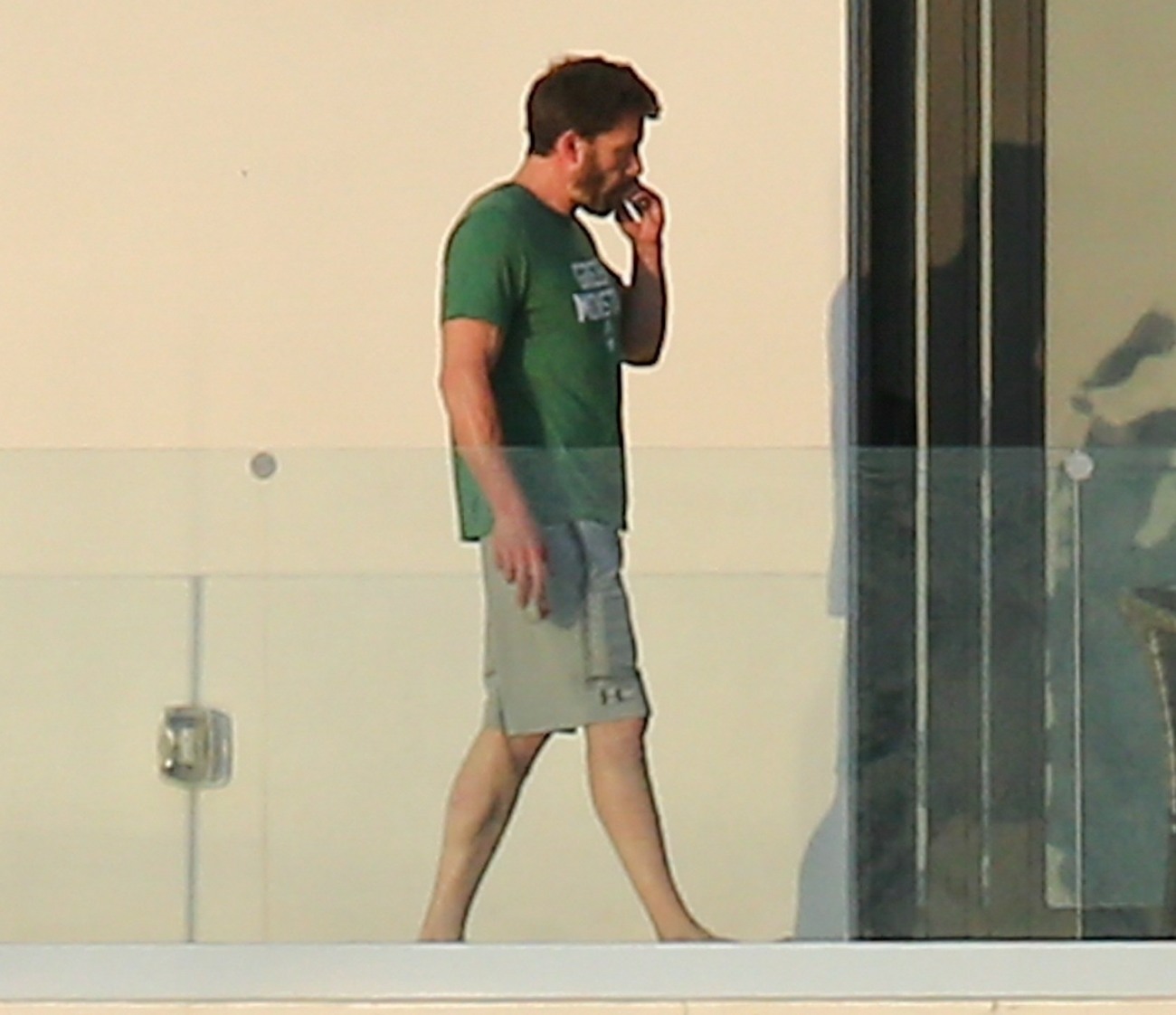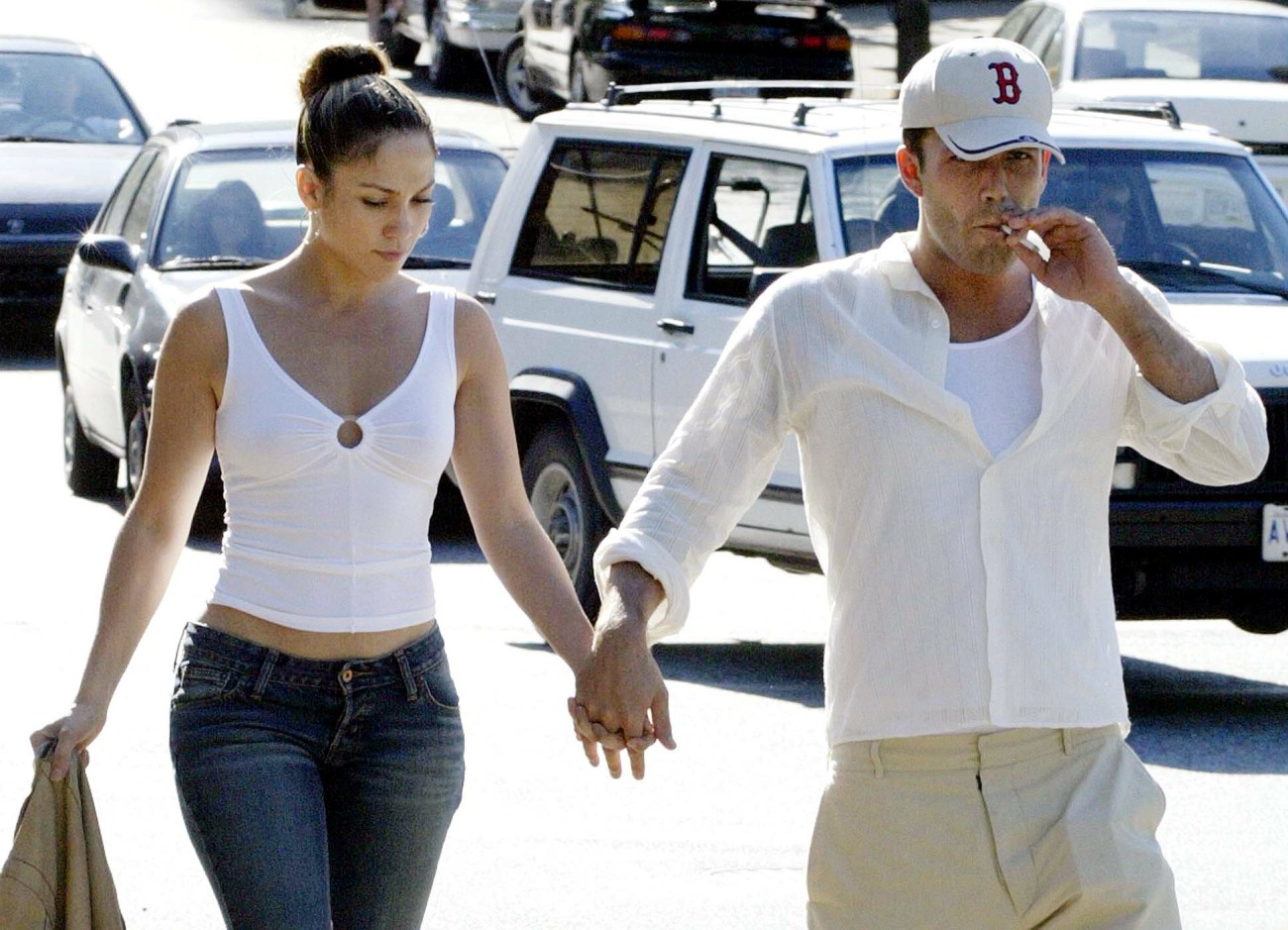 Photos courtesy of Avalon Red, Backgrid.