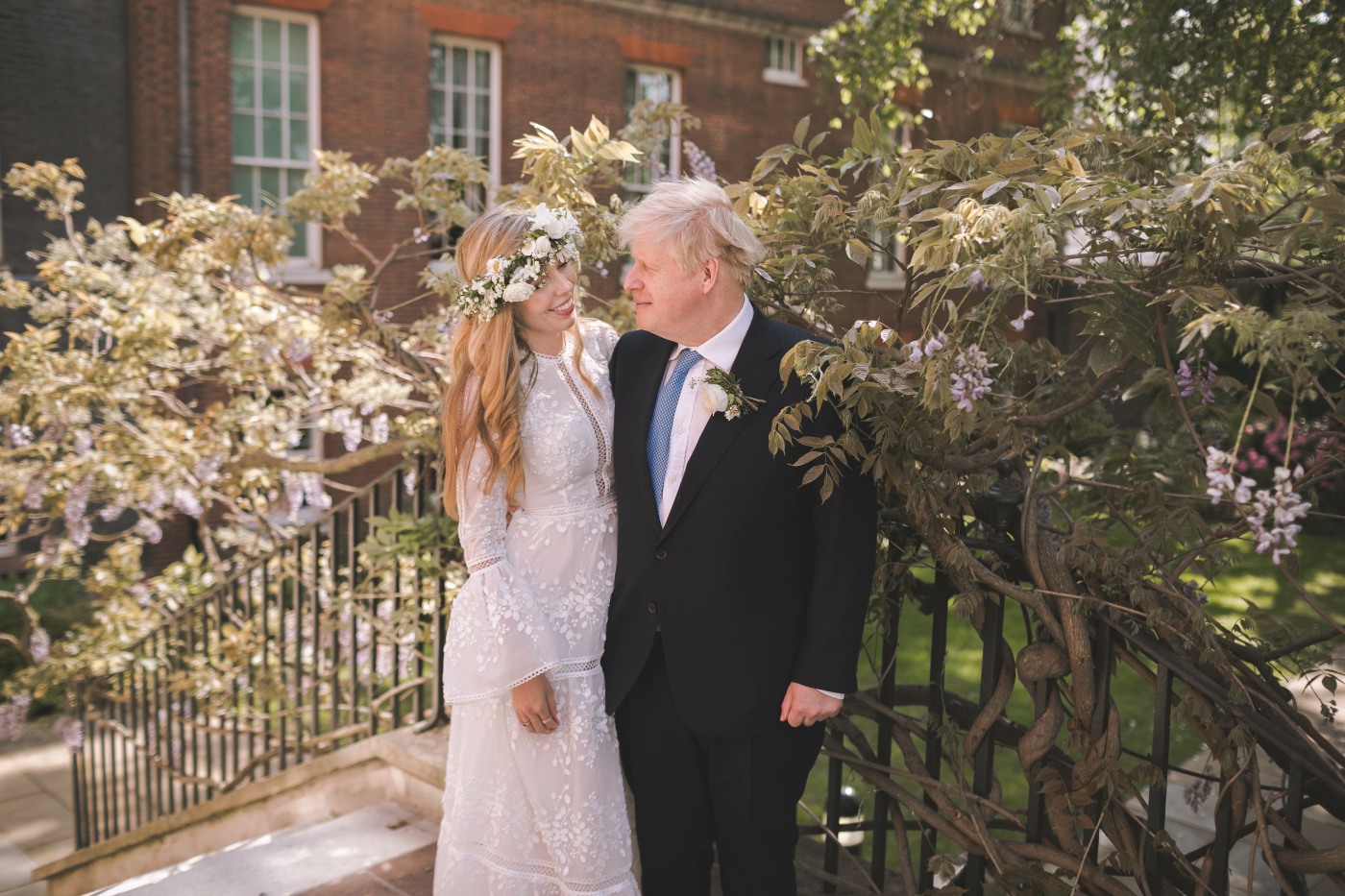 I don't know Carrie Symonds but I know she could do better than this. Carrie Symonds had been British prime minister Boris Johnson's girlfriend, fiancee and live-in partner for several years. They met and got together when he was still married to his second wife. She gave birth to their son Wilfred last year, following both her and Boris's Covid infections. Boris's infection was so bad, it honestly felt like he was close to dying, and he was hospitalized for a while and put on oxygen. And now they're married. They got married in a quiet "pandemic wedding" at a Catholic church in London, just a short distance from 10 Downing Street. There's a lot of talk about how Johnson is particularly embattled these days, although he's very Trumpian in his love of drama, so much of the current newscycles feel self-inflicted. This quickie wedding also has the feel of a political deflection or distraction, but congrats to the happy couple.
Only a week ago, Prime Minister Boris Johnson of Britain and his fiancée, Carrie Symonds, sent friends save-the-date cards for a wedding in July 2022, according to several British newspapers. But on Saturday, Mr. Johnson and Ms. Symonds were married in a stealth ceremony at Westminster Cathedral in London. A spokesman for the prime minister's office confirmed on Sunday: "The prime minister and Ms. Symonds were married yesterday afternoon in a small ceremony at Westminster Cathedral. The couple will celebrate their wedding with family and friends next summer."

It was a characteristically dramatic twist for a relationship that had unfolded in a frenetic way from the very start. Mr. Johnson, 56, moved into his official residence in Downing Street with Ms. Symonds in 2019 before his divorce from his second wife, Marina Wheeler, had been completed. Ms. Symonds gave birth to a son, Wilfred, last spring, only weeks after Mr. Johnson had survived a near-fatal bout with Covid-19.

It is the third marriage for Mr. Johnson and the first for Ms. Symonds, 33, who has recently come under scrutiny for her role in an expensive refurbishment of the prime minister's official quarters at Downing Street, which was initially financed by a donor to the Conservative Party.

The afternoon wedding, in London's main Roman Catholic cathedral — less than a mile from 10 Downing Street — was carried out in extreme secrecy, according to The Mail on Sunday and The Sun, which first reported the marriage on Saturday evening. Even Mr. Johnson's close aides were not told in advance of the ceremony. At about 1:30 p.m., according to The Sun, the church was abruptly cleared of visitors, and Mr. Johnson and his bride pulled up in a limousine.

In accordance with coronavirus restrictions, there were only 30 guests in the byzantine-style church — including Mr. Johnson's father, Stanley — all of whom had been invited at short notice. Ms. Symonds wore a long white dress but no veil, according to The Sun. The couple's year-old son was among the witnesses.

Mr. Johnson, who was baptized as a Catholic by his mother, converted to the Anglican faith while in boarding school. He met Ms. Symonds, a Catholic and a former Conservative Party communications aide, while he was married to his second wife, Marina Wheeler, with whom he has four children. Mr. Johnson has never publicly confirmed how many children he has.
"Mr. Johnson has never publicly confirmed how many children he has." Still crazy! No one knows how many children BoJo has! He could have secret children hidden in pockets across the English countryside. Anyway, what else to say? This feels like a mess and something which will end in tears and tabloid drama, but here we are.
Is anyone curious about Carrie's dress? It's a £2,870 embroidered tulle white dress by Greek designer Christos Costarellos. Carrie didn't buy it retail, she "rented" it on one of those sites. A pretty obvious attempt to look penny-pinching, especially given that she's apparently been doing expensive Downing Street renovations paid for by a Tory financier. Tacky.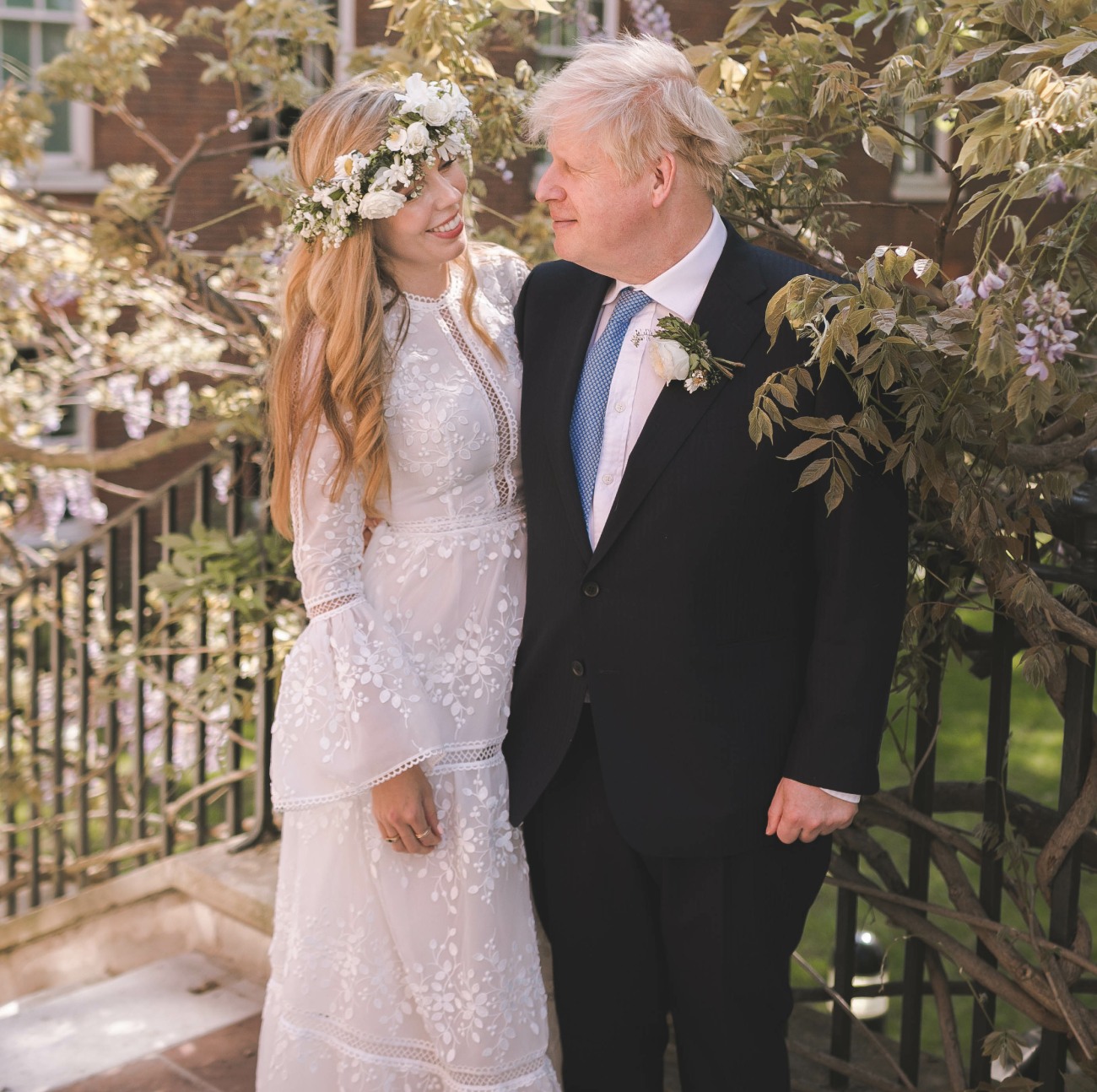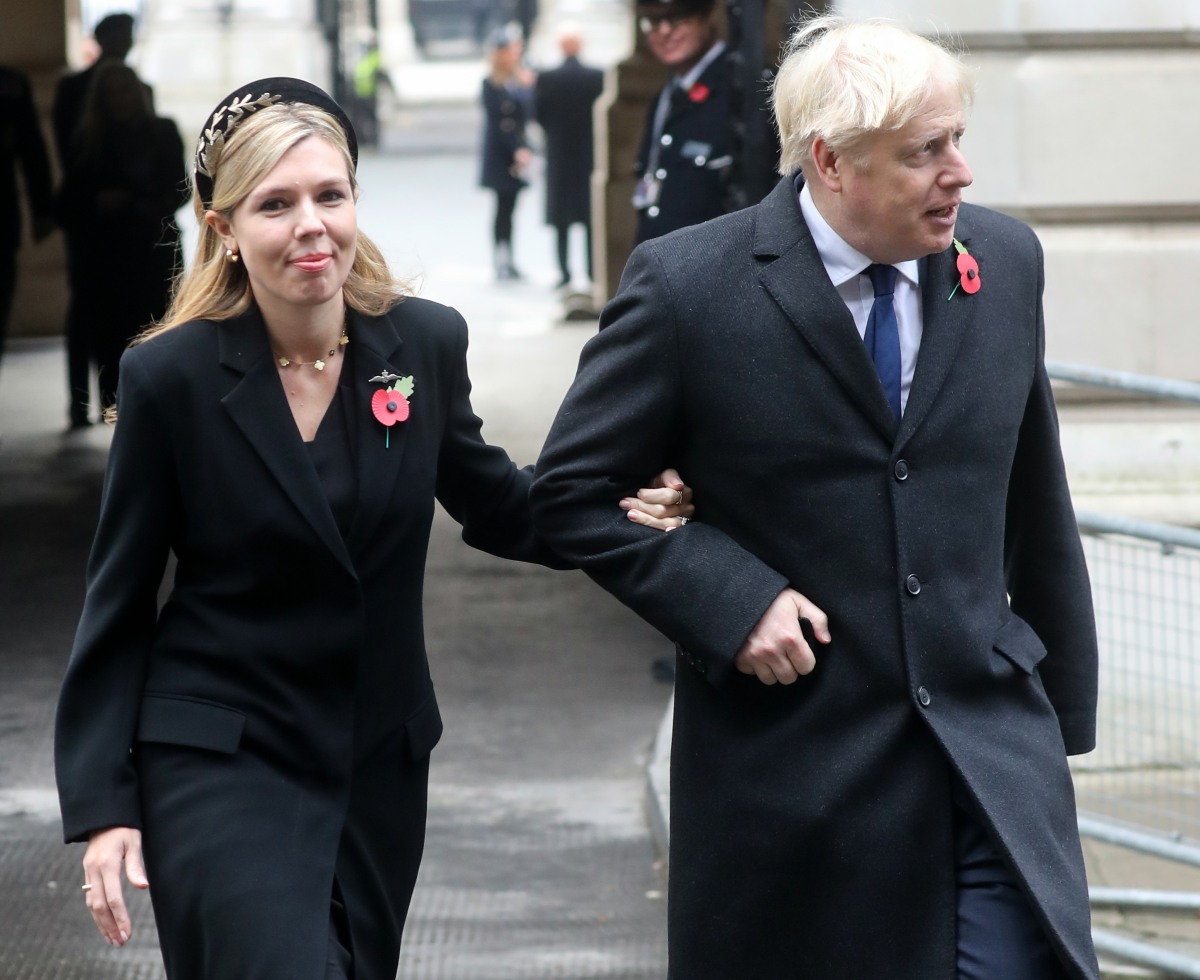 Photos courtesy of Avalon Red.