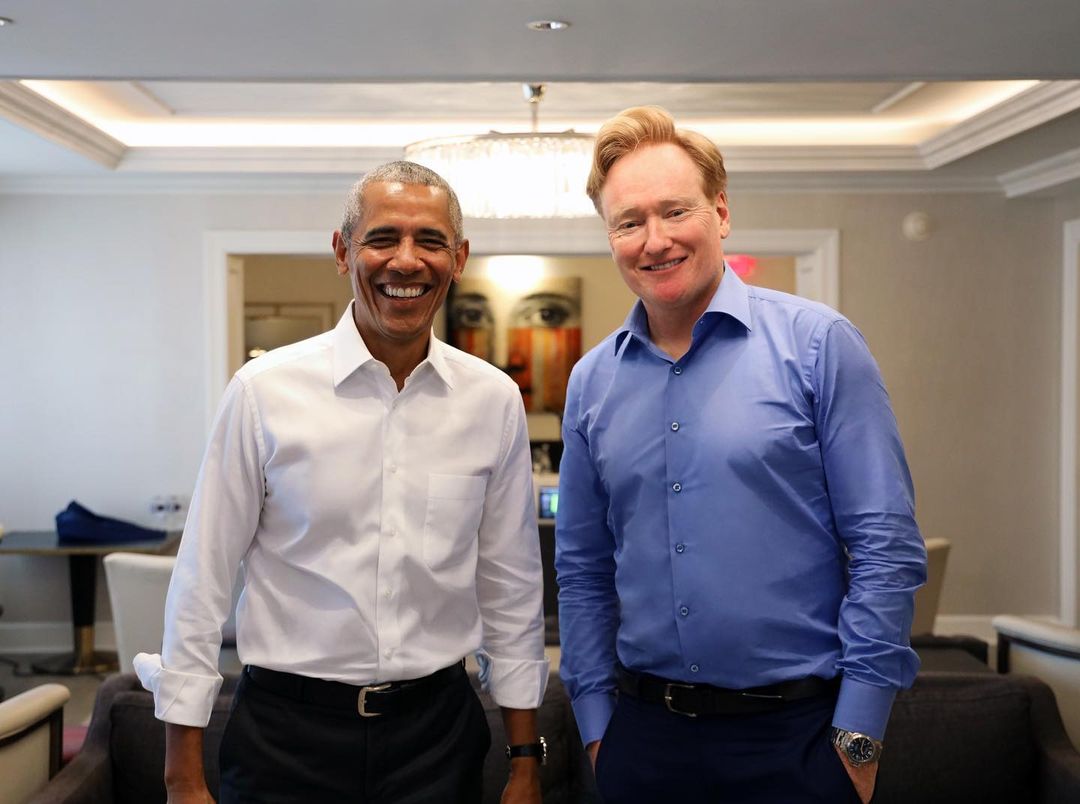 Barack Obama has had a lot to say lately about the state of the world. And per his usual, it is mostly positive. Besides celebrating his daughters' thoughtful activism, promoting his new memoir, A Promised Land, and privately calling out Donald Trump, Obama has been making the podcast rounds. Obama appeared on Conan O'Brien's Need a Friend podcast where he spoke about racial injustice and the pandemic. Obama stated that the world is healthier, better educated, and kinder than ever. Obama went on to say that progress isn't made in a straight line. Below are a few more highlights via People:
After a year of the COVID-19 pandemic, racial injustice and economic uncertainty, Obama shares some of the same wisdom he's imparted on his daughters Sasha, 19, and Malia, 22. "What I always tell young people is, if you examine history, then you come to the conclusion that as terrible as things are, the world is healthier, better educated, kinder on average than just about any time in human history," the A Promised Land author explains.

"The problem is we just don't make progress in a straight line. We have to be vigilant. We have to work hard. We have to push and be resilient," the father of two continues.

"That is what I hope I've instilled, not just in my daughters, and Michelle's instilled in our daughters, I hope that our body of work that continues is instilling in young people that sense of, 'Yeah, it's hard. You're not going to get a hundred percent of what you're hoping for. There'll still be injustice and racism and ignorance, but you can make things better,' " he says.
Barack did reference injustice, racism and ignorance, but as we've seen from him and his wife, they focus on the positive. I beg to differ that the world is healthier, kinder, and better educated. We're more connected than ever due to the Internet, but the Internet is a double-edged sword. Plus there are armed conflicts happening and innocent people being killed. I would prefer that people with these large platforms be more realistic. Barack and Michelle have made statements about George Floyd, Breanna Taylor and many others, but I would like them to say more as it concerns racial inequality. I am sure Obama has stronger thoughts than what he allows into the public sphere.
photos via Instagram