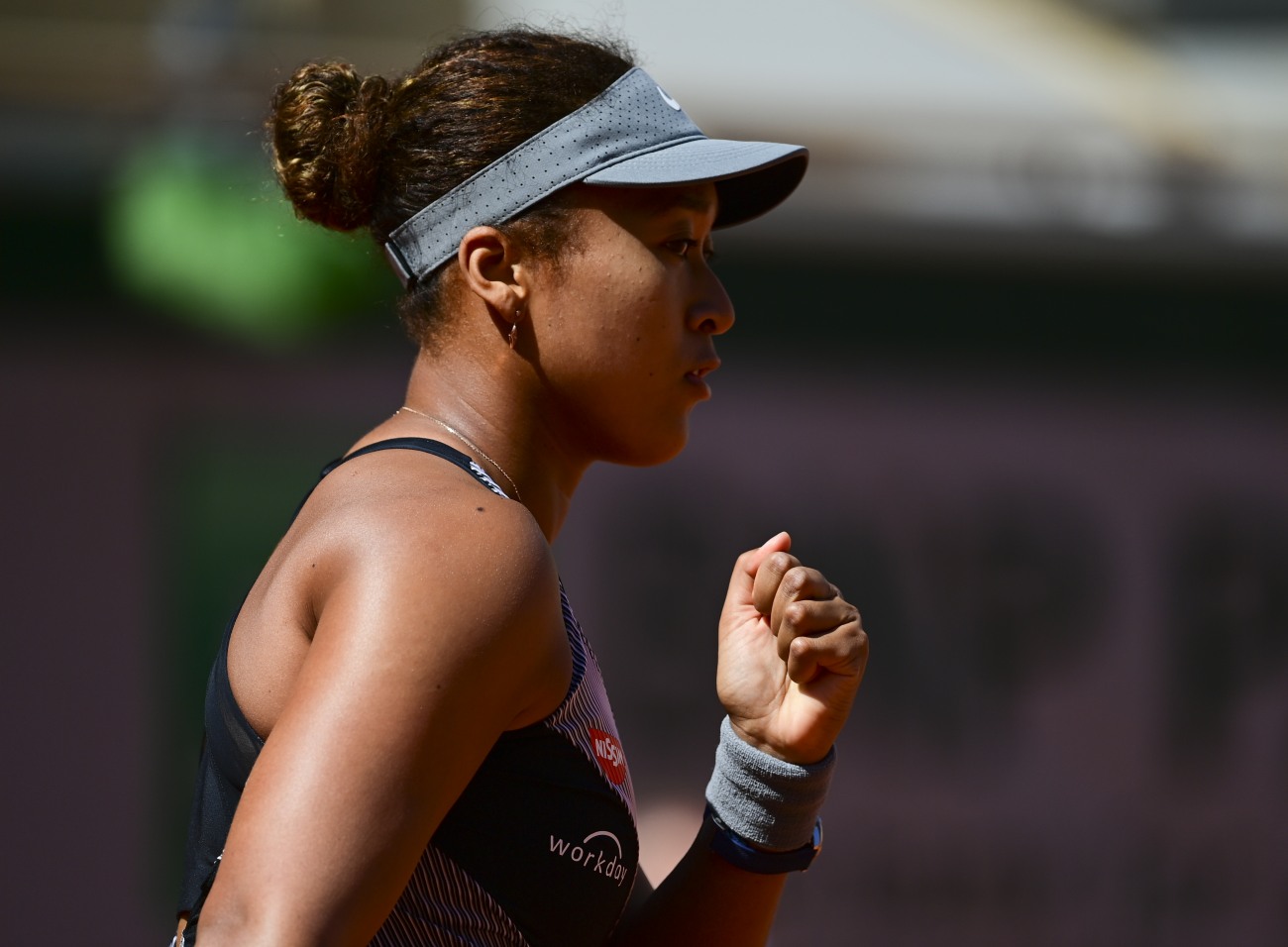 Naomi Osaka has withdrawn from the French Open following her Round One win on Sunday. As we discussed, days before the French Open began, Osaka released a statement on her social media, announcing that she would not participate in the mandatory press conferences at the tournament and she would pay the fines. In her first statement, she blasted the sports journalists covering tennis tournaments, writing that players are "asked questions that bring doubt into our minds and I am not going to subject myself to people who doubt me" and that "people have no regard for athletes' mental health and this rings very true whenever I see a press conference or partake in one." She accused her sport of "ignoring the mental health of athletes" and expressed her hope that her fines would go towards a mental health charity.
The reaction from the sports media, the mainstream media and the tennis establishment was immediate and all over the place. The top tennis players, already on the ground in Paris, were asked about Osaka in their pre-tournament interviews, and most players said versions of "my sympathy to Osaka, we don't know what she's going through, but doing media and press conferences is part of the job and I'm fine with it." Osaka then played her first match on the biggest court at Roland Garros and she was briefly interviewed on court following her win. After that, she did not go into her press conference. The FFT (the French Federation of Tennis, organizers of the French Open) then announced that Osaka would be fined $15K for missing her first presser, but they made note of their worst case scenario as they also crafted their statement/threat with the other Slams (the US Open, Australian Open and Wimbledon):
Naomi Osaka announced last Wednesday on social media that she would not participate in the mandatory media interviews at Roland-Garros 2021. Following this announcement, the Roland-Garros teams asked her to reconsider her position and tried unsuccessfully to speak with her to check on her well-being, understand the specifics of her issue and what might be done to address it on site.

Following the lack of engagement by Naomi Osaka, the Australian Open, Roland-Garros, Wimbledon and the US Open jointly wrote to her to check on her well-being and offer support, underline their commitment to all athletes' well-being and suggest dialog on the issues. She was also reminded of her obligations, the consequences of not meeting them and that rules should equally apply to all players.

Naomi Osaka today chose not to honour her contractual media obligations. The Roland-Garros referee has therefore issued her a $15,000 fine, in keeping with article III H. of the Code of Conduct.

The mental health of players competing in our tournaments and on the Tours is of the utmost importance to the Grand Slams. We individually and collectively have significant resources dedicated to player well-being. In order to continue to improve however, we need engagement from the players to understand their perspective and find ways to improve their experiences. Every year we seek to deliver better experiences to our fans, our players and our people, and we have a long and successful track record in achievement on this count.

A core element of the Grand Slam regulations is the responsibility of the players to engage with the media, whatever the result of their match, a responsibility which players take for the benefit of the sport, the fans and for themselves. These interactions allow both the players and the media to share their perspective and for the players to tell their story. The facilitation of media to a broad array of channels, both traditional and digital, is a major contributor to the development and growth of our sport and the fan base of individual players.

We have advised Naomi Osaka that should she continue to ignore her media obligations during the tournament, she would be exposing herself to possible further Code of Conduct infringement consequences. As might be expected, repeat violations attract tougher sanctions including default from the tournament (Code of Conduct article III T.) and the trigger of a major offence investigation that could lead to more substantial fines and future Grand Slam suspensions (Code of Conduct article IV A.3.).
[From Roland Garros/The Slams]
All of that means that tournament organizers and WTA officials were likely trying to communicate with Osaka and her team for days, only to be ignored. So they went nuclear and said that if she continued to opt out of press conferences, she could be disqualified from the French Open and possibly suspended from the tour entirely.
This caused a lot of whataboutism, especially about the fact that there are two ATP players in the French Open right now who are facing accusations of domestic violence, and the ATP tour and the Slams have not breathed a word about those guys. It was widely felt – even by former pros and the tennis commentary class – that FFT had gone far over-the-top with their threats of disqualification and suspension. Throughout it all, it definitely felt like everyone involved, including Osaka, were talking past each other instead of talking to one another. This was a sensitive situation which could have been handled privately with the multitude of WTA and Slam supervisors, tournament doctors and accessible mental health professionals attached to the major events. Instead, it ended in a f–ked up stand-off: a global tennis star versus the sports media, the tennis establishment and all four major tournaments. And then Osaka withdrew from the French on Monday:
— NaomiOsaka大坂なおみ (@naomiosaka) May 31, 2021
I feel sorry for her and I absolutely think this was the right decision for her. I think everyone involved needs a big breather, and it would not even surprise me if Osaka withdrew from Wimbledon too. I also appreciate that she acknowledged that her first statement could have been clearer, because I think her wording (and her initial anti-press thing) became the focus of so many people's reactions. The reason she notes that she would never trivialize mental health is because her sister Mari wrote (and then took down) a Reddit post where Mari tried to explain why Naomi was refusing to do press, and Mari made it sound like Naomi was skipping media because she didn't want to answer questions about being bad on clay.
Confirmed with Naomi Osaka's team that this Reddit post is indeed from her older sister, Mari Osaka. Gives unique insight amid Naomi's silence.

(Worth noting, probably, that Osaka did not do press after her loss in Rome to Pegula, from what I've heard, as she wasn't requested.) pic.twitter.com/VtYT57bOYS

— Ben Rothenberg (@BenRothenberg) May 30, 2021
…and now Mari Osaka has removed the statement from her Reddit post and replaced it with this. pic.twitter.com/QtPNJnKUO2

— Ben Rothenberg (@BenRothenberg) May 30, 2021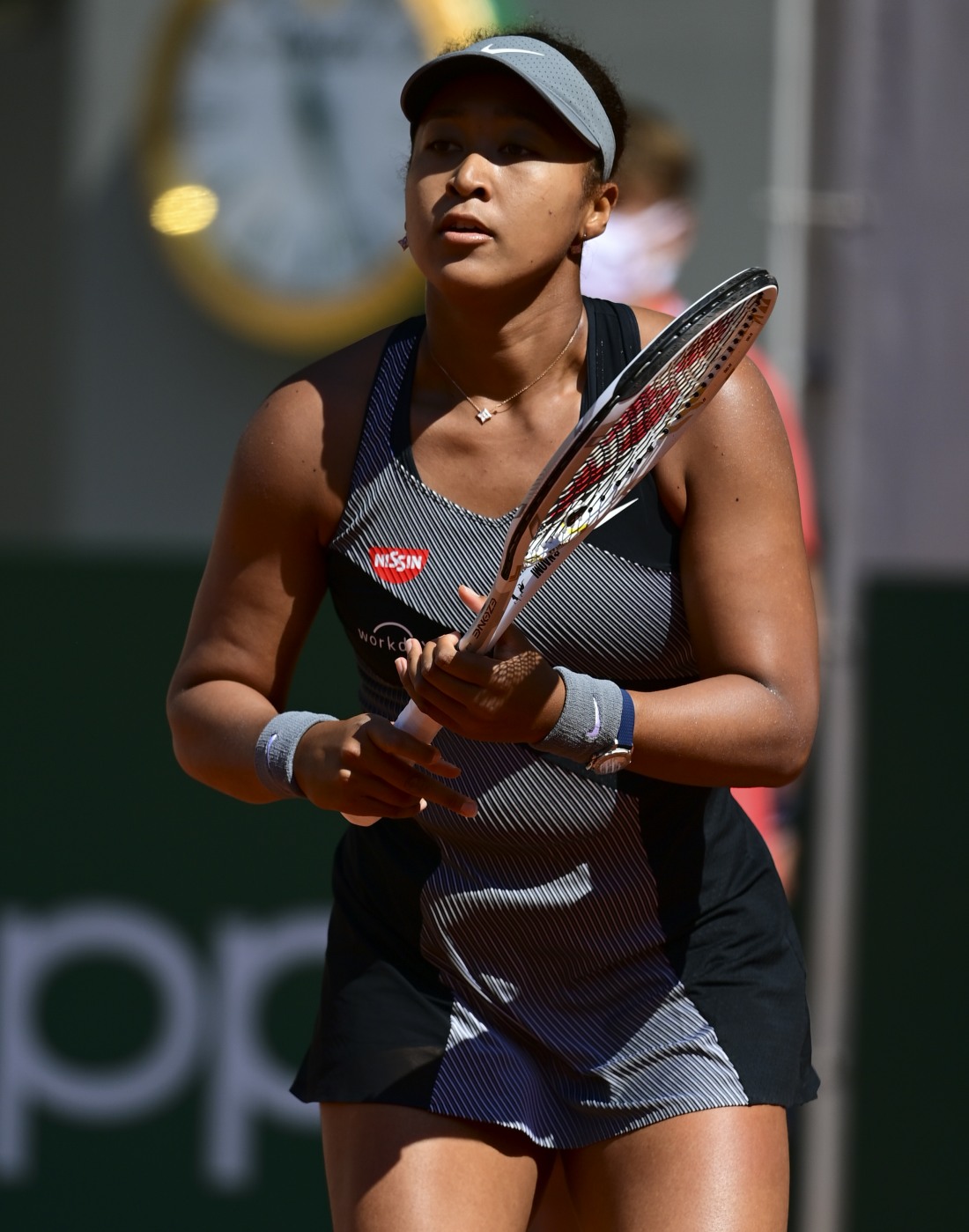 Photos courtesy of Avalon Red.