Last week Dick Van Dyke was trending on Twitter, and someone said there needs to be a special category for older celebrities that are trending for a fun reason and not because they've died. I agree. Fortunately, Mr. VD was trending because he'd announced his intention to stick around until he's 100 years old. And I say good for him. Dick is 95 years old presently. He just received the Kennedy Center Honors, presented to him by his Bye Bye Birdie co-star, Chita Rivera. Dick recently told CBS This Morning he has a morning workout routine that allows him to keep dancing. Dick said if he has it his way, he's going to keep on dancing and singing until he's hit his century mark.
Dick Van Dyke isn't slowing down!

In a new interview with CBS This Morning, the 95-year-old movie star shows off his at-home workout routine, including doing sit-up exercises in his Malibu home's backyard. During the chat, Van Dyke proudly says he's "still dancing" as he talks about staying active while aging.

"I'm 95, and a lot of my friends won't do these," he says, demonstrating his fitness regimen on the ground. "… So all you old guys out there, listen to me, I'm telling you: You can keep going for a long— I'm still dancing! And singing!"

Van Dyke goes on to say that he views himself as an "active" actor, looking back on his role in 2018′s Mary Poppins Returns when he did an intricate dance sequence. He says he was given "three versions and I took the hardest one. I had to prove I could do it."

"I'm looking forward to 100," he says later in the interview. "George Burns made it, and I'm gonna do it too!"
I posted the clip from CBS This Morning below. In it, Dick demonstrates some of his exercises. That, coupled with his sharp mind during the interview, make it easy to believe he will reach his 100th birthday. I've always been a fan of his and it's so obvious how much he loves being a song and dance man, which is how he refers to himself rather than an actor. He's incredibly talented, but what he brings to his art is pure joy. It's a big part of why I love to watch him dance, because you become infected with his enthusiasm. Who else but Dick Van Dyke could use that terrible cockney accent in Mary Poppins and still nail that role?
And remember that Dick was considered the most wholesome person. He came clean in the 70s about being an alcoholic and championed recovery even though his career took a hit for it.
Another thing keeping Dick young is his 49-year-old wife, Arlene Silver. They've been married for nine years. Arlene is his second wife. He was married to Margie Willet for almost 20 years at the start of his career, but he was with his partner Michelle Triola for 30 years until her death in 2009. There's 46 years between Arlene and Dick, which is a lot, but they seem absolutely smitten with each other and neither ever thought they'd end up with anyone else. They address their age difference frequently, poking fun at it and generally saying they didn't expect to fall for each other either. Good for them. I hope they get to dance at their 15th anniversary.
WATCH: @AnthonyMasonCBS spoke to legendary award-winning actor #DickVanDyke, who found success with his own brand of singing, dancing and physical comedy. The beloved entertainer is 1 of 5 artists being honored by the @KenCen for their immense contribution to American culture. pic.twitter.com/MpU8omFZ78

— CBS This Morning (@CBSThisMorning) June 1, 2021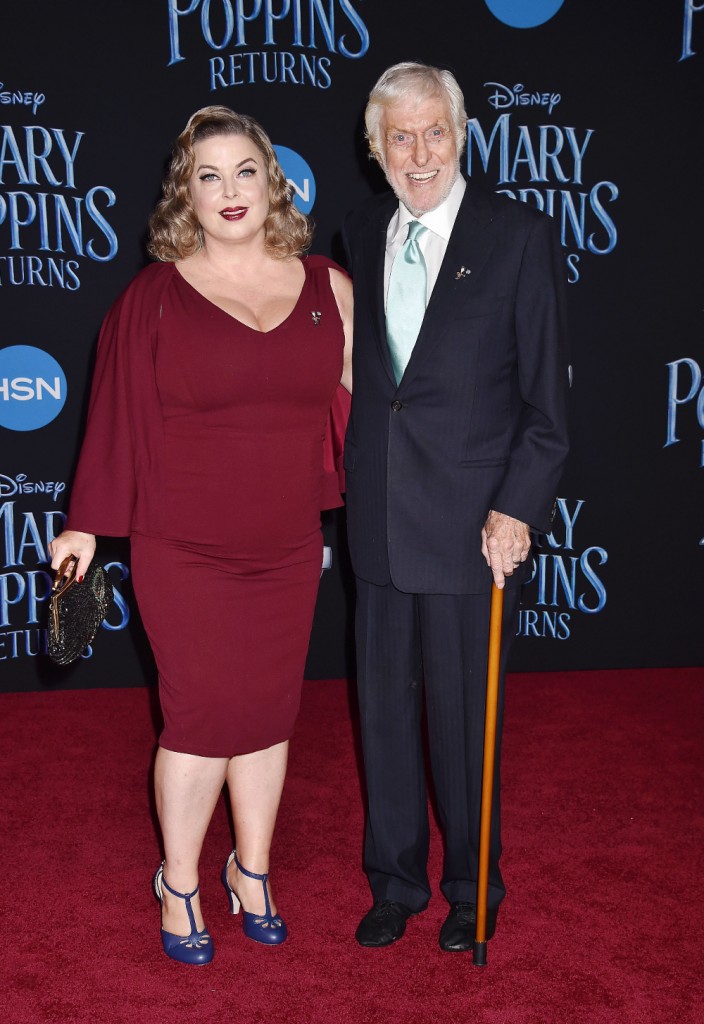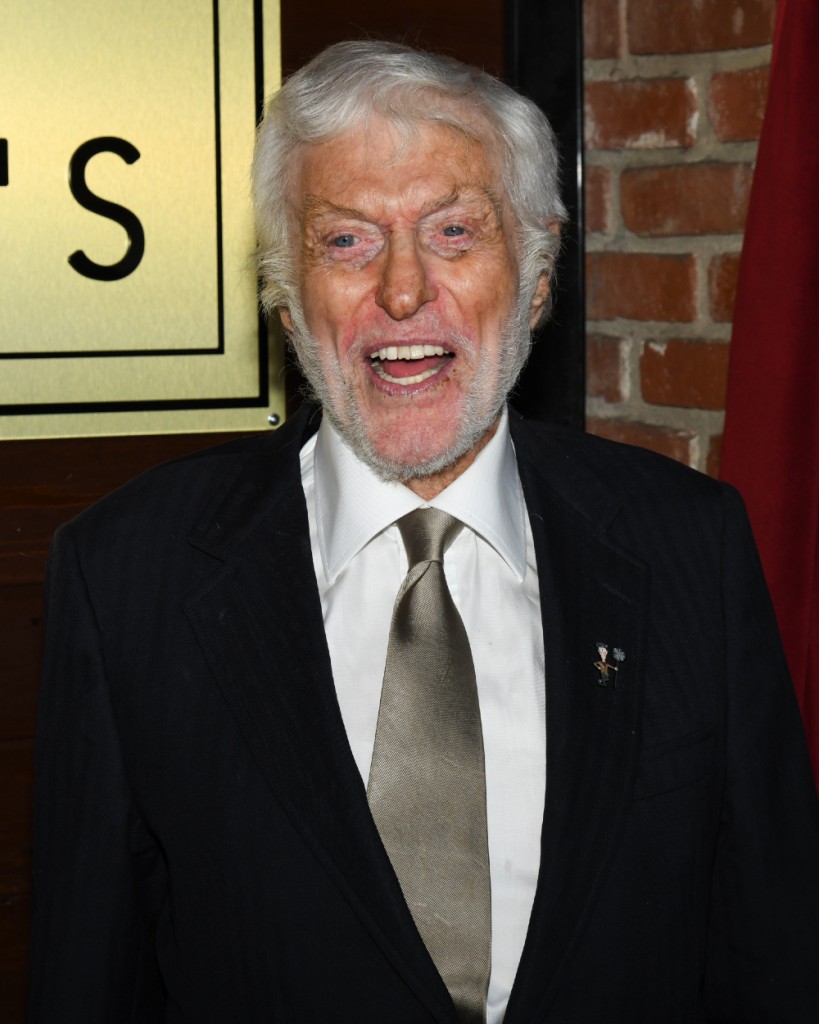 Photo credit: Getty Images, Twitter and Avalon Red