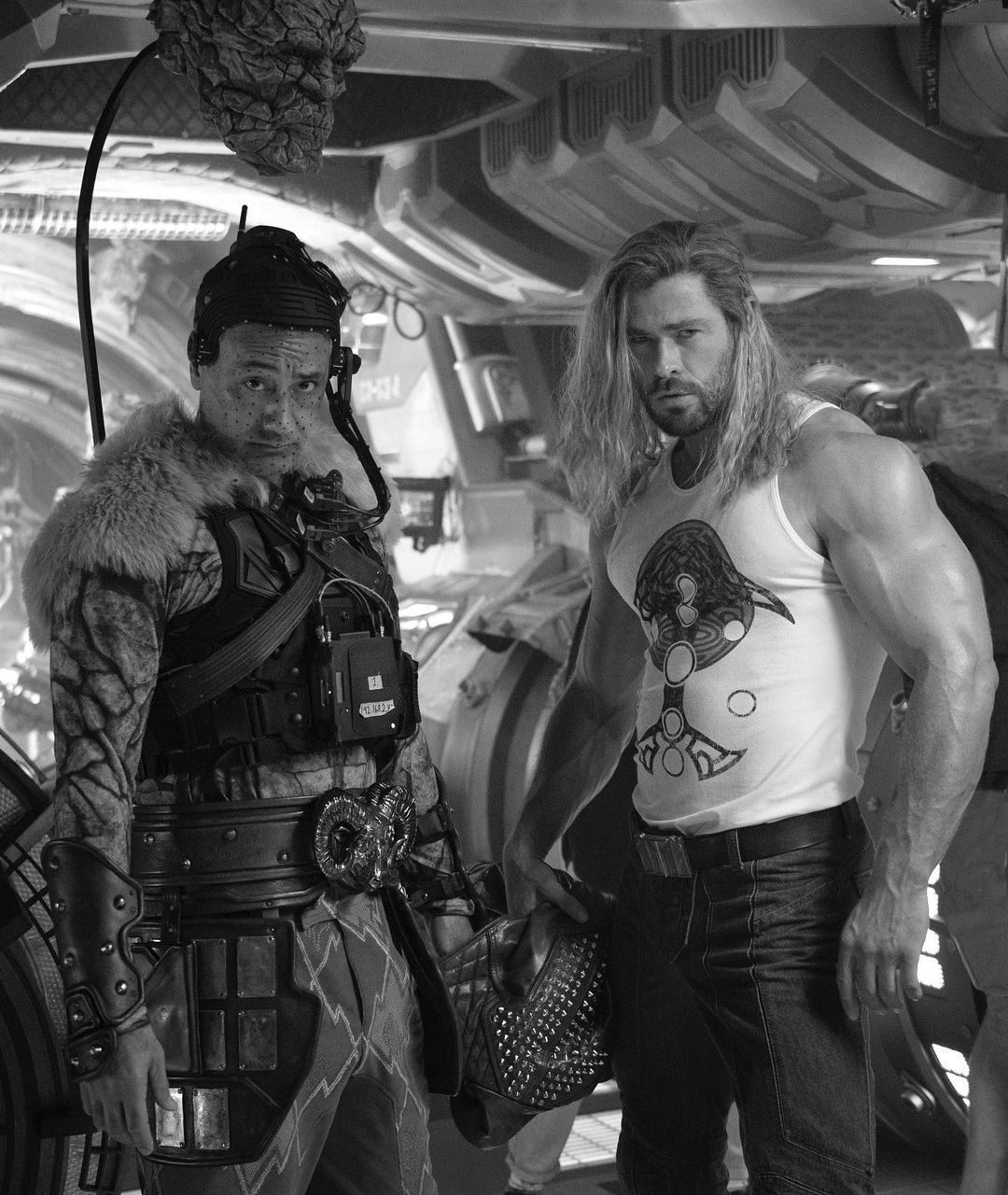 This was the headline Disney and Marvel wanted to see: Thor: Love and Thunder has wrapped in Australia. The cast and crew of the film assembled in Australia several months ago, because Oz is Covid-free and they're all able to work freely without pandemic prohibitions, only they can't leave and return. Everyone has been stuck in Oz indefinitely and they've been partying their asses off and possibly getting into boozy polyamorous relationships. Who knows! But it's over now, or at least the production side of it is over. I would imagine a lot of people will probably stay in Oz for a while just to continue the party.
Chris Hemsworth posted the above photo with the announcement of the end of production. Can we talk about his body for a second? This is too much. He did too much for this production. I understand that Marvel wants him to be big, bulky and ripped, but holy Jesus. The size of his arms!!
Disney/Marvel's upcoming Thor: Love and Thunder has officially finished shooting, according to Chris Hemsworth's Instagram. The movie, which reteamed the MCU actor with Oscar-winning filmmaker Taika Waititi after 2017's Thor: Ragnarok, is set for theatrical release on May 6, 2022.

Wrote Hemsworth, who posed with Waititi: "That's a wrap on Thor Love and Thunder, it's also national don't flex day so I thought this super relaxed photo was appropriate. The film is gonna be batsh-t crazy off the wall funny and might also pull a heart string or two. Lots of love, lots of thunder! Thank you to all the cast and crew who made this another incredible Marvel journey. Buckle in, get ready and see ya in cinemas!! @taikawaititi @marvelstudios @jasinboland"

Waititi wrote the fourthquel with Jennifer Kaytin Robinson. The pic stars Karen Gillan, Tessa Thompson, Natalie Portman, Matt Damon, Russell Crowe, Melissa McCarthy, Sam Neill, Sean Gunn, Jaimie Alexander and Christian Bale as Gorr the God Butcher.

The Thor trilogy to date has grossed $1.94 billion at the global box office. Waititi's Ragnarok is the highest-grossing installment in the series at $853.9M worldwide.
It should be noted that I have not seen one photo of Christian Bale this entire time. It's possible that he's slipped under the radar in Australia, or maybe he's just not into that partying lifestyle at this point. Anyway, hope everything turns out well and everybody had fun.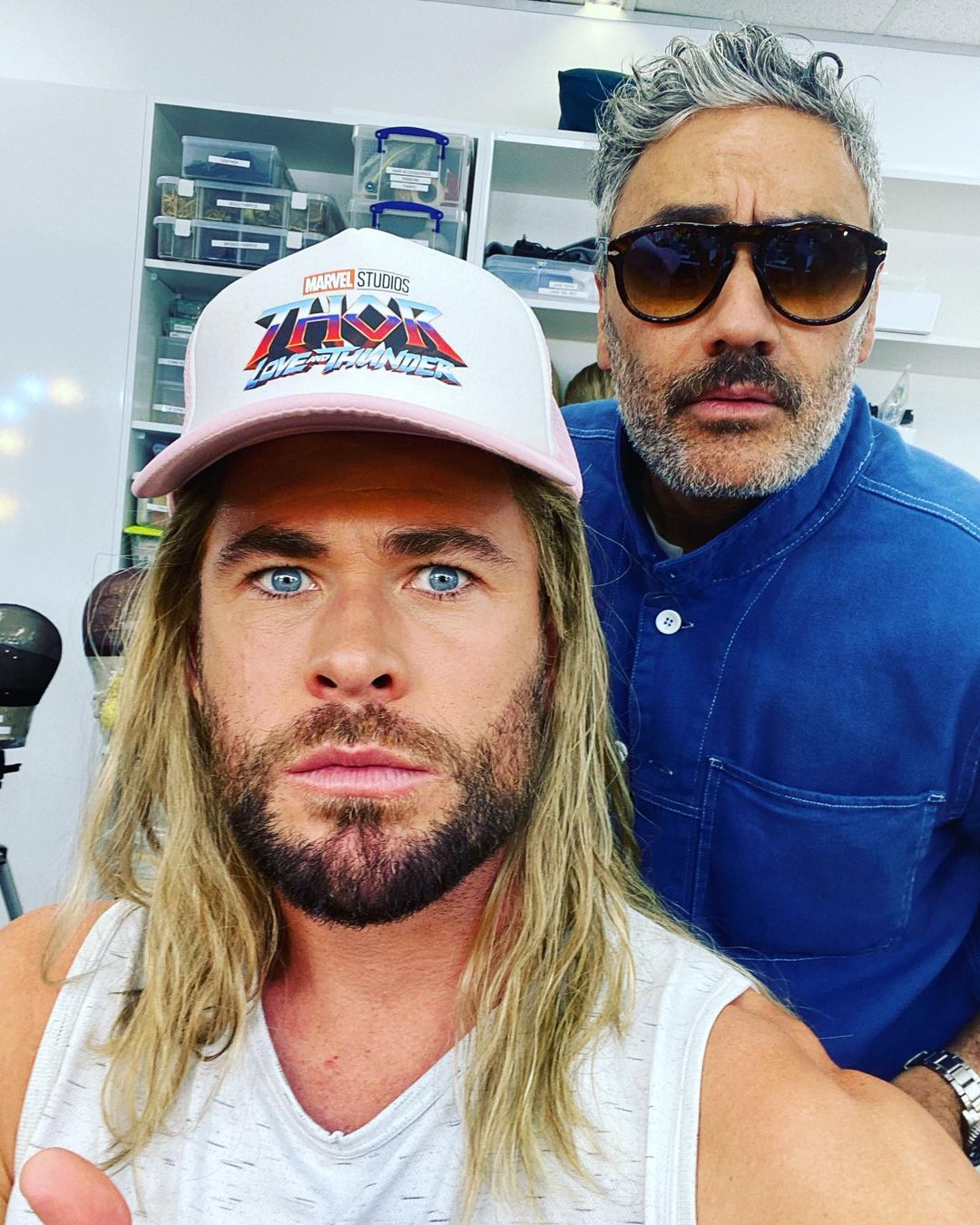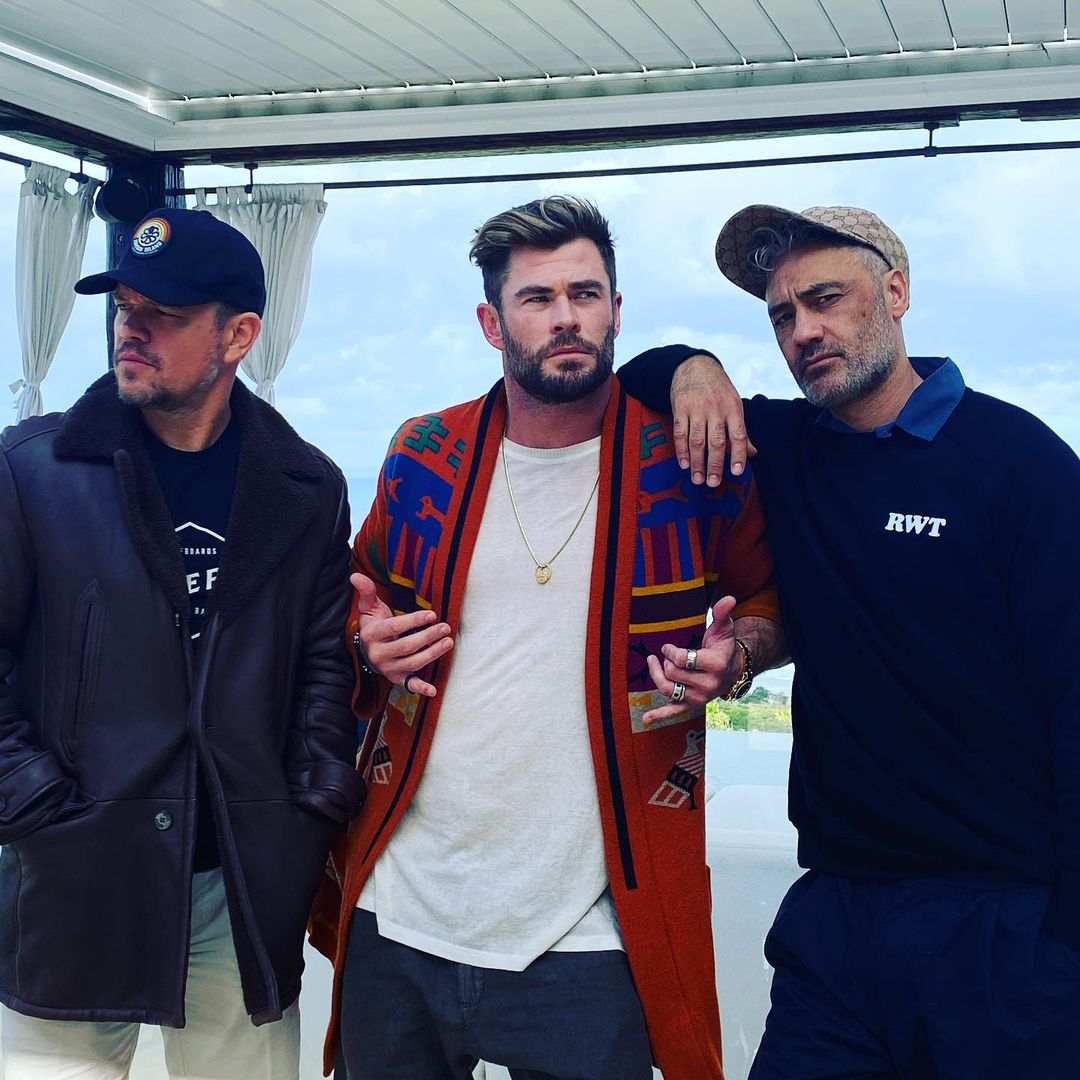 Photos courtesy of Chris Hemsworth's IG.