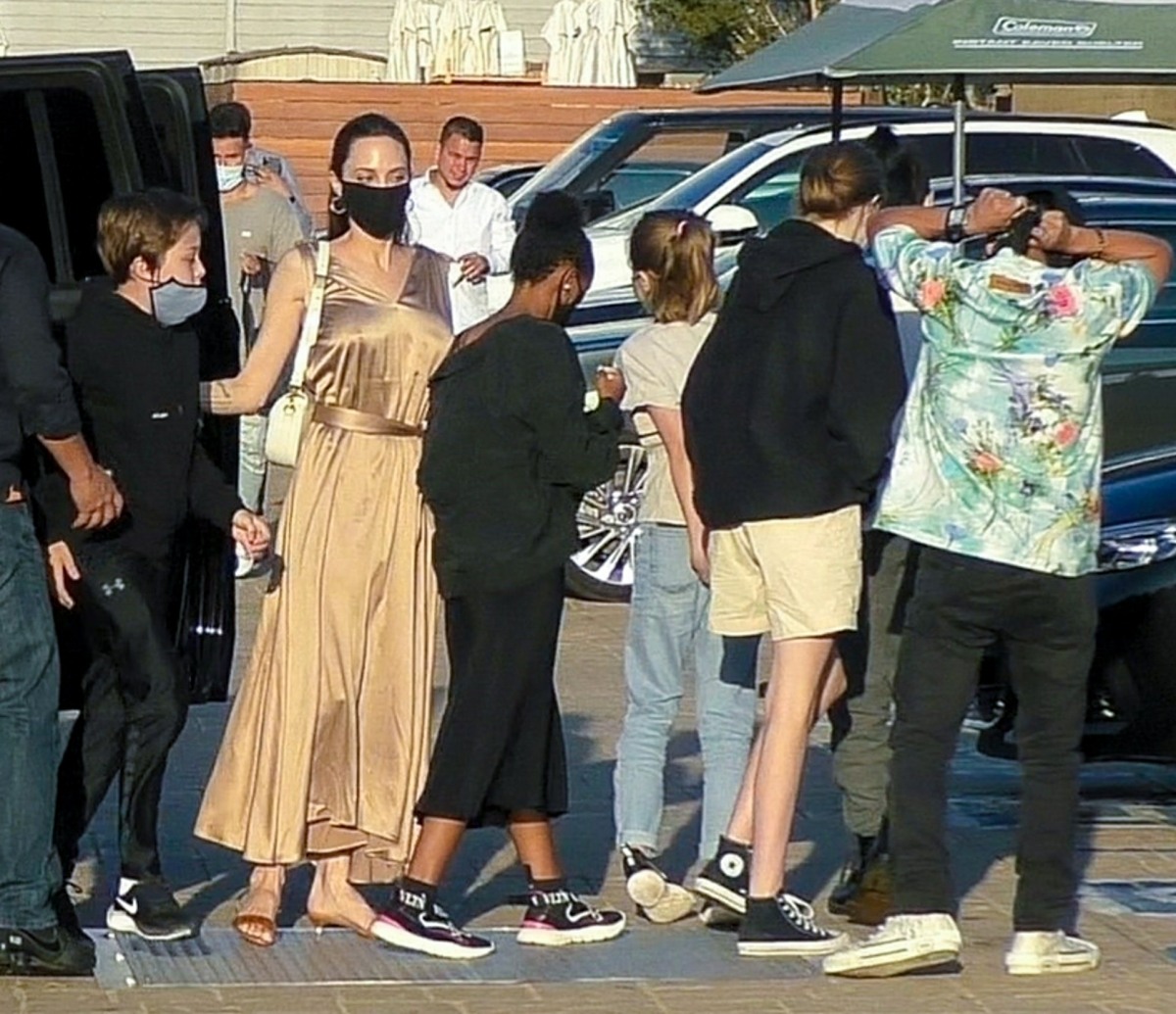 Angelina Jolie celebrated her 46th birthday last Friday. She now shares her birthday with Lil' Montecito, aka Lilibet "Lili" Diana Mountbatten-Windsor. Apparently, June 4th birthdays are for GOATs only. Over the weekend, the Daily Mail had exclusive photos of Angelina out with her kids out to dinner, and the Mail made it all about how Jolie "put on a brave face" after being "bitterly disappointed" by the custody ruling. When in fact, Angelina's kids took her out to dinner and it was a big surprise:
Angelina Jolie recently rang in her 46th with six of the best gifts in her life. The Academy Award winner enjoyed a celebratory birthday dinner with her kids on Friday night at Los Angeles restaurant TAO, first reported by The Daily Mail.

"They had a great day celebrating at home, and the kids surprised her with a special dinner out," a source confirms to PEOPLE.

Jolie shares Maddox, 19, Pax, 17, Zahara, 16, Shiloh, 15, and 12-year-old twins Vivienne and Knox with ex-husband Brad Pitt, 57.

Earlier this year, Jolie raved about her kids, who have mastered the Mother's Day experience over the years.

"My kids have always been amazing at Mother's Day. The fun for me is that I don't plan anything, I don't do anything, and they all tend to work together to surprise me with something," she told Extra. "It is just the knowing that they are doing something together and thinking of something together, and that they want to and that they think it is important always makes me cry," Jolie added. "They always joke about how quickly it makes me cry. They will laugh at how many times I cry in the day or how quickly I cry … 'Oh, there she goes!'"
I 100% believe that Angelina is one of those moms who says sh-t like "we don't have to do anything for my birthday on Friday" and her kids roll their eyes and they're like, "we remembered your birthday and we're taking you out to dinner, mom." Anyway, I'm glad her kids did this and it's super-cute to see all of the teenage Jolie-Pitt kids hustle out of TAO like total pros. Pax waiting until Angelina is settled in the backseat before he closes her door – what a gentleman.
Angelina Jolie and her six kids leaving TAO restaurant in LA. Pax making sure Angie's settled and closing the door for her makes me soooooo soft 🥺🥺🥺💗💗💗

He does it every time and you can just see how much they love and respect their mother. 🥺❣️ #AngelinaJolie pic.twitter.com/bFuyD2S6T5

— jam (@joliesgem) June 5, 2021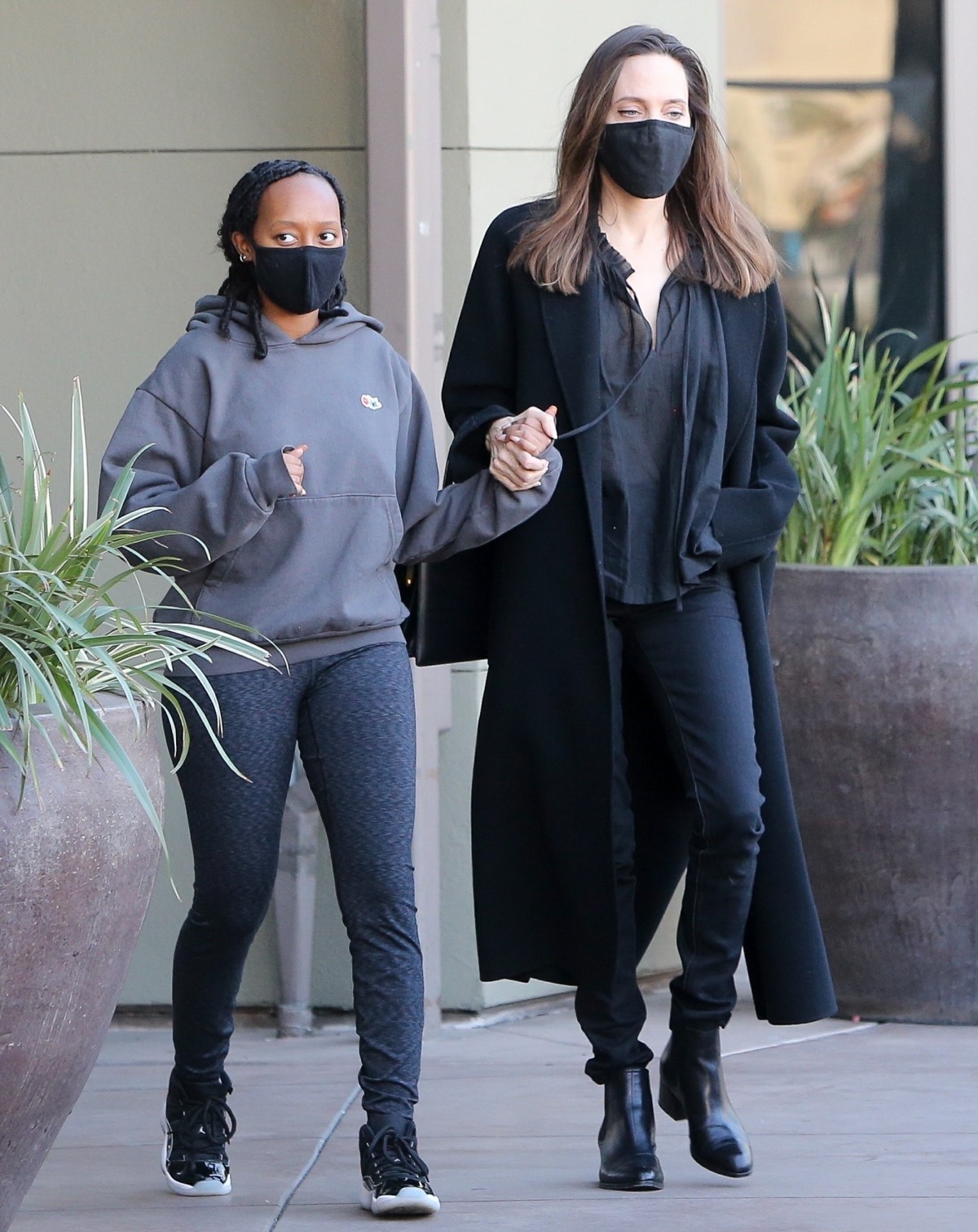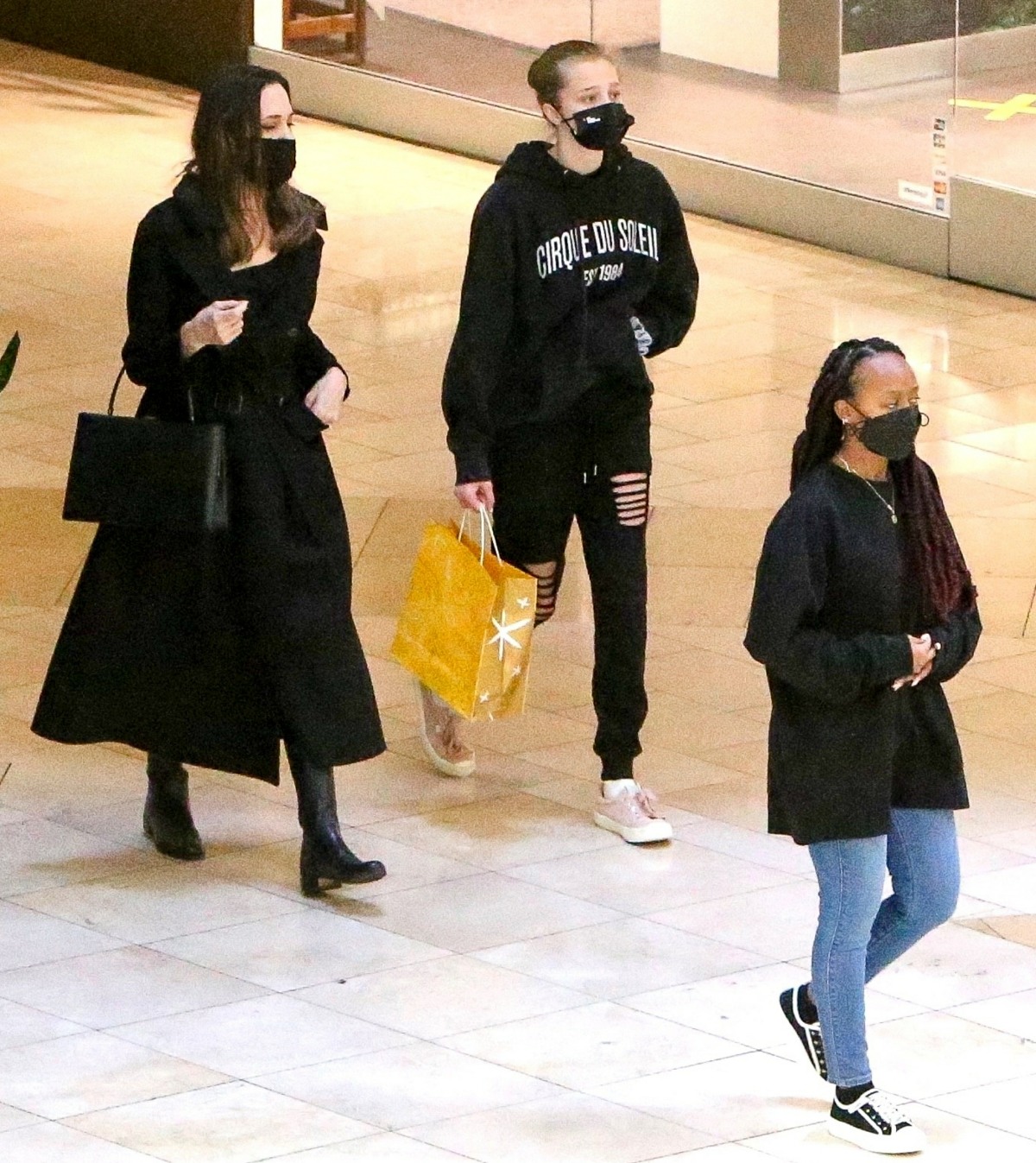 Photos courtesy of Backgrid.