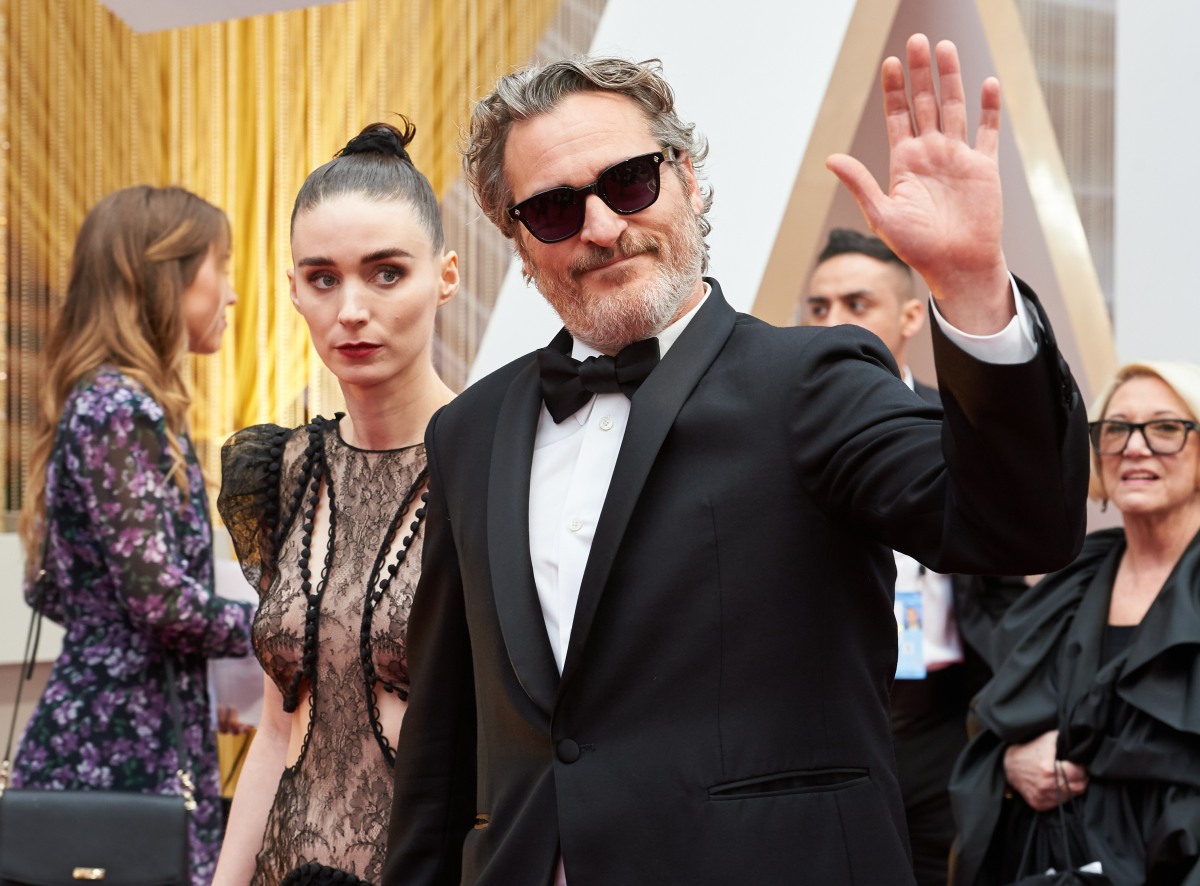 Joaquin Phoenix and Rooney Mara welcomed their son River last September. It still makes my chest tighten when I think about Joaquin naming his son after his beloved late brother. I want Joaquin and Rooney and baby River to be happy and to live their lives on their own terms. Which includes… veganism. Both Joaquin and Rooney are vegans, but according to Joaquin, they're not going to force that on River. They're just going to tell them why they don't eat animals, and if River ever tries to eat a hamburger, his dad will describe what happens in the slaughterhouse as the child eats. Some highlights from this new interview:
On whether River will be vegan: "Well, certainly I would hope that [he is vegan], but I'm not going to impose my belief on my child. I don't think that's right. I'm going to educate him about the reality. I'm not going to indoctrinate him with the idea that McDonald's have a Happy Meal because there's nothing f***ing happy about that meal. And I'm not going to tell him that it's OK to read books about all the wonderful little farm animals, and they say 'oink oink oink' and 'moo moo moo,' and not tell him that that's what a hamburger is. So I'm not going to perpetuate the lie, but I'm also not going to force him to be vegan. I'll support him. That's my plan."

Animal rights are part of the fight against injustice: "For me, I see commonality. I think whether we're talking about gender inequality, or racism or queer rights or indigenous rights or animal rights, we're talking about the fight against injustice. We're talking about the fight against the belief that one nation, one people, one race, one gender or one species has the right to dominate, control and use and exploit another with impunity."

On his Oscar speech: "I'll be honest with you here. I did not want to get up anywhere and do anything. I was not excited about the opportunity. It's just not who I am. I was full of fear." While he knew it would be easier to say thank you and leave, Phoenix chose to use the moment to speak out. "I was in that situation and there was a part of me that just wanted to say, 'Thanks so much, great, goodnight.' But I felt like I had to. If I'm up here, I can't just thank my mum."

How River inspired him to be vegan: "My brother, River, and my sister Rain said, 'If we're not going to eat this then we shouldn't take their milk, or wear leather.' That was 43 years ago."
[From The Times via Yahoo]
Whew, that's a lot! I mean, I respect Joaquin's passion on animal rights and veganism and all of that. I don't think animal rights are the same thing as human rights or the fight against institutionalized racism or the fight against inequality, but Joaquin does and that's his right. Mostly, though, I'm just concerned that Joaquin really is planning to indoctrinate River? He says he won't, but then describes how he's going to lecture River and… you know, indoctrinate him. If River comes home from school one day and announces that he had chicken nuggets and he liked them, there will absolutely be consequences. I hope Rooney is more of a moderating influence, don't you?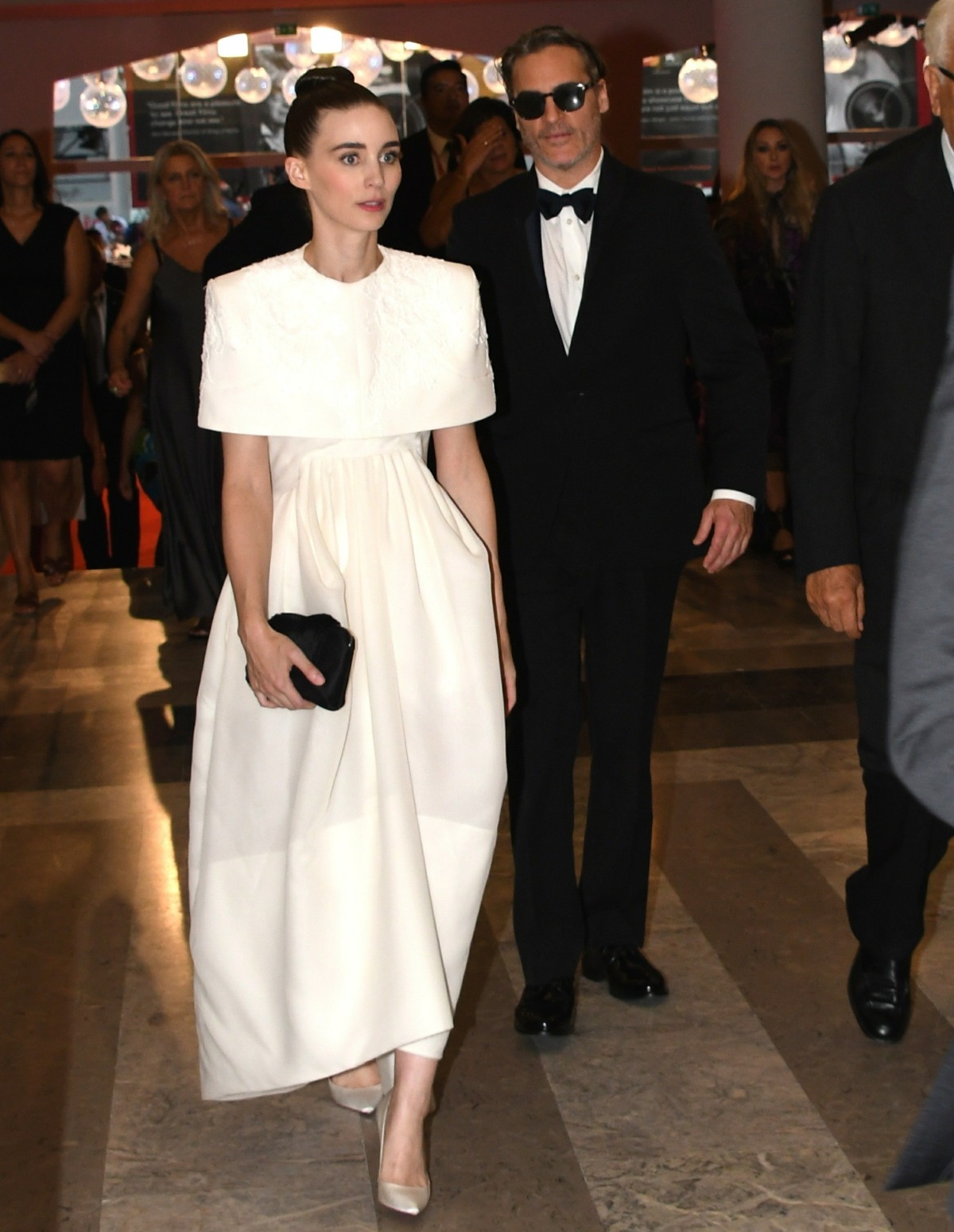 Photos courtesy of Avalon Red, Backgrid, WENN.