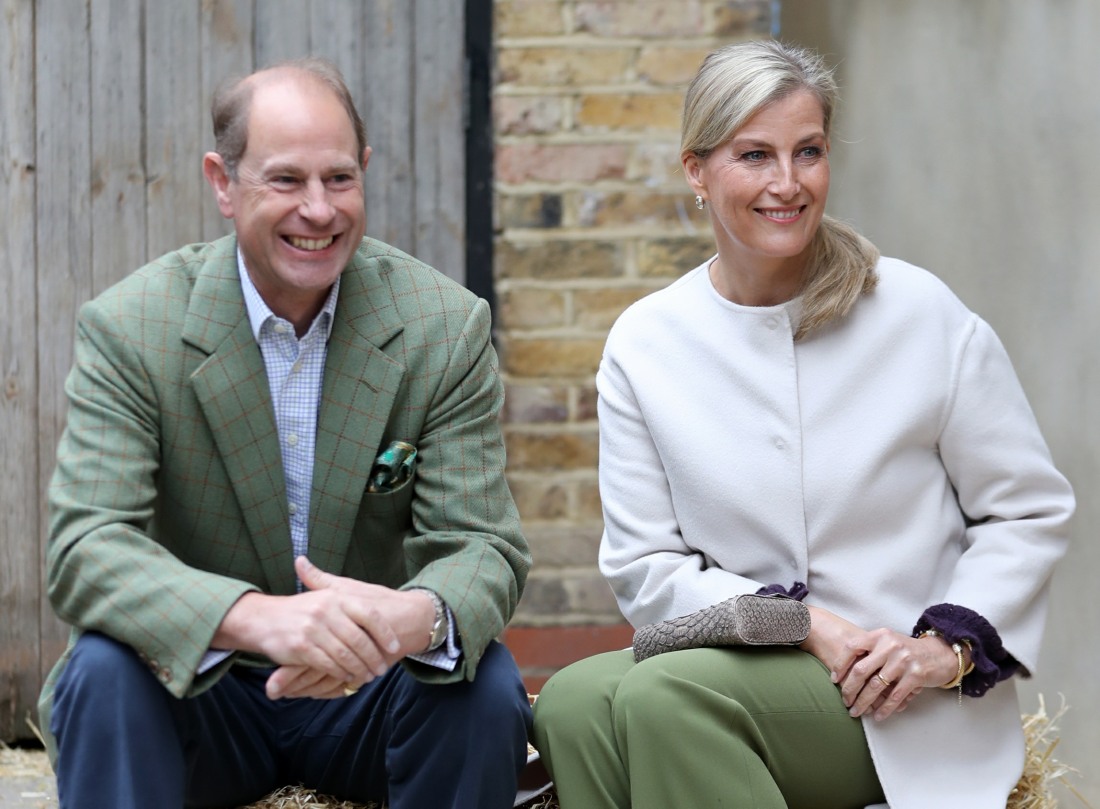 Last Friday, the Telegraph published that insane interview with the Earl and Countess of Wessex, aka Prince Edward and Sophie. Having read the whole damn thing, it was clear that the purpose of the piece was twofold: one, to reintroduce themselves as senior royals who are super-close to the Queen and two, to promote the Duke of Edinburgh's Award, which Edward has taken over. Of course, no one really gives a sh-t about Edward and Sophie unless they're being shady or sycophantic towards people in their family, which is why the main headline from that Telegraph piece was how nasty they were about the Duke and Duchess of Sussex and Oprah Winfrey.
This, it seems, is part of the larger plan of gaslighting and abuse from the "Magnificent Seven" royals. The royals will feed red meat to British consumers (anti-Americanism, anti-wokeness, jingoism, racism) and then pretend that everything is sweetness and sugar to the American and international press. Prince Edward has given a new interview to CNN, intended for American and international audiences. The purpose of the interview was to highlight his work. But the headlines are once again about the Sussexes and about how the royals feel about Americans.
Edward and the new dumb royal scandal: There is an elephant in the room. Hours before CNN's US exclusive sit-down with the Earl, the Duke and Duchess of Sussex were forced to deny a report in the British media that they had not consulted the Queen about using her childhood nickname of Lilibet for their newborn daughter. Headlines probing the relationship between the Sussexes and the rest of the family have been frequent since the couple relinquished their roles as working royals last year and relocated to California. Responding to a question about current family tensions, the Earl says the situation is "very sad."

On the Sussexes: "Listen, weirdly we've all been there before — we've all had excessive intrusion and attention in our lives. And we've all dealt with it in slightly different ways, and listen, we wish them the very best of luck. It's a really hard decision." Edward says he hopes the couple are happy before returning to the subject of the rift, suggesting disagreements happen in every family. "It's difficult for everyone but that's families for you," he says.

Why do Edward & Sophie describe everything as "poignant"? "[Losing Prince Philip] was an experience that so many other families have had to go through during this past year or 18 months and so in that sense, it was particularly poignant. There are an awful lot of people who haven't been able to express the respect that they would like to have done. I think many people would have liked to have been there to support the Queen."

How the Queen is doing: Edward responds that she is "actually doing remarkably well. I think that it was a fantastic partnership, but over the last couple of weeks, life has got considerably busier. Things are beginning to open up more, there are more activities so weirdly that sort of fills any particular void. I think there are going to be other times further along the year where I think that it will become a bit more poignant and a bit harder. But at the moment, thank you very much indeed for asking, I think that everybody's in pretty good shape really, and just working rather too hard."

On the Queen's planned meeting with Joe Biden: Edward says the get-together is a "perfect opportunity" for the pair to meet. "We've all, as a family, had very close links with America. We spent or we used to, not so much now, but we used to spend a lot of time going backwards and forwards, maintaining those links, the connections, the heritage … (we've) been through a lot together. And that's what really good friendship is about."
The British royals are desperate to remain on the good side of American diplomacy, American trade, American consumers and American tourism. Again, they want to talk to American outlets about how Britain and the US have cultural links and a shared history, all while they feed their domestic press a litany of anti-American stories about Meghan and Harry. You'd never catch Edward and Sophie saying "Oprah who?" to CNN. Which is very telling on its own. As for what he actually says about the Sussexes… vague doesn't even describe it. And if this is all he has to say about a pregnant woman being harassed to the point of suicidal thoughts, well… I remain grateful that H&M got out alive.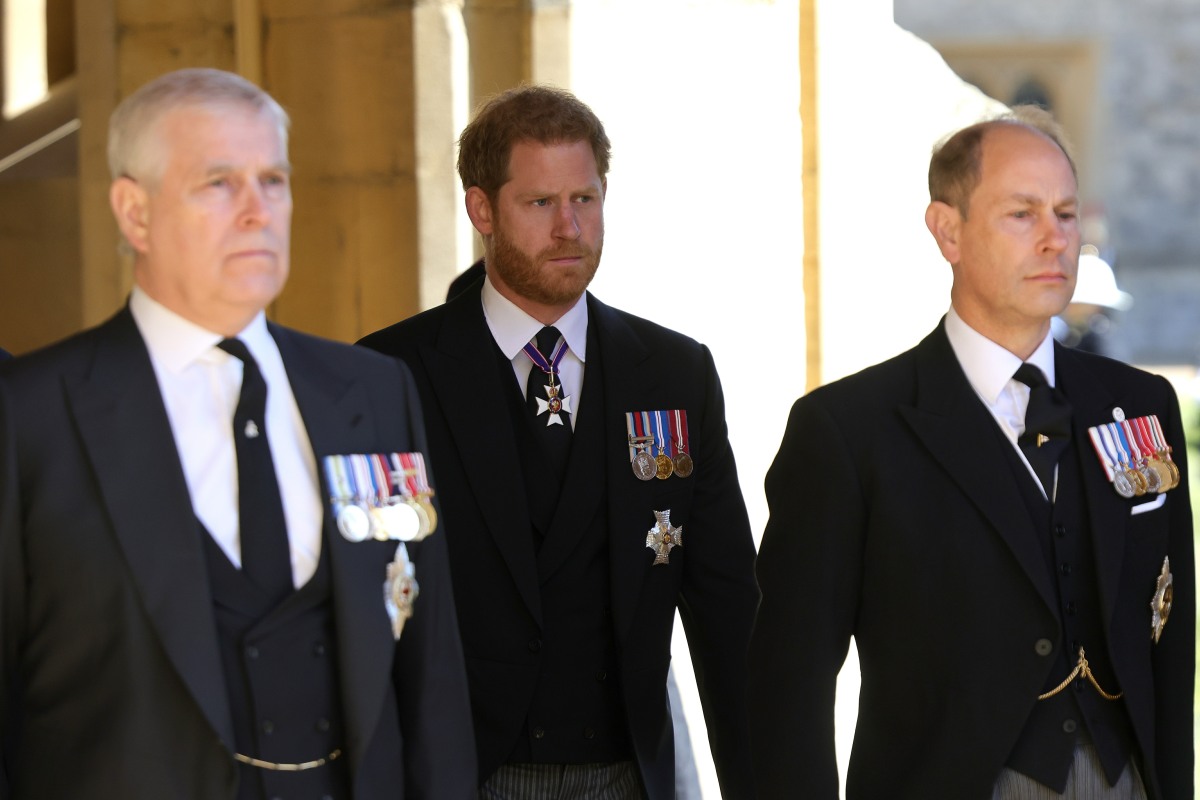 Photos courtesy of WENN, Avalon Red.