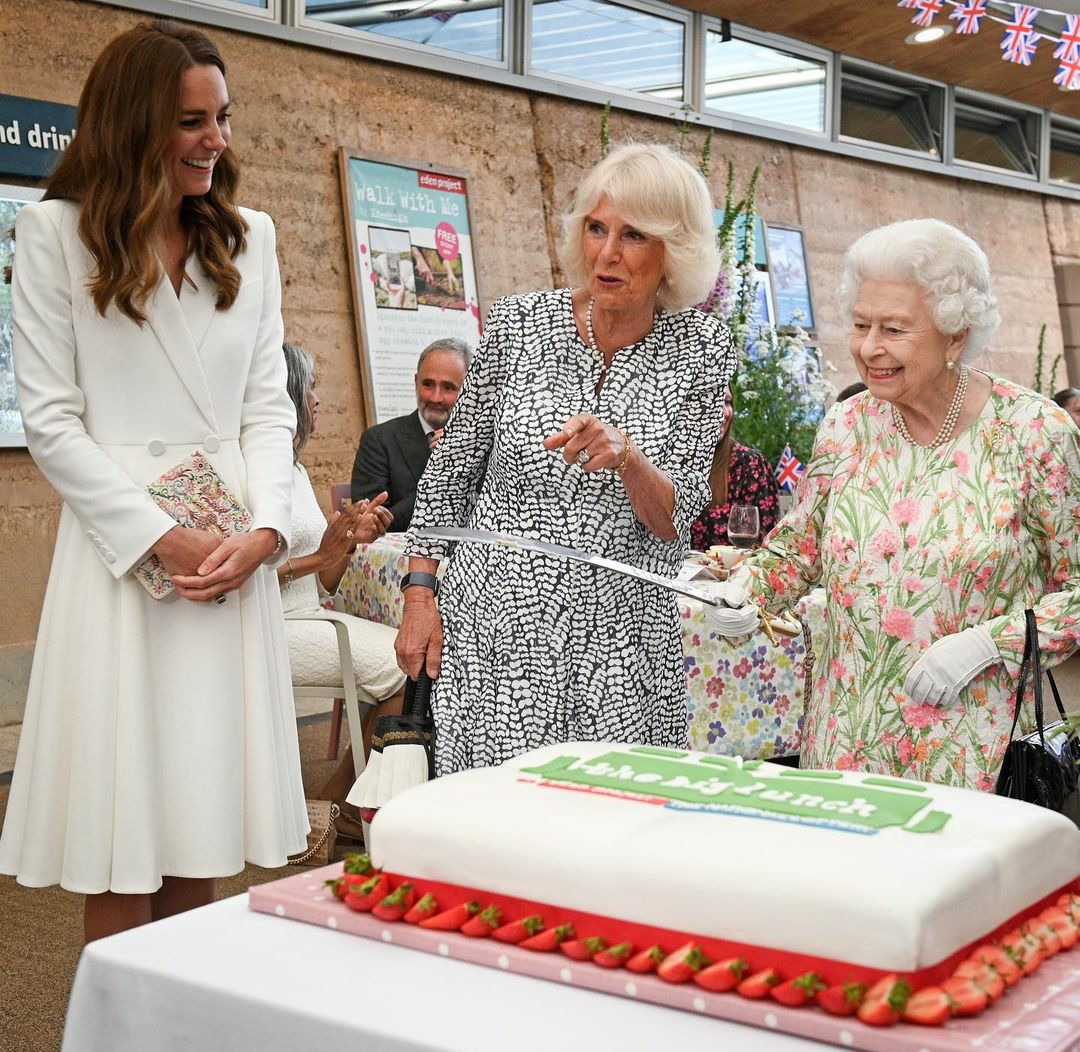 Friday night, the Duke and Duchess of Cambridge attended an evening reception for the Eden Project in Cornwall, as part of the G7 Summit. They were joined by Queen Elizabeth, the Prince of Wales and Duchess of Cornwall. Because Kate was outranked, she was hanging back for most of the festivities, at least from what I saw from the photos. The Queen spent most of her time greeting leaders and dignitaries alongside Boris Johnson, while Charles and Camilla acted as back-up greeters for the Queen. Leaving Will and Kate to mostly stand in the background. The Other Brother seemed exceptionally grumpy about it, although I'm sure the post-summit reporting will be all about how He-Man Billiam was such an effective and well-versed diplomat! He's barely in any of the photos and I don't think any leader other than Emmannuel Macron cared enough to talk to the Cambridges (they dutifully recorded that on their IG).
For the reception, Kate wore an Alexander McQueen coatdress which… I have no idea if it's new. It looks like seven other white McQueen coatdresses in her closet, which must mean that it's new. She paired the coatdress with a vintage piece – a three-strand pearl bracelet which belonged to Princess Diana. When I first saw Kate's look, I thought she was underdressed for what I assumed was more of a cocktail-dress reception, but judging from Camilla and the Queen's looks, she was fine. If anything, Kate looks the most "dressed up" of the three royal women.
Let me tell you something else: every single world leader at G7 looked so relaxed. Angela Merkel looks ten years younger. They no longer have to deal with Trump.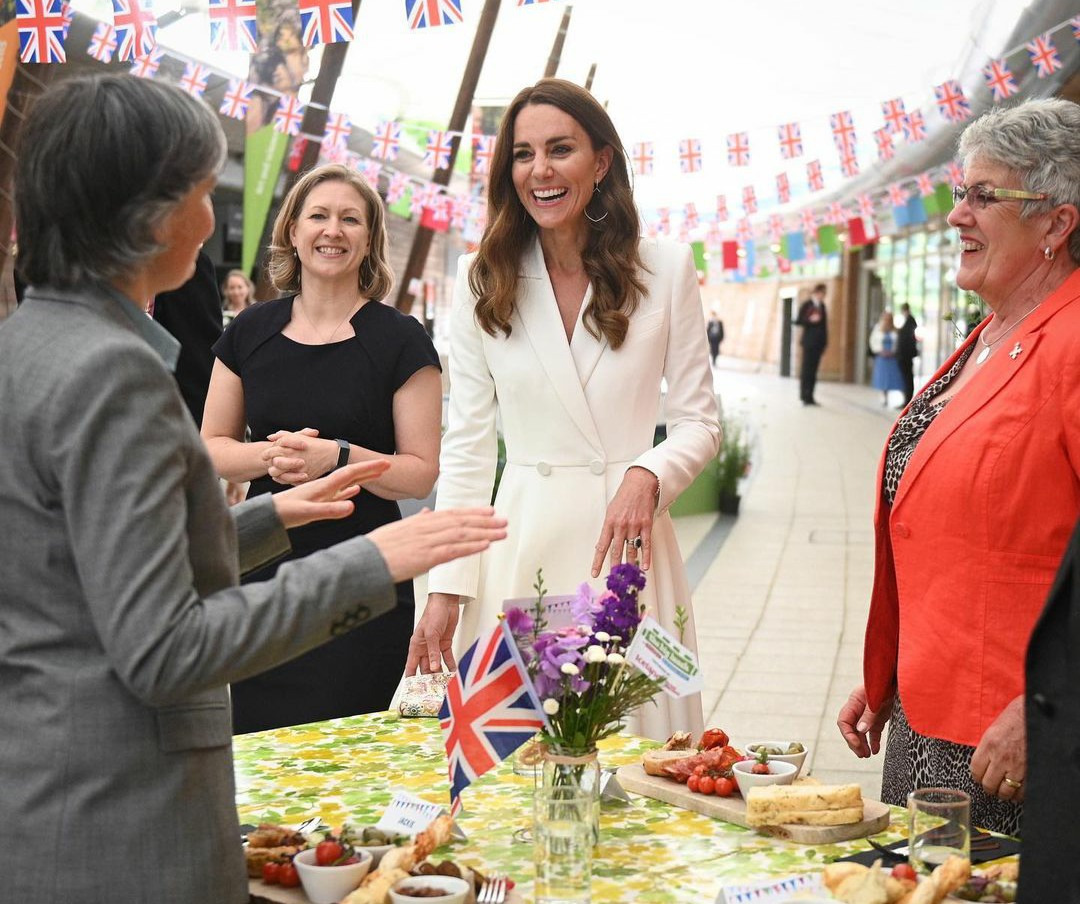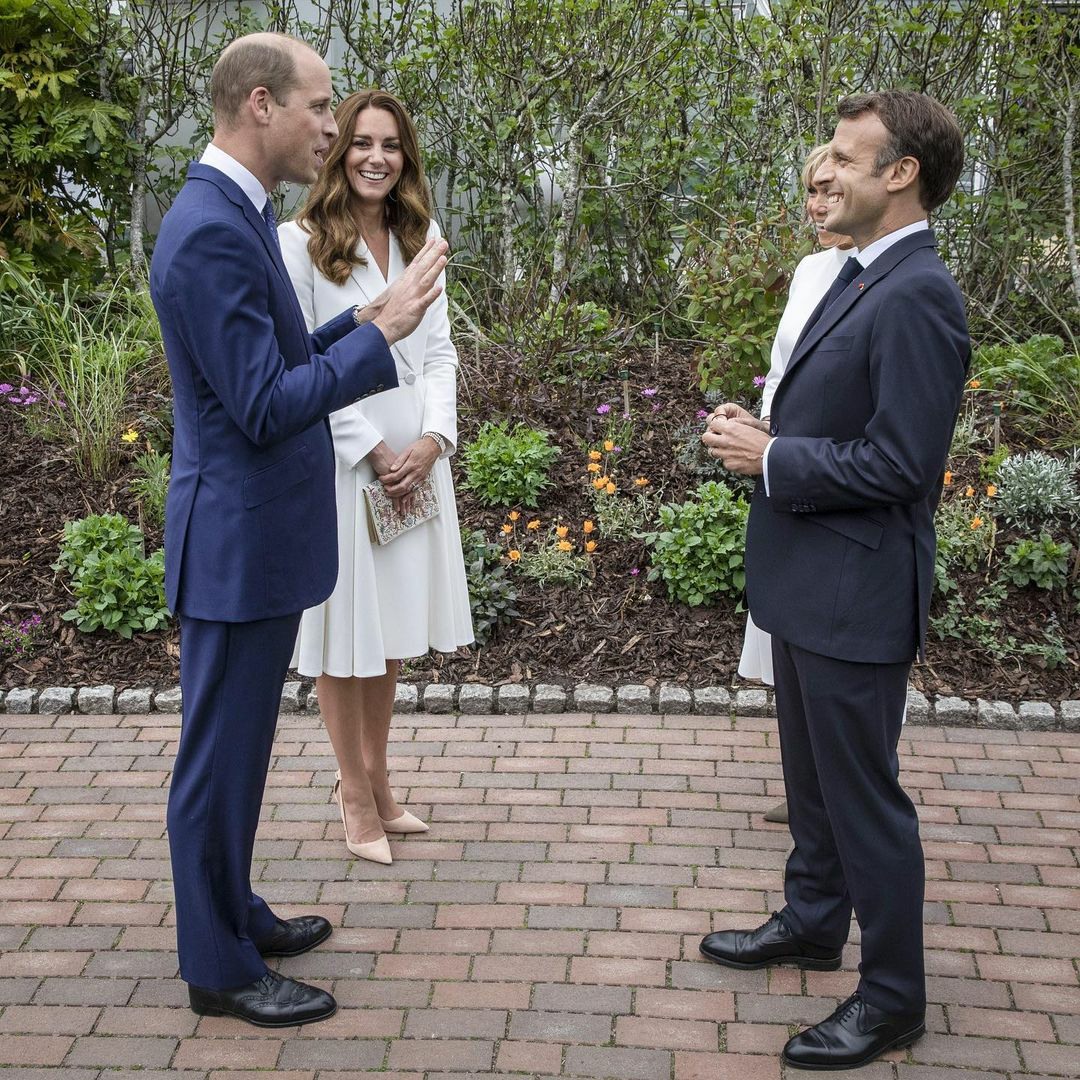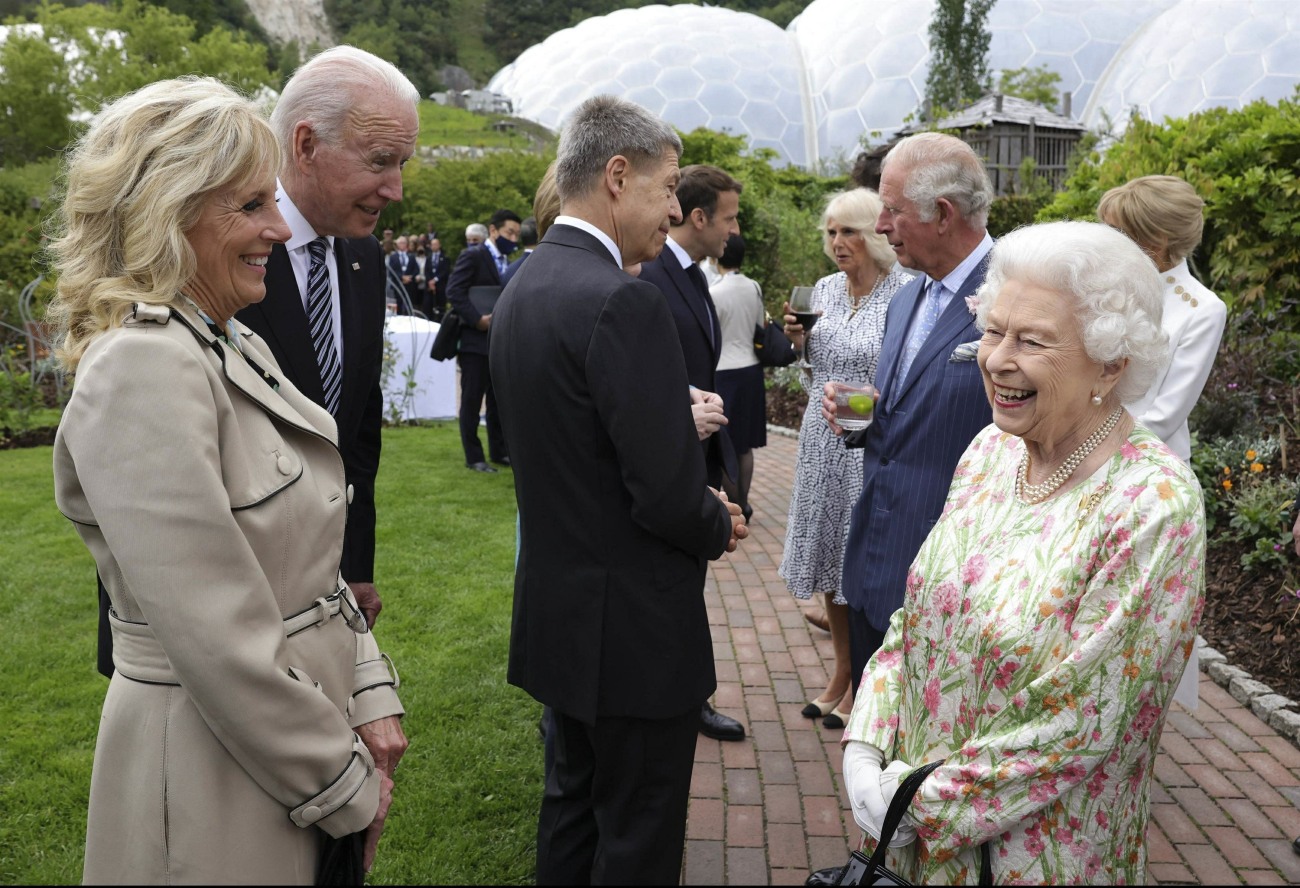 Photos courtesy of Backgrid, Getty, Instagram.