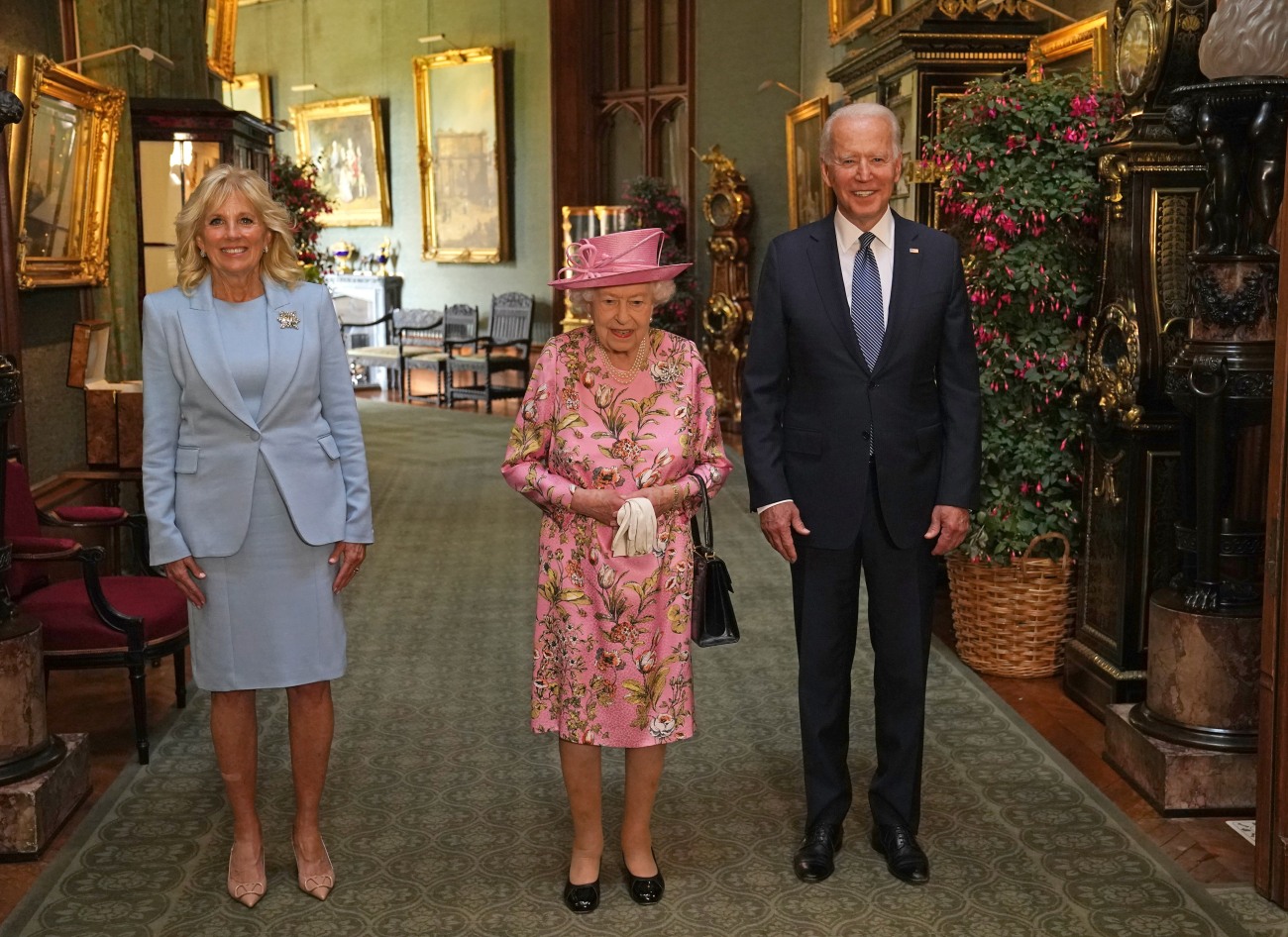 Given that President Joe Biden and First Lady Dr. Jill Biden already met Queen Elizabeth in Cornwall last Friday, it seems like overkill that the British government wanted the Bidens to come to Windsor Castle for a formal photo-op and tea. I mean… President Biden has better things to do, and he already spent some time with Liz at a handful of events in Cornwall, including the official greeting and the Eden Project reception. So why did the Bidens have to schlep all the way to Windsor? I still don't know.
The Bidens ended up getting much the same kind of reception that Donald and Melania Trump got for their first visit. A stop by Windsor Castle, a military review, a formal photo inside the castle, and then tea. My favorite part is that President Biden forgot to remove his sunglasses as he got out of the armored car, so he strutted up to the Queen looking like he was about to ask where he should park his Trans Am. "Do you remember my girl Jilly? You met her on Friday, say hello, Jilly."
The First Lady's office refused to comment on who designed her lovely blue suit, but it's something she's worn before and it's clearly one of her favorites. Liz wore a pink floral dress and accessorized with the Jardine Star Brooch, which she wears often, especially when she's meeting with American presidents.
I'm including the video below of the external part of the visit to Windsor. It doesn't look to me like Dr. Biden curtsied nor did President Biden bow? Which is fine, they're not required to as Americans, and I bet Joe thinks all of this is a bunch of malarkey anyway. I think he reached out to offer the Queen his arm or his hand at a few different moments. Joe and Jill also hold hands as often as possible.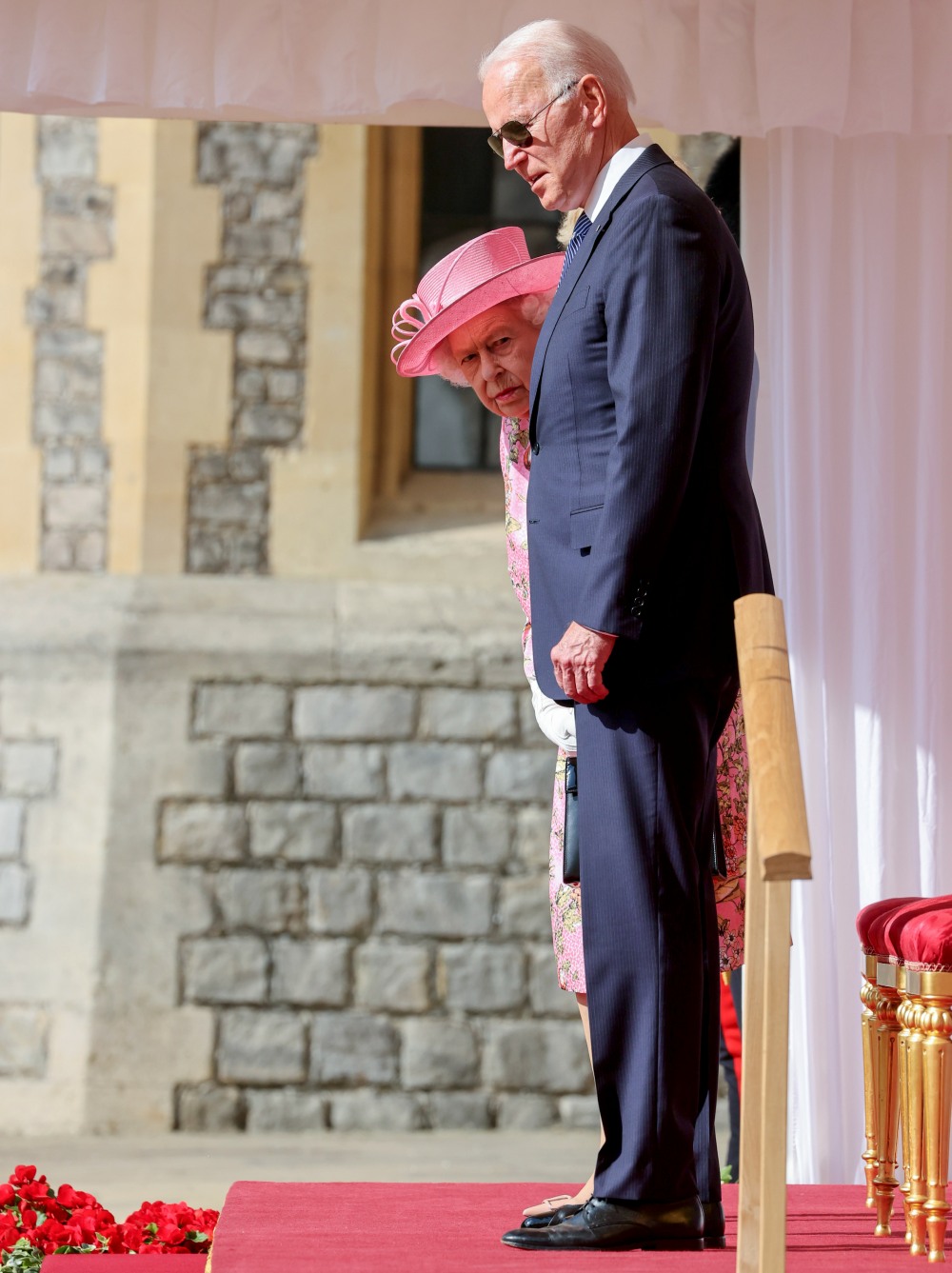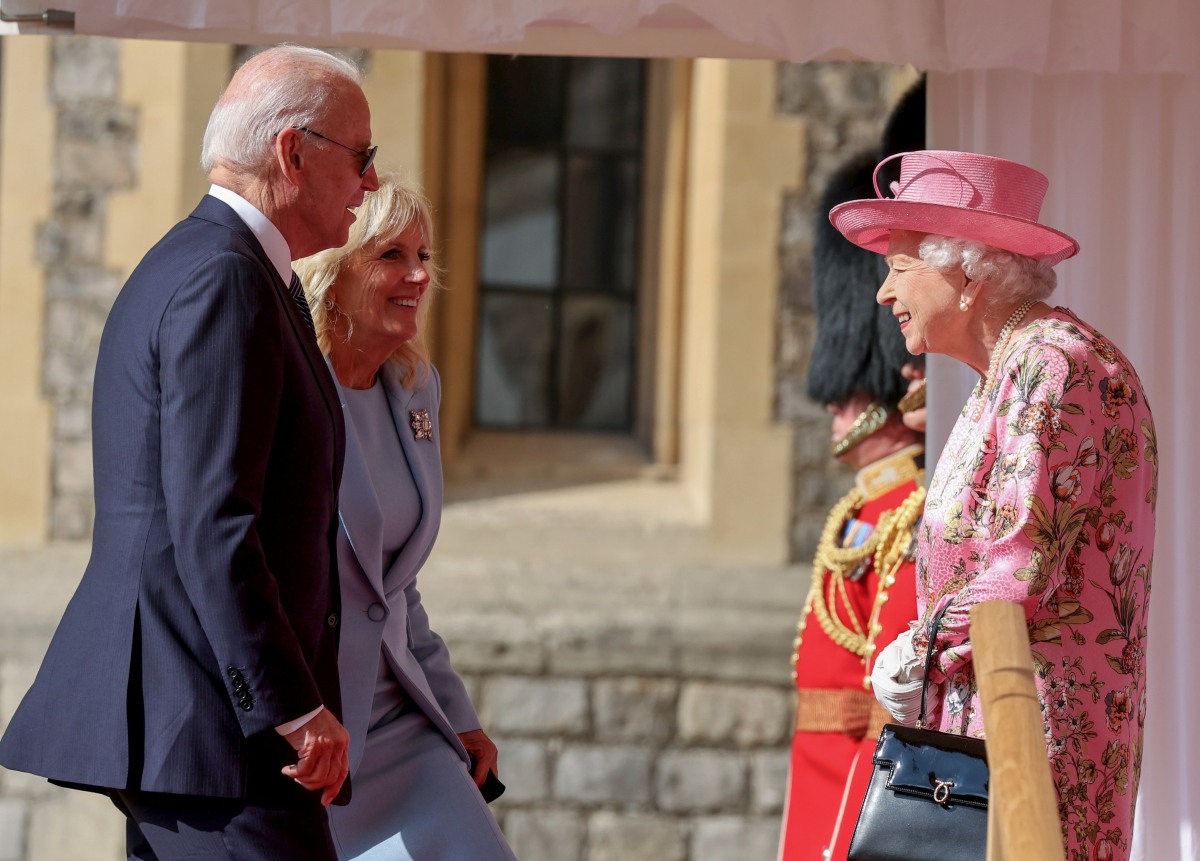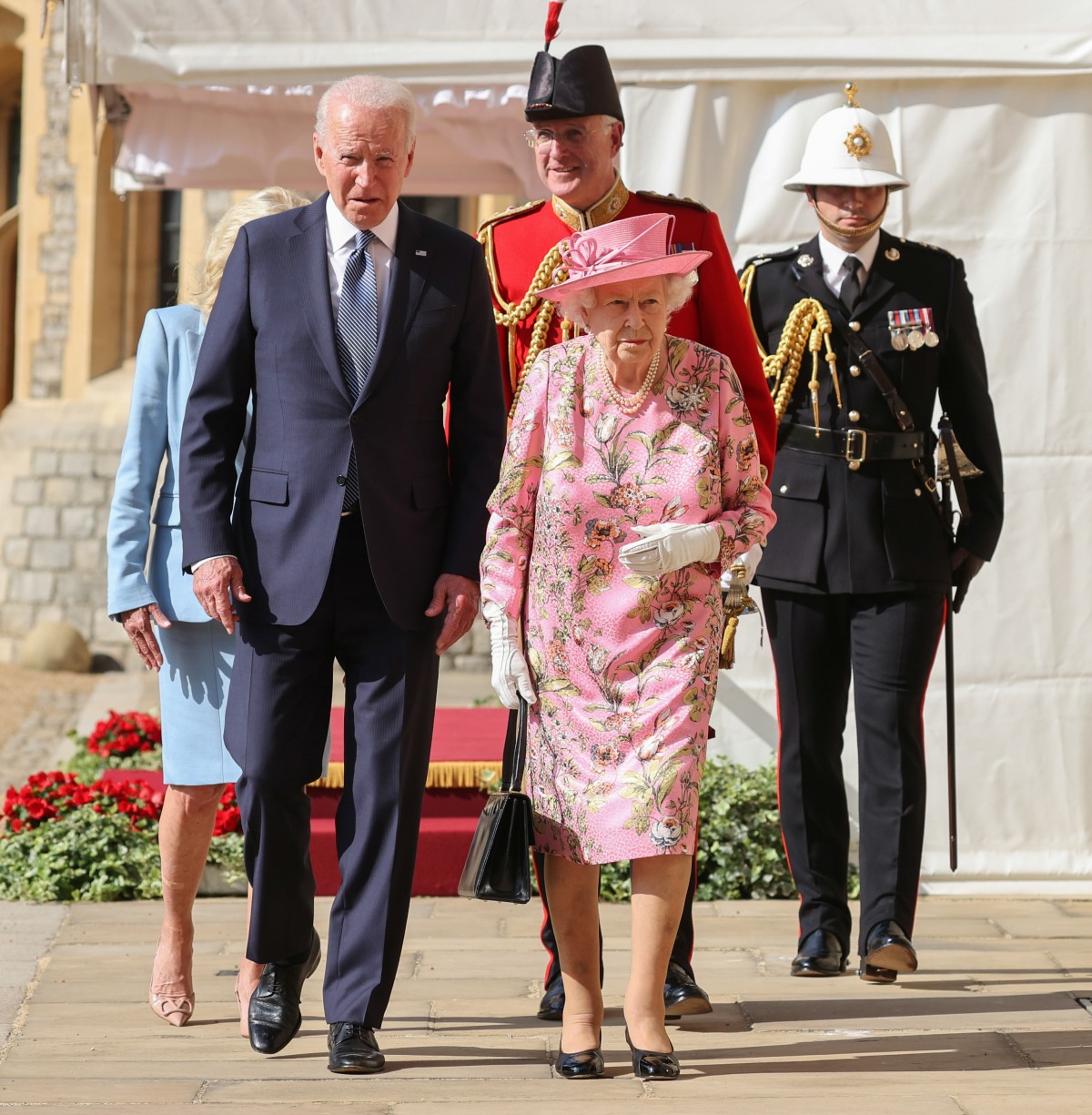 Photos courtesy of Getty, Avalon Red.