60 Minutes Australia released the full video of their interview with Thomas Markle and it's pretty disgusting. We previewed the mess last week, but now that the full video is out, I couldn't even watch the whole thing because it was so gross to me. Not just Toxic Tom, who is genuinely a monster, but there is a whole lotta wtfery from 60 Minutes Australia and how they edited this piece and what questions they're asking him or not asking him. I should also note that I'm finding it very odd to see Australian media giving platforms to people like Gary Goldsmith and Thomas Markle. There's something going on there, and it feels like some kind of strategy is at play. Hm. Here's the interview, I don't blame you if you can't get through it.
As we knew from the preview, Thomas raced out to give this interview just after Meghan gave birth. I think that was just happenstance, actually. Like, the 60 Minutes crew was already there to interview him and they managed to get some footage of him two weekends ago as the news about Lilibet Diana was breaking. One of the big headlines from the full interview is that Toxic Tom thinks – get this – that Oprah Winfrey is using Meghan and Harry for profit. Hey, that's the Markles' thing!
In a new interview with 60 Minutes Australia, Markle, 76, revealed he thinks Oprah Winfrey is exploiting the couple, and says that he even attempted to reach out to Winfrey to share his own side of the story.

"I think Oprah Winfrey is playing Harry and Meghan," said Markle, who has not spoken to his daughter in three years. "I think she's using them to build her network and her new shows, and I think she's taking advantage of a very weakened man and getting him to say things that you just shouldn't be saying on television. It seems to me that she's pushing it to get more and more out of it, and Apple stock is going up," said Markle, referring to Harry and Winfrey's new Apple TV+ series, The Me You Can't See. "Her show is going up. So to have someone bare their soul on four, five different shows to 50, 60 million people, even Dr. Phil wouldn't do that."

When asked if he has watched The Me You Can't See, Markle said he has seen "some of it" and believes "it's a set-up." "I think she's patting herself on the back and making a lot of money on this," he said. "I'm sure she gives Harry money and Meghan money, but I don't think it compensates for what they're doing."

When asked if he has attempted to speak with his daughter, Markle claimed he was "waiting for them to get to me" after trying to reach them early on but "never getting through." However, he admitted that he has tried to reach Winfrey, leaving a letter at her gate "with my phone number and email."

"I said, 'give me a chance to tell my story,'" Markle explained. "I said it's not fair to tell this story without hearing my story. I've [gotten] no response." Markle went on to say that he's "not attacking Oprah" but thinks Harry is "being put in a position where he's saying things he'll never be able to take back. That's a horrible thing."
Absolute scum. Toxic user, know thyself: "…Taking advantage of a very weakened man and getting him to say things that you just shouldn't be saying on television…" He's so close to some kind of realization. So here's my question, and I'm being 100% serious: is Thomas Markle still getting his marching orders from Kensington Palace? It feels like it, especially with certain talking points he promoted.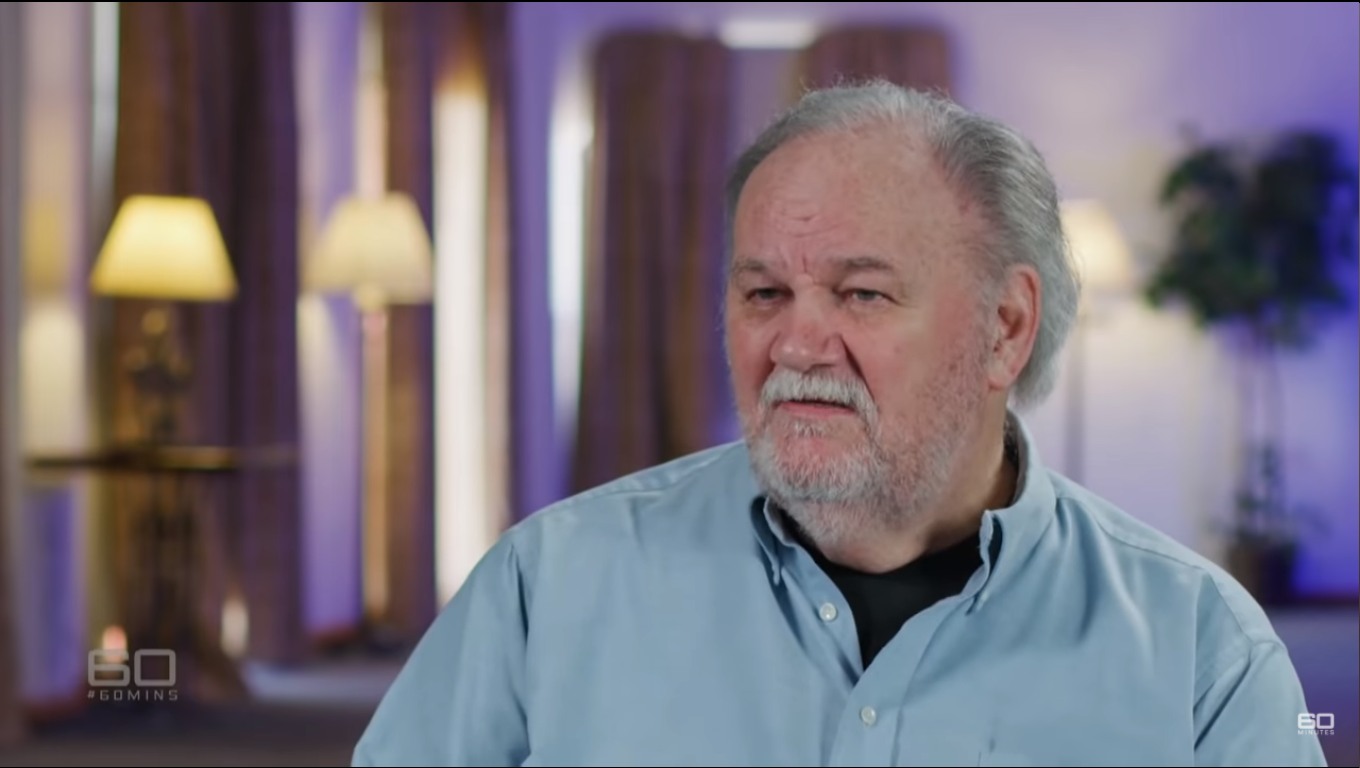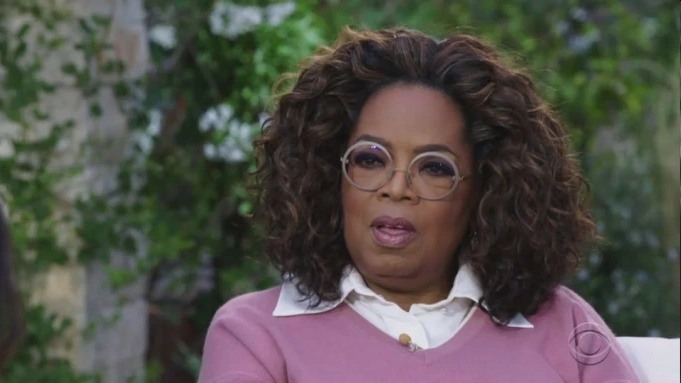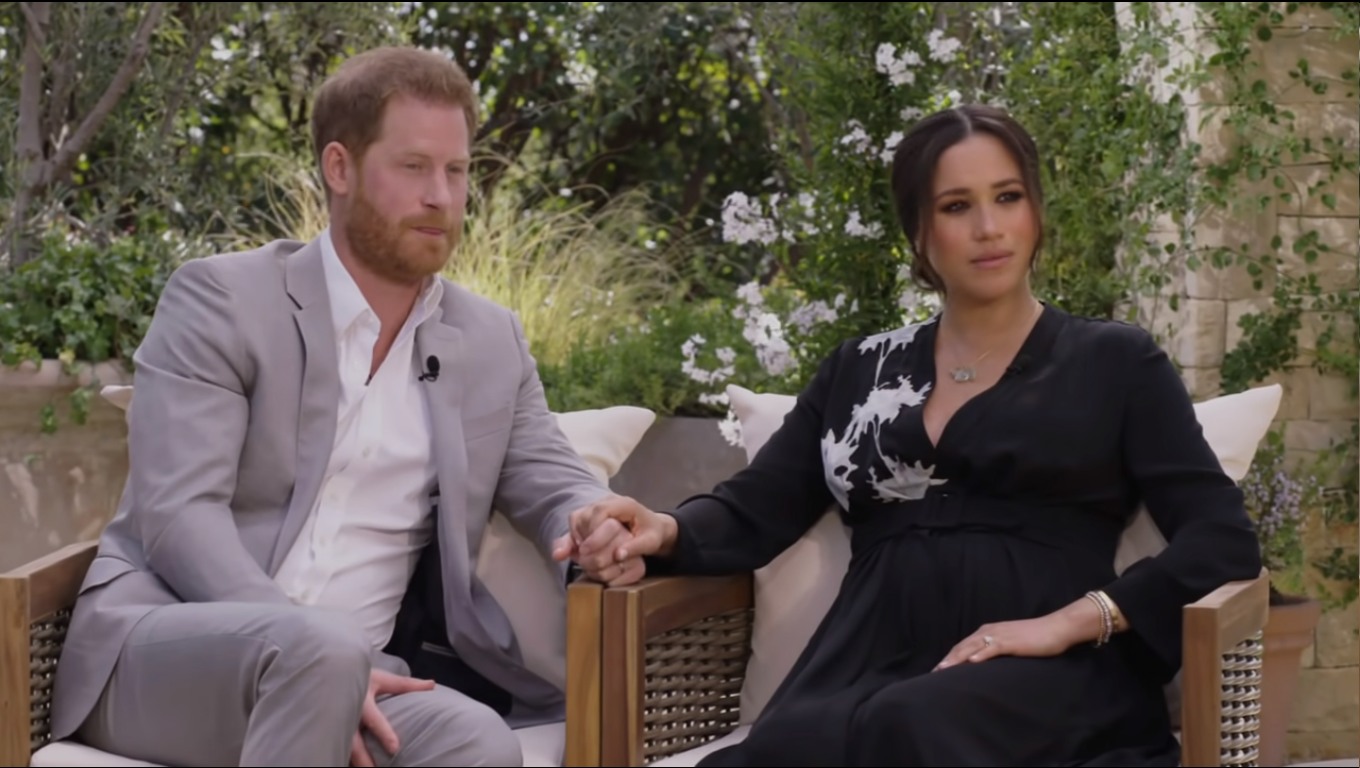 Photos courtesy of 60 Minutes Australia, CBS.