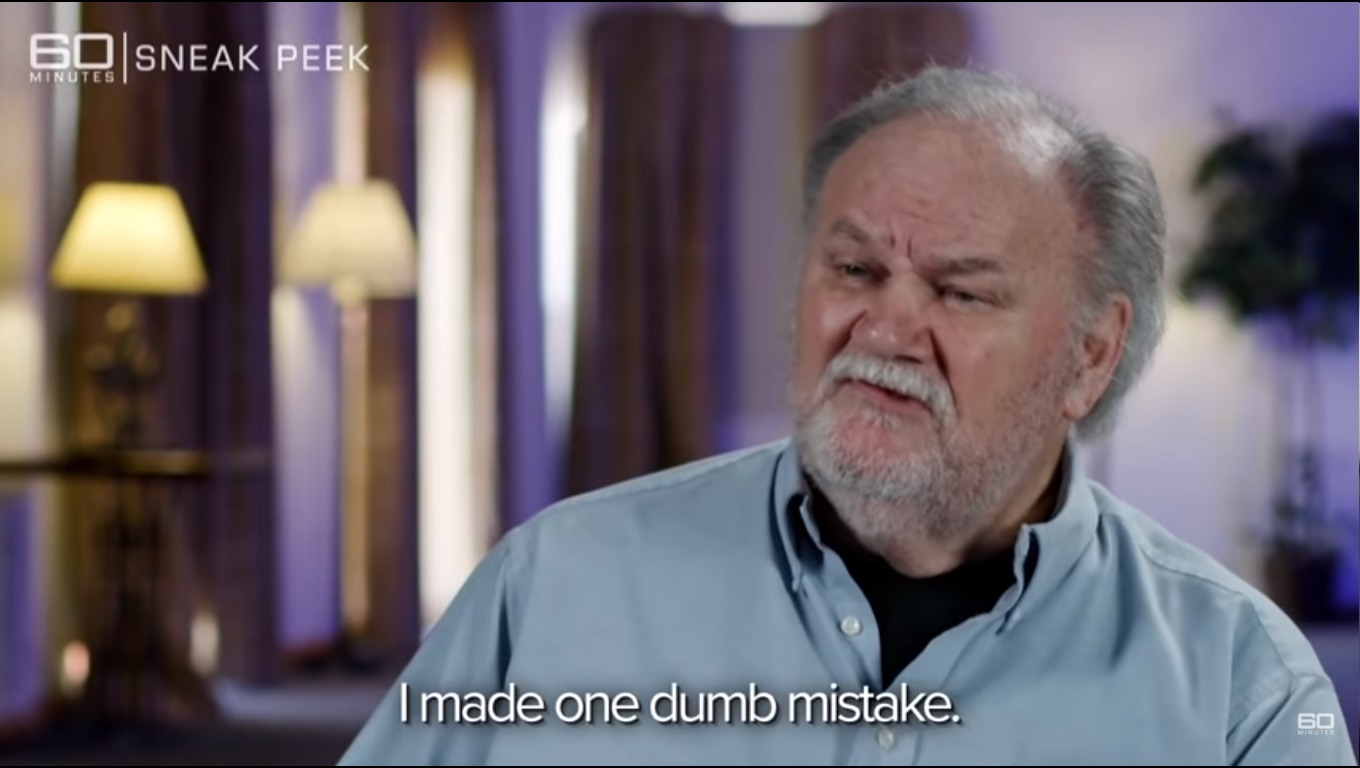 In yesterday's story about Doria Ragland helping out in Montecito, I noted that Thomas Markle had been somewhat subdued in recent months. Basically, ever since Meghan won her lawsuit against the Mail and ever since Jason Knauf high-tailed it out of Kensington Palace, Toxic Tom has been less of a toxic famewhore. I had high hopes that Thomas had finally gotten it through his thick skull that he was a piece of sh-t and that no one cares what he has to say. He issued a simple statement when the announcement about Lilibet Diana came out and I hoped this would be a new era of Toxic Tom shutting his g–damn mouth. But no. The dude raced out to do an interview with 60 Minutes Australia two seconds after his daughter gave birth:
Between "I'll be very disappointed that I don't get to hold my granddaughter" and "you want dirty laundry? This is the first time I've discussed these things," this should be taken for what it is: an attempt at emotional and financial blackmail by a rancid, deplorable, vile old man. The number of times he's started interviews by whining about how "I made one dumb mistake" – when, literally, he continues to make the same "dumb mistakes" by selling out his daughter. Meghan told him what he needed to do in the letter she sent him in the summer of 2018. The letter he eventually sold to the Mail on Sunday, even though it blew a hole in his claim that he hadn't heard from Meghan since the wedding.
Anyway, I hope Meghan sues her father and threatens him with all kinds of legal actions. He is completely abhorrent, and 60 Minutes Australia should be ashamed of themselves for getting involved in this mess.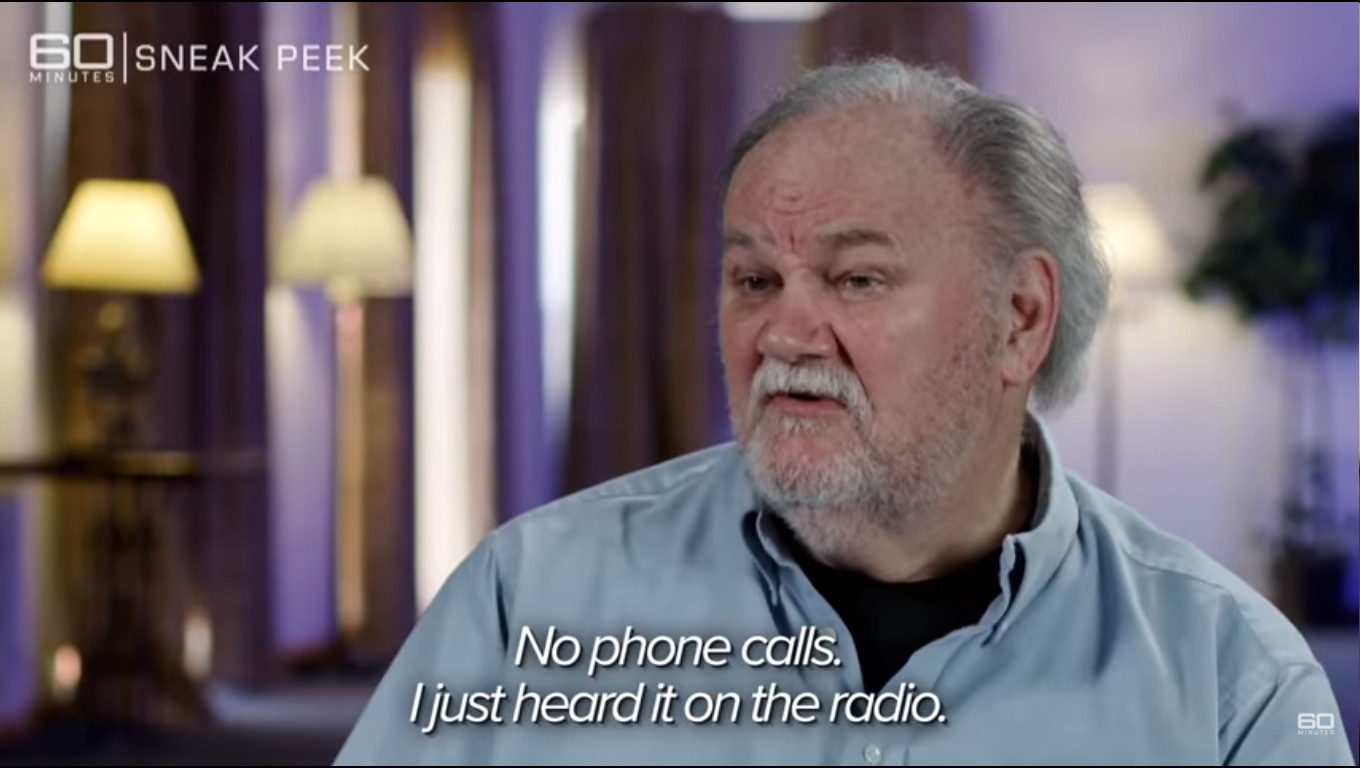 Screencaps courtesy of 60 Minutes Australia.