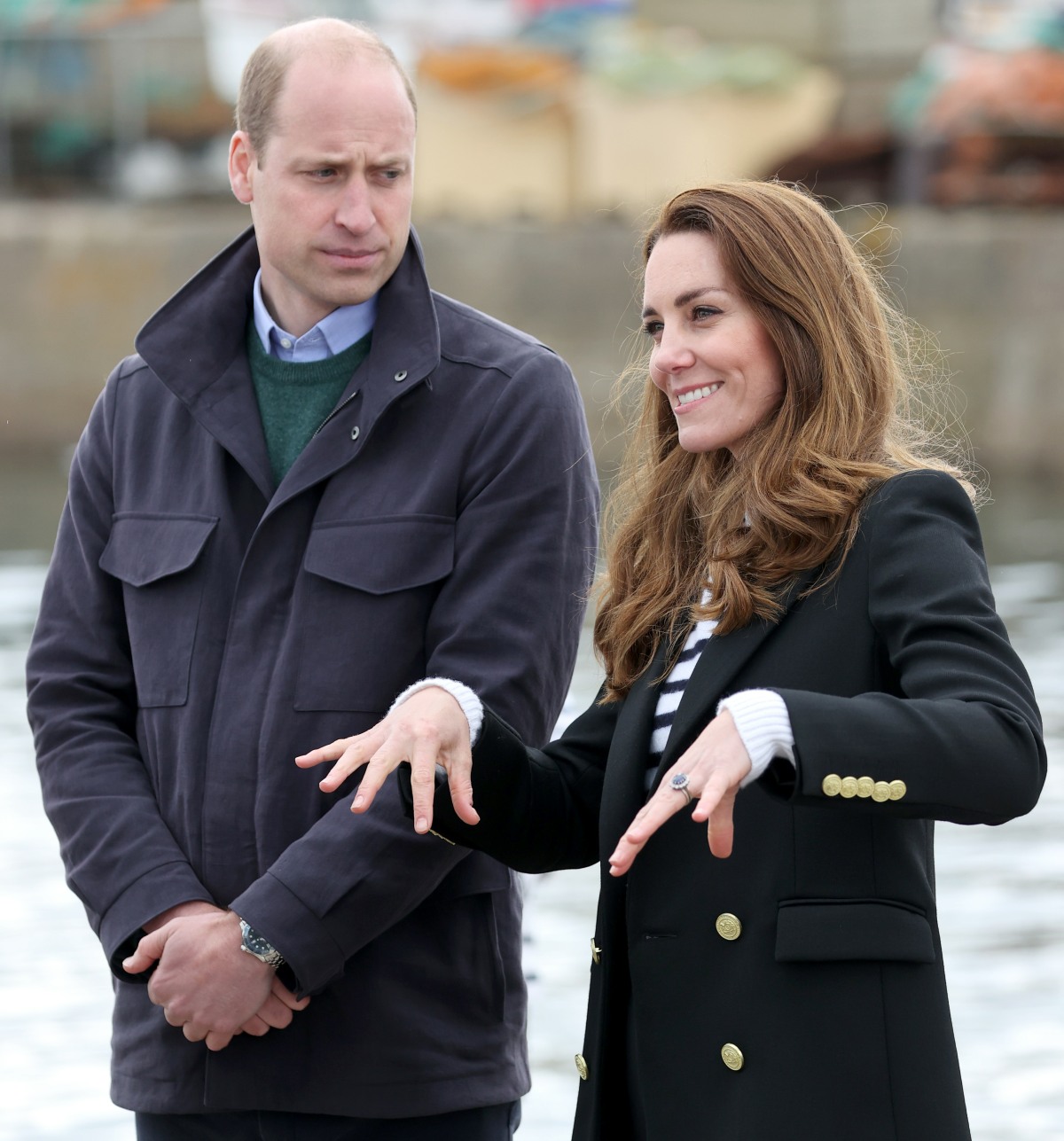 Before the birth of Lilibet Diana was announced on Sunday, the big royal news was the very suspicious story in the Times of London about the Duke and Duchess of Cambridge possibly being sent to Scotland on a more regular basis. Well-placed sources told the Times that there are palace plans afoot to send William and Kate to live, part-time, at Balmoral and maybe St. Andrews. The news was fascinating for all kinds of reasons. For one, William and Kate seemed almost gleeful at the prospect of jumping head-first into a sensitive political issue like "Scottish independence," and they seem convinced that they alone are capable of handling a continued "charm offensive" to retain the "union." They clearly have the backing of former prime minister Gordon Brown as well:
Prince William and Kate, the Duchess of Cambridge's "strong connections" with Scotland have been praised by Gordon Brown, who said the "the more Prince William and Catherine visit Scotland, the better it is for Scotland." The royal couple held a private meeting with the former Prime Minister at Holyroodhouse Palace during their week-long tour of Scotland.

Mr Brown told BBC Breakfast: "The more that Prince William and Catherine visit Scotland, the better it is for Scotland. The more they visit all parts of the UK, which is what they're doing to great effect, the better it is for the whole of the United Kingdom. I think everyone in Scotland would welcome their visits. They've got strong connections of course to Scotland, being at St Andrews University and of course, they've visited all parts of Scotland when he was Lord High Commissioner to the General Assembly."

He added that Prince William had discharged his role "with great duty and in such a way that was very popular in Scotland."

Mr Brown has recently launched his Our Scottish Future thinktank which is aimed at 'Middle Scotland' voters, who have not decided whether to oppose or support independence. The former Labour Prime Minister was a vocal campaigner for the No campaign during the Scottish referendum in 2014. He was keen to point out to the BBC that there was nothing improper about his meeting with the Prince, saying "Just to be clear, I've known Prince William for many, many years from when I was Prime Minister. It's not unusual for me to meet him and there's no special occasion that determined that I should meet him."

Their private meeting was not publicised, but was later detailed in the royal circular – a document that details all official engagements undertaken by the Royal Family.
With stories like these, I always wonder just how insular and sycophantic the Tory/establishment/royal relationship really is. Gordon Brown – who is Labour, to be clear – obviously told the Cambridges that they should spend more time in Scotland, that their visits there would dissuade the growing popularity of independence. How much of that was just ass-kissing sycophancy though? And William and Kate believed it, because they wanted to believe it. And the Tory government is happy to let them believe it too, because for now, the royal agenda and the Tory agenda are aligned. Something I've realized more and more in recent years is how genuinely short-sighted people are in royal circles. They really see this as a "win" across the board, that William and Kate will be shipped off to Scotland and that they're clearly being seen as Tory puppets interfering with political issues. They think that looks good and there won't ever be any long-term repercussions.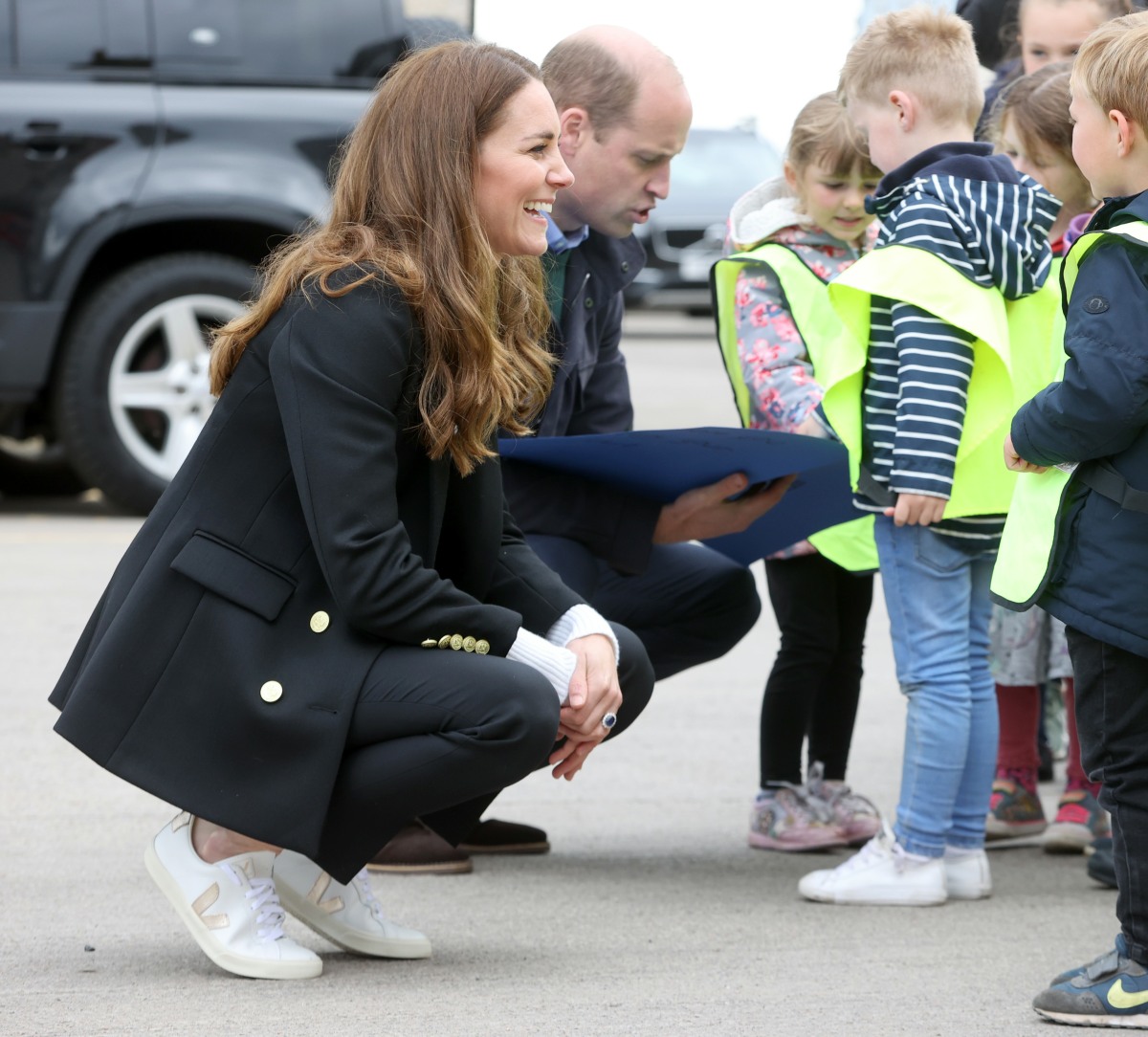 Photos courtesy of Avalon Red.