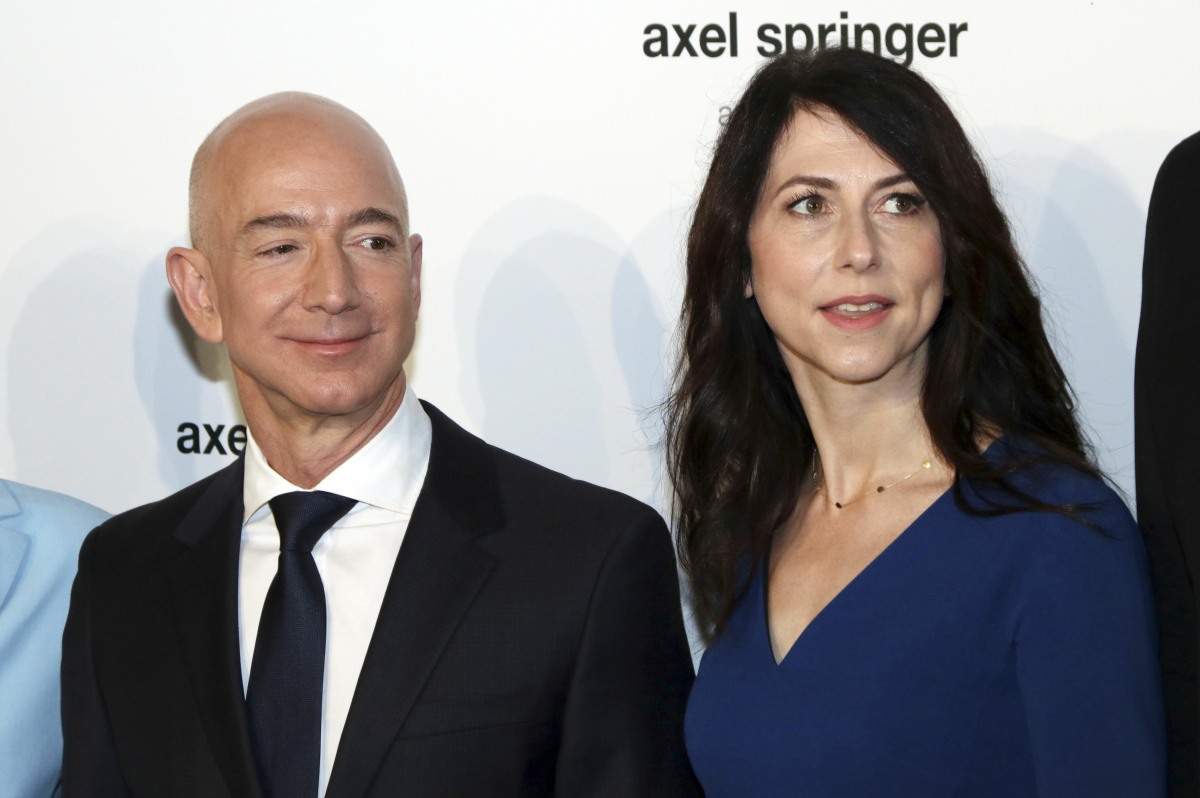 For all the stunts Jeff Bezos is pulling – the space race, getting a yacht for his yacht, making sure his workers can't unionize, his ex wife, MacKenzie Scott, is working hard to effect change. MacKenzie made headlines last year when she donated over $6 billion to charity in two rounds of giving. Her donations were some of the largest ever received by organizations including Historically Black Colleges and Universities, small YMCAs and local food banks. Recipients were given the money with no stipulations as to how it was spent, which is rare and so appreciated.
MacKenzie gave away the money with the help of a team of advisors. She recently posted about the fact that she's dispersed $2.74 billion more to 286 organizations, however she and her team don't want to be the center of the story. She wants the fact that wealth is concentrated at the top and that the system is inequitable to be the focus. She wants us to notice and help people and organizations like the ones she's chosen. She made sure to donate to underserved communities where she could make the most difference. Here's part of what she wrote, with more at the source.
People struggling against inequities deserve center stage in stories about change they are creating. This is equally — perhaps especially — true when their work is funded by wealth. Any wealth is a product of a collective effort that included them. The social structures that inflate wealth present obstacles to them. And despite those obstacles, they are providing solutions that benefit us all.

Putting large donors at the center of stories on social progress is a distortion of their role. Me, Dan, a constellation of researchers and administrators and advisors — we are all attempting to give away a fortune that was enabled by systems in need of change. In this effort, we are governed by a humbling belief that it would be better if disproportionate wealth were not concentrated in a small number of hands, and that the solutions are best designed and implemented by others. Though we still have a lot to learn about how to act on these beliefs without contradicting and subverting them, we can begin by acknowledging that people working to build power from within communities are the agents of change. Their service supports and empowers people who go on to support and empower others.

Because community-centered service is such a powerful catalyst and multiplier, we spent the first quarter of 2021 identifying and evaluating equity-oriented non-profit teams working in areas that have been neglected. The result was $2,739,000,000 in gifts to 286 high-impact organizations in categories and communities that have been historically underfunded and overlooked.
MacKenzie went on to detail the research process that her team used find these organizations, which she lists with links at the end. She's such an impressive, lovely person. I wish more people from all walks of life were like her, including myself.
Update: An earlier version of this story featured an excerpt from an older round of giving by MacKenzie. We are sorry for the error.
Here's MacKenzie with her new husband, a Seattle science teacher who works at her sons' school.