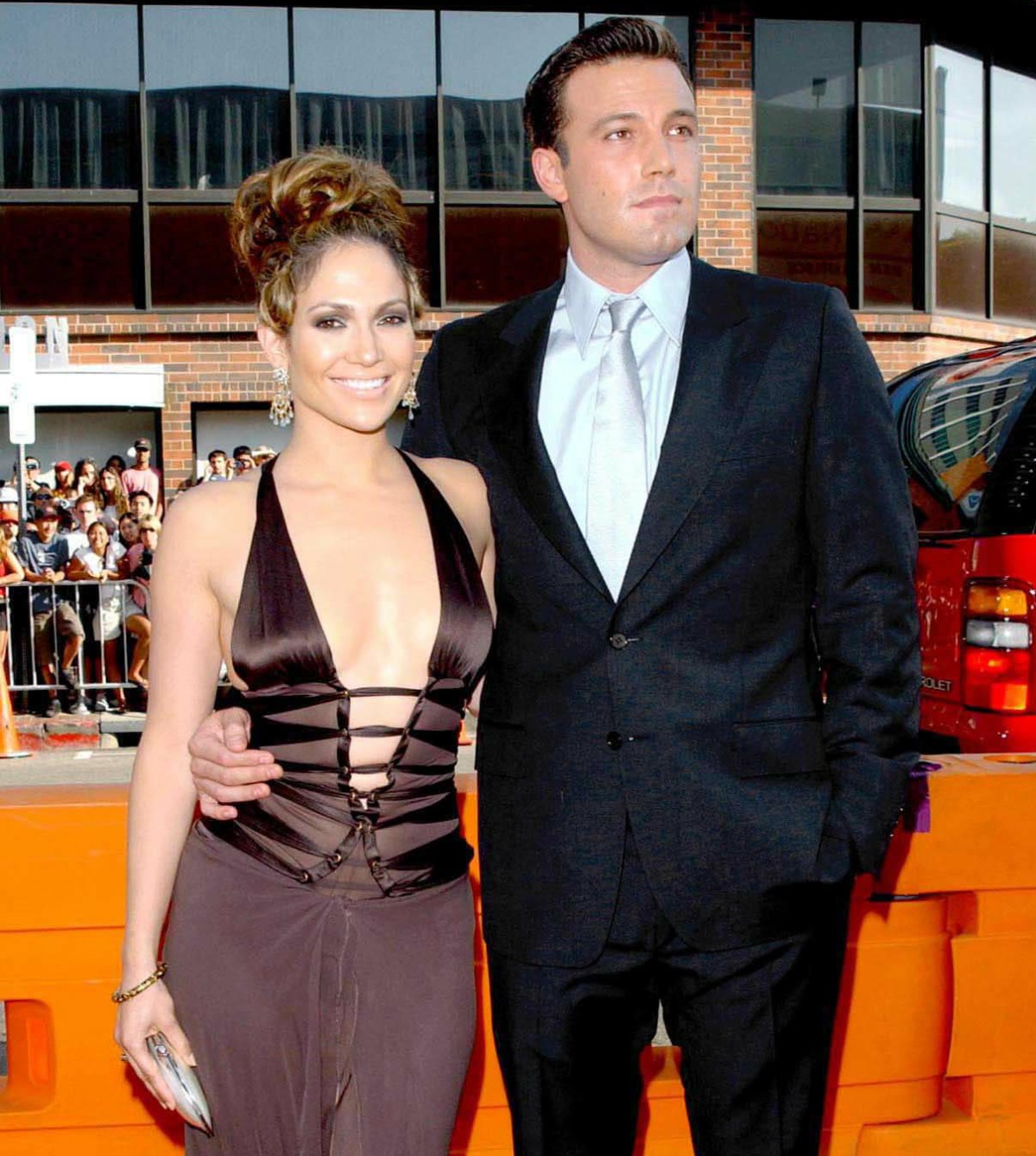 So many people are trying to figure out the dynamic between Ben Affleck and Jennifer Lopez now, seventeen years after they broke off their engagement and ran into the arms of different lovers. I still think one of the most crucial pieces of information is that Ben once again pursued Jennifer when she was with another man. In the OG Bennifer relationship, she was married to Cris Judd when Ben pursued her. In the Bennifer Revival, she was engaged to A-Rod when Ben made his move and wrote her some kind of passionate love letter, or a series of emails full of love and longing. That sets a tone for the relationship, but it doesn't define it. Because towards the end of Bennifer in 2004, Ben was a mess, he was boozing, cheating and gambling and begging J.Lo to dump him. But she's always had a thing about him – she likes sh-t to be entirely on her terms and Ben didn't give that to her. So was Ben "the one who got away" for J.Lo? Perhaps.
Jennifer Lopez kept a special place in her heart for Ben Affleck after their 2004 split — which made taking him back 17 years later an easy decision, a source told Page Six.

"Jennifer always saw Ben as the one that got away," the source said. "She was crushed after they broke up, though she felt at the time that she had no other choice but to call off their engagement."

Lopez, 51, and Affleck, 48, met in 2001 on the set of their box-office bomb "Gigli." They started dating soon after and got engaged in 2002. However, the power couple known as Bennifer postponed their 2003 wedding at the eleventh hour and separated the next year.

"As hot and heavy as their relationship was, they were on very different paths at the end of it," the source told us. "Jennifer was ready to settle down and have kids, but Ben wasn't keen on giving up his bachelor lifestyle just yet. In the end, she got tired of waiting for him to come around — even though it broke her heart to end things."

Lopez went on to call their split her "first real heartbreak" and credited her future husband, Marc Anthony, with helping her believe in love again.

"Marc came back into my life three days after I should have been at the altar saying 'I do' to another man," she wrote in her 2014 book, "True Love," of the Latin singer, to whom she had previously been linked in the late 1990s.
Ben might be "the one who got away" but for Marc Anthony, Jennifer is "the one." If she called Marc up today and was like "let's get remarried," he would say "okay, I'm there." My point? I don't know, that men love J.Lo and J.Lo has options. Even now that she's Reviving Bennifer, she has options beyond Ben. He knows that too. I'm not sure if Ben knew just how many options Jennifer had back in the day though. Which makes this a retrospective win for him as well, the realization that Jen really was with him back in the day because she adored him, and she's back with him now because she still adores him. Ben will still find a way to f–k it up though.
J.Lo looking like a million bucks a few nights ago: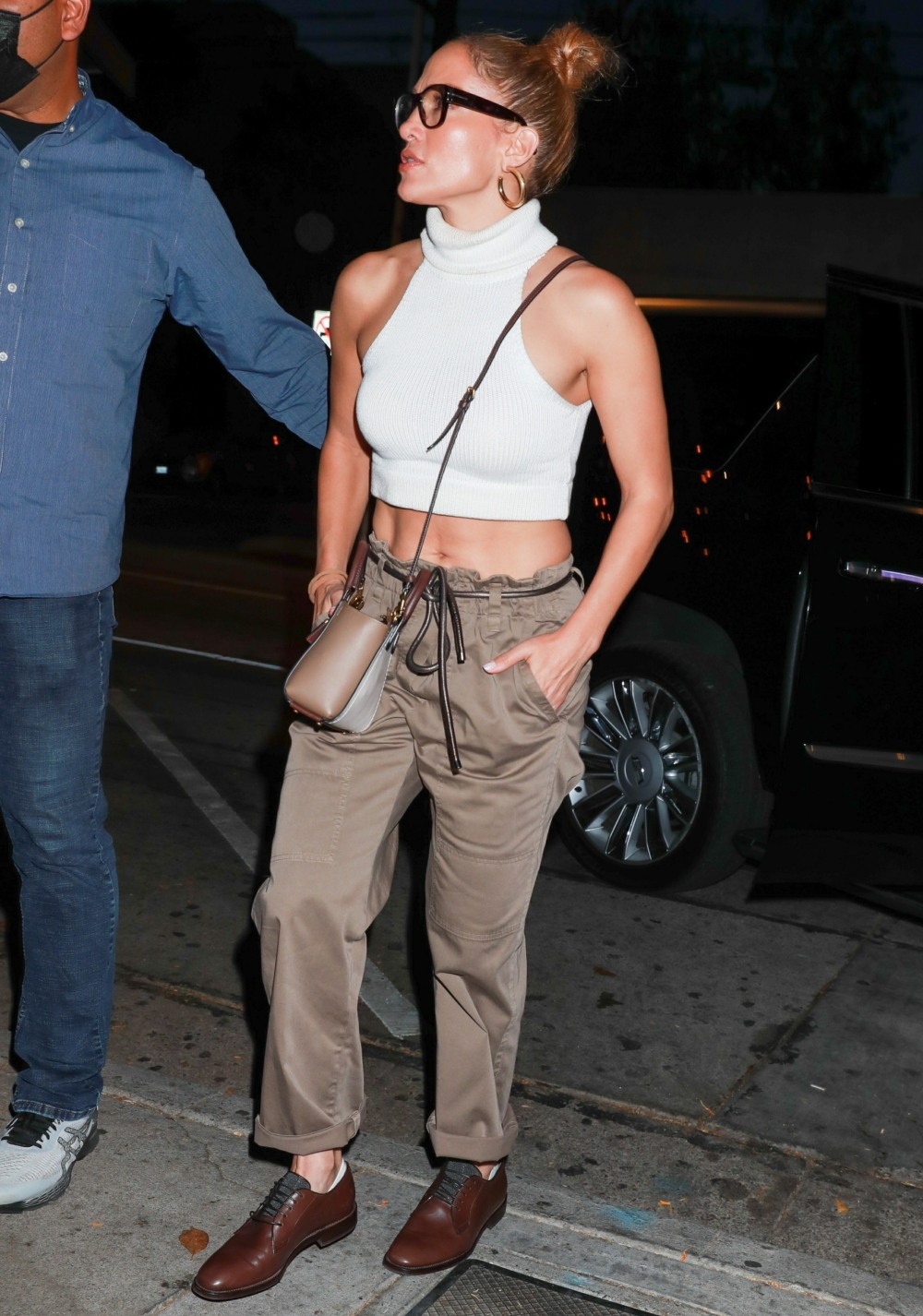 Photos courtesy of Avalon Red, Backgrid.