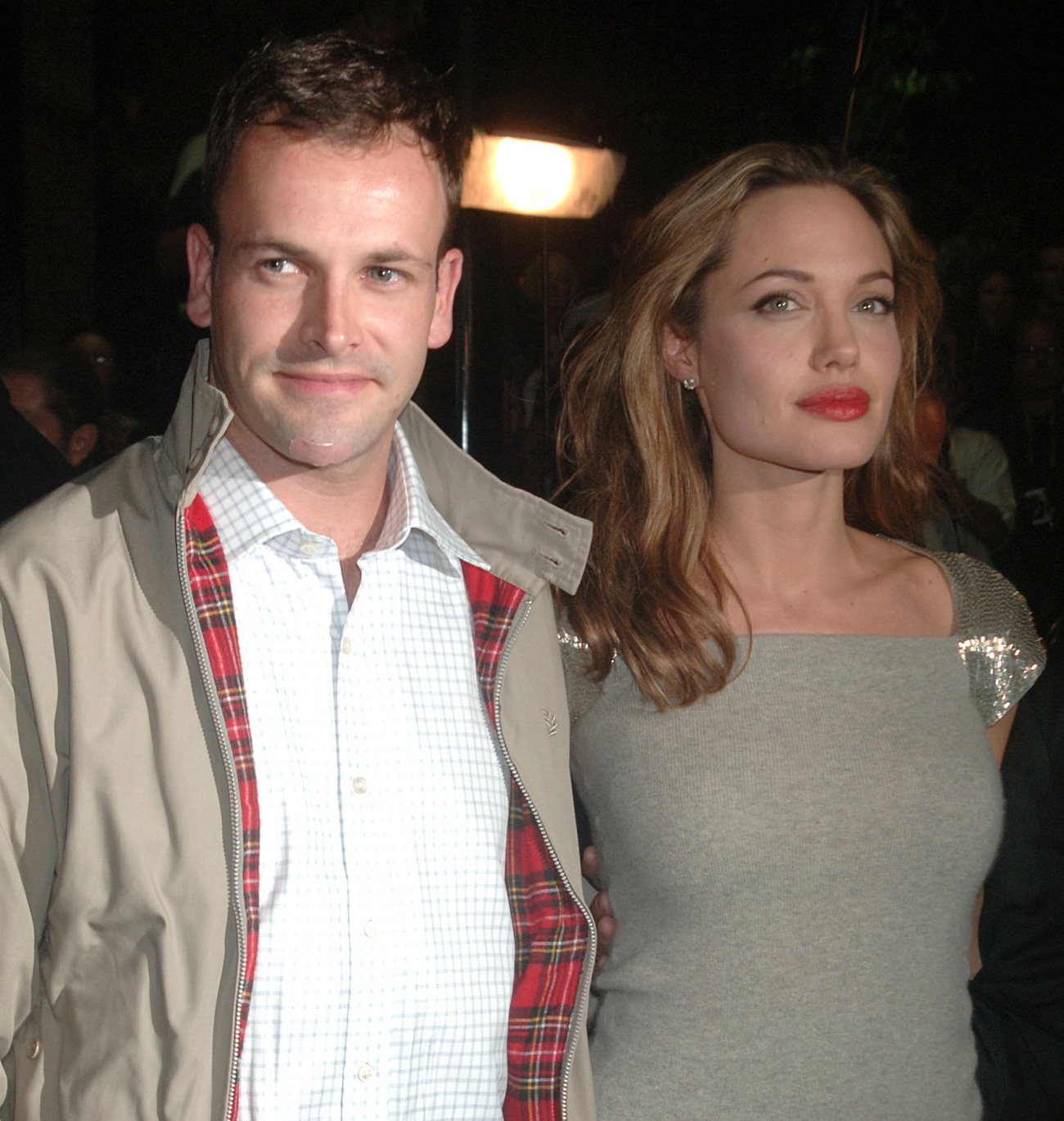 Angelina Jolie and her kids spent about one full week in New York, in what was described as Angelina's "belated birthday trip." They went to museums and did some sight-seeing (fully masked) and Angelina got photographed a lot. Which is how a paparazzo got some photos of Angelina entering and leaving Jonny Lee Miller's Brooklyn apartment building. We later heard sources claim that Angelina brought Knox over to hang out with JLM's son Buster, and then there were photos of Angelina bringing Pax over to JLM's apartment. It was all strangely kid-friendly, which sucks because I had fantasies of Angelina and Jonny enjoying some adults-only time together. But what if this was all the start of something a lot deeper?
Angelina Jolie is "reconnecting" with her ex-husband and "first love" Jonny Lee Miller – who spent time with two of her sons on her recent trip to New York, The Sun can exclusively reveal. The 46-year-old actress, who has been in a years-long court battle with ex Brad Pitt, was pictured visiting Miller at his apartment in the Big Apple last week, clutching an expensive bottle of wine. Following the shocking reunion, new photographs show the Hollywood star returning for a SECOND hangout with her ex, along with son Pax, 17.

The Sun can also reveal Jonny has spent time with Angelina's son, 12-year-old Knox, during the trip and sources say he has always held a "special place" in Angelina's heart.

An insider spilled: "On her first evening with Jonny, Angelina only took Knox along, and they got on like a house on fire. Knox is a sweet kid and I imagine she decided he was the easiest one to begin introductions with. She went back the next afternoon with Pax, who was curious to meet this guy she's always spoken so fondly about. They only hung out for a short while at Jonny's apartment, but they seemed to get along well.

"Angie is very happy because Pax keeps making noise about moving to New York someday soon, maybe even for school. She's glad he'll have someone she trusts around for him to go to for advice or just to see a friendly face."

The insider says on her "date night" with Jonny, 48, they enjoyed dinner in his "small but stylish two-bedroom apartment," which boasts sweeping views over the Brooklyn Bridge and lower Manhattan.

"Angelia wanted to give her kids an educational trip to the big city, and she wanted to spend some time reconnecting with Jonny, too" they said.
So did they have some fun adults-only time or not? That's the question. The first paparazzi photos definitely suggested that Angelina arrived and exited Jonny's apartment building alone after a three-hour visit. I want to believe! I want to believe that Angelina and Jonny reconnected physically and then he was interested in meeting her kids, maybe.
The thing about Pax maybe going to school in New York is interesting too! Apparently, Pax just graduated from high school on June 5th, although he didn't attend his graduation. The Sun had a story about how Pax didn't want to go because he didn't want a "circus" atmosphere, because he's so shy. I wonder if Pax is still into cooking and baking? I wonder if his plan is to go to culinary school? Hm. And no, I don't think she brought Pax over to JLM's place because she wants Pax to know someone in New York. Come on, these kids have friends everywhere, all over the world.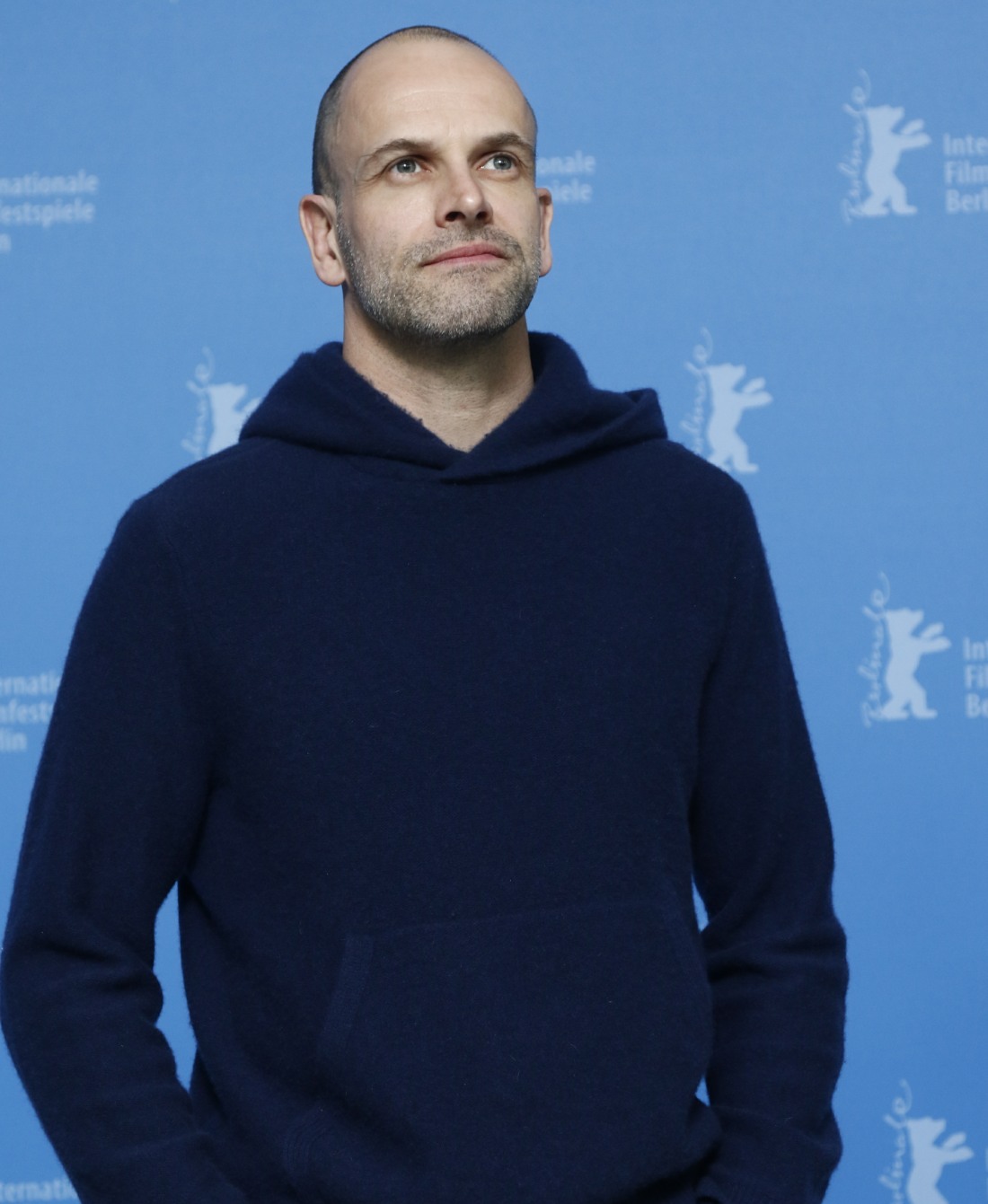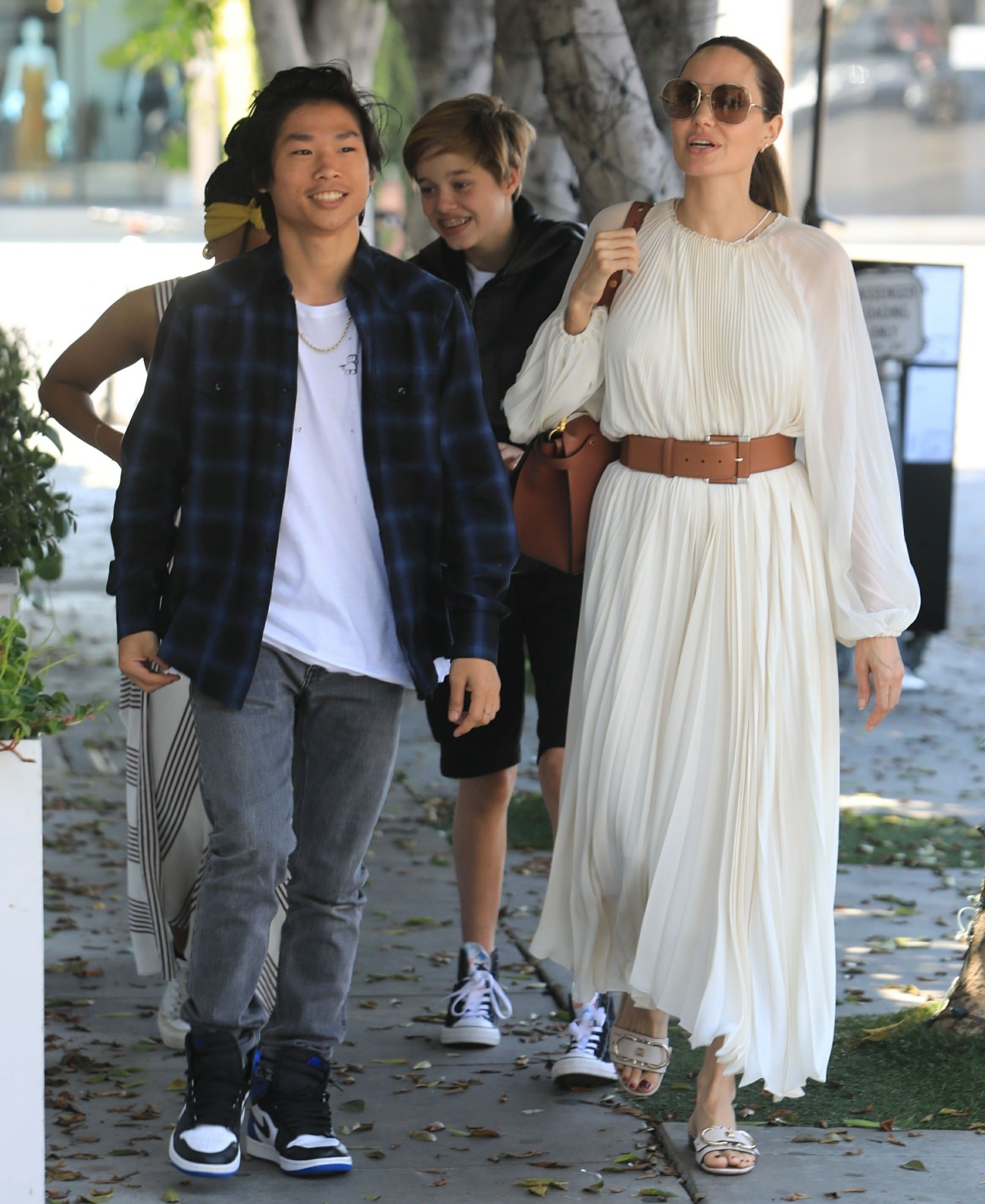 Photos courtesy of Avalon Red, Backgrid.