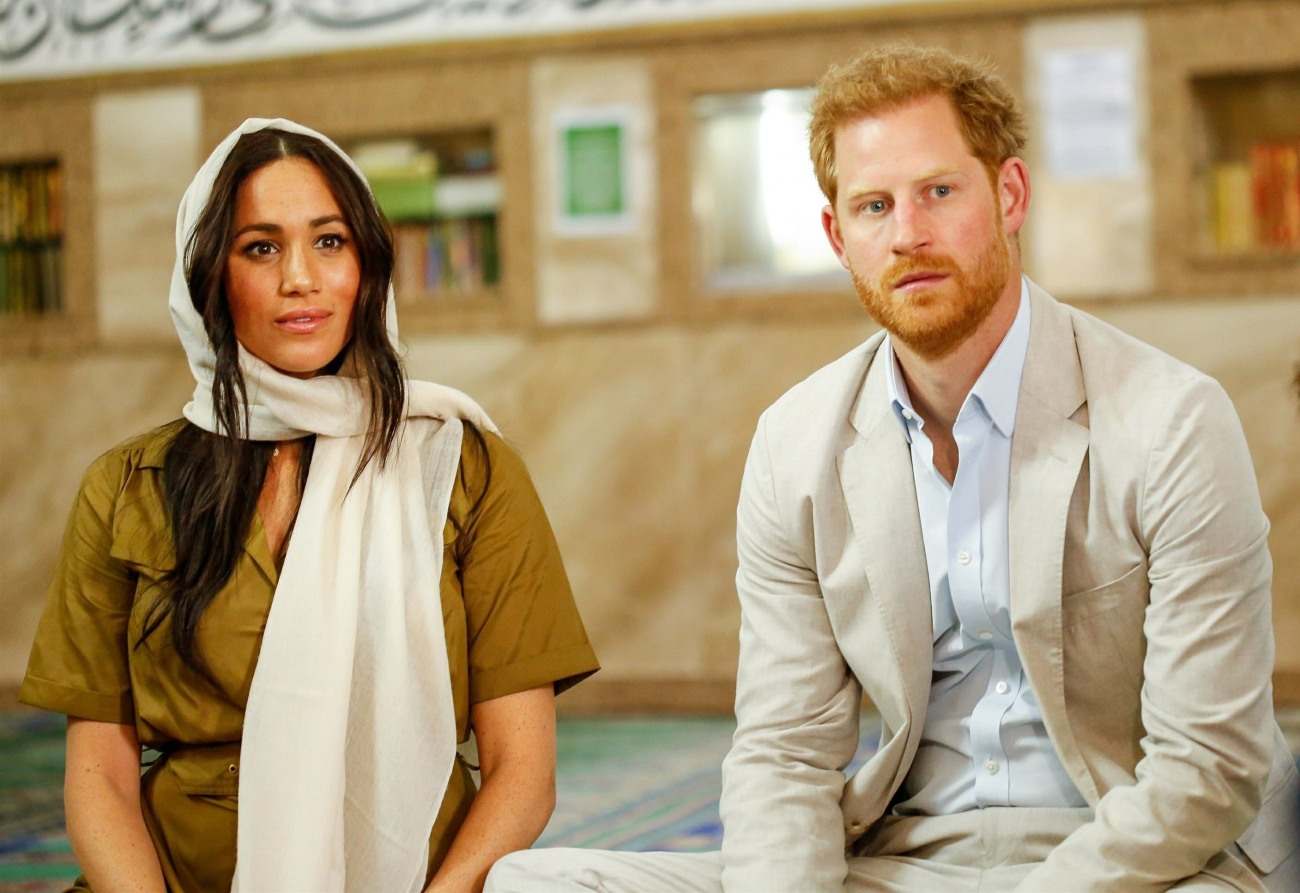 This literally just occurred to me: we're probably about to get another round of fake controversy about the Duke and Duchess of Sussex "monetizing" royalty. That was one of the dumbest complaints a few years ago, when the British newspapers discovered that Harry and Meghan had gotten trademarks for all things "Sussex Royal" and everything related to their titles and names. You know, just like Kate and William did with their Cambridge titles. Because no one wants some peasant to create a line of Duchess of Cambridge-branded doilies or buttons. But with Harry and Meghan, the claim was that they were obviously about to sell a bunch of Sussex-branded tchotchkes. Well, related to that – Harry and Meghan bought domain names for their daughter's name.
Prince Harry and Meghan Markle made a modern move before the arrival of their daughter Lilibet Diana earlier this month. The Duke and Duchess of Sussex registered several domains in their second child's name ahead of the baby girl's birth on June 4.

"As is often customary with public figures, a significant number of domains of any potential names that were considered were purchased by their team to protect against the exploitation of the name once it was later chosen and publicly shared," a spokesperson for Harry, 36, and Meghan, 39, tells PEOPLE.

Among the domains purchased were LilbetDiana.com and LiliDiana.com, according to The Telegraph. The domains are not yet active, but the couple's son Archie, 2, also has a website in his name for the charitable foundation Archewell.
I'm glad they released a simple statement about it, that getting the domain names is about not letting other people get those names. Did they also buy lilibetmountbattenwindsor.com? How about lilidianamw.com? I hope so. Meanwhile, I do wonder if they'll eventually do something in Lili's name, like they've done with Archewell. Liliwell? The Lili Diana Foundation? It reminds me of Angelina Jolie starting charities and foundations in her children's names too.
Photos courtesy of Backgrid.