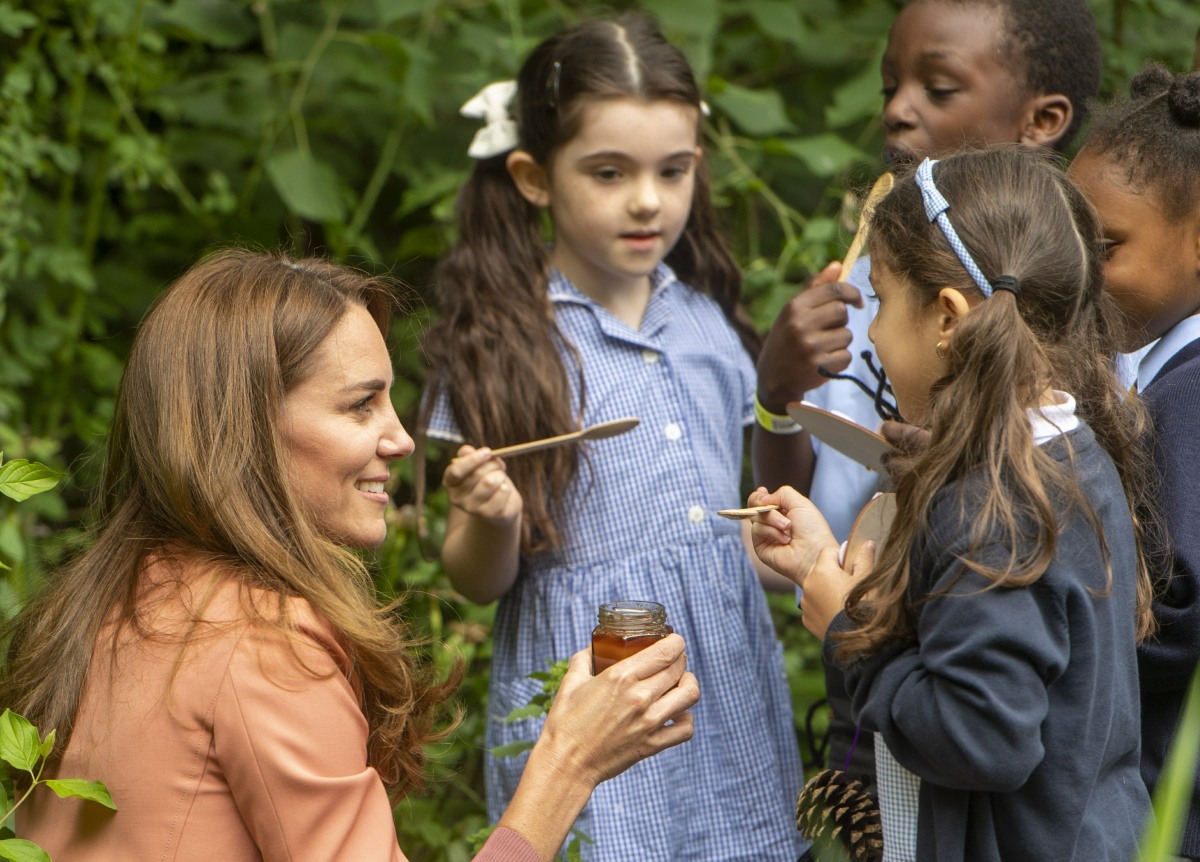 As we discussed, yesterday the Duchess of Cambridge made a trip to the Natural History Museum in London, where she visited the museum's Urban Nature Project. It's basically an outdoor garden wilderness where kids are welcome, and where you can learn about birds, insects and foxes. It's pretty smart for a natural history museum in the middle of a bustling city to introduce an urban nature exhibit, and I bet the city kids love the little slice of real nature. Kate apparently decided to give those kids a slice of Anmer Hall as well: did y'all know that Kate has beehives? And that she jars her own Norfolk honey? Hmm.
Kate Middleton and her younger brother, James Middleton, share a buzz-worthy interest! The royal visited London's Natural History Museum on Tuesday to learn about their Urban Nature Project. Kate, 39, brought a special treat for the local schoolchildren she met: homemade honey from Anmer Hall, the Norfolk home where she enjoys time in the country with Prince William and their three children: Prince George, 7, Princess Charlotte, 6, and Prince Louis, 3.

"Would you like to try some? This came specially from my beehive," she told the kids, according to a report from the event. "Does it taste like honey from the shops? Does it taste like flowers? Every time you see a bee, say thank you so much because they make delicious honey."

The children smiled as they licked spoons of the tasty treat.
Parents of small children: if a duchess brought a jar of honey from home and encouraged your child to eat some, would you allow your child to try it? It feels like it's some kind of parenting faux pas honestly, and my mother would have been the one stage-whispering something judgy. But it's better than she normally does – like, she planned ahead and brought something to share with kids, and apparently there were enough spoons to go around. I'd be very curious to see her hive set-up, or maybe she has a full-on apiary. I wonder if this is specific to the Anmer Hall property, or if the honey is from the Sandringham hives. Charles has had an apiary in Highgrove for years, and I feel like he's probably got some hives at Sandringham too. So maybe Kate didn't bring honey from HER beehive, but rather the Sandringham beehive? Then again, who knows. Maybe Kate has been Queen Bee all along. Growing her little bee army to take out the bald enemy.
It's really funny to me that there's someone at Kensington Palace making Keen fancams and posting them to @KensingtonRoyal.
Exploring the Natural History Museum's Urban Nature Project 🍃

Designed to inspire the next generation to care for nature, the project forms part of @NHM_London's work to transform their Wildlife Garden into an urban biodiversity hub. pic.twitter.com/uHuVyQoJTW

— The Duke and Duchess of Cambridge (@KensingtonRoyal) June 22, 2021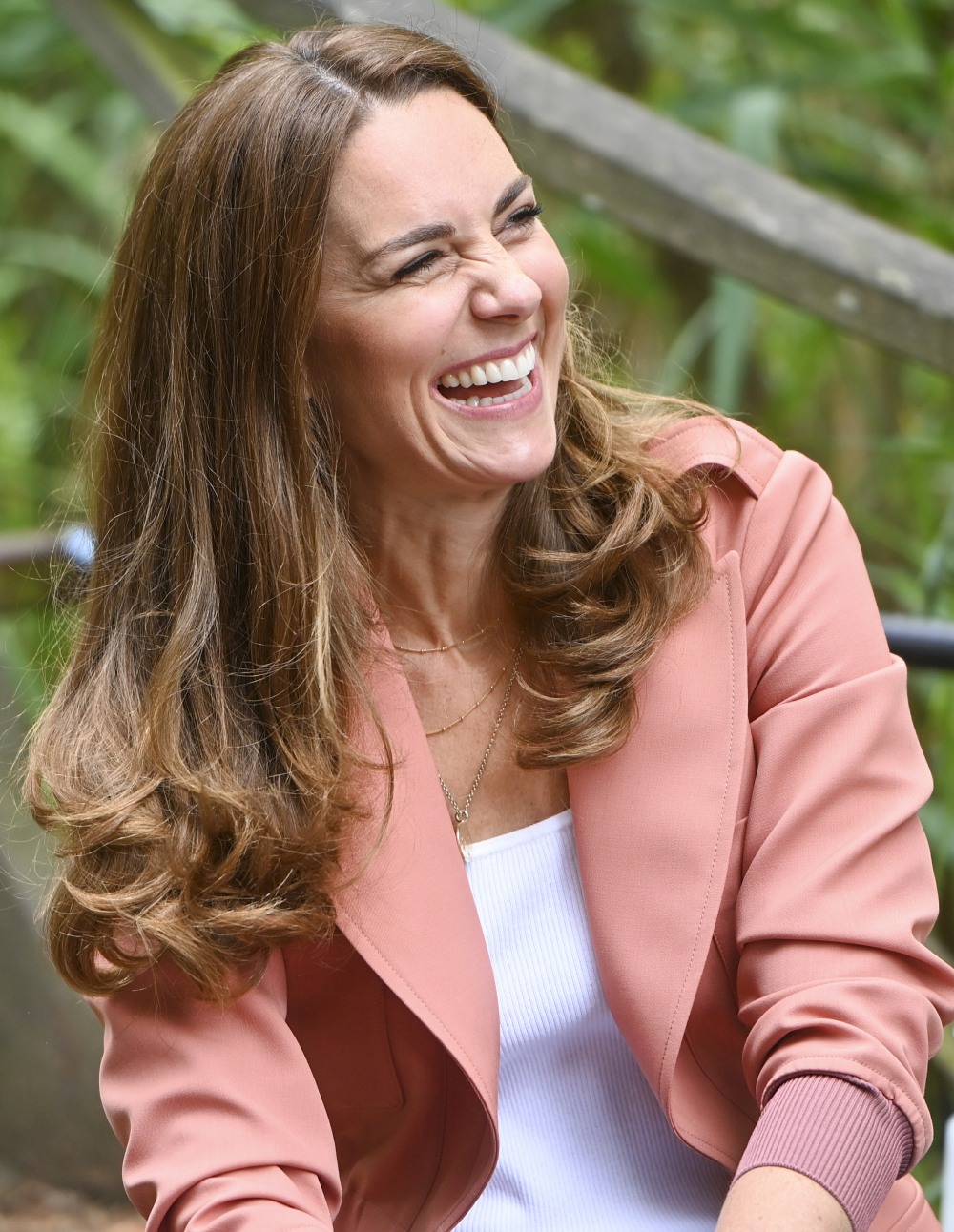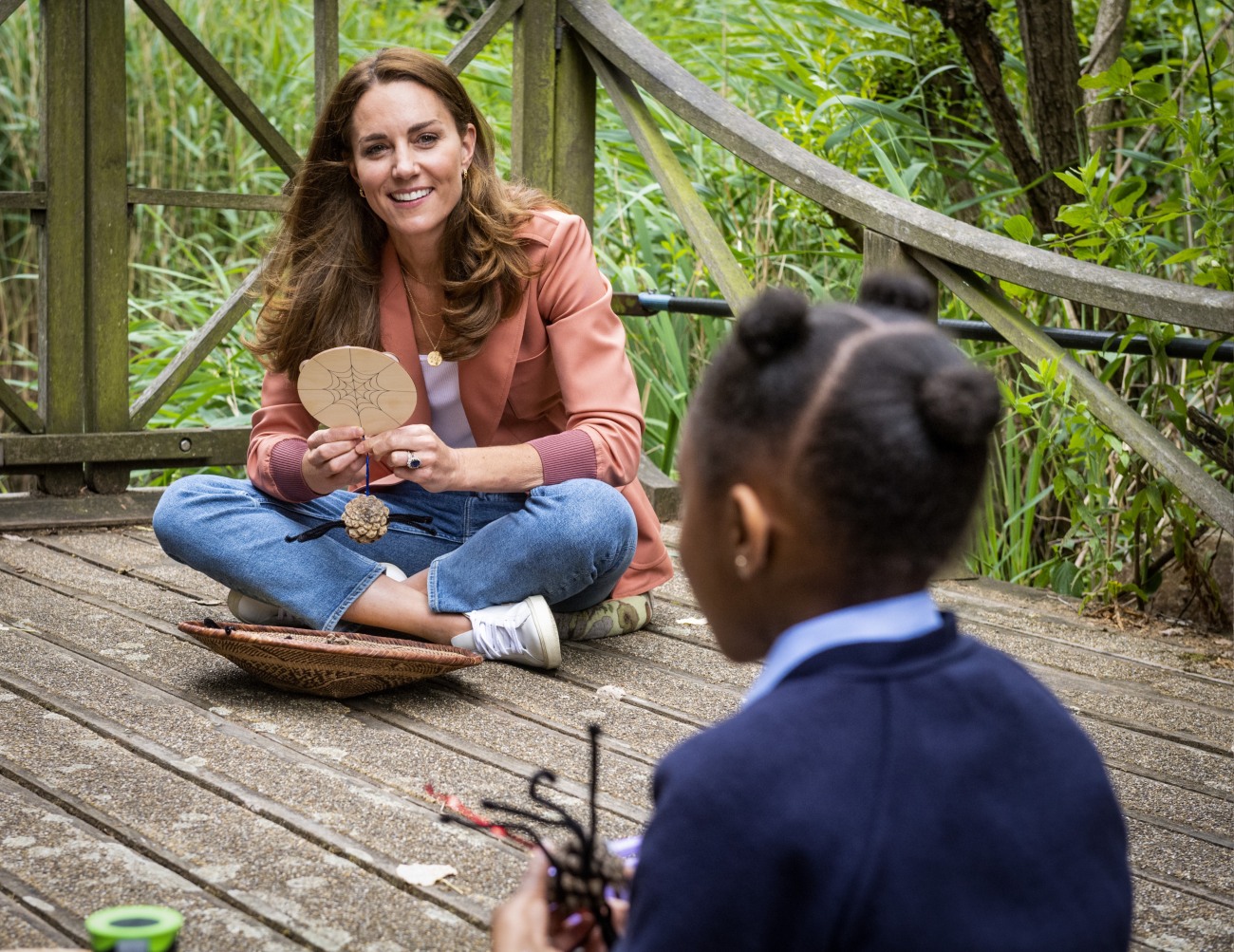 Photos courtesy of Avalon Red, Kensington Royal social.