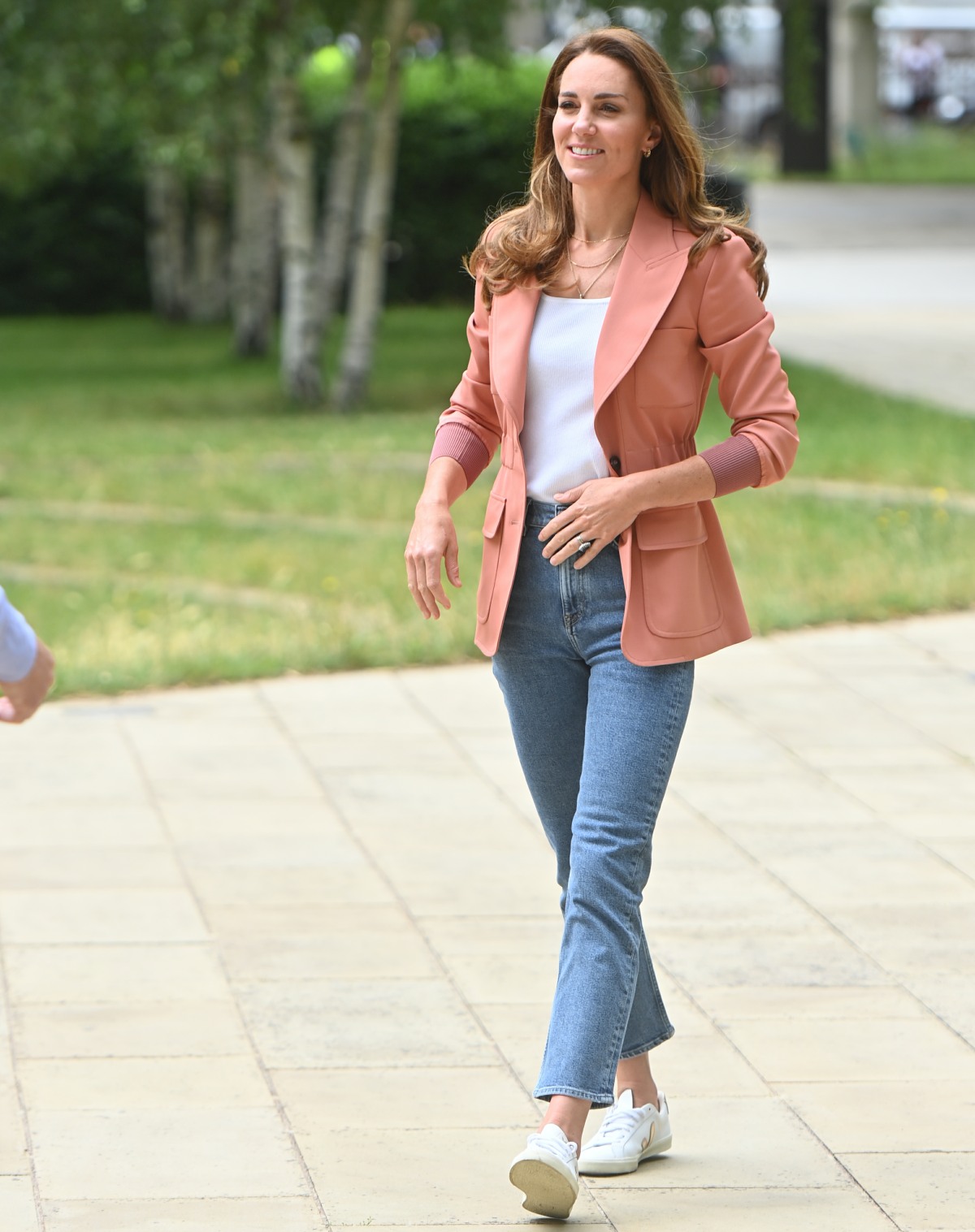 The Duchess of Cambridge does love her "surprise visits." I suspect that part of the reason why she does so many surprise events is because of security, although I also suspect that Kate doesn't like to make too many firm announcements about her plans because she likes to skip work whenever possible. Who needs stories about "Kate shrugging off a scheduled event" when you can just do "surprise" events? Today, Kate made a surprise visit to the Natural History Museum in London. She's patron to the museum and she was last there in October 2020, where she cosplayed a very specific look from Meghan.
For today's event, Kate decided to forgo her usual "casual" styling of skinny jeans (or jeggings). She wore actual proper jeans, a Ralph Lauren top and a £1,795 pink Chloe blazer. She also wore £90 Veja trainers and a necklace by Daniella Draper. The cost of the Chloe blazer is… ridiculous. I get that it's a trendy piece but there's no reason for that price tag. That being said, I don't hate the fact that Kate mixed it up a bit. We've been begging her to wear proper jeans for so long, and to just wear simple mix-and-match sportswear. So here we go.
The museum was closed for a time during the pandemic, and I think Kate's visit is supposed to highlight the reopening. Plus, she got to pose with some kids and breathe on people. She's had one of her coronavirus shots, has she gotten the second shot?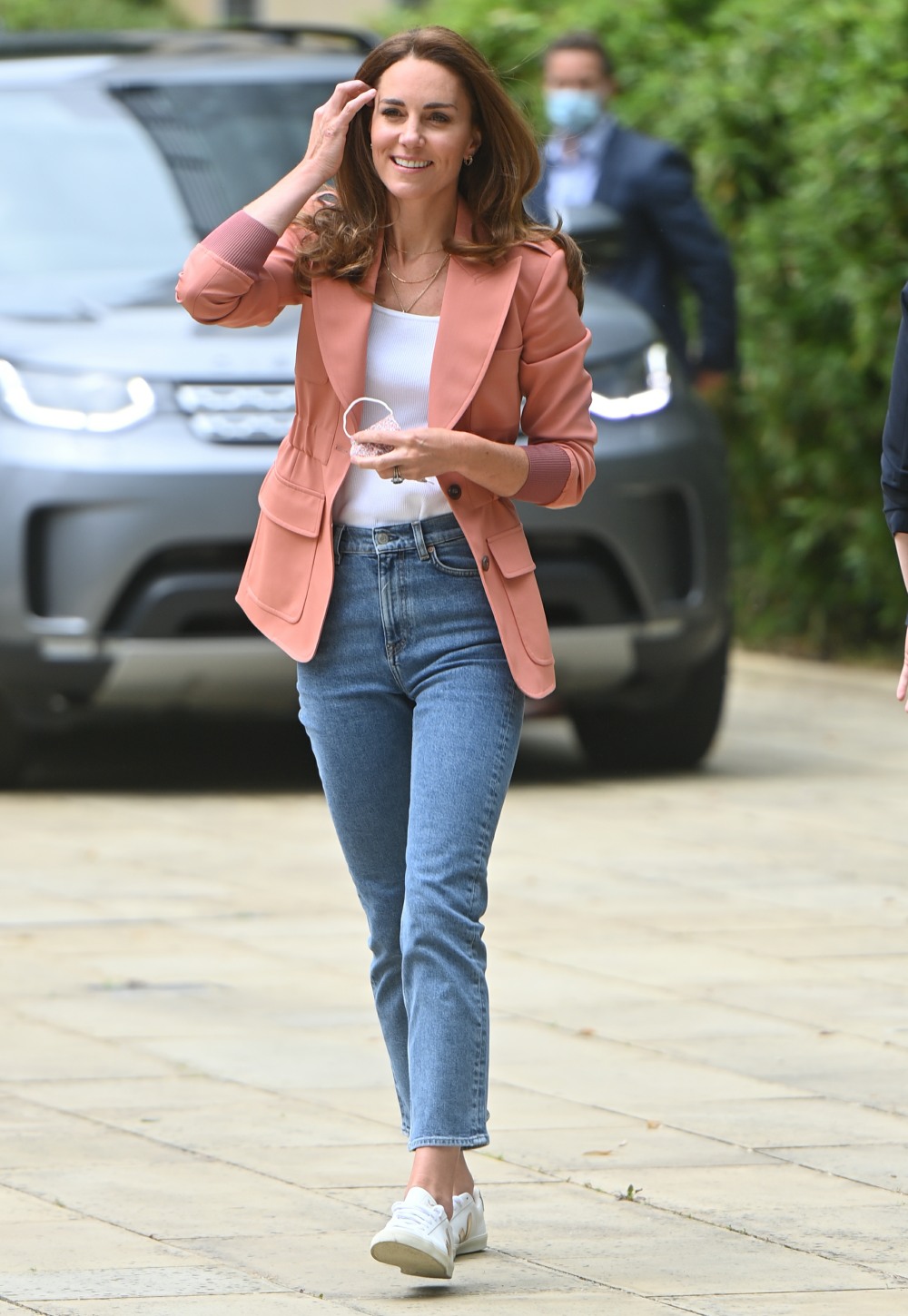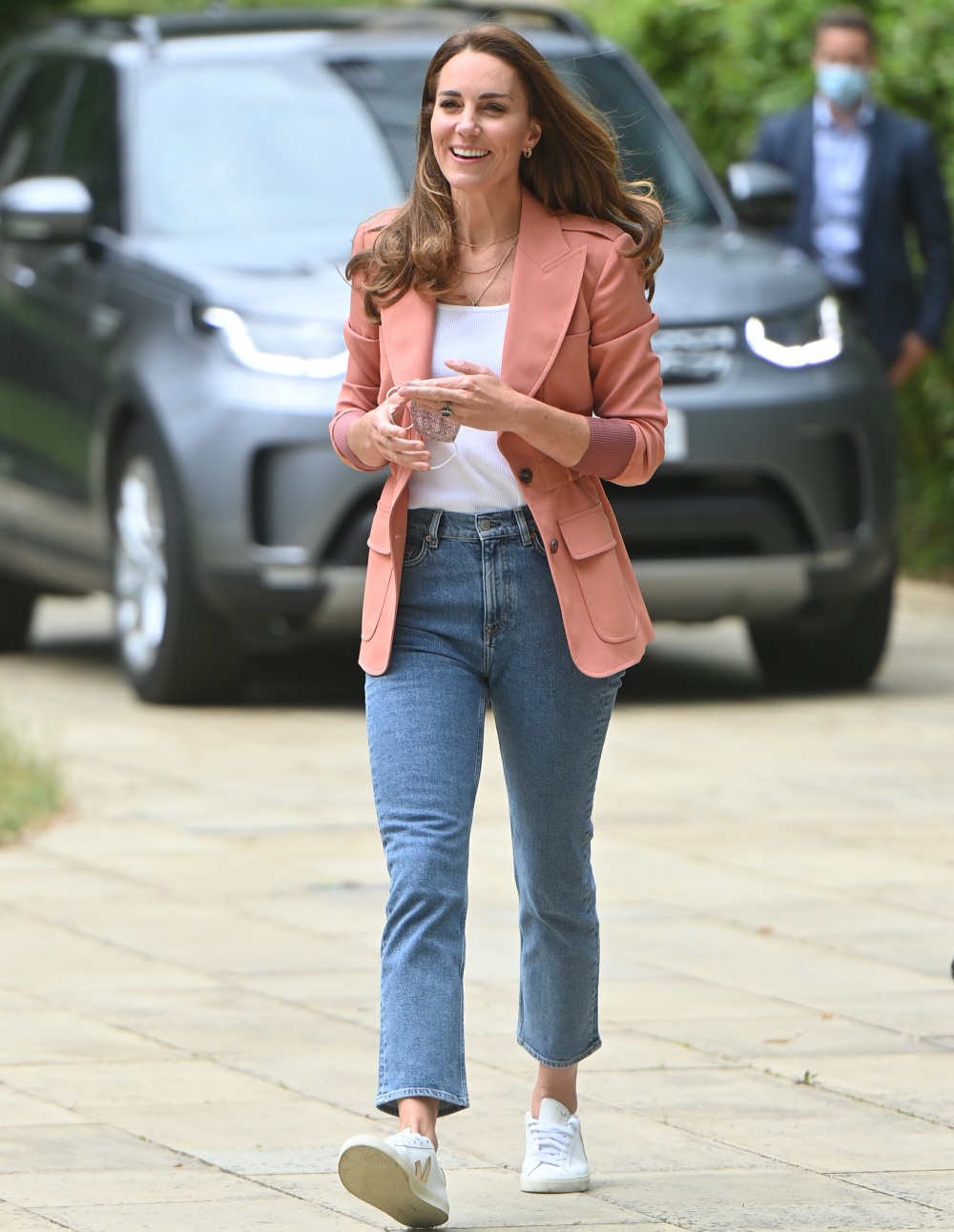 Photos courtesy of Avalon Red, Getty.