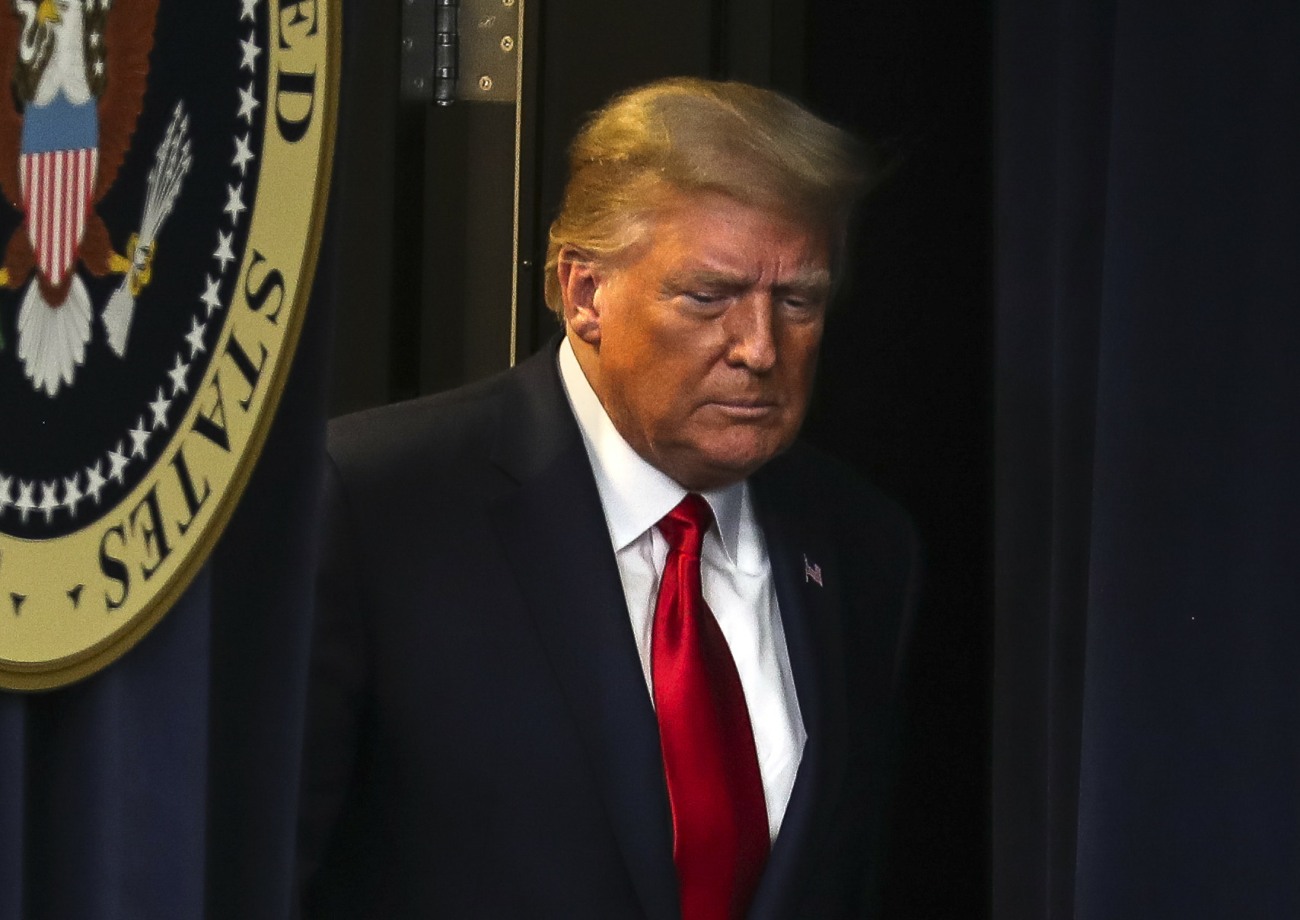 This year, it's really felt like the further we get from the "Trump presidency," the more it was just one big chaotic, treasonous fever dream, right? Like, our long national nightmare is over (it's not). People just want to move on and not do anything to ensure that Trump or Trump-lite will never happen again. Which is why I'm "for" the occasional retrospective of just how f–king bonkers those four years were. Remember how Trump was so thin-skinned and baby-fisted, he constantly threw Twitter tantrums about Saturday Night Live? He was so mad about Alec Baldwin's impersonation. More than that, he was just mad that the Trump brand was the punchline, that SNL satirized him in general, that he was dinosaur-butt of the joke. Well, true story – Trump asked the Department of Justice to look into how he could punish SNL and NBC. For real.
In March 2019, the then-president of the United States had just watched an episode of the long-running, liberal-leaning NBC sketch comedy series (it wasn't even a new episode, it was a rerun), and grew immediately incensed that the show was gently mocking him. "It's truly incredible that shows like Saturday Night Live, not funny/no talent, can spend all of their time knocking the same person (me), over & over, without so much of a mention of 'the other side,'" Trump tweeted, long before he was banned from Twitter for inspiring a violent mob. "Like an advertisement without consequences. Same with Late Night Shows. Should Federal Election Commission and/or FCC look into this?"

It was, on its face, a ridiculous question and threat, as SNL is obviously satire, and therefore a form of protected speech in America that pissed-off commanders-in-chief have no authority to directly subvert. However, then-President Trump went farther than simply tweeting his displeasure with the late-night comedians and SNL writers' room. The internal discussions that followed, between the former leader of the free world and some of his political and legal advisers, once again underscored just how much Trump wanted to use the full weight and power of the U.S. government to punish his personal enemies.

According to two people familiar with the matter, Trump had asked advisers and lawyers in early 2019 about what the Federal Communications Commission, the courts systems, and—most confusingly to some Trump lieutenants—the Department of Justice could do to probe or mitigate SNL, Jimmy Kimmel, and other late-night comedy mischief-makers.

To those who heard it, Trump's inquiries into what federal regulations could be used to bust the likes of Kimmel and SNL was more of a nuisance than a constitutional crisis. "It was more annoying than alarming, to be honest with you," one of these sources recalled. However, the conversations further showed, in the pettiest of ways, how the 45th U.S. president was keen on turning the country's top law enforcers into something more akin to his own personally retained law firm.

In early 2019, Trump had to be repeatedly advised that the "equal-time" rules to which he appeared to refer wouldn't even apply in this situation, given that late-night shows and NBC sketch comedy are clearly staged satire, and thus not bound by the same requirements of other forms of broadcast TV and radio. The other source, who has a law degree, said that when they briefly discussed this with Trump more than two years ago, they made a point of saying that the Justice Department, in particular, doesn't handle these matters, anyway. Trump seemed disappointed to hear that there was no actual legal recourse or anything that the FCC or DOJ could do to punish late-night, anti-Trump comedy.

"Can something else be done about it?" Trump replied, according to this source, to which they responded with some version of "I'll look into it." (This person says that to this day, they have not, in fact, "looked into it.")
I mean, we're still talking about him like he's a punchline, but this is legitimately terrifying. This man was nominally "president" for four years and he didn't understand why the people on the teevee were allowed to make jokes about him and get away with it. This man thought the DOJ was there to exact revenge on his personal enemies, enemies which included (apparently) Lorne Michaels, Alec Baldwin and Jimmy Kimmel (whose show airs on ABC, but whatever). He was so obsessed with it that he was genuinely asking Justice to look into… SNL.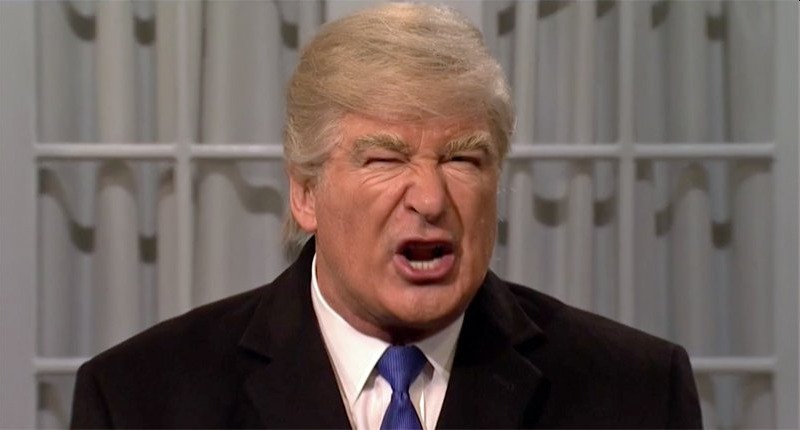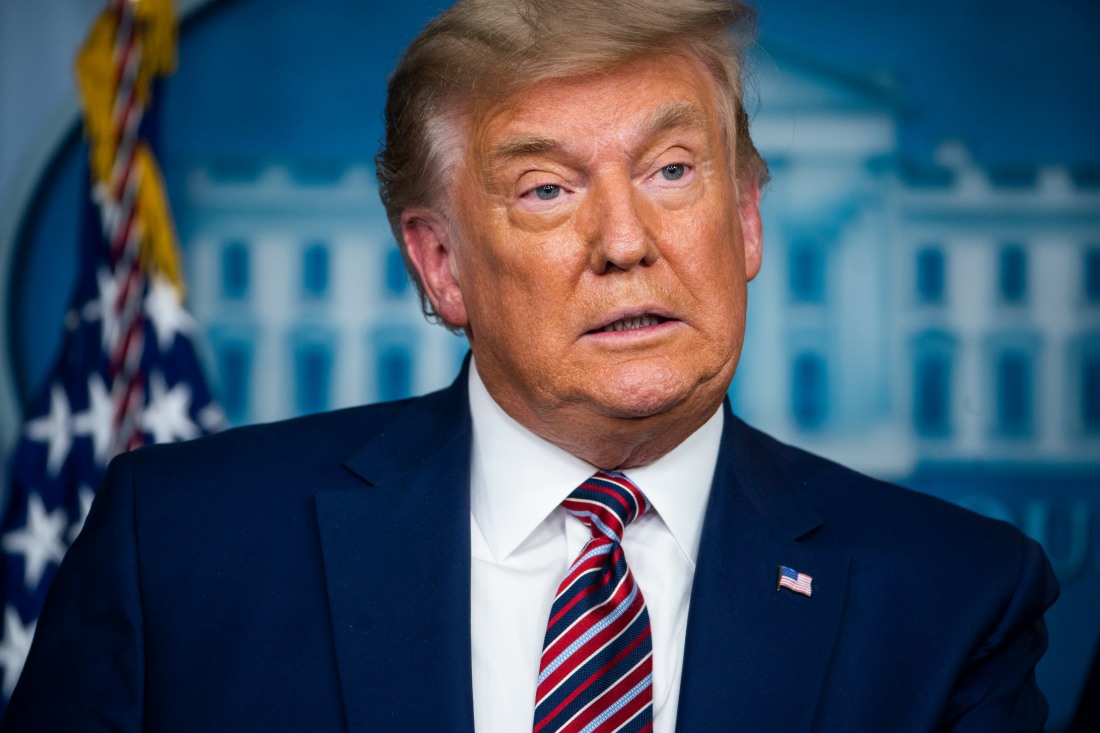 Photos courtesy of NBC and Avalon Red.