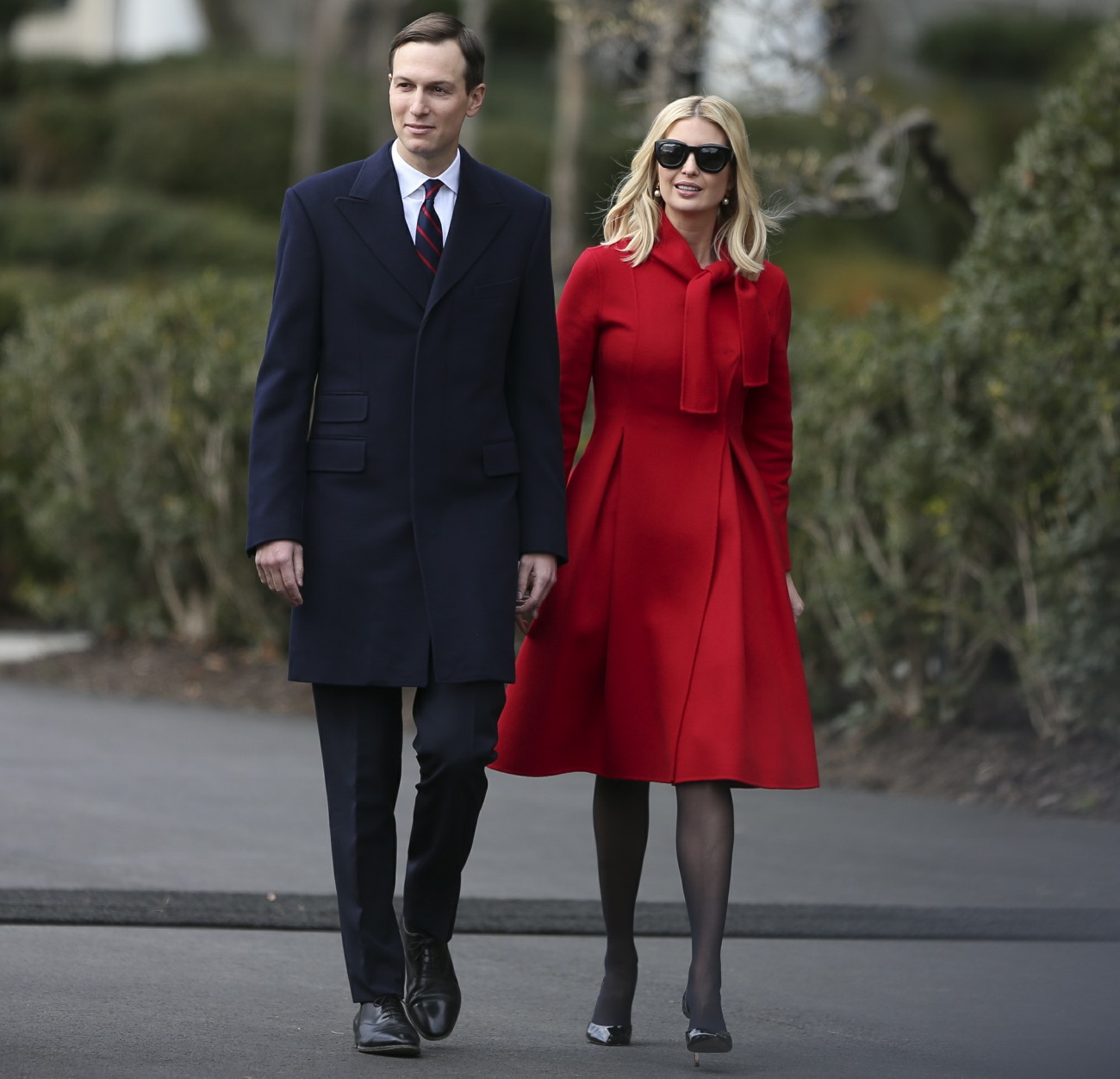 Ivanka Trump and Jared Kushner want the little people to know that they're performatively "distancing" themselves from Donald Trump. That's the whole point of this completely ridiculous and stupidly long CNN article, "Ivanka Trump and Jared Kushner distance themselves from the former President and his constant complaints." Basically, Donald Trump is sitting on his ass in the Mar-a-Lago bunker, prattling on and on about all the people who have turned on him. And Javanka just left Florida to go on a roadtrip. Both of them are still very much aligned with the Trump Criminal Syndicate, but this is just some fluffy PR to make us think that perhaps Javanka is worth saving. Some highlights:
All Bigly does is complain: Sometimes the former President complains for several hours about the "stolen" 2020 election. Other times, his frustrations emerge in fits and starts — more likely when he is discussing his hopeful return to national politics. And while he often has a rotating audience of cheering listeners, the gap between Trump and his daughter and son-in-law grows wider by the week, according to 12 former Trump White House officials, former administration officials, family friends, acquaintances and members of Trump's team who spoke with CNN about changes to the former President's current inner circle.

Ivanka is desperate to look less complicit: Ivanka Trump has also struggled to undo the entanglements caused by the years at her father's side in the White House, as she seeks a less complicated life for her family, according to two acquaintances. They described her as having to walk a fine line between embracing her father and distancing herself from his election lies.

Javanka skipped out on the Florida bunker's summer season: "They weren't around for the usual spring and summer events at Mar-a-Lago," says one clubgoer and family friend, noting the absence of Trump's elder daughter and the couple's three young children. Simultaneously, the disappearance of Kushner — once the ringleader of Trump's policy operations — was also apparent. A person familiar with Kushner says there were visits from the Kushner/Trump family to Mar-a-Lago before Trump's move North, but they were sparse, averaging once every three to four weeks. The physical distance between them was not far: after leaving Washington, Kushner and Ivanka Trump moved to a Miami high-rise to await the construction of their mansion on a nearby private island.

Jared's role in the final months of the administration: "He was kind of like a parent who sticks around less and less each morning while they're transitioning their kid to day care," this person said. It wasn't the distance that kept Kushner away, say those who know his thinking — it was the desire to be far from Trump's constant stream of contempt, and the chorus of voices cheering him on.

Jared's role in planning for Trump's future: Kushner is not helping Trump cook up plans for a rally later this month, nor is he intensely involved with the former President's endorsement decisions or frequent public statements, which, sans a social media presence, come via news releases from Trump's leadership PAC, Save America — again, something Kushner has veered away from. Without input from his elder daughter and her husband, Trump is isolated from their influence, though the person close to Kushner does note he "still speaks on the phone" to the former President.

Trump is suspicious & jealous of Jared: Another source confirms there is jealousy from Trump about Kushner's book, which a Kushner associate says was a "seven-figure deal" with Broadside Books, the conservative branch of mega-publisher HarperCollins. Trump, who has lately been helping with several journalists' in-the-works books about his presidency, has yet to announce a deal of his own. "He's always been suspicious of Jared," this person said, noting that Trump has previously discounted Kushner's role in some of the key policies he enacted as president.
I remember during the 2016 campaign, how we heard stories about how Trump truly believed Jared Kushner was one of the smartest people he'd ever met. That still says a lot to me. And we all know how precious Ivanka is to him – she's the only one he cares about. So I do think Trump has alienated Javanka or he's suspicious of Jared specifically. But I also believe that much of this story is just window dressing – Javanka wanted people to think that they had a massive influence over Trump when it was convenient, and then they would distance themselves from Trump all the time when he was in office. Anyway, indictments are hopefully coming down and I can't wait to see Ivanka in prison, with Jared on the run, depending on the kindness of despots and murderers.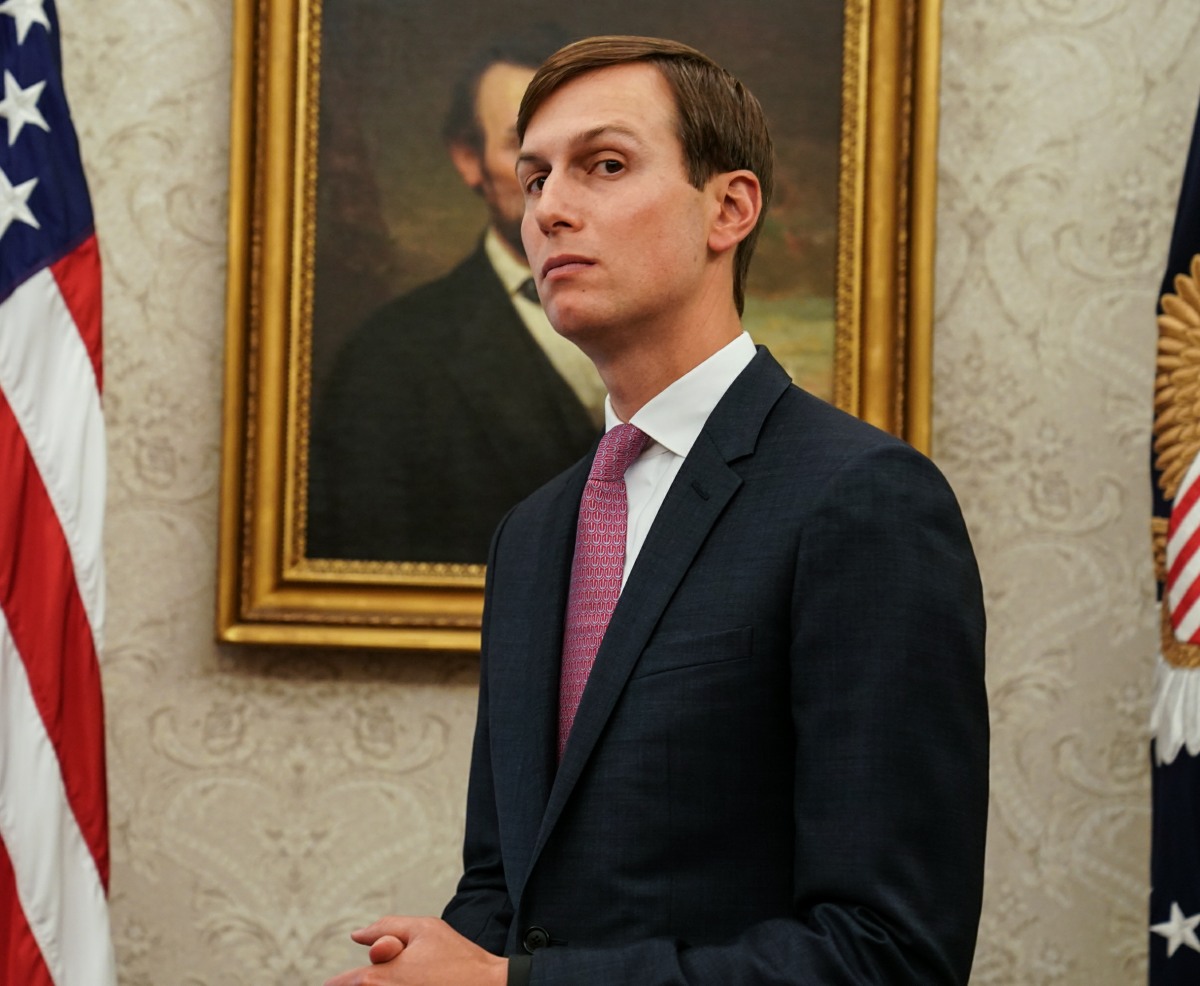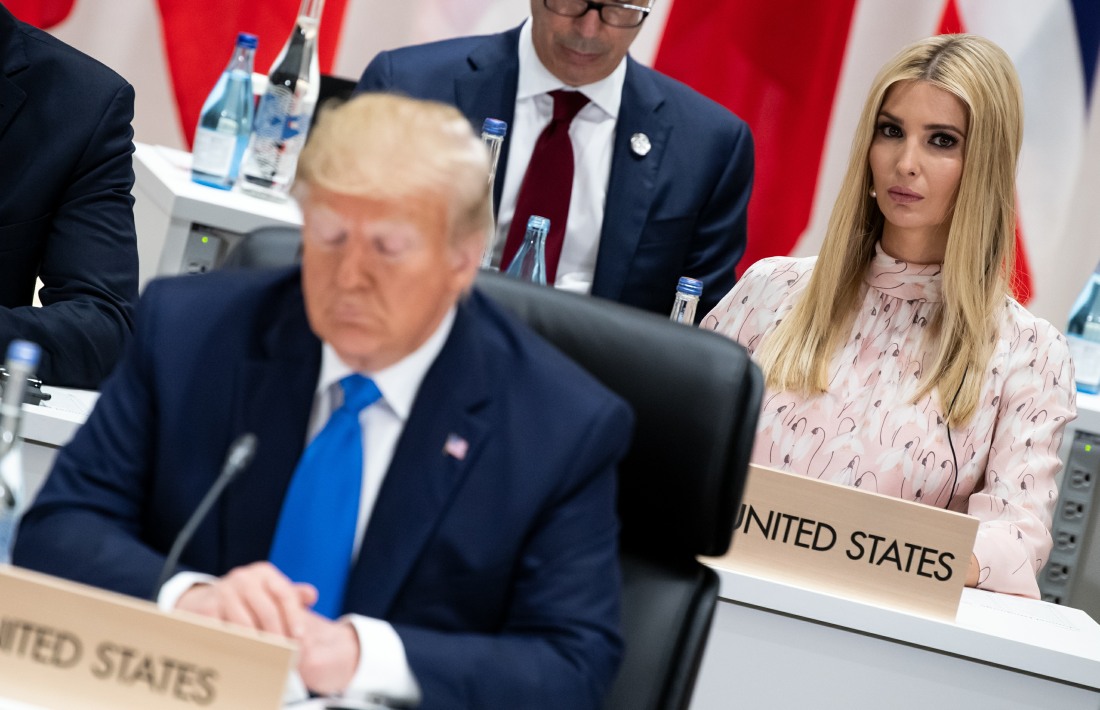 Photos courtesy of Avalon Red, Backgrid.