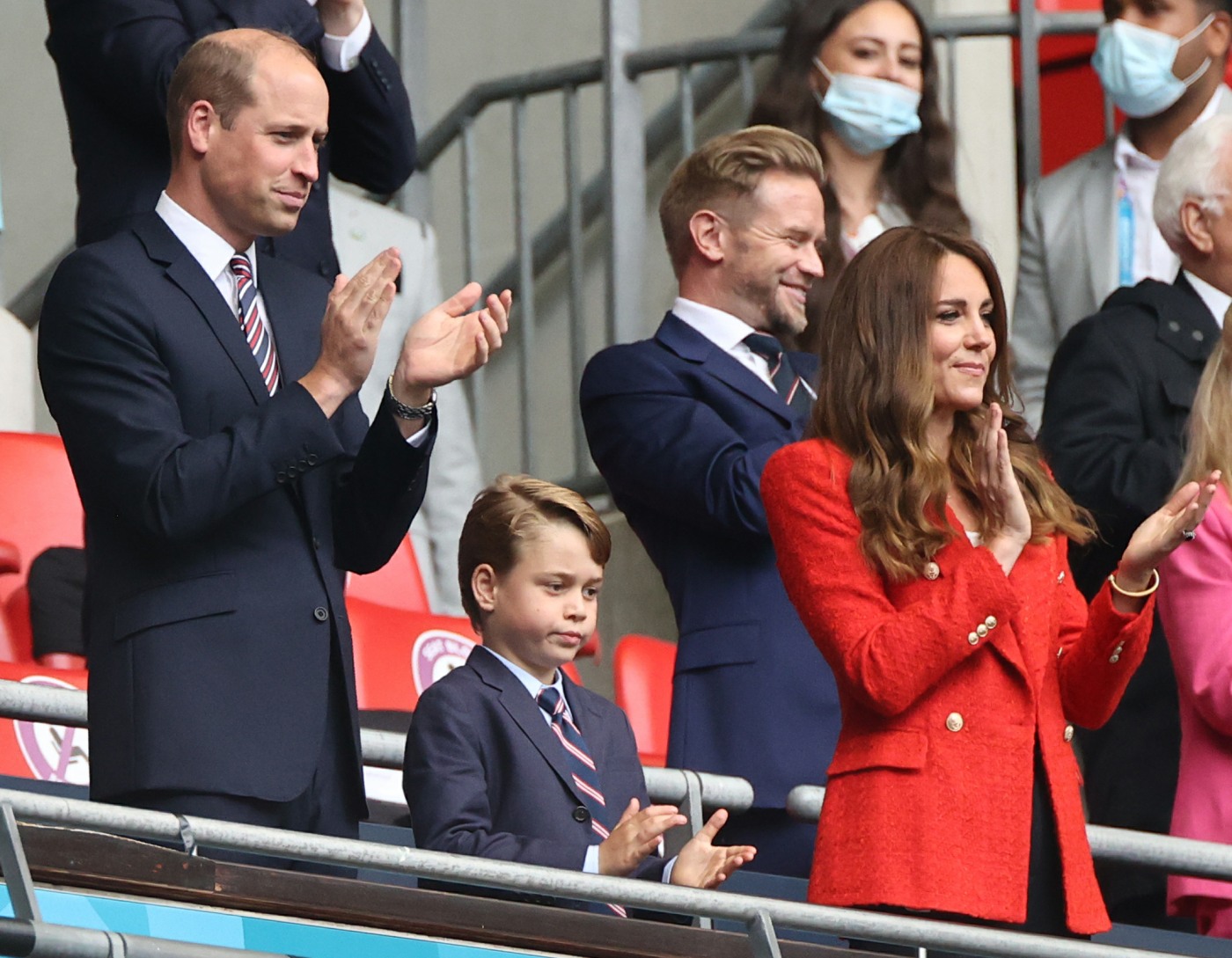 The thing I've been wondering about for weeks, if not months is this: "What Kate wants, Kate gets," true or false? The Duchess of Cambridge has made it clear that she wants to drive the narrative that her husband is weak, angry, desperate, stressed out and in desperate need of mothering. She was pushing that narrative for months before William told her to stay away from the statue-unveiling at Kensington Palace on Thursday. Kate has done everything to publicly convince William that she needs to be there. He still refuses to allow her to come. But she has gotten one concession from William: she'll get to visit the statue before Harry, with the Cambridge children. I'm expecting a special Instagram post devoted to the exclusive photos, perhaps taken by Kate herself. But did Kate get another concession from William? I think she did.
Kate was on hand last night at Wembley stadium to watch the football (soccer) match between England and Germany. The Euros are happening right now, same time as Wimbledon, and so sports enthusiasts are desperately trying to keep up with tennis scores and football matches. William is the president of the Football Association (they don't like him though) and that means he deigns to attend the odd football match. It's said that Prince George is a big football fan too, and this was not the first time we've seen George at a football match, nor is it Kate's first time at a match either. But this appearance comes on the heels of increasingly loud rumors about the sorry state of the Cambridge marriage and the lack of unity between Will and Kate. And now look, "Kate the Kingmaker," the Top CEO, the linchpin, the peacemaker, the grand dame of buttons and keenness, is out with the second and third-in-line to the throne. What Kate wants, Kate gets.
England won, btw, 2-0. England is on to the quarterfinals. It's Coming Home?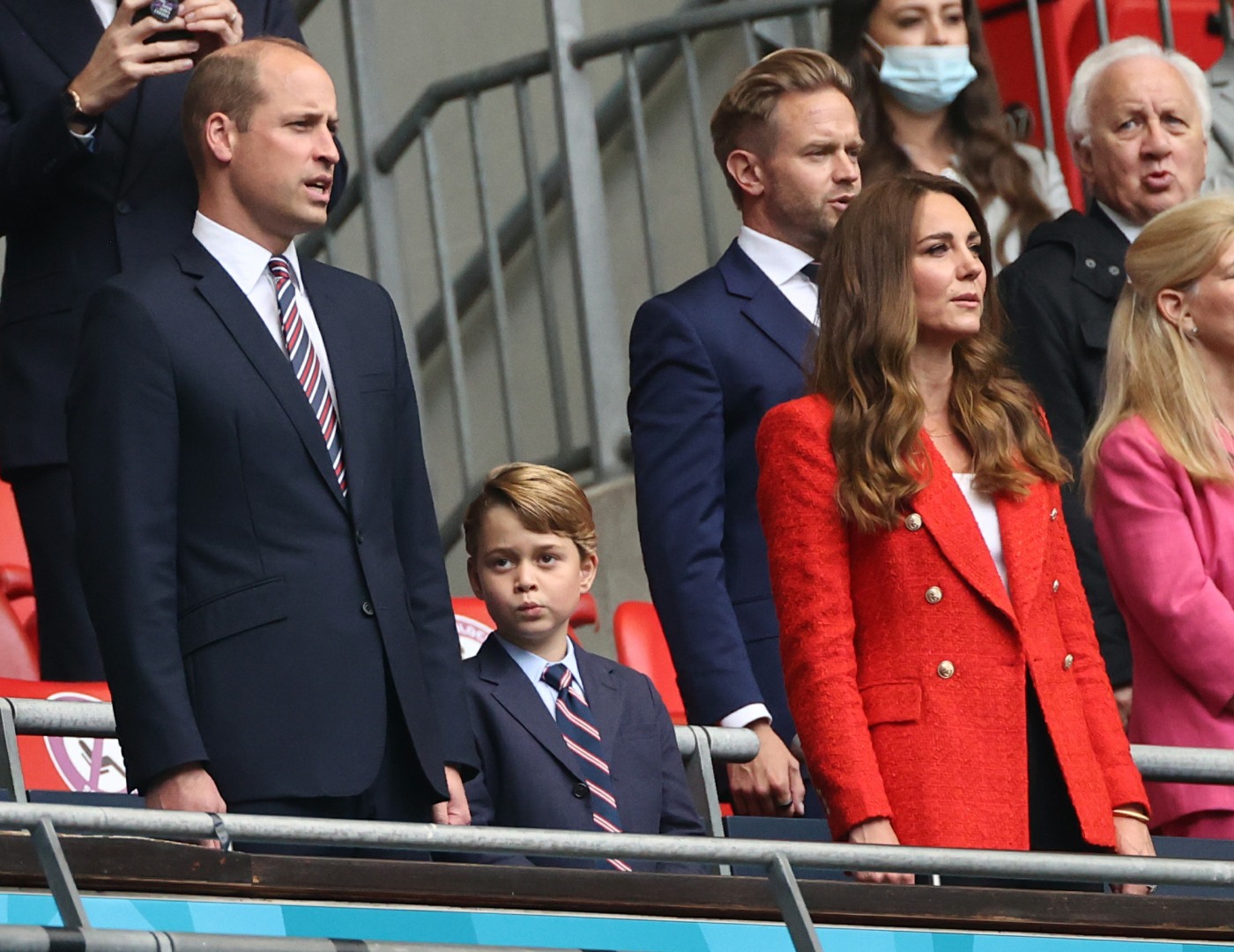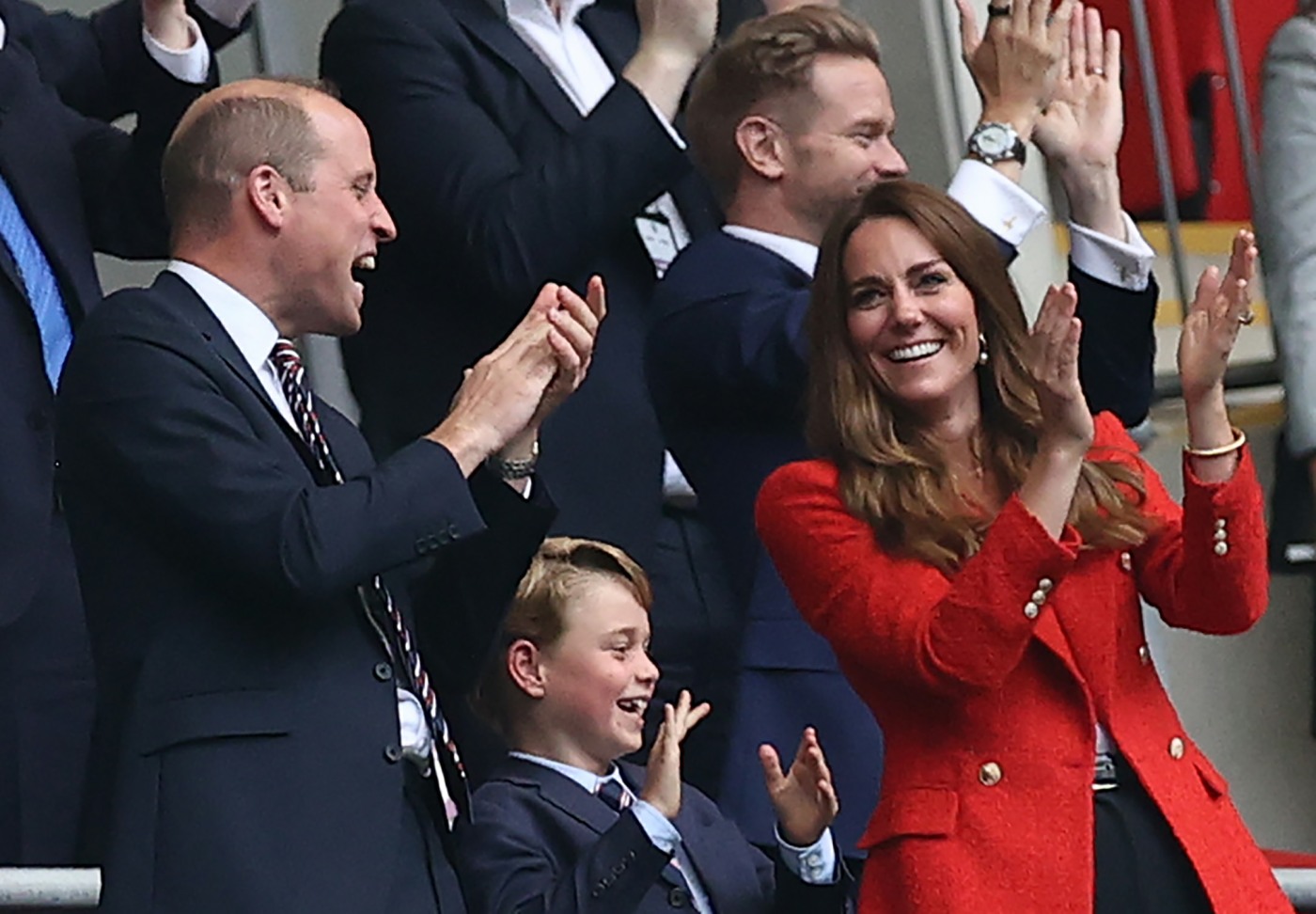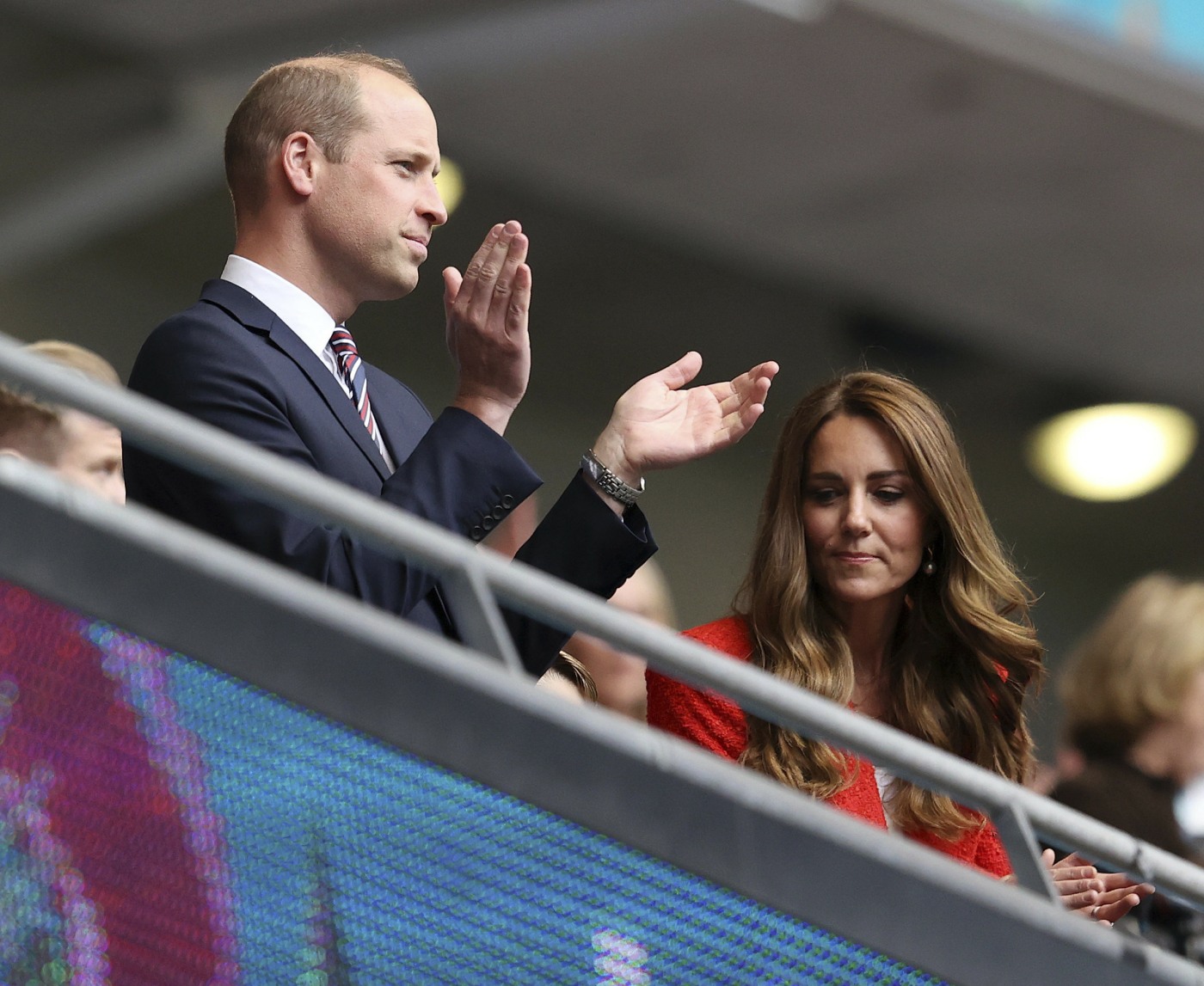 Photos courtesy of Avalon Red.