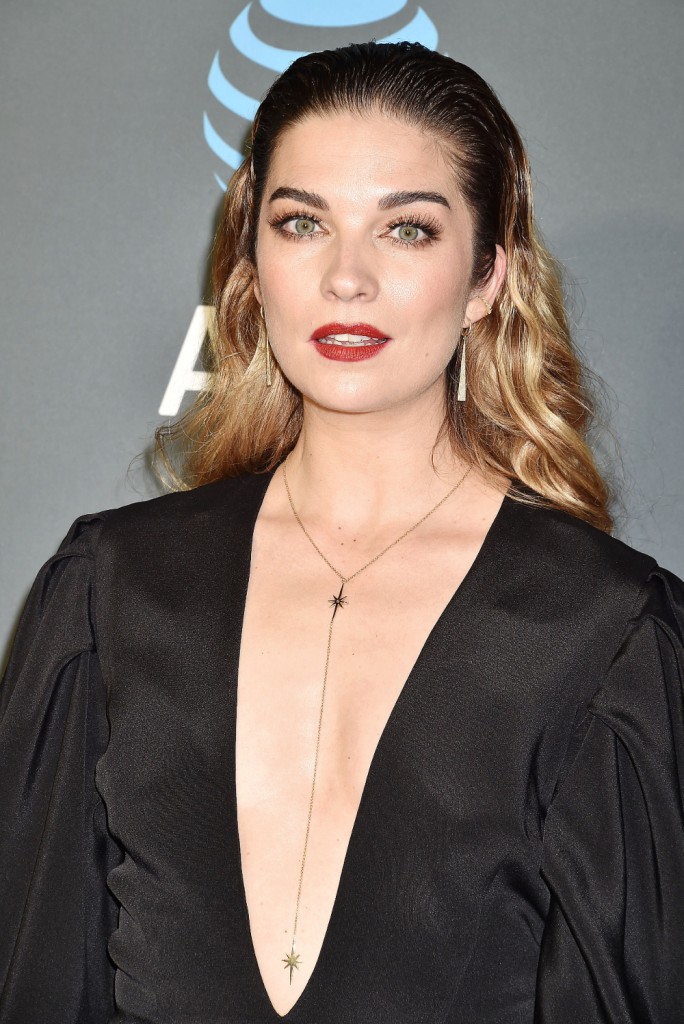 Annie Murphy played Alexis Rose on Schitt's Creek. She has many other credits, of course, but I think most of us know her as Alexis. She had a wonderful character arc that took her from a characteristically spoiled debutante to a self-sufficient woman who chose to invest in herself rather than use other people to carry her along in life. Which is why her next series role as Allison in Kevin Can F*ck Himself was so surprising. It's a scathing commentary on shows such as Kevin Can Wait that treat the female characters as merely support to make the men seem more desirable. It's a very dark show that speaks to both Hollywood and viewer expectation. It is very depressing. Even the sitcom scenes get depressing the further you get into Allison and Patty's lives. Annie recently discussed her own depression while on The Zoe Report. She said at the start of lockdown, she was suffering so much, she was crying to the point of her teeth chattering. She finally sought help, was diagnosed with depression, and put on anti-depressants. Annie said the medication and therapy saved her life. People has more.
Annie Murphy is candidly addressing the severity of her mental health struggles.

The Schitt's Creek alum, 34, opened up about how she experienced depression at the start of the COVID-19 lockdown. She flew home to Canada on March 12, the date she was originally scheduled to start filming her new series, Kevin Can F**k Himself.

"My mom was like, 'You're crying 12 times a day hysterically, to the point where your teeth are chattering. That's not normal,' " she recalled to The Zoe Report, noting that she subsequently saw a therapist who diagnosed her with depression. "I was like, 'Damn it, I'm depressed.' "

"A lot of people are going to think that I sound like I'm playing a tiny violin for myself," she continued. "'Oh, you're rich and famous. Why the f— are you sad? You have nothing to be sad about.' But I'm not going to post photos of me covered in my own snot, lying on the floor, unable to get up. I don't want people to have to see that."

Murphy added, "As excited as I was to get this huge part on [Kevin Can F**k Himself], I do not think if I had gone to work when I was supposed to go to work, I would have been able to do my job."

Taking antidepressants and participating in regular therapy sessions has ultimately helped to improve Murphy's mental state. "I do not cry every single day on the floor 12 times. I am able to focus on other things in my life," she said. "Now, honestly, if a friend's like, 'I'm having a really hard time,' I'm like, 'Get on drugs. Get on drugs!' You don't have to be on drugs for the whole time."

Murphy additionally credits antidepressants as something that "truly saved my life" because it helped her to become "a functional human being."
There's a lot to Annie's interview that got to me. I imagine many celebrities feel like they shouldn't complain about feeling sad due to their success. Plenty of "everyday" people dismiss their pain because they have good things in their lives. Depression does not discriminate, and it doesn't care what your CV looks like. If you're struggling, you deserve help like anyone else. I believe the point Annie is trying to make about anti-depressants is that we need to see them as necessary part of a mental health plan. I do think there is still a stigma around medication, at least when discussing it. But when medication is used with therapy, it's a strong tool. And Annie is right, maybe it's simply a temporary bridge to get someone to the right path or maybe it becomes a part of daily life. Whatever it is, if it leads to a healthy existence, it should be embraced. If you are new to anti-depressants, make sure you document everything – how they make you feel, when they kicked in, any adverse reactions, etc. Keep a journal. Be as honest with your medication management doctor as you can because there are so many options and combinations out there and doctors can only work with what you tell them.
I was just talking with my husband this morning about Kevin Can F*ck Himself. I said that to me, the show was the personification of depression. How the scenes show the darkness and despair and then switch to brightly lit, glossy sit-com scenes, where all the dialogue is quippy, even though the viewer knows what Allison truly feels. I've made that switch, wiped away a tear only to plaster a smile on for guests. I've been at this desk, writing a joke while my inner monologue is repeating "I can't go on." The false assumptions about Allison and Patty's closeness is spot on as well. I have no idea if Allison is going to follow through with her plans, but I relate to the desolation that's driving her. I'm happy to know that Annie got the help she needed. This would have been a hard role for her had she not. I imagine she has a whole new insight into the character now too.
Oh, and I forgot, Annie is in the next season of Russian Doll! She's really making some good choices in her career.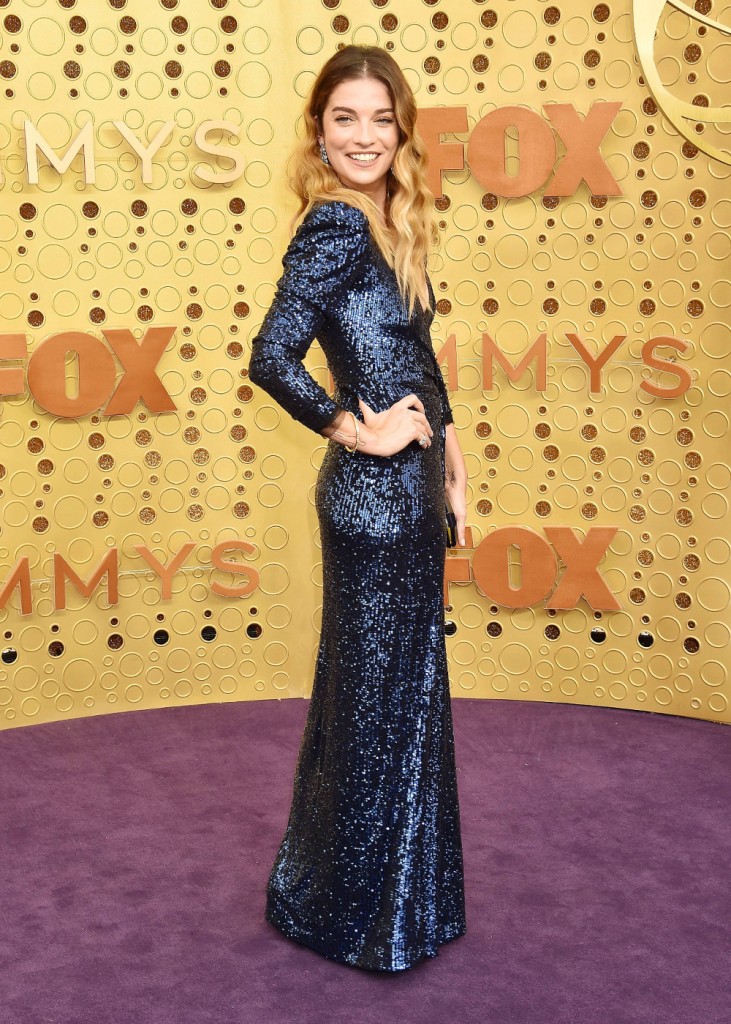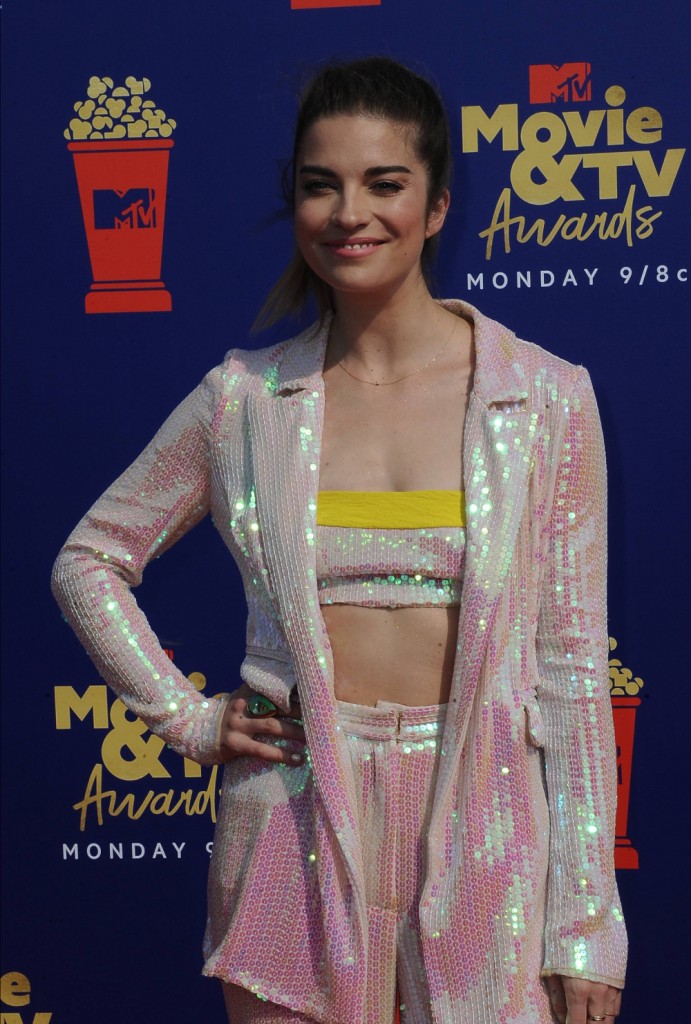 Photo credit: Avalon Red and Instagram